Lunar New Year on January 22, 2023, ushered in the Year of the Rabbit in the Chinese zodiac. In Chinese culture, rabbits are considered the luckiest of the zodiac animals. They're socially complex, intelligent individuals with unique personalities, just like dogs and cats. In their natural habitat, they keep meticulously clean burrows and spend their time foraging for fresh, leafy foods and interacting with other members of their warren.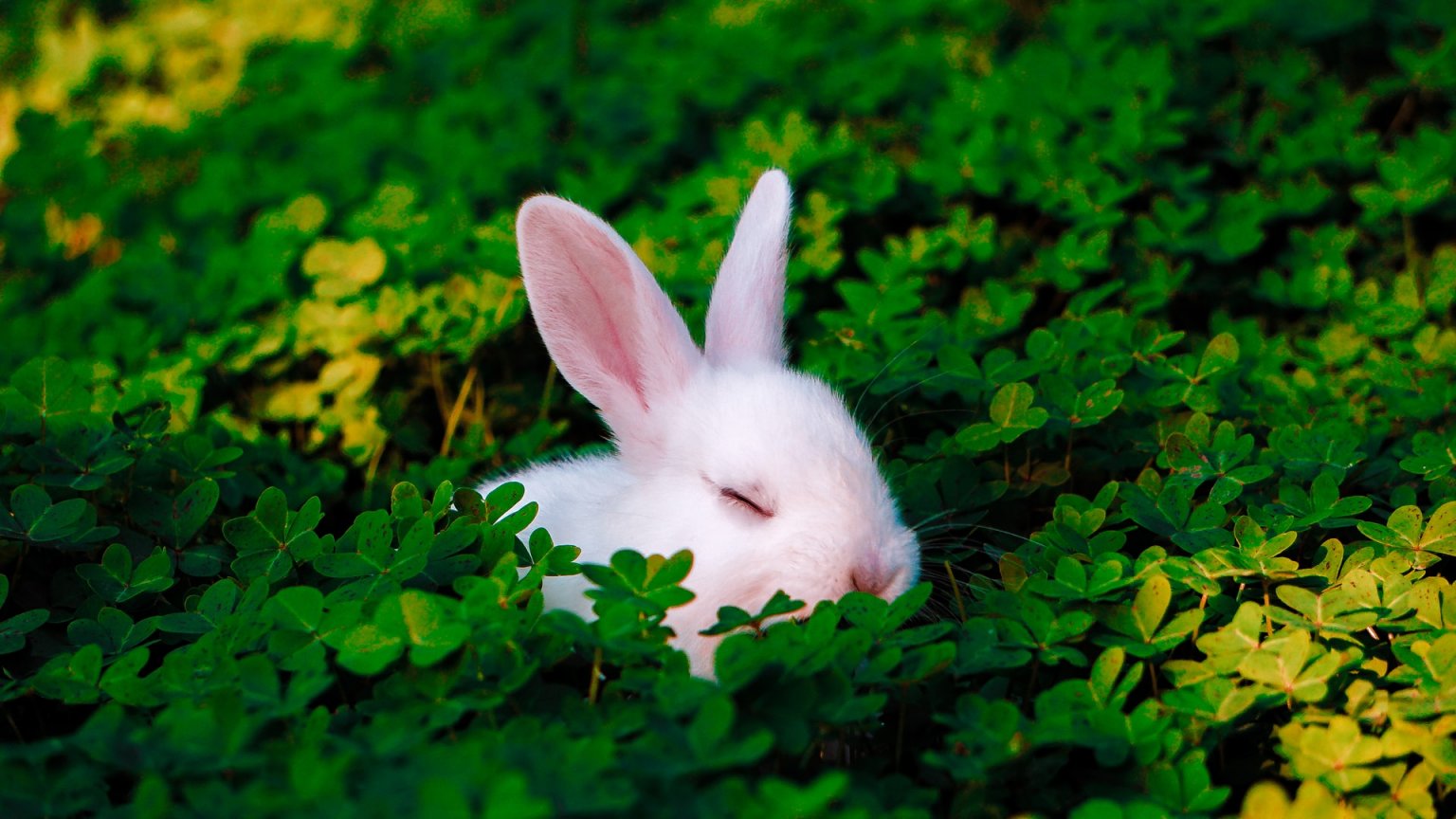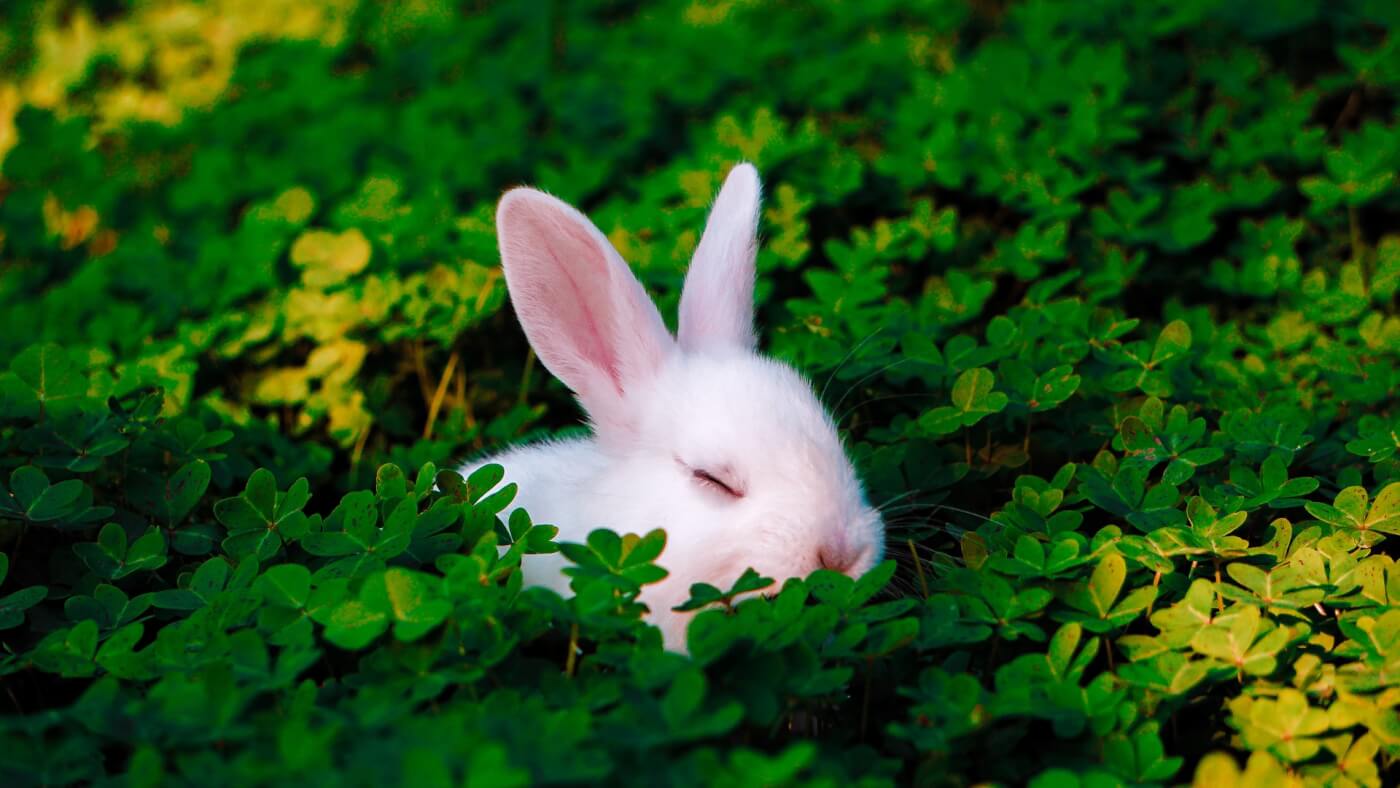 But right now, thousands of rabbits are suffering in laboratories. That's why PETA scientists work with government agencies around the world to help end the use of rabbits (and all animals) in experiments and encourage the implementation of human-relevant, animal-free research methods.
This 'Year of the Rabbit,' Leap for Joy Reading These PETA Victories for Rabbits in Labs
---
In Taiwan, 27,000 Rabbits a Year Spared Suffering in Swine Fever Vaccine Production
After a 2016 appeal from the Environment & Animal Society of Taiwan (EAST), with scientific support from PETA, the Taiwanese government agreed to end the use of rabbits in classical swine fever vaccine production and to switch to modern, animal-free methods.
Rabbit-safe legislation surrounding the swine fever vaccine was introduced on November 5, 2021, and went into effect on January 1, 2022. Productions of such vaccines using rabbits also stopped in 2022. According to EAST, this change spares about 27,000 rabbits a year.
Relief for Rabbits Used in Pyrogen Testing
The U.S. Food and Drug Administration (FDA) and other regulatory bodies around the world require injectable drugs and medical devices to be tested for contaminating bacteria, viruses, fungi, and other fever-causing substances. These potential contaminants are collectively known as pyrogens.
Before these products are allowed on the market for human use, researchers test how they react with horseshoe crab blood—or with rabbits. In the test, rabbits are restrained and injected with drugs or extracts from medical devices. Their temperature is then taken rectally to monitor whether or not they develop a fever. An estimated 400,000 rabbits are used for this kind of testing each year globally.
The good news is that animal-free test methods exist and that PETA scientists are taking them mainstream. The best pyrogen detection method uses donated human blood or cultured blood cells that rely on the human immune system. This yields results that are superior to those obtained using animals, who have different immune responses.
PETA scientists are working diligently to accelerate the adoption of these non-animal tests. In 2018, they co-organized a workshop on the use of non-animal methods to meet requirements for testing medical devices. Sen. Cory Booker has reinforced these efforts by urging the FDA to use non-animal methods instead of rabbits and horseshoe crabs.
PETA scientists are now collaborating with companies and the FDA itself to gain the agency's seal of approval for the use of animal-free tests.
In the U.S. and internationally, government agencies have already approved the use of animal-free pyrogenicity tests for certain types of products. This includes the European Union, where using rabbits in this test is set to be phased out by 2026, and countries such as Japan are catching up.
Count Your Days, Draize—Paper by PETA Scientists Aims to End Eye-Irritation Tests on Rabbits
Despite the availability of modern, humane, human-relevant test methods, rabbits are still used in the notorious Draize eye-irritancy test, in which experimenters apply chemicals to live rabbits' eyes, often causing significant pain, swelling, hemorrhaging, cloudy vision, or blindness. The animals are then killed or used again in these same painful tests.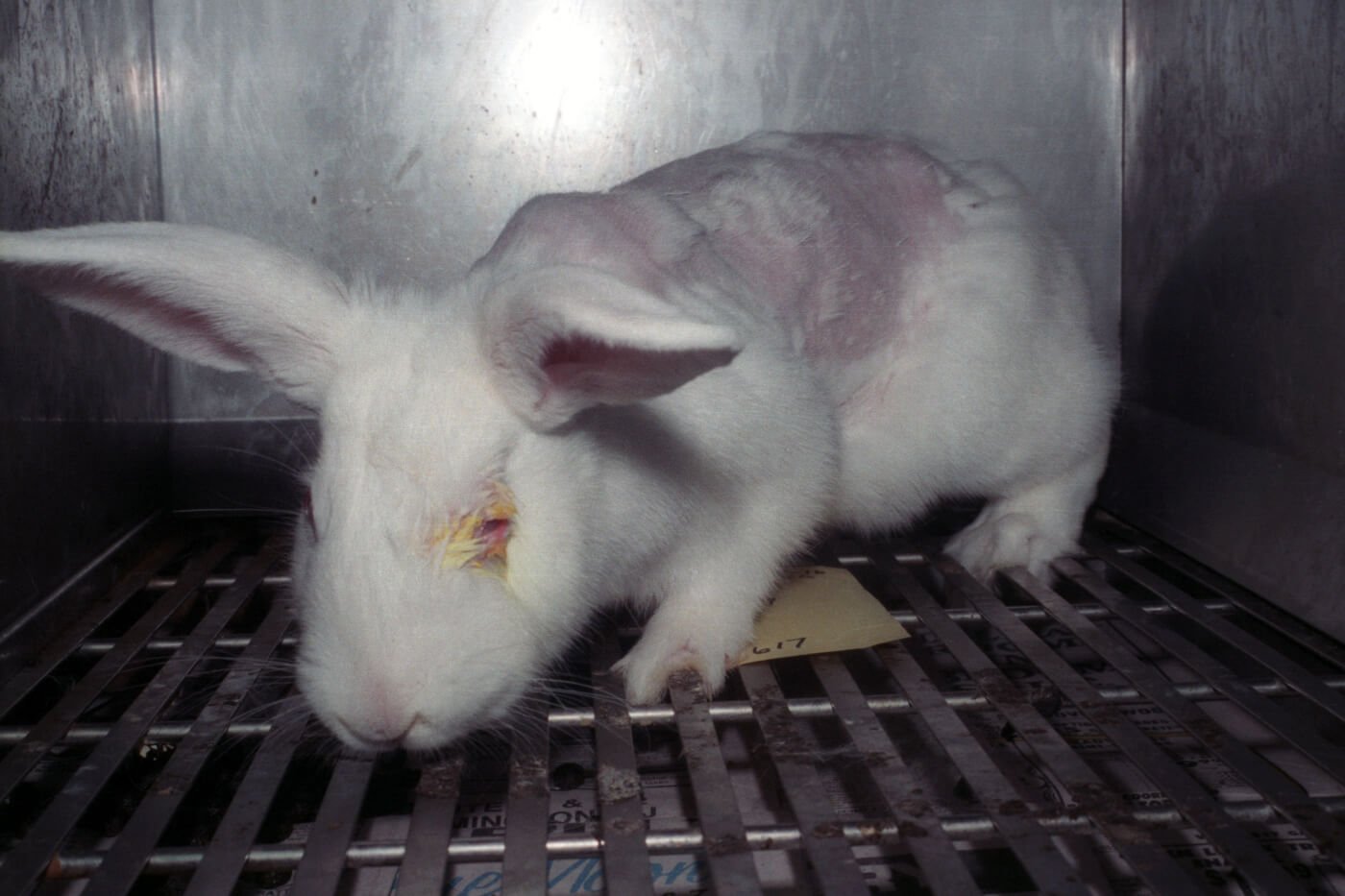 In 2021, PETA scientists and their expert collaborators from government agencies and private laboratories published a paper in which they found that test methods that don't use live rabbits were as, if not more, reflective of human biology and that their results were more consistent. The authors concluded that the newer methods should be accepted now to replace the rabbit test, which would prevent an estimated 600 rabbits from being used in pesticide tests each year in the U.S. alone.
Some test methods that don't use live rabbits have already been accepted by the U.S. Environmental Protection Agency for testing certain types of substances, and PETA scientists are working to expand the use of these more humane tests.
---
How to Help Rabbits During the 'Year of the Rabbit' and Beyond
If you want to help animals daily, there are tons of ways to get involved. Follow PETA on Facebook, Twitter, Instagram, and YouTube to stay up to date on our latest campaigns; subscribe to our e-mail newsletters to get weekly updates on our efforts; and check out these PETA action alerts, which allow you to help rabbits suffering in experiments with the quick click of a button: