The 2020 U.S. spending bill is out, and it's putting pressure on federal research agencies to reduce the use of animals! We're thanking Sen. Cory Booker for taking giant steps to eliminate the use of rabbits and horseshoe crabs in painful experiments required by the U.S. Food and Drug Administration (FDA). Language in a new report that supports the spending bill urges the agency to use available non-animal methods.
Before companies can get approval to sell drugs and medical devices, the FDA requires that they conduct animal tests. One type of required test that is intended to spot contaminants that might induce fever is the pyrogen test. In one version of the test, rabbits are injected with drugs or extracts of medical devices and restrained while their temperature is taken rectally—for hours at a time—before being killed or used in other experiments.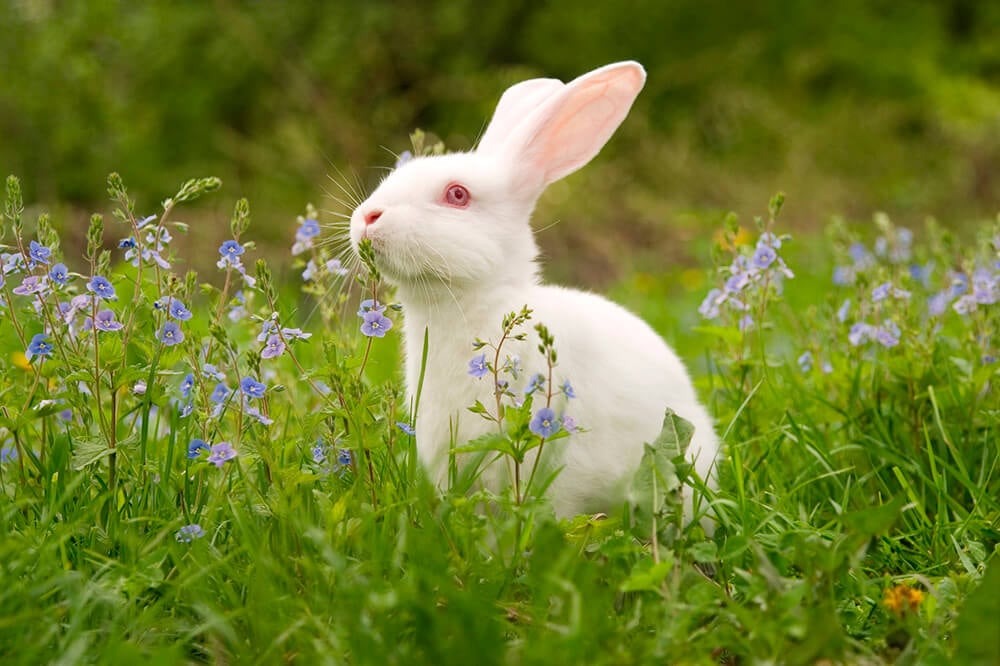 In another version, horseshoe crabs are captured, drained of some of their blood, and, if they survive the procedure, returned to the sea—a practice that is to blame for recent collapses of horseshoe crab populations.
Fortunately, in a report on the funding bill, the U.S. Senate acknowledged that non-animal methods are "currently available" and that the FDA should report back to Congress on "steps taken to increase their use and effectiveness."
We couldn't agree more.
In 2018, PETA scientists co-organized a workshop to help speed up the FDA's acceptance of non-animal pyrogen tests. Involving the National Toxicology Program Interagency Center for the Evaluation of Alternative Toxicological Methods, along with representatives from the FDA, industry, and pyrogen researchers from around the world, this workshop outlined an approach that will help the FDA accept these modern, humane pyrogen tests in place of experiments on rabbits and horseshoe crabs.
What You Can Do to Help Rabbits and Other Animals in Laboratories
Using non-animal tests will produce safer and more effective drugs and medical devices. Please ask the FDA to accept superior, non-animal methods in place of archaic and unreliable animal tests.
Note: PETA supports animal rights, opposes all forms of animal exploitation, and provides the public with information on those issues. PETA does not directly or indirectly participate or intervene in any political campaign on behalf of or in opposition to any candidate for public office or any political party.