Tregembo Animal Park (where a lion named Simba, a giraffe named Jambo, and other social animals spend their lonely days pacing in virtually barren prison cells) has racked up yet another animal welfare violation from the U.S. Department of Agriculture (USDA)—but only after PETA's repeated calls for an investigation into the ramshackle roadside zoo in North Carolina went largely unanswered.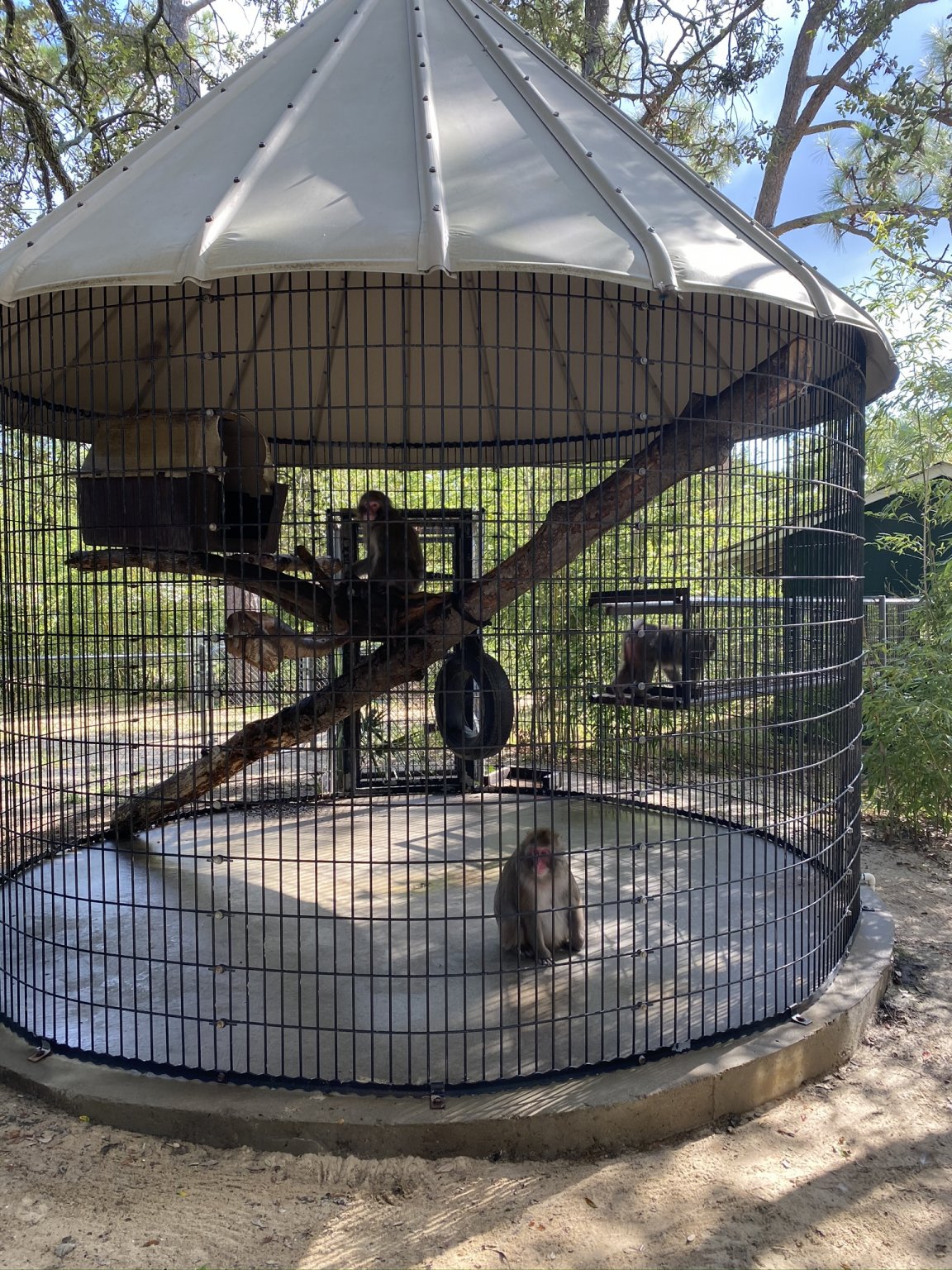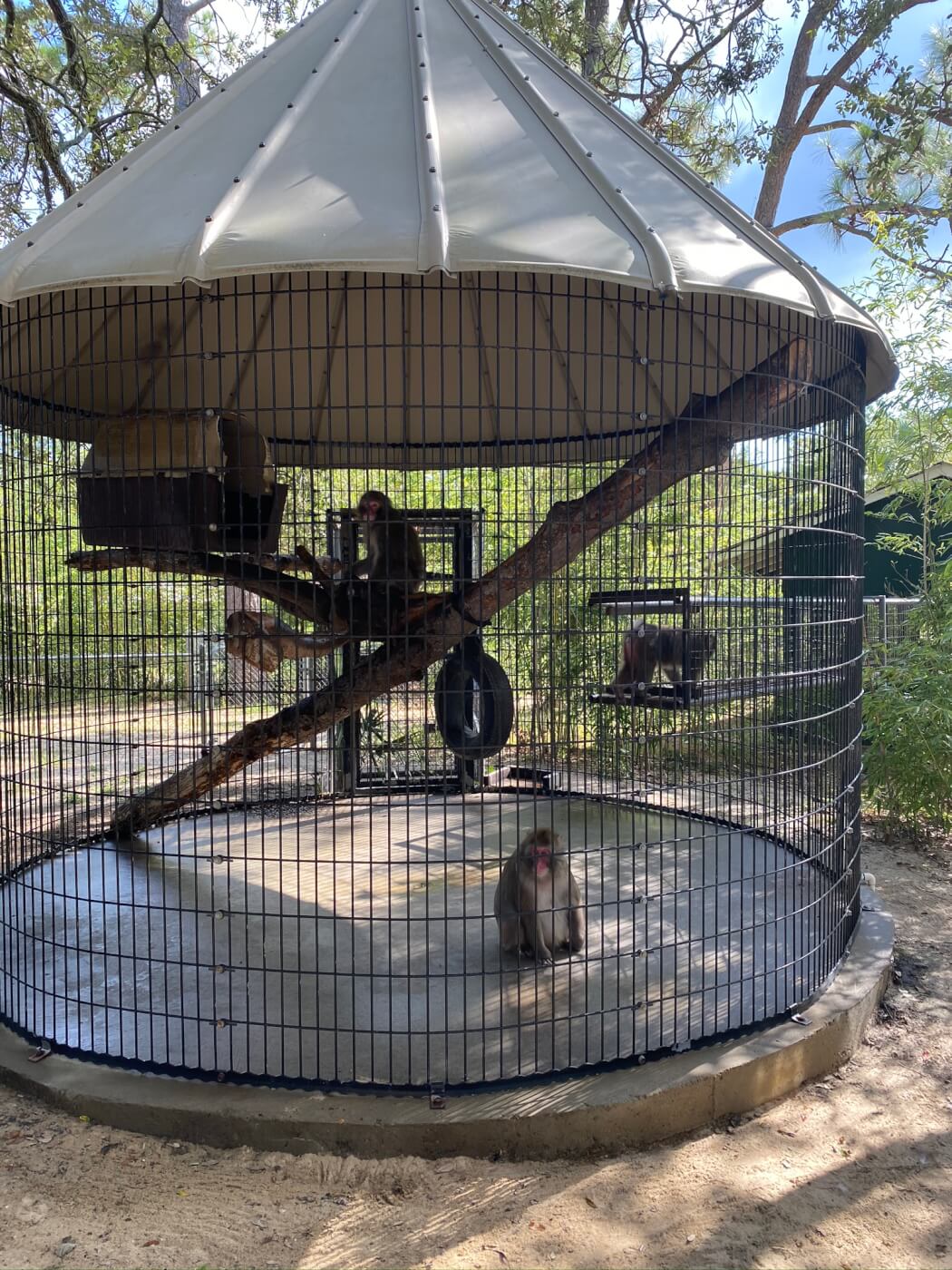 Officials found Kim, a 17-year-old pot-bellied pig, struggling to walk because of lameness in both her hind legs. Tregembo staff reportedly noticed her condition but did not notify a veterinarian of it. Inspectors also reported rusty enclosures, exposed sharp edges in a shelter for pigs, and a board missing from a goat ramp, which could easily result in animals' legs becoming trapped. In addition, the feeding containers for primates were filthy.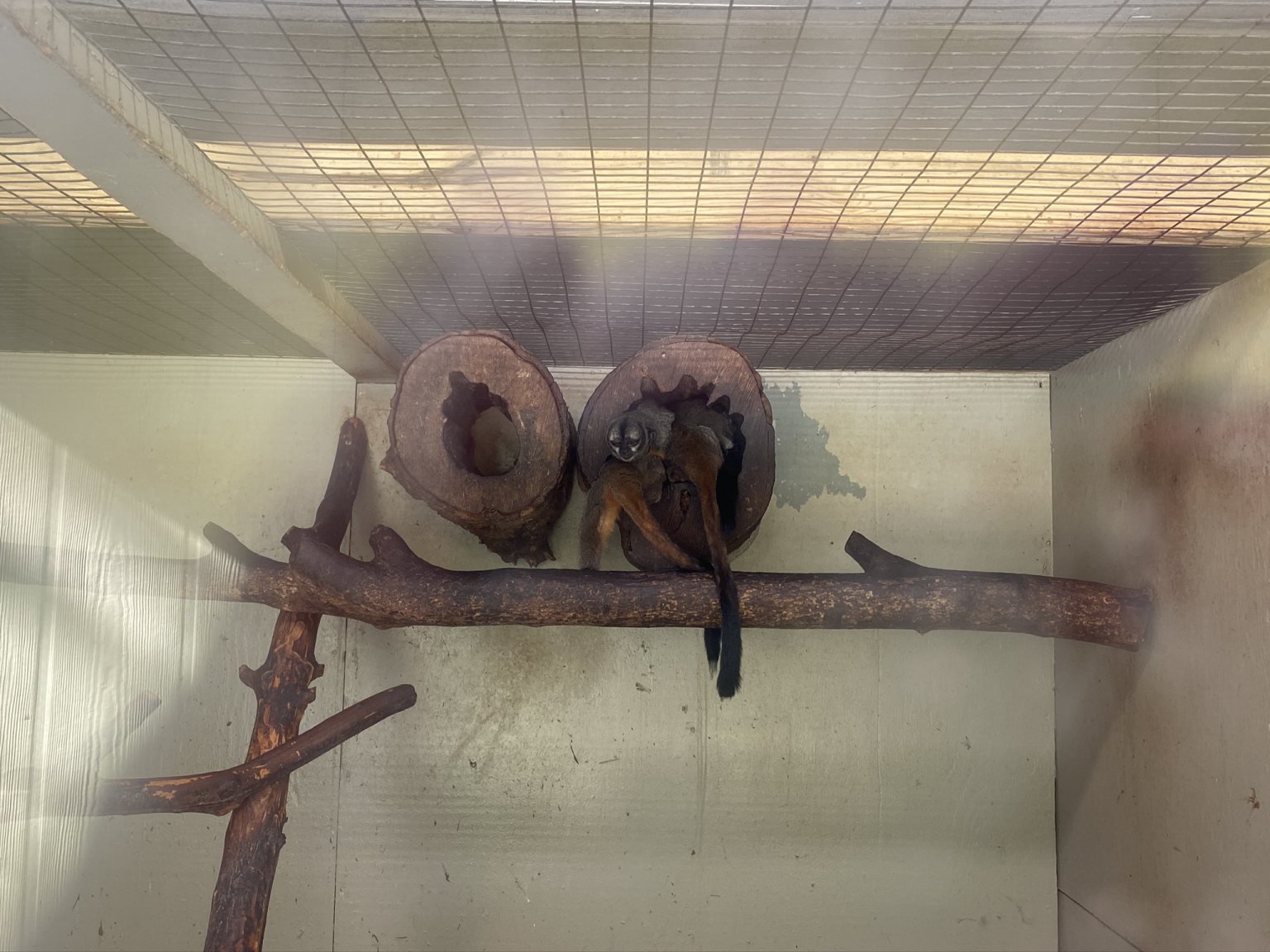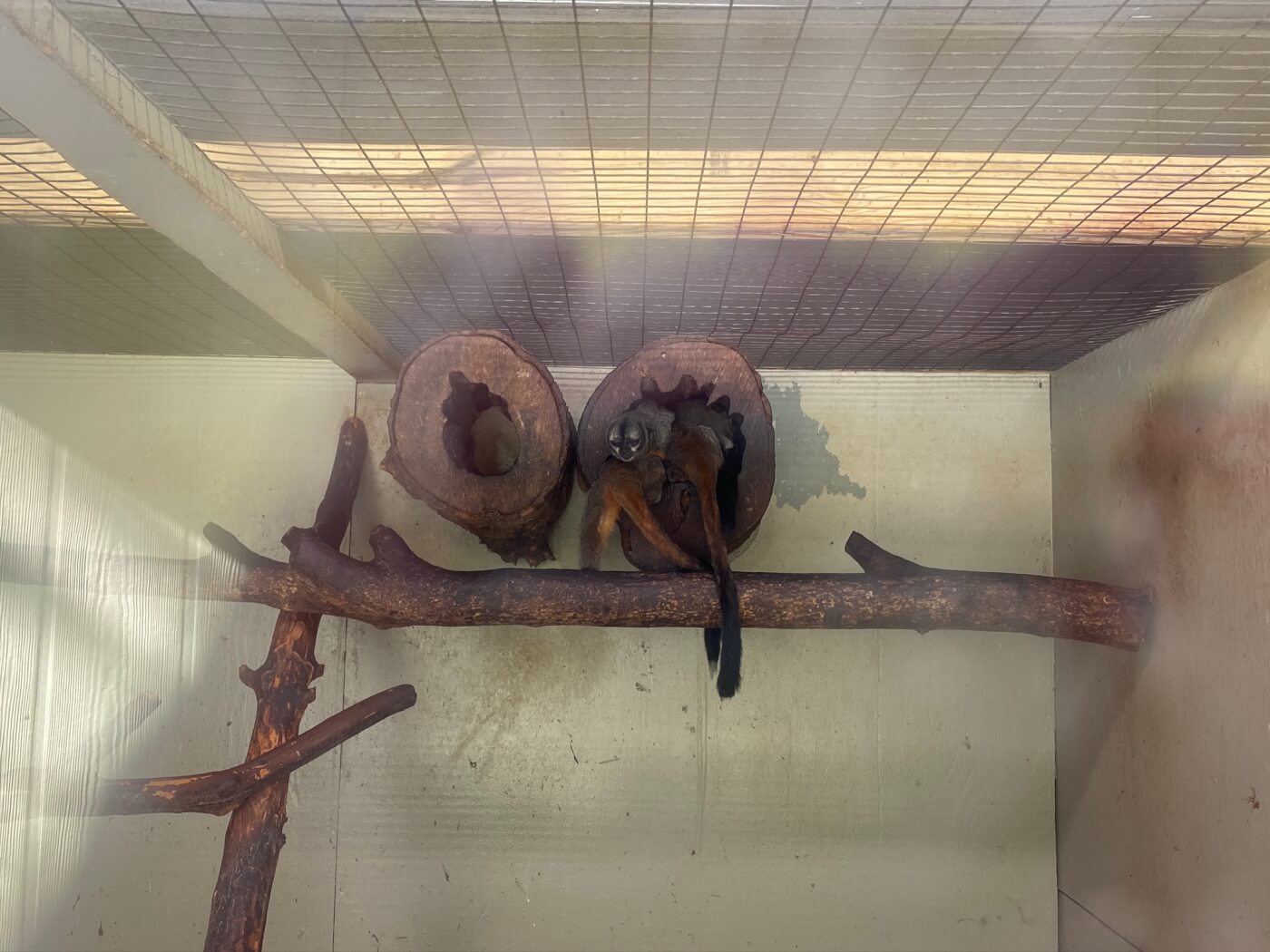 The February inspection—which resulted in a citation for failing to provide animals with adequate veterinary care and maintain enclosures in good repair—was the first time the USDA had inspected Tregembo since July 2019, even though last year alone, PETA submitted four complaints.
The USDA Repeatedly Brushed Aside PETA's Concerns
PETA alerted officials after finding an extremely thin zebra who appeared to be suffering from possible years of social isolation; a crane with a visibly red, tender open wound; a lion-tailed macaque walking stiffly and severely hunched over; multiple overweight animals; a spider monkey with excessive hair loss; a camel who was underweight, pacing, and limping and had a large lump on the neck; a capuchin who was rocking back and forth and self-harming; and more. These were just from 2020.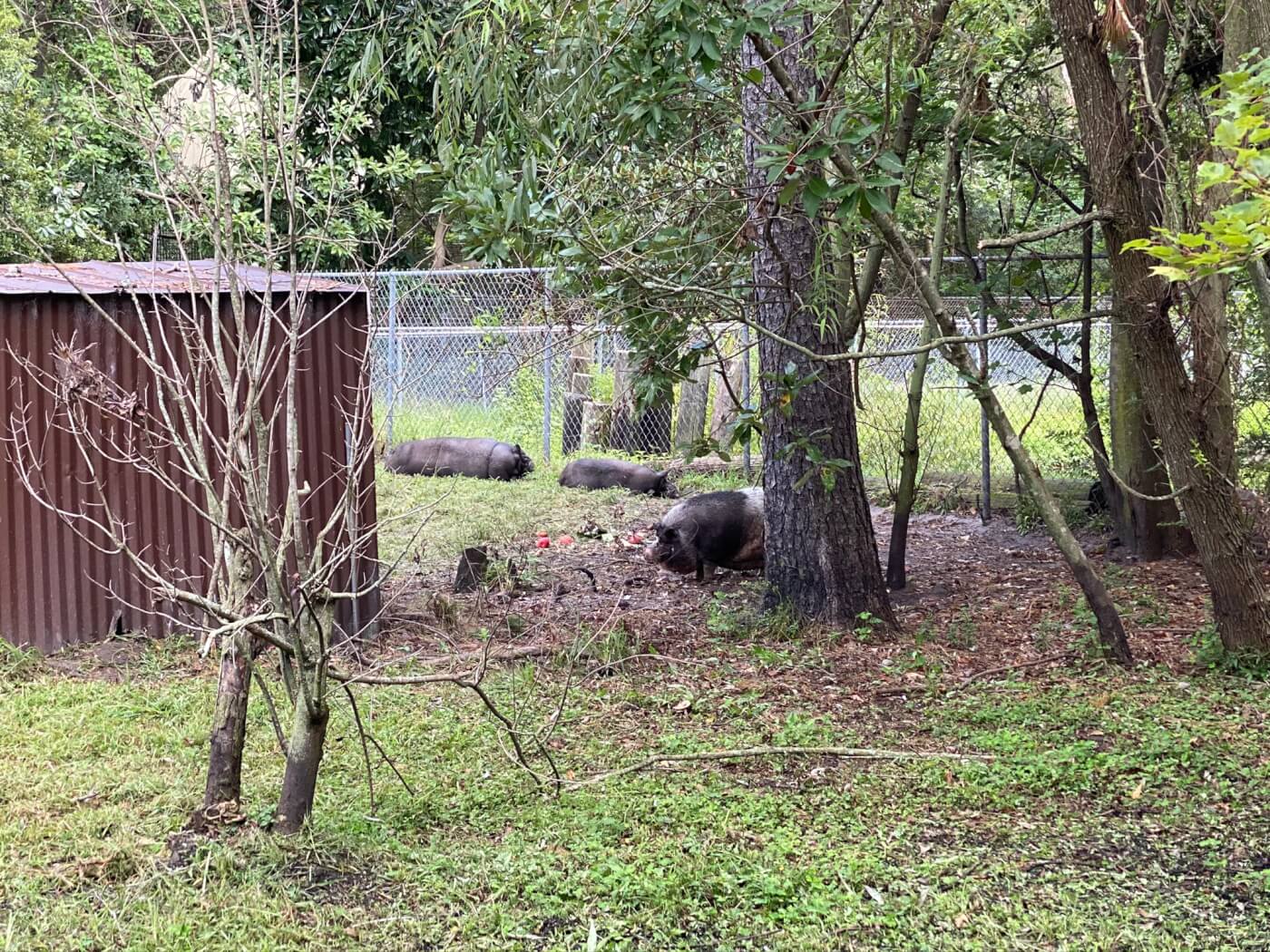 With 30 USDA citations under its belt—such as for neglecting a bear who was suffering from severe facial lesions that were causing him to go blind and letting excessive fecal matter build up in primate cages—Tregembo has shown itself to be incapable of adequately caring for animals. These latest violations are nothing new for the dilapidated roadside zoo.
YOU Can Help Animals Suffering in Tregembo's Slummy Enclosures—Here's How
In 2017, following a lawsuit filed against Tregembo by North Carolina animal advocates, PETA rescued two bears who were languishing in the facility's barren concrete enclosures and arranged for their transfer to The Wild Animal Sanctuary in Colorado. These individuals can finally roam, climb, dig, and even hibernate, which the roadside hellhole had denied them for so long. Still, there are many other animals suffering in Tregembo's prison-like enclosures, and they need your help.
Please send polite comments to [email protected] to urge the facility to retire the animals there to reputable sanctuaries, where they can finally get the care that they desperately need.