In 2017, two bears—named Ben and Bogey—were rescued from cramped cells at Tregembo Animal Park in Wilmington, North Carolina. Now, they're able to swim, splash, play, and forage in their new sanctuary home. But animals are still suffering at this roadside zoo—which has been repeatedly cited for failing to provide animals with necessary veterinary care and safe and secure enclosures—and they need your help.
Three tigers confined there were seen pacing—a sign of psychological distress—including a cub who was taken away from his or her mother and was forced to grow up without her, and a capuchin monkey has been seen attacking him- or herself.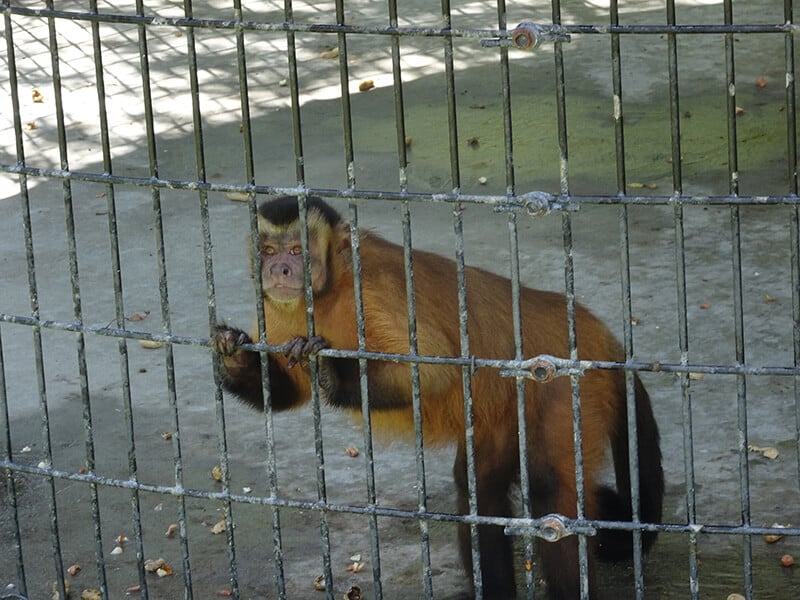 While lions are the most social of the big cats and giraffes are highly sensitive and social animals, a lion named Simba and a giraffe named Jambo are kept in virtually barren enclosures all alone. This exploitation is a form of speciesism, a human-supremacist worldview, and it must end.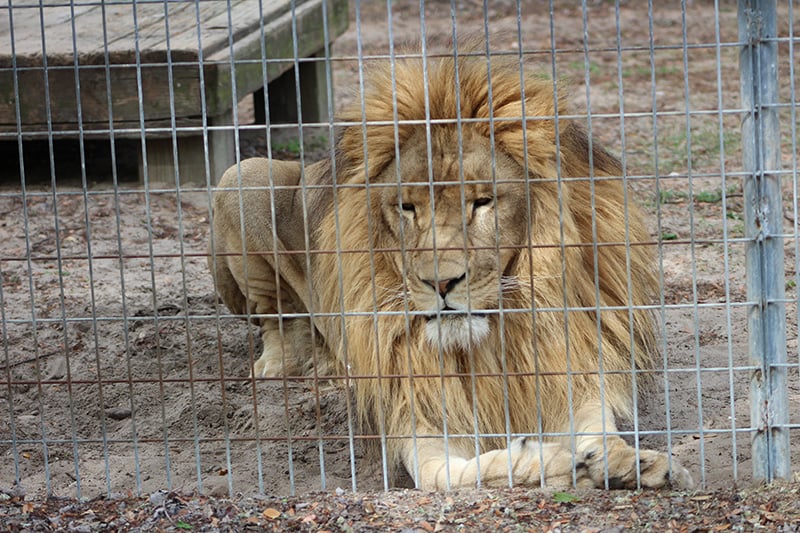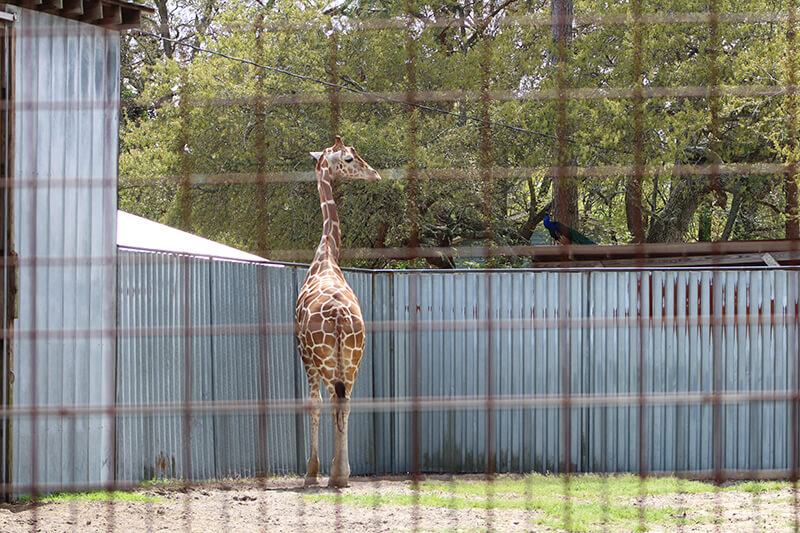 Please politely urge Tregembo Animal Park to retire the animals there to reputable facilities, where they can finally get the care that they desperately need.
Please feel free to use our sample letter, but remember that using your own words is always more effective.