Update (January 5, 2018): Today, new video footage shows Ben and Bogey taking their first steps in their temporary enclosures at The Wild Animal Sanctuary in Colorado. After the bears acclimate to the sanctuary, they'll be released into a vast habitat, where they'll be able to climb, dig, and run. They'll also have the opportunity to hibernate this year—possibly for the first time ever.
Originally posted on December 22, 2017:
It's taken years of inspections, complaints, and citations as well as a lawsuit—but today, all that matters is that two bears are saying goodbye to their virtually barren concrete enclosures at a decrepit roadside zoo and are headed to their new home in a spacious, sprawling Colorado sanctuary.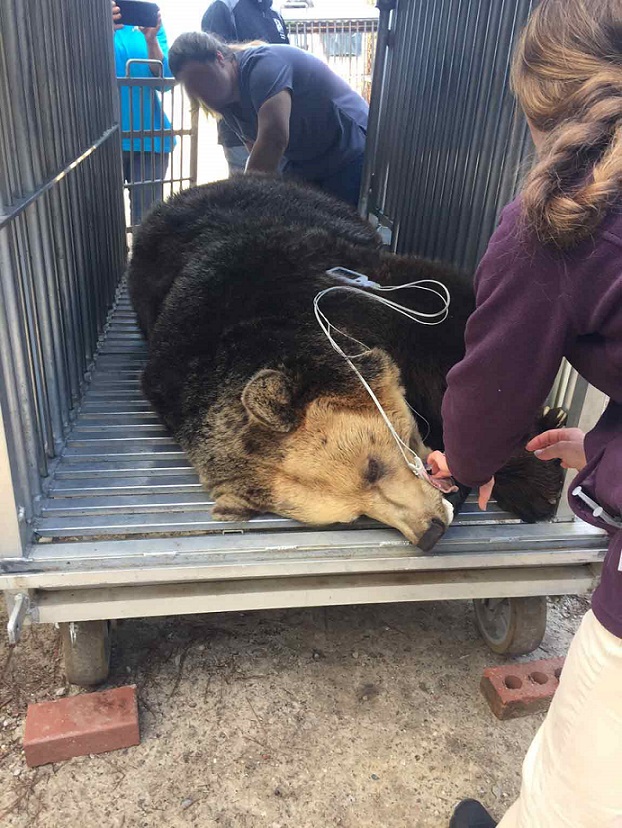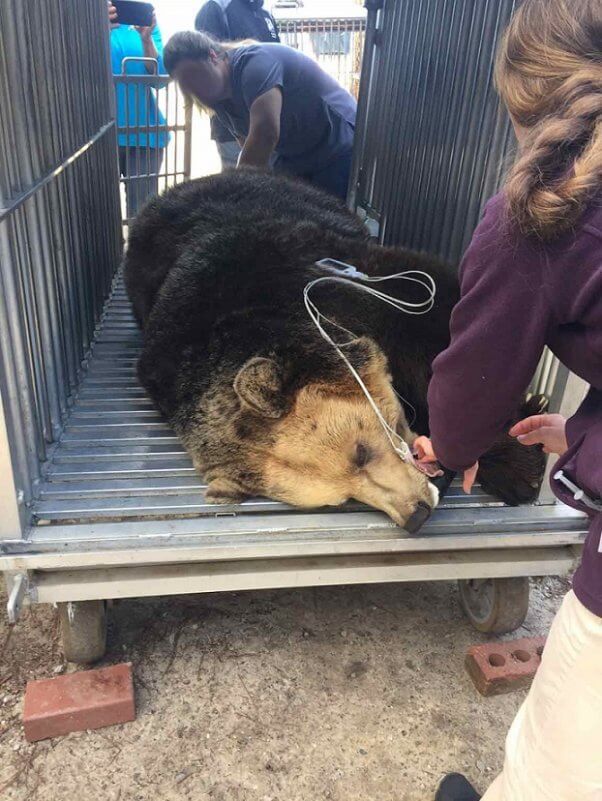 One look at the "before" photos of Ben and Bogey at the Tregembo Animal Park in Wilmington, North Carolina, will tell you everything that you need to know.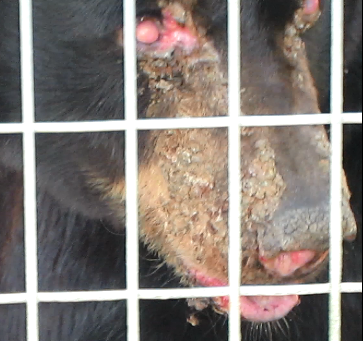 In 2015, the U.S. Department of Agriculture cited the roadside zoo after PETA reported that Ben was suffering from severe lesions on his eyes, nose, and mouth. The damage was so significant that his corneas were permanently scarred and his vision is likely impaired.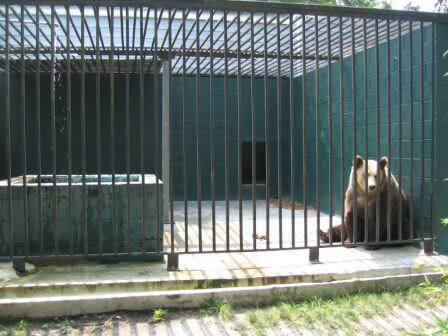 Bogey paced incessantly in her tiny concrete-floored cell and bit the bars of her cage. Both types of behavior are well-known signs of zoochosis, a psychological disorder caused by extreme distress from intensive confinement. Both bears' minuscule enclosures were about 0.0004 percent of the minimum range that they would occupy in nature.
They did not hibernate in the winter and had nothing to occupy the long days behind bars except begging tourists for peanuts.
But today, everything changes.
Under North Carolina law, citizens can sue private animal owners on grounds of cruelty to animals. So animal advocates Caroline Byrd and Lorraine Moe stepped up and sued Tregembo. They were represented by lawyers from PETA and two North Carolina–based law firms. The suit sought to have the bears transferred to a reputable sanctuary where they could roam, swim, and receive the care that they desperately need. Tregembo agreed to settle by releasing the bears if the plaintiffs agreed to drop the suit and arrange care for the animals, and the two women wasted no time in settling the case and securing the bears' transfer.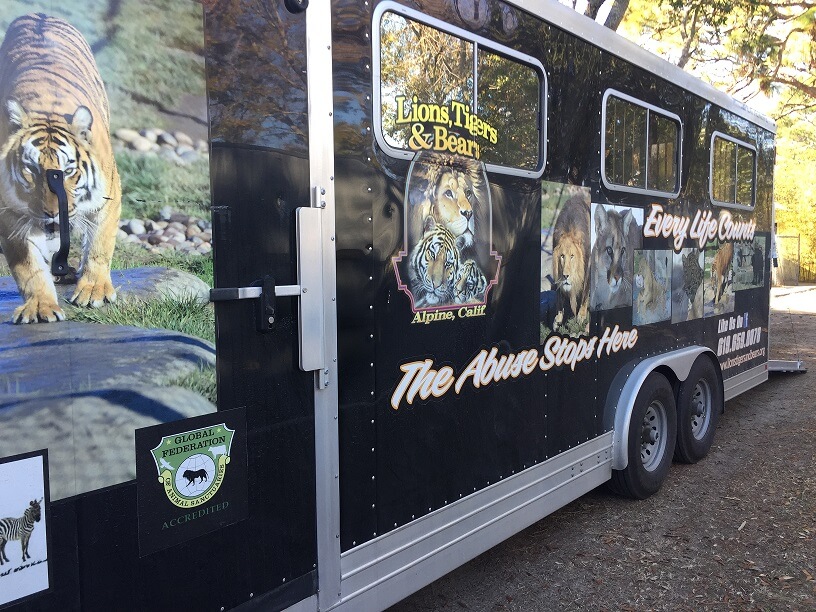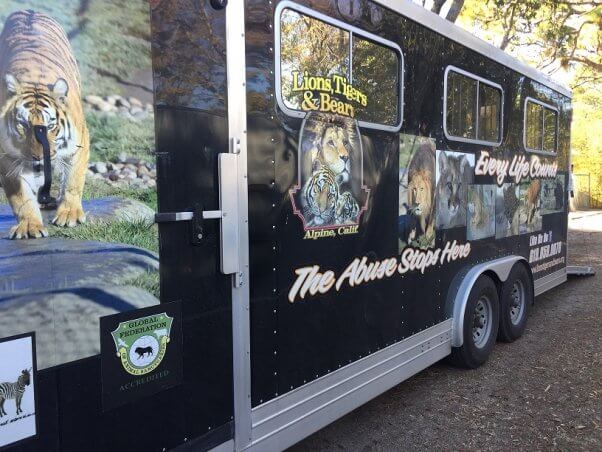 Now, 14-year-old Ben and 15-year-old Bogey are on their way to the serene Wild Animal Sanctuary in Keenesburg, Colorado, where they will finally be able to run, roam, climb, swim, and den. They'll have the opportunity to hibernate this year, likely for the first time in their lives.
If Tregembo attempts to acquire more bears to imprison as roadside amusements, under the terms of the settlement agreement, the plaintiffs can challenge in court any future acquisitions of bears as well.
Ben and Bogey will bring the total number of bears PETA has rescued in the past five years to 65. We'll have updates to share with everyone who helped us win this victory for the bears as they settle into their new home.
Meanwhile, please continue to help by urging venues not to host the exploitative and cruel traveling Great Bear Show.