Pity the poor sports fan. Today is the dreaded Most Boring Day in Sports. No baseball, no basketball, no football, no hockey. Absolutely no excuse not to mow the lawn, wash the car, or do any number of other tedious household chores that can usually be deferred with "But honey, the game's on!"
But wait—all is not lost. Because you can put off fixing that leaky faucet for at least a few more minutes by joining some of PETA's favorite athletes in a victory lap. These compassionate competitors are the most exciting thing in sports since the New Rochelle High School basketball team won the championship game with a half-court hail Mary shot at the buzzer:
1.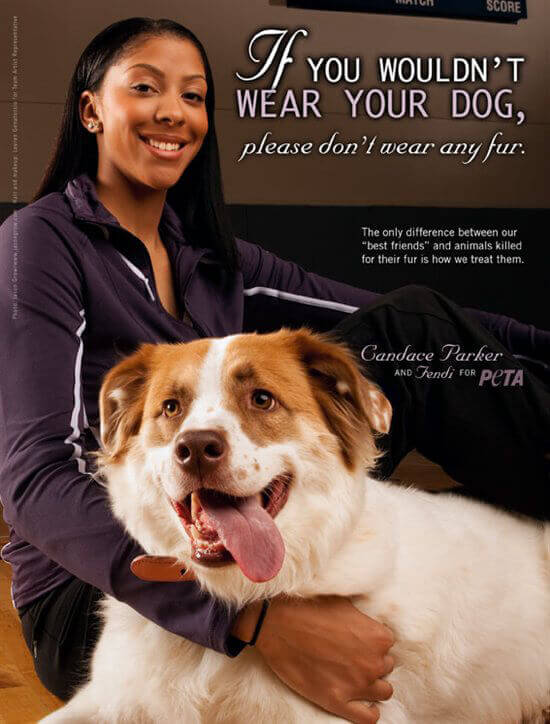 Los Angeles Sparks forward Candace Parker first learned about animal rights issues in school, and now she's educating others about cruelty. We give her an A+.
2.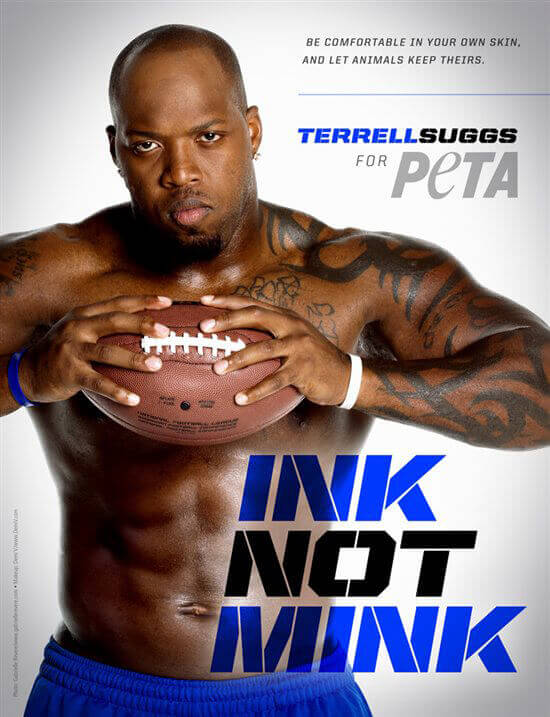 Baltimore Ravens linebacker Terrell Suggs didn't have to win the Super Bowl to be super in our book.
3.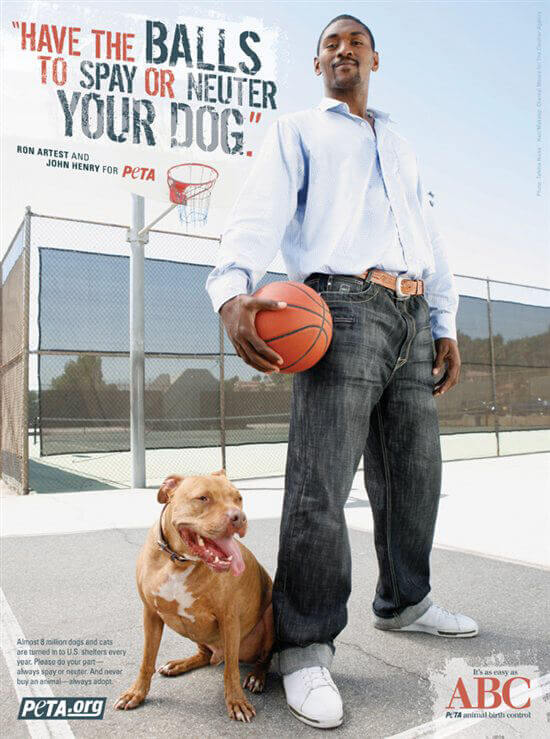 This Metta World Peace ad graces the side of PETA's newest mobile spay/neuter clinic, helping our clinic spread peace and happiness wherever it goes.
4.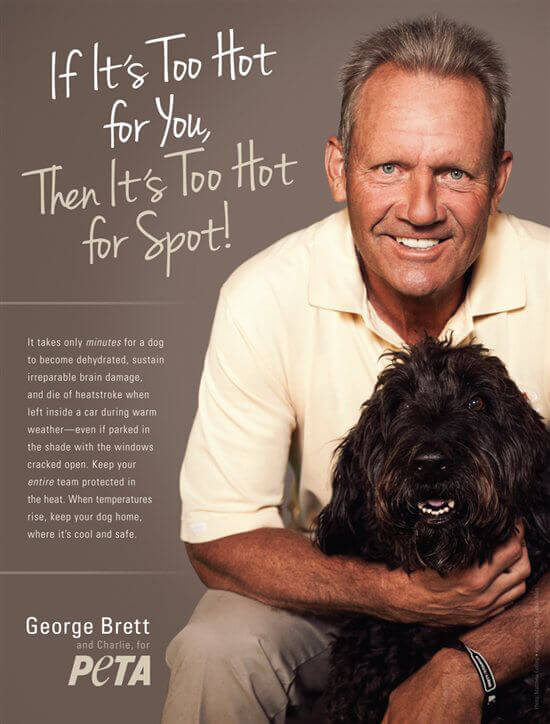 Baseball Hall of Famer George Brett is a pretty cool guy—and he wants dogs to be, too.
5.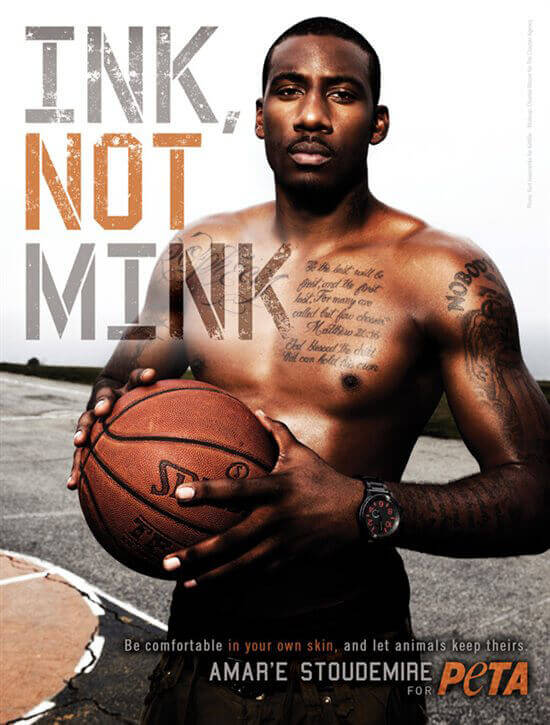 New York Knicks power forward Amar'e Stoudemire would never dream of wearing the fur of his beloved dog, Spud, which is why he wouldn't wear any other animal's fur, either.
6.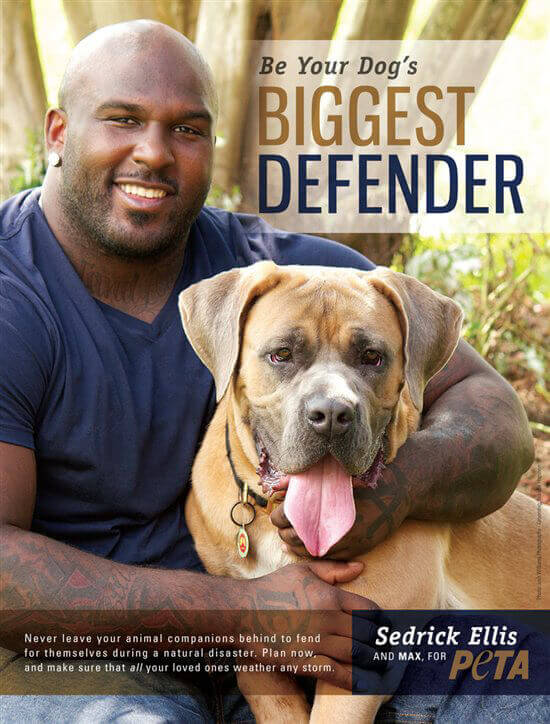 Chicago Bears defensive tackle Sedrick Ellis may have switched teams, but he's still a staunch defender of protecting animals during disasters.
7.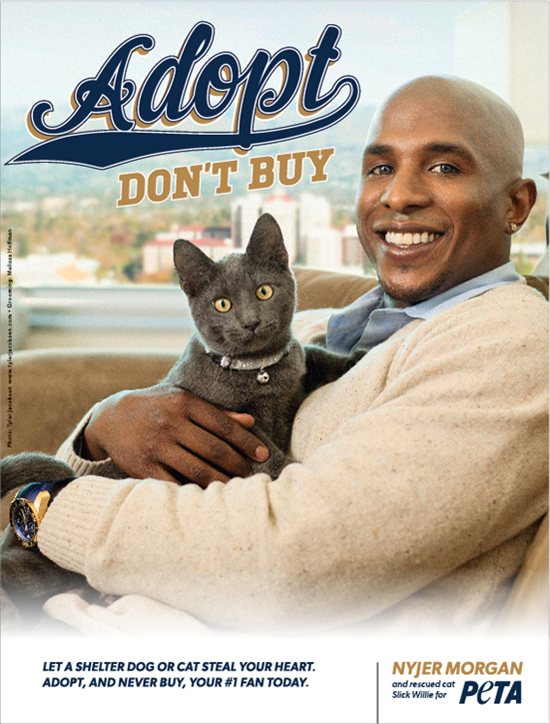 Milwaukee Brewers outfielder Nyjer Morgan and his kitty, Slick Willie, seem to be vying to make this the Cutest Day in Sports.
8.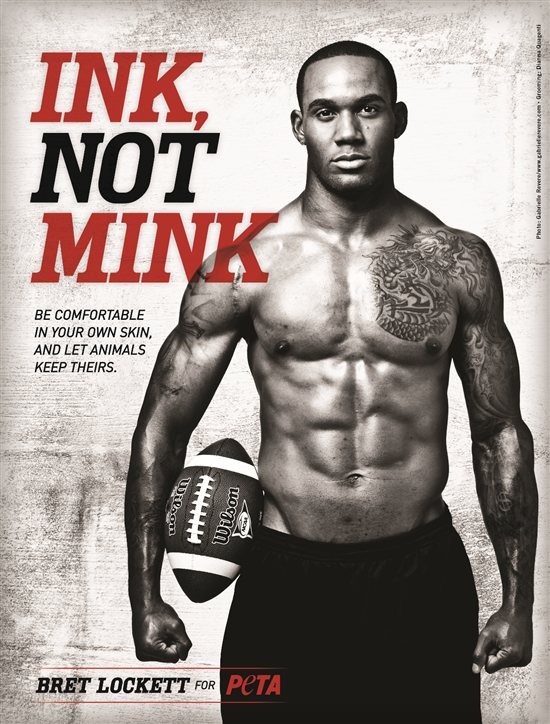 Bret Lockett may look like a tough guy, but even he got choked up watching videos of animals being killed for their fur. That's why he'll do just about anything (and wear almost nothing) to speak out against fur-industry cruelty.
9.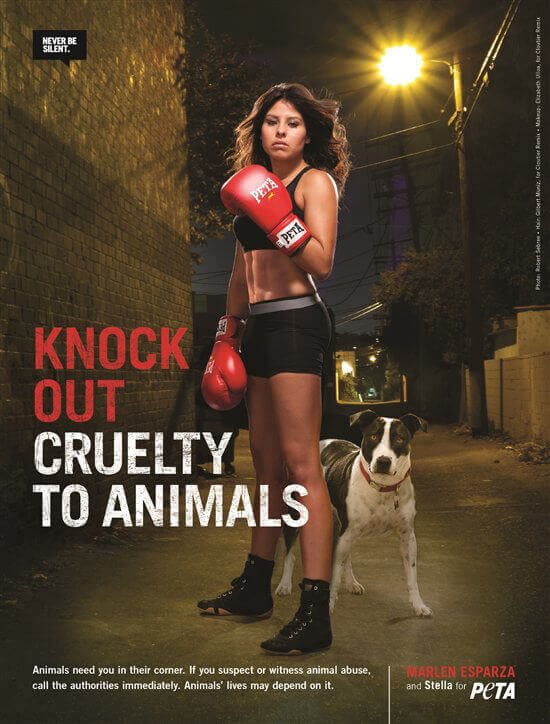 Team USA Boxer Marlen Esparza says it's wrong to ignore animal abuse. We're not going to argue with her.
10.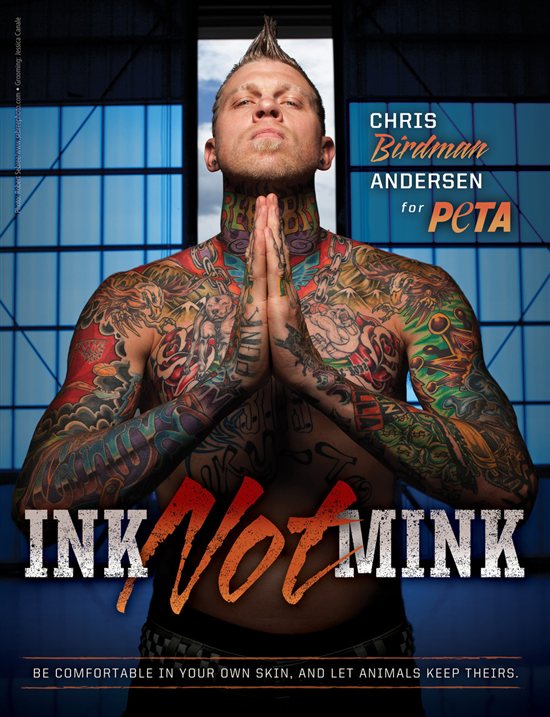 The Miami Heat's Chris "Birdman" Andersen soars for animals in colorful style.
11.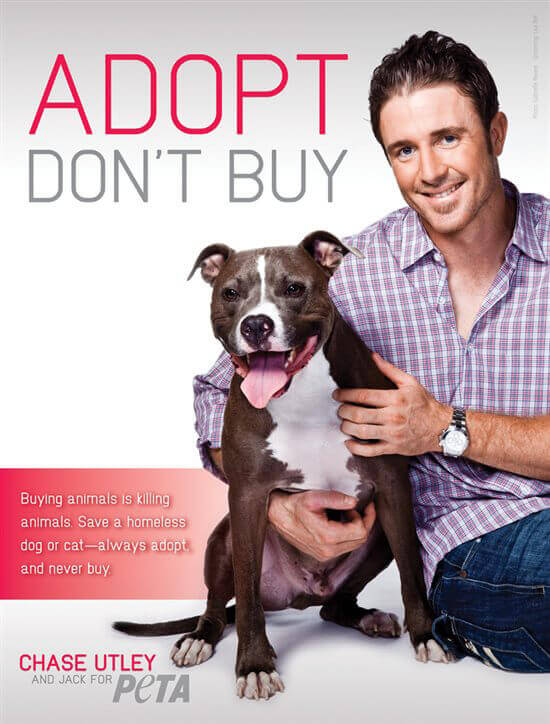 Chase Utley may have a rep as one of the toughest players in major league baseball, but he's one of the nicest to animals.
12.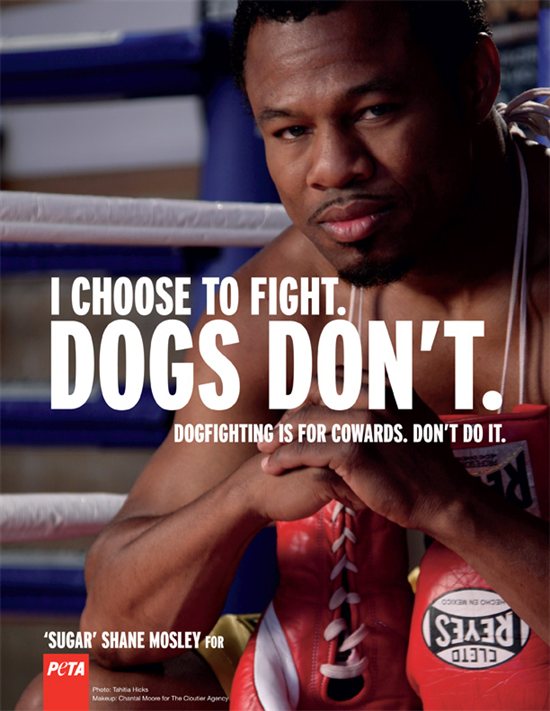 "Dogfighting is a loser's game," says welterweight champ "Sugar" Shane Mosley. 
12. 
Hardworking NFL vet Tony Gonzalez apparently thinks retirement is for sissies—and fur is for bullies.
14. 
Robbie Rogers is da bomb, but the international soccer champ knows that "bombs bursting in air" (i.e., fireworks) can be terrifying to dogs and cats, which is why he starred in a PETA PSA warning people about the dangers.
Be a good sport—get started helping animals today by joining PETA's Action Team. Find out how well "Sweetie, I can't do the dishes because I'm too busy signing this anti-fur petition!" goes over.
Join the PETA Pack to train and run a half-marathon for animals! Register today to get in shape, have fun, and help support PETA's work.