Update: Following a complaint from PETA, the U.S. Department of Agriculture inspected the decrepit Mobile Zoo and cited the facility for 14 additional issues. A bear was found inside a building with an uninsulated metal roof where the inside temperature measured 150 degrees at the ceiling. The bear, who still had her winter coat, was in apparent distress, panting and salivating excessively. The Mobile Zoo was also cited for apparently allowing visitors to pelt a solitary chimpanzee named Joe with peanuts. And many cages were filled with rotting food, filth and debris, and swarming flies.
Also, late last year, PETA asked the Alabama Department of Conservation and Natural Resources to investigate the facility, and it did, finding that the zoo illegally possessed gopher tortoises, two bobcats, a gray fox, and a coyote. The tortoises are being relocated, but the agency has—appallingly—left the other animals behind in deplorable conditions because it does not know where to move them.
Originally posted on August 30, 2013:
She worked at The Mobile Zoo for only three months, but that was long enough to figure out that the animals at the decrepit roadside menagerie were subjected to appalling neglect. After the whistleblower brought her concerns to PETA, we filed a complaint with the U.S. Department of Agriculture (USDA), and we have just learned that the agency has cited the unaccredited zoo with 17 violations of the Animal Welfare Act (AWA), including having filthy enclosures littered with feces and stale food, having rusted and otherwise insecure cages, and denying animals adequate veterinary care.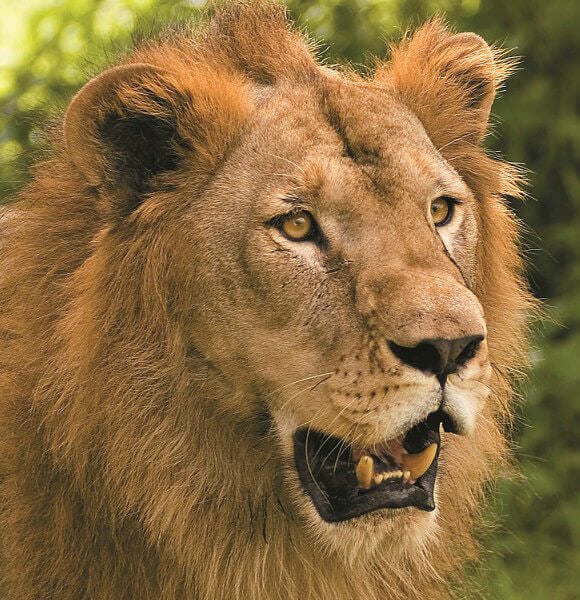 © Alan Abraham
Rani © Alan Abraham
The whistleblower told us that at times, only one person was employed to care for the zoo's more than 45 animals, which meant that their cages often went uncleaned for weeks at a time and that their shelters were never cleaned. She said that the animals were often fed rotten, moldy, expired, or inappropriate food (bears were fed dog food, for example). An ostrich who had fallen into a water tank was reportedly denied veterinary care and died of hypothermia, and even though she observed animals vomiting and showing other signs of illness, the whistleblower never once witnessed a veterinarian visiting the facility during her three months of employment.
The USDA inspector backed up the whistleblower's claims of systemic neglect, noting that several enclosures were filthy and infested with cockroaches. Bears panted in the 90-degree heat because they were denied adequate water for bathing, pathetically trying to dip their paws in the small plastic trough that they were provided with.
Primates were kept in isolation and otherwise denied adequate enrichment, in violation of the AWA. A solitary chimpanzee showed signs of psychological distress by jumping, banging, spitting, and throwing dirt. Canines, felines, and bears were denied proper veterinary care. Several enclosures were dangerously insecure and lacked proper drainage, causing water to pool. The prairie dog enclosure had a gaping hole, and the inspector couldn't even verify if the animals were still in there!
This damning report is nothing new for The Mobile Zoo. In fact, every regularly scheduled USDA inspection since 2010 has found violations, and all but one of these inspections noted repeat infractions.
What You Can Do
If you see a sign for a roadside zoo on your next road trip, just keep on driving. Your ticket purchases keep these places in business. They'll shut down only when the ticket sales dry up.