The Internet has spawned a wave of videos called "unlikely friends" showing normally incompatible species interacting. The problem isn't when a dog and a cat cuddle up on the couch. It's that the videos in question are distributed by seedy roadside zoos in an effort to make their cruel businesses more palatable to the public.
We're not embedding these videos because ignoring them is the strongest statement you can make.
Here are three notorious offenders:
Myrtle Beach Safari
A viral video showing chimpanzees "feeding" a tortoise was taken at Myrtle Beach Safari—a roadside zoo in South Carolina operated by Tiger King villain and alleged wildlife trafficker Bhagavan "Doc" Antle. This unnatural interaction isn't the only time the notorious facility has used animals as props for publicity stunts and exploited them for "likes" on social media. Antle's sleazy operation routinely tears baby tigers and other animals away from their mothers to pass them around for lucrative public encounters.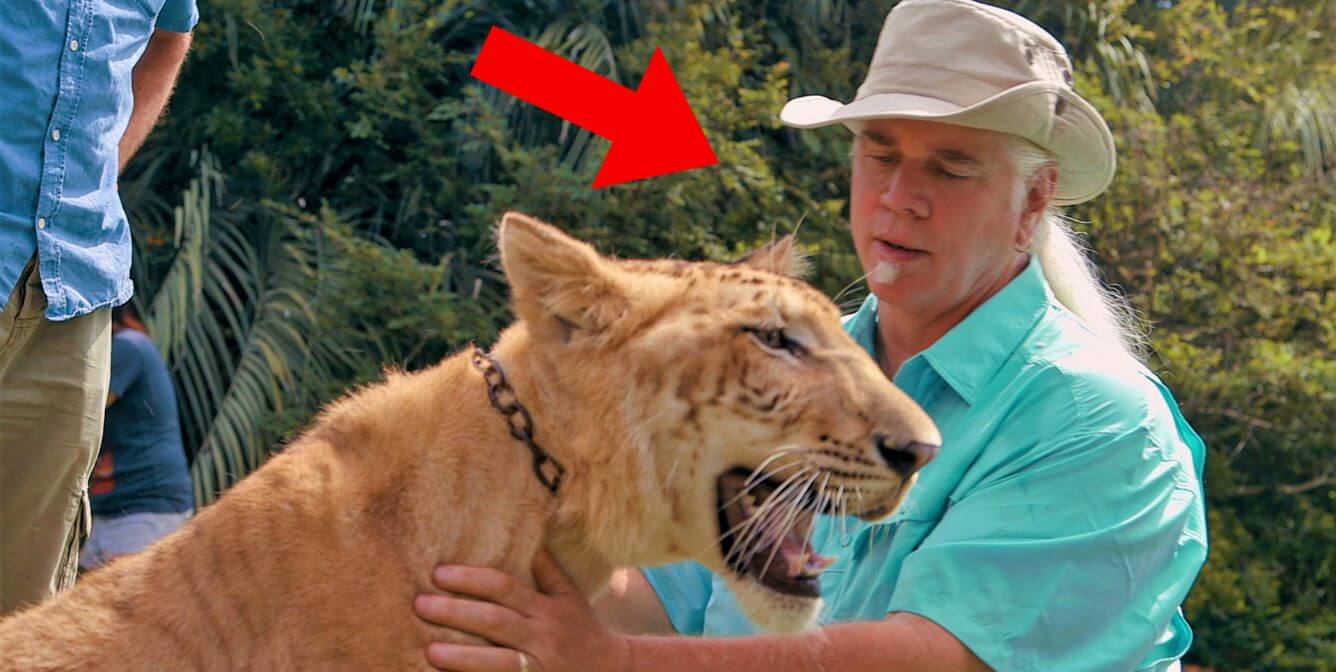 When growing cubs lose their value to Antle, he often ships them off to other abusive exhibitors, including to a circus trainer who was caught violently whipping tigers, a magician who uses tigers in a traveling act, several roadside zoos across the U.S., and a horrific tourist trap in Thailand. In addition, federal authorities have repeatedly cited Antle for failing to provide animals with adequate veterinary care, sufficient cage space, protection from the elements, and clean water and for failing to provide dogs with an exercise plan and primates with a program of environmental enrichment. He routinely crossbreeds animals and removes infant animals from their mothers to be used as photo props.
Zoological Wildlife Foundation
The Zoological Wildlife Foundation (ZWF) in Miami has an entire Instagram account dedicated to exploiting a chimpanzee named Limbani for shareable video content. In one video, he appears to be "playing" with a dog.
What viewers of these deceptive videos don't see is that ZWF acquired Limbani after he was taken from his mom when he was just an infant and that for his entire life, the facility has denied him the chance to live in a social group as he should be doing. In addition, the facility has been cited for failing to meet even the minimum requirements of the federal Animal Welfare Act and for not having an enrichment program for other primates.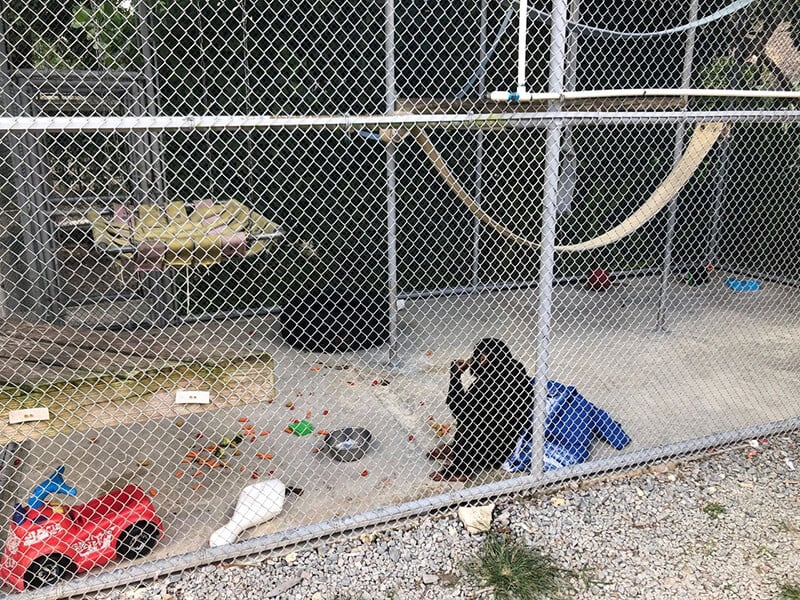 Single Vision
Florida roadside zoo and cub-petting operation Single Vision regularly shares videos and photos of unnatural and dangerous animal pairings—a bear with a tiger, dogs with bears, lion cubs with jaguar cubs, and a dog with a jaguar cub, just to name a few—to promote its awful business. The facility exploits bear and big-cat cubs in cruel public encounters, which means that sensitive and vulnerable cubs who would normally spend years by their nurturing mother's side are ripped away from her within just weeks, days, or sometimes even hours of birth.
Single Vision has been cited more than 20 times in just two years for allowing dangerous public encounters with adult big cats and other wild animals, lying to federal authorities, providing fraudulent documentation concerning a veterinary care program, and failing to provide two thin geriatric tigers and other animals with adequate veterinary care.
Be a Real Friend to Our Fellow Animals
Please share this post on social media to let everyone know that there's often a world of suffering behind the scenes of "unlikely friends" content that circulates online.
Take action for tigers who are exploited in tourist traps: