UPDATE: Two more behemoths of the food industry, grocery chain Harris Teeter and foodservice company Compass Group USA, are also taking a stand against dehorning and helping to pave the way for its elimination. Harris Teeter states in its newly updated animal welfare policy, "[W]e support farmers in developing successful programs for breeding polled, naturally hornless cows." Compass Group USA also promises that it's "committed to working with our dairy suppliers to continue to address issues related to dehorning of dairy cows and tail docking."
The following was originally posted on August 5, 2015:
After learning from PETA that calves and cows on dairy farms have their horn tissue burned out of their heads or their horns gouged out with sharp metal scoops, Kroger has come out in support of polled, or naturally hornless, cattle—paving the way for the elimination of the cruel dehorning process in the Cincinnati-based company's supply chain. Kroger is the second-largest grocery chain in the country.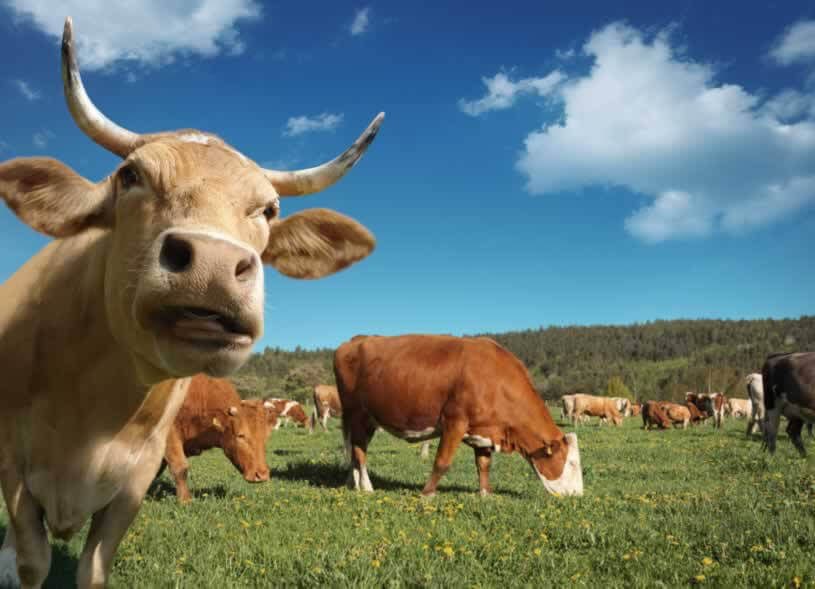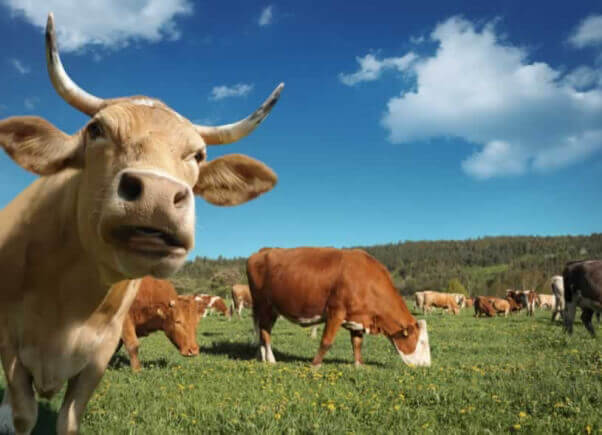 © iStock.com/narvikk
In its newly updated corporate social responsibility report, Kroger writes, "[S]everal leading dairy farms that Kroger sources from are integrating a significant portion of polled bulls into their herds. Kroger is encouraging this transition as increased acceptance of this practice evolves."
While PETA encourages everyone to choose vegan milks and cheeses, we also push to reduce animal suffering wherever it occurs. Kroger's action will help spare many calves the immense pain of having their horn tissue burned out of their heads.
Other food companies that have recently addressed dehorning include General Mills, Denny's, Dannon, Aramark, Starbucks, Nestlé, and Dunkin' Brands (which owns Dunkin' Donuts and Baskin-Robbins). Since PETA began working behind the scenes with companies on this issue three years ago, the number of polled Holstein bulls in the U.S. has increased eightfold. The Holstein Association U.S.A.'s CEO recently acknowledged, "There is more interest in milk coming from polled Holstein cows than ever before! The catalyst for the growing interest and demand isn't necessarily coming from dairymen but from the consumer."
As revealed in Casey Affleck's video exposé, cows struggle desperately and cry out in pain during dehorning, which is routinely performed without giving them any painkillers.
What You Can Do
Help stop dehorning by urging other dairy purveyors, such as California Pizza Kitchen and Sargento Foods, to require their suppliers to stop mutilating cows. Of course, the best way to help stop dehorning and other abuse of animals is by going vegan and encouraging others to do the same.