Target claims to hold itself "to the highest ethical standards," but the retailer misses the mark by selling products made with down feathers, despite knowing how birds suffer for them. That's why PETA—a Target shareholder—attended the company's annual meeting on June 14 and urged it to ditch down. By making that conscientious choice, Target could spare many birds a lifetime of misery and a painful death.
The Down-Low Cruelty of Down: Why Every Target Shareholder Should Speak Up
PETA has released nine exposés of the down industry, looking at nearly 50 farms in six countries—including operations connected to purportedly "responsible" suppliers. Each exposé revealed egregious cruelty to birds.
Target has been implicated in this cruelty by an investigation into Vietnamese farms and slaughterhouses linked to suppliers certified by the Responsible Down Standard (RDS). Among other horrors, a worker was filmed cutting conscious ducks' necks as they struggled.
In another recent investigation into an RDS-certified farm, this time in Russia, investigators saw geese shrieking as a worker repeatedly hacked at their necks before decapitating them.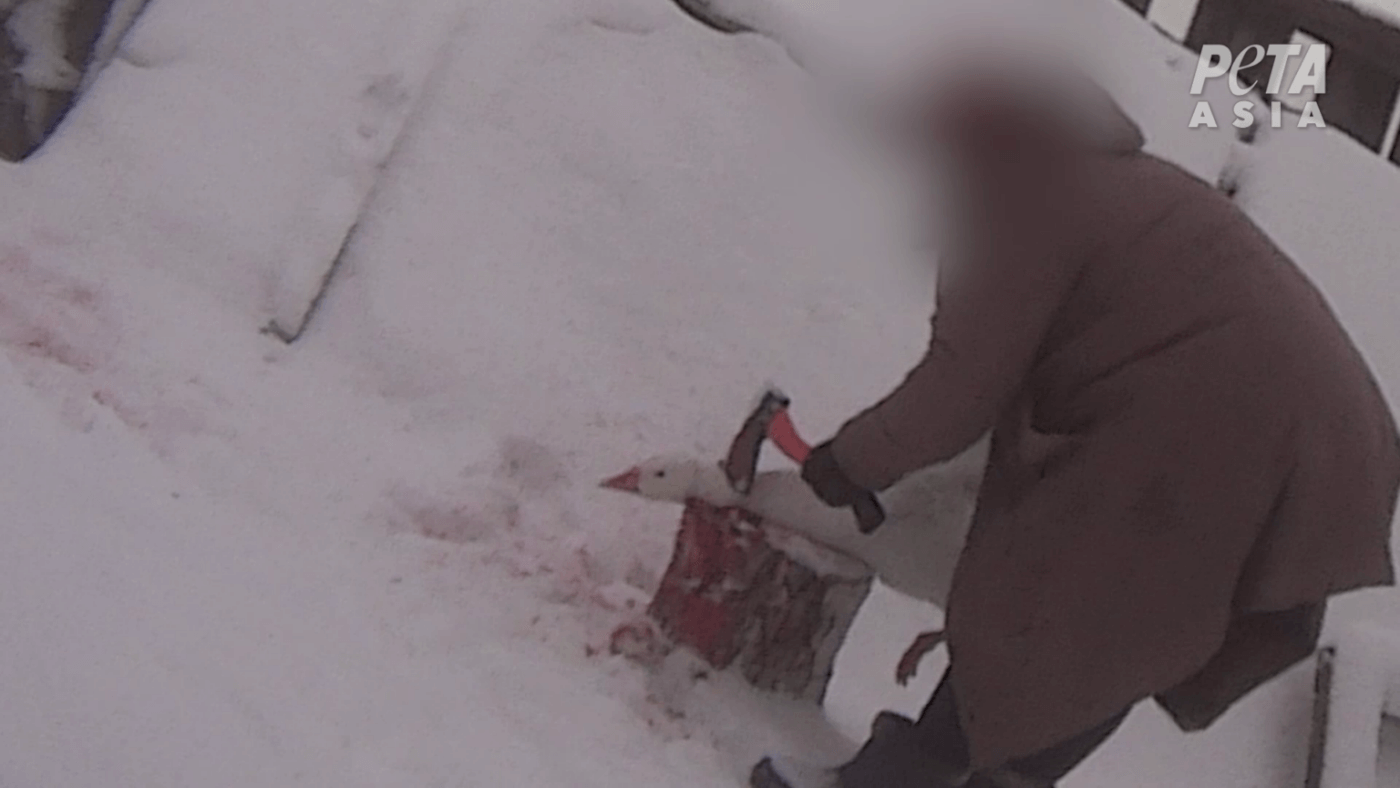 Target touts the RDS certification, yet investigators have repeatedly exposed the standard for failing to protect animals and for misleading customers.
After having brought these details to light at the annual meeting in the hope that more Target shareholders would speak up against speciesism, PETA asked this pressing question:
When will Target align its actions with its ethical-sourcing claims and stop selling down?
Target has taken action to help animals before, including by implementing bans on glue traps and Chaokoh brand coconut milk. Joining the kind ranks of Ascena Retail Group (now Mahwah Bergen Retail Group), Bernardo Fashions, Dream Hotels, Alp N Rock, and Ecoalf by ditching down should be an easy next step.
Every Target Shareholder Should Know the RDS Is a Sham—Here's What to Wear Instead
Target and other retailers use the misleading RDS label to try to make customers feel good about buying down products. The RDS is simply a marketing ploy that fails to protect animals.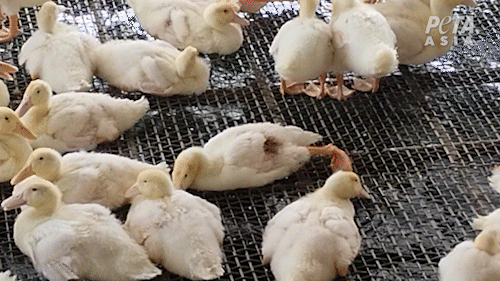 Geese and ducks exploited for down—including those sold under the RDS—are typically electroshocked and hung upside down in slaughterhouses, where their throats are slit and their bodies are dumped into scalding-hot water for defeathering. There's no way to ensure that birds aren't suffering and enduring agonizing deaths when they're used for down.
The severely crowded conditions in which the down industry imprisons birds also make it a vector of disease. The H5N1 bird flu, which can spread to humans and cause serious illness, is causing multiple new problems and has killed over 58 million chickens, turkeys, and other birds in the U.S. since 2022. The current outbreak started at a commercial goose farm.
PETA suggests retailers and consumers choose modern, down-free insulating fabrics—such as PrimaLoft RISE and Bio, Ecodown, and EcoPlume, each made from recycled plastic; sustainably sourced wood-pulp fabrics like Lyocell; organic and sustainably sourced bamboo; and plant-based insulations like FLWRDWN, Flocus (made from kapok), and Vegeto (made from milkweed)—which are warm, cozy, and allergen-free. Unlike down, they don't collect dust and mold and most insulate even when wet. Until it drops all down products, aim for Target's vegan styles, such as PrimaLoft Eco-Insulated Puffer/Quilted Shirt Jackets, Lyocell Cotton Blend Comforter/Duvet and Sham Sets, and EcoPure Comfort Wash Comforter Sets.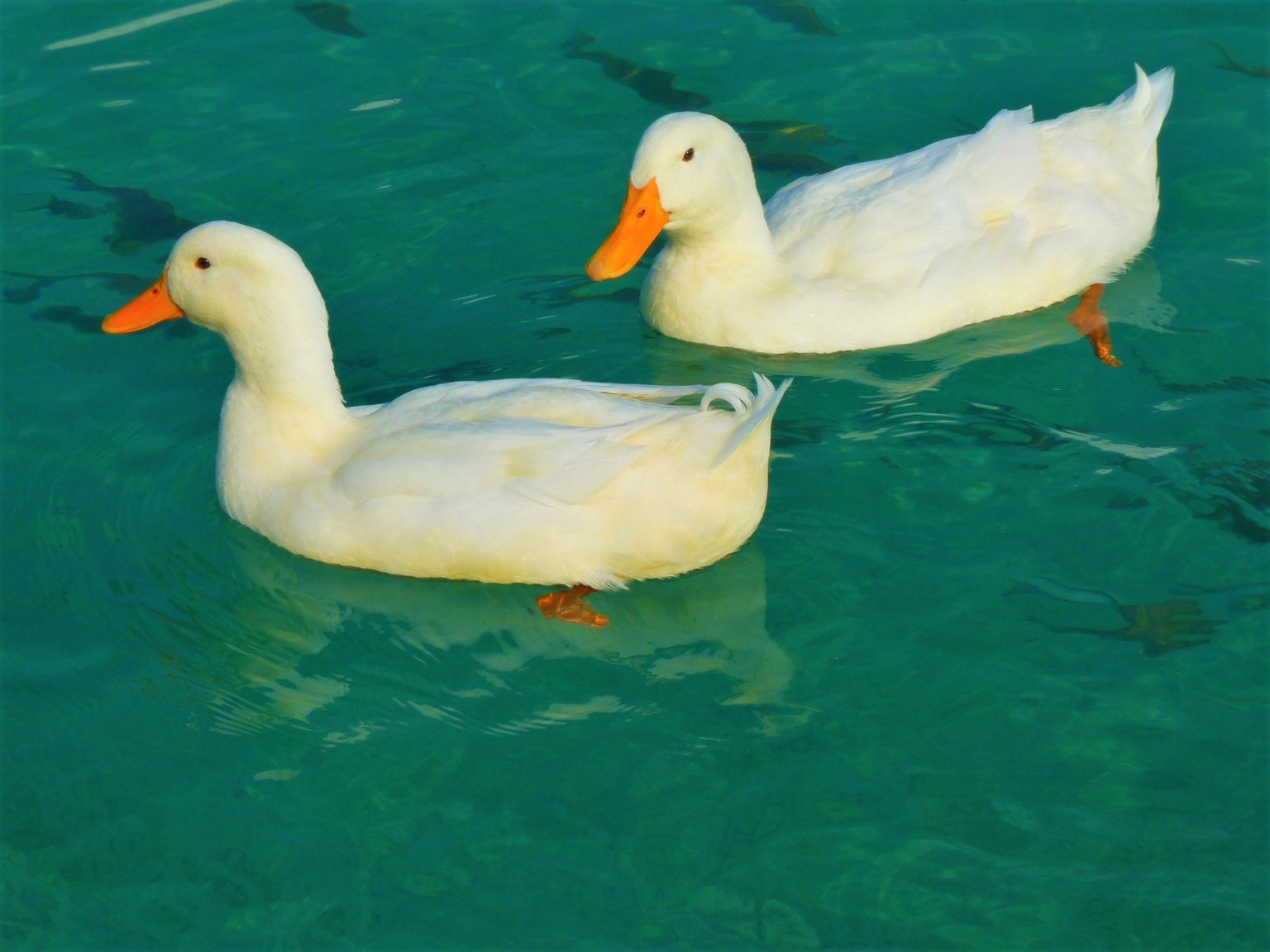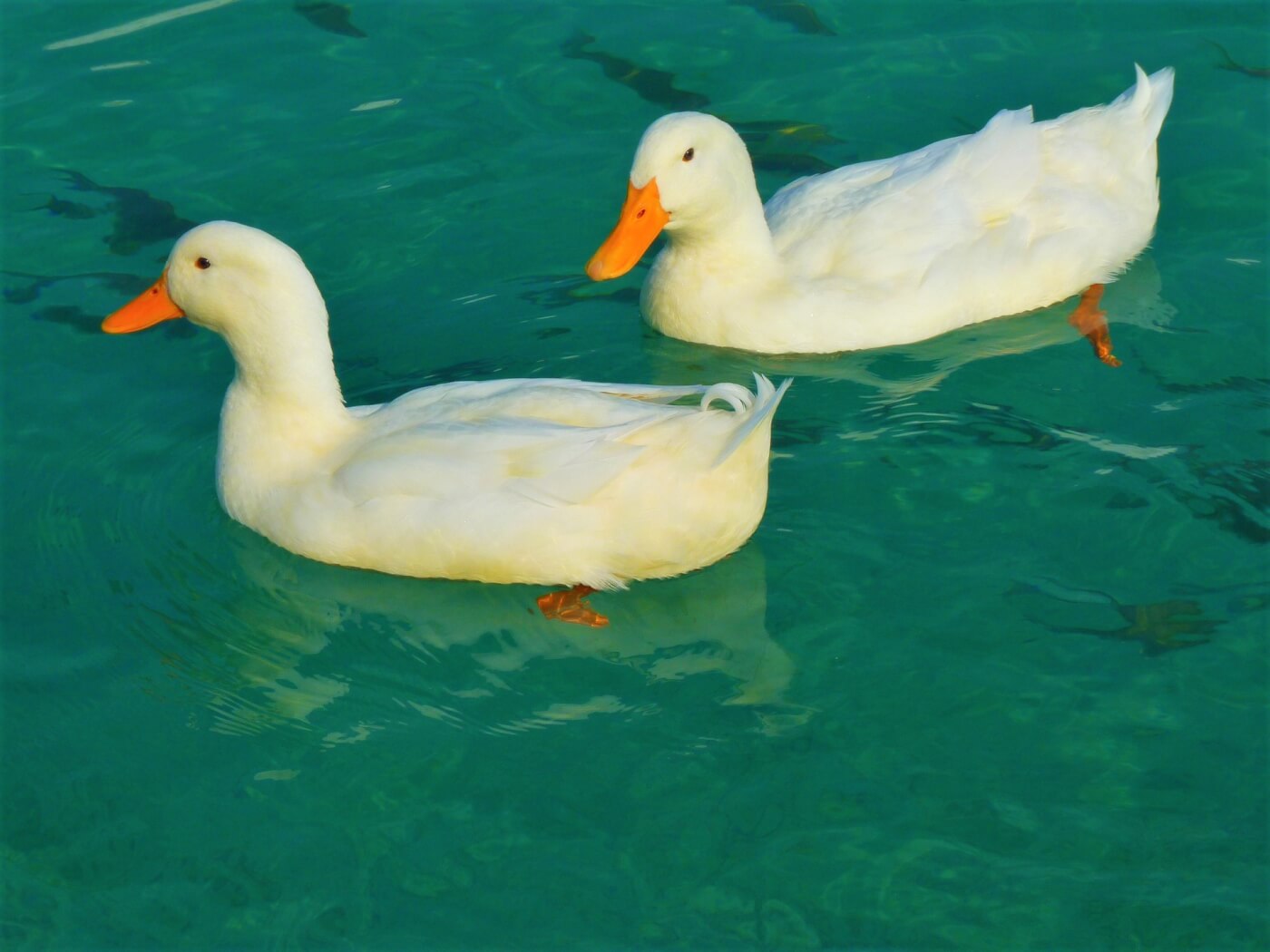 How YOU Can Help Ducks and Geese
Selecting down-free fashions and home goods is one of the easiest ways to help birds. When you shop for a puffy jacket or vest, pillow, or comforter, choose soft and luxurious vegan insulation.
Help animals used for clothing by never buying down products and telling all your shopping destinations that still sell down to stop. Spread the word about this unconscionable cruelty to ducks and geese. Start by telling Target to ditch down: