Can we be stylish and warm in clothes that don't exploit birds for their feathers? Is it possible to get big fashion groups to be done with down? Absolutely, and PETA is celebrating a victory in that vein, thanks to a recent commitment from the French fashion group SMCP! After having banned fur and then exotic skins, the group that owns the famous brands Sandro, Maje, Claudie Pierlot, and Fursac announced to PETA France that it will no longer market items made with down or feathers. This is fantastic news that will help prevent birds from being abused and killed for their feathers.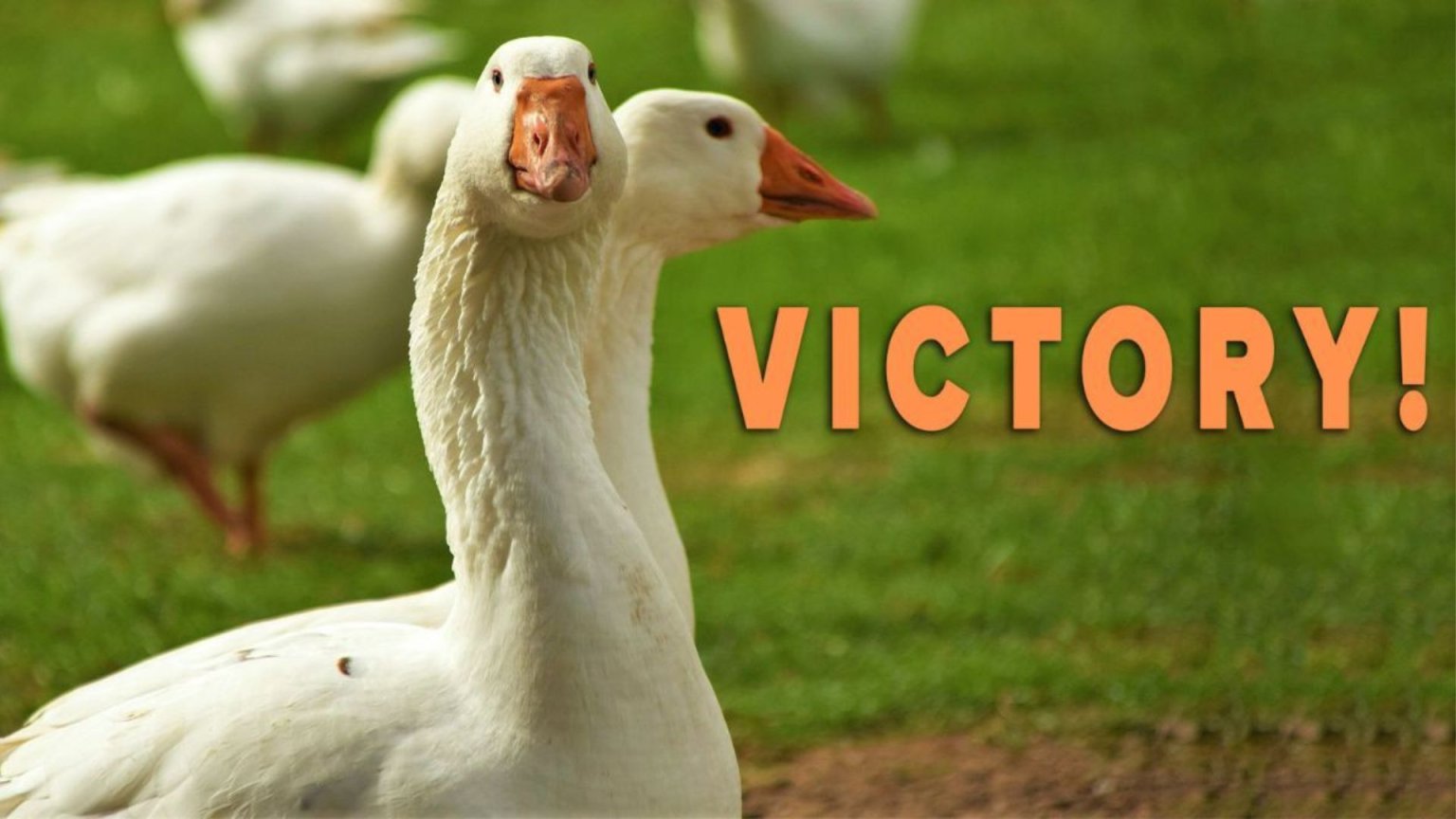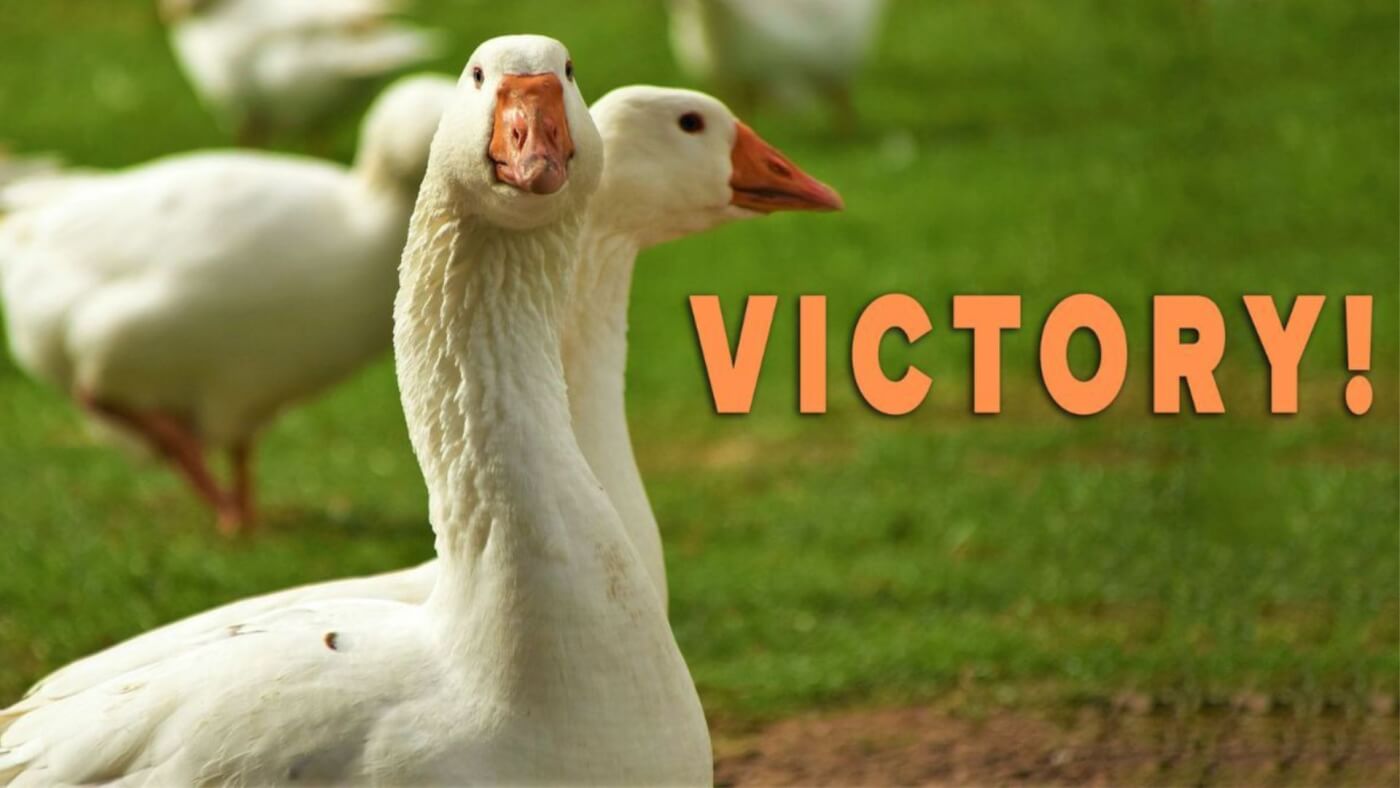 SMCP representatives confirmed in an e-mail to PETA France that their group is committed to removing duck and goose feathers completely across its four brands by the fall–winter 2023 season. They explained that for the past few seasons, they have begun a shift in favor of materials that replace feathers and down in each of their brands.
The Down Industry
PETA has released exposés of the down industry around the world that reveal cruel practices at all stages of production, including by "responsible" suppliers. In an investigation into down farms in China (where 80% of the world's down and feathers come from), workers stood on the delicate wings and necks of geese in order to keep them from struggling while they tore out handfuls of feathers. The birds were left raw and bloodied.
A 2022 PETA Asia investigation into goose farms certified by the "Responsible Down Standard" (RDS), a certification program for down suppliers in Russia, which exports down to countries around the world, found that geese were decapitated with a blunt axe while fully conscious.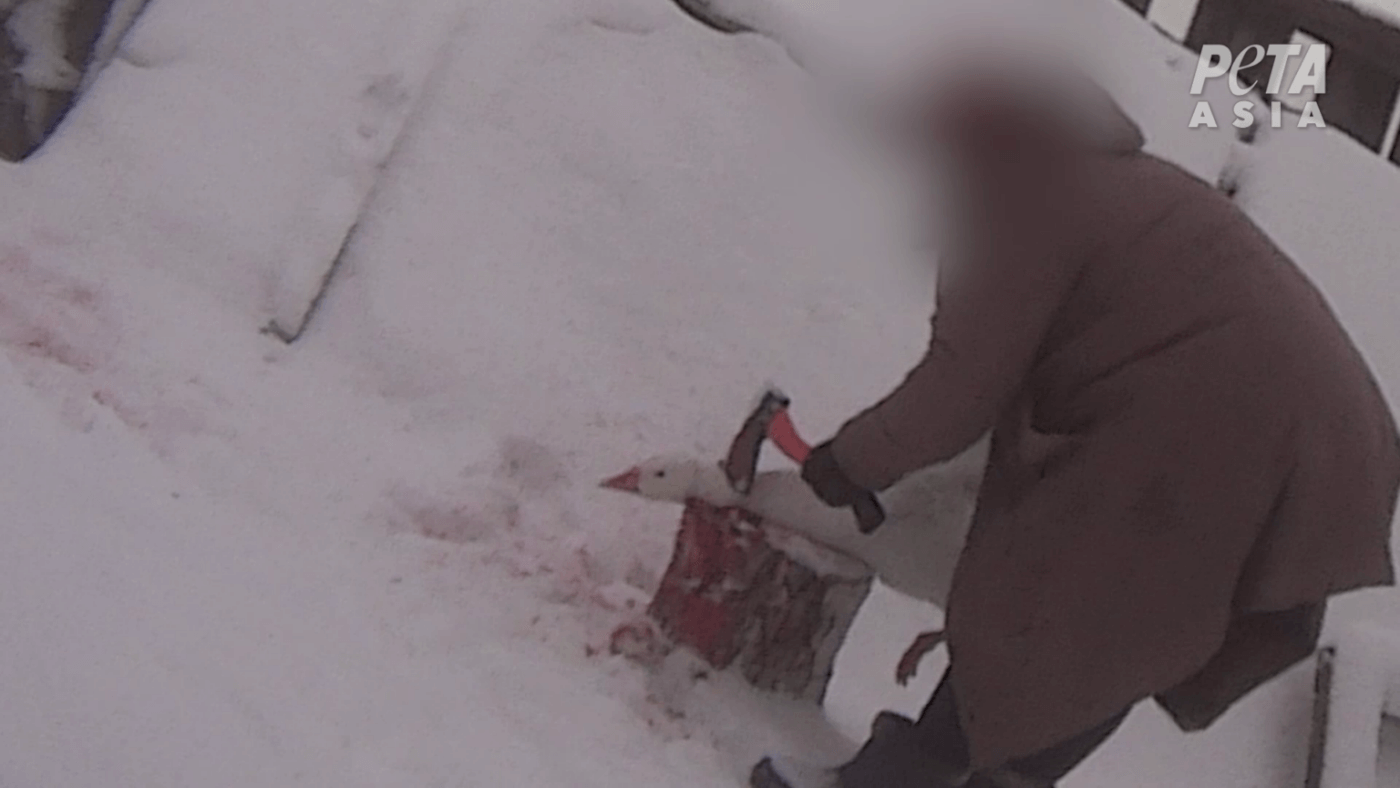 International certifications, such as the "Non Live-Plucked Products Guarantee" and the RDS, exist to make consumers more inclined to buy vile products, but they don't prevent animal abuse.
Let Birds Keep Their Feathers
Items made with feathers and down from birds who were plucked alive or after a violent death are exported around the world to be sold to customers who are unaware of the cruelty associated with these materials. As exposés released by PETA show, the purchase of items that contain down, even if it's purported to be "responsibly produced," directly endorses animal abuse.
SMCP's choice to stop selling products made with feathers is excellent news for birds who won't be forced to endure live plucking or slaughter in abominable conditions after a lifetime of suffering.
PETA welcomes SMCP's compassionate decision and calls on other companies to follow its example, as the production of feathers and down is just as cruel as that of fur, which has already been largely abandoned by the fashion world.
Take Action for Geese and Ducks
Feathers are stolen from sentient beings, and their use in fashion is unnecessary, cruel, and unethical. If you're considering buying bedding, pillows, a down jacket, or a down sleeping bag, remember the birds who need their own feathers and opt for vegan products instead.
Take action by calling on activewear brand lululemon, which continues to hide behind the deceptive RDS certification, to stop selling down: