A recent study confirms what PETA's been saying all along: experiments on mice and rats are cruel and unreliable.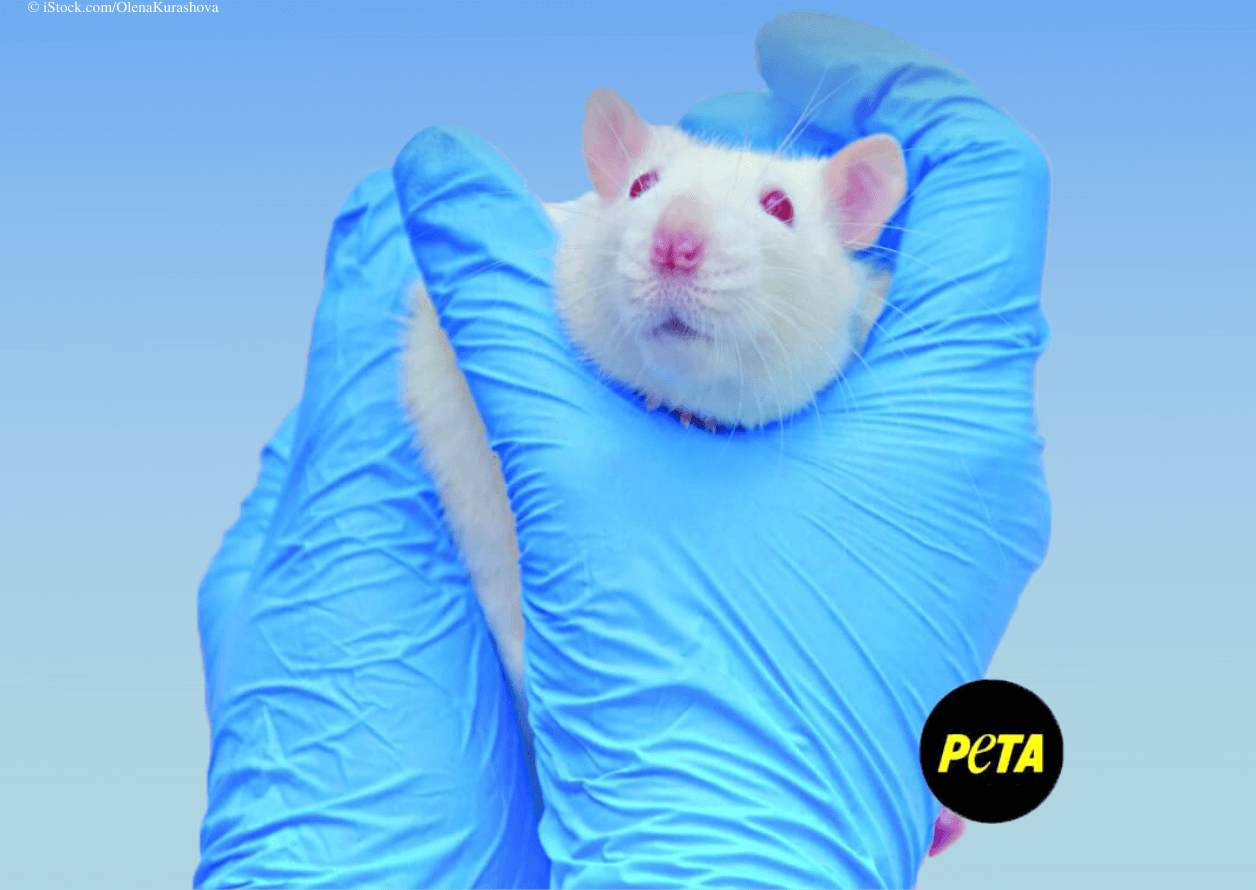 More than 110 million mice and rats are killed in U.S. laboratories every year. Experimenters slowly poison these animals to death in toxicity tests, electroshock them in pain studies, force them to swim for their lives in "psychological tests," and commit other horrific acts. The results of these tests are wildly unreliable—and not just because human biology and physiology are entirely different from those of mice and rats. According to the study by researchers at the University of Guelph in Canada—which builds on several previous studies—one of the many reasons why these experiments are ineffective is because even the way the animals are housed is cruel.
The researchers analyzed 200 experiments on rats and mice relating to cancer, heart disease, strokes, anxiety, and depression. They found that in many cases, experimenters subjected animals to extremely stress-inducing conditions—which they say may have significantly compromised the results.
In the U.S., mice and rats are exempt from even the meager protections of the federal Animal Welfare Act. Laboratories typically house them in small, barren cages that are pitiful substitutes for the natural environments of these animals. The team found that in these conditions, the animals are "CRAMPED: cold, rotund, abnormal, male-biased, poorly surviving, enclosed and distressed."
These characteristics create extreme physiological stress that could make them even less reliable as human "models" (even though, as PETA points out, they aren't "models " to begin with—they're sentient individuals with complex emotions and distinct personalities, and they don't belong to humans to abuse).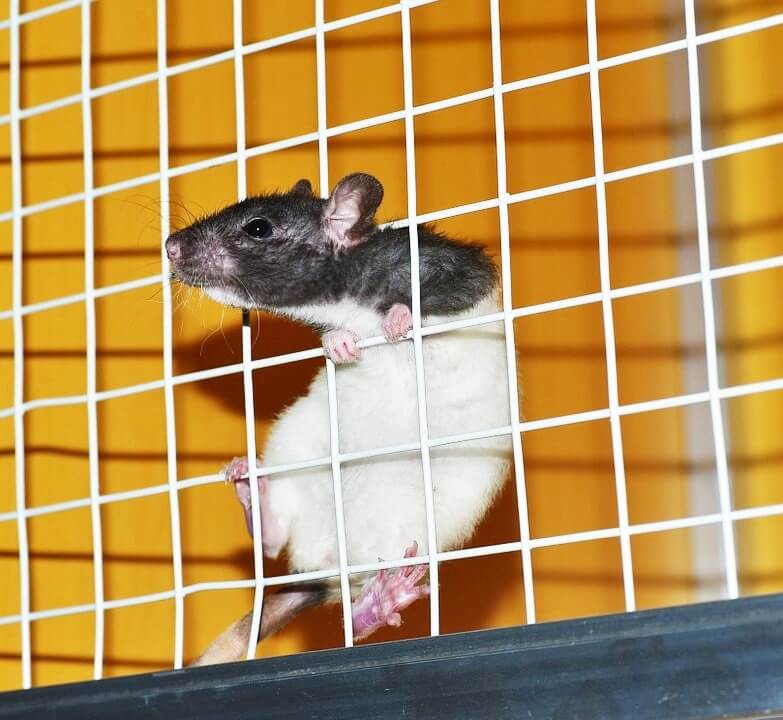 The study found that animals who were housed in standard (horrible) cages developed more severe disease and experienced higher death rates compared with animals housed in "enriched" (in other words, less horrible) cages that had more space and offered them the opportunity to be with other mice, something to engage with, and warmth.
Mice and rats are social, inquisitive animals whose happiness and survival depend on important bonds with others of their species. Experimenters are likely the only ones who are surprised that denying them enrichment and opportunities for socializing will severely affect their health.
"What this study adds is the strongest evidence that is available to date that failure to respect essential aspects of animals' behavior [and] welfare interferes with research results in a way that is negative for the research," states Anna Olsson, a researcher specializing in laboratory animal science at the University of Porto in Portugal.
Research has shown that tests on other animals are ineffective. Ninety-five percent of all new drugs that are shown to be safe and effective in animal tests fail in human trials. Eighty-nine percent of preclinical studies, most of which involve animals, can't be reproduced—which is regarded as a fundamental step used to confirm the validity of scientific results. So why are experimenters still using these archaic methods?
Rats and Mice Don't Belong in ANY Lab Cage —Let's End Experiments on Animals
There is never any excuse for tormenting animals in laboratories, and experts have repeatedly shown that tests on animals are unreliable and waste valuable time, money, and other resources that could instead go toward the use of effective, human-relevant research methods that offer real hope of developing treatments and cures for humans.
Help PETA replace barbaric experiments on animals with modern, cruelty-free research by supporting our Research Modernization Deal: