Update: April 15, 2021
In a groundbreaking PETA victory, horrific drowning and electroshock tests on countless animals will no longer be conducted in Taiwan by companies wanting to make anti-fatigue marketing claims that consuming their food or beverage products may help consumers be less tired after exercising.
After receiving PETA's detailed scientific critique and more than 73,000 e-mails from PETA supporters during a public comment period for the agency's draft anti-fatigue health claim regulation, the Taiwan Food and Drug Administration (TFDA) has finalized the regulation and removed animal testing as an option for companies to pursue. Now, only safe and effective human tests are required and allowed.
We need your help now to push for an end to animal testing for a different TFDA draft regulation—this one concerning joint-protection health claims for marketing foods and beverages to consumers. The agency has proposed allowing gruesome, misleading experiments that would chemically or surgically induce painful arthritis in sensitive rats before they're killed and dissected. Pain relief would be intentionally withheld so as not to interfere with the results. Please let the TFDA know that this proposed draft regulation must be changed in its final version to prohibit data from experiments on animals.
---
Following years of pressure from PETA, the Taiwan Food and Drug Administration (TFDA) has announced a groundbreaking decision to delete all animal tests—including drowning mice and rats and making them run to exhaustion on an electrified treadmill—from its draft regulation for marketing foods and beverages using dubious anti-fatigue health claims.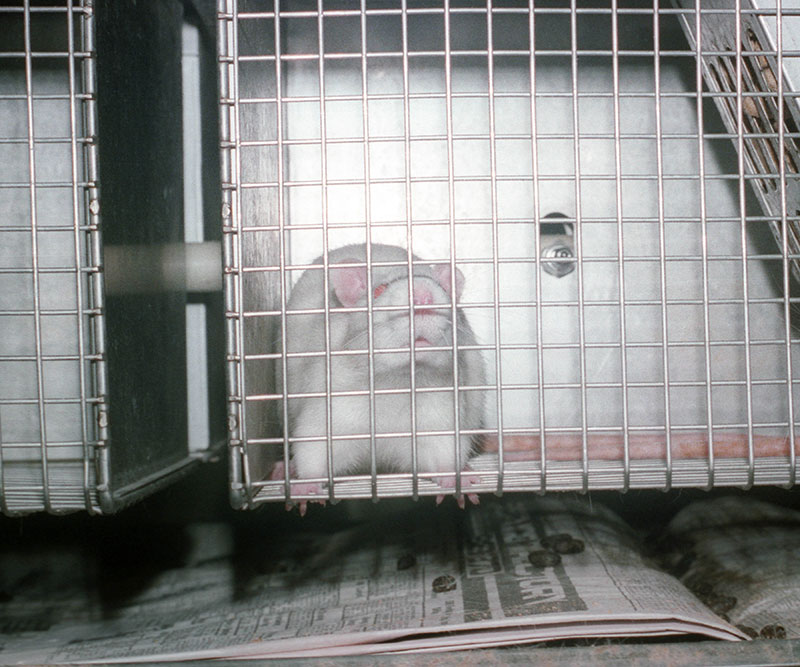 Prior to the TFDA's announcement of its decision to remove the animal tests from its draft regulation, the agency had endorsed these horrific experiments, which are irrelevant to human health, and PETA sent the TFDA a detailed scientific critique of these tests at the agency's request.
If the final draft regulation is approved as is, only safe and effective human tests would be required and allowed for companies that want to make anti-fatigue health claims for marketing food and beverage products.
Permanently removing animal testing from the draft regulation would save countless animals' lives.
During the notorious forced swim test, experimenters fed mice or rats large quantities of the test foods and then starved them for up to 24 hours. Afterward, experimenters dropped them into beakers filled with water and observed how long they struggled before they drowned or remained underwater for eight consecutive seconds. If the animals learned to float and conserve energy, experimenters would stir the water to force them to struggle. To speed up the drowning process, experimenters tied lead wires to animals in order to make it harder for them to swim.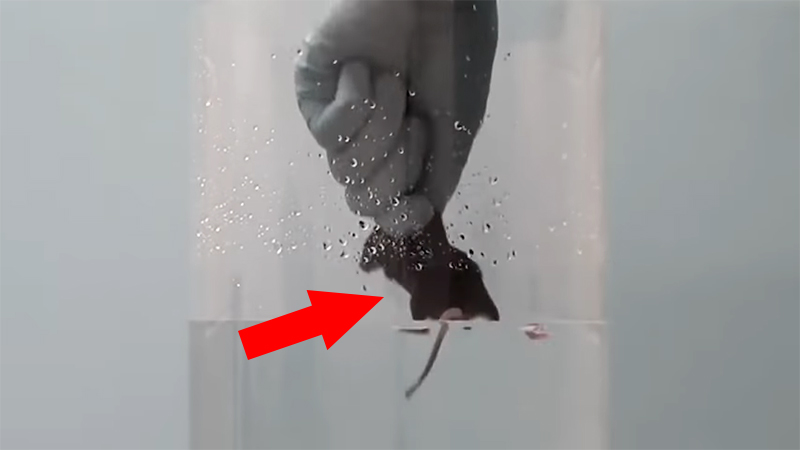 During the treadmill-running test, experimenters also fed rats large quantities of the test foods and then put the animals on treadmills equipped with electrified plates. Experimenters forced them to run at increasing speeds and on steepening inclines and observed how long it took for them to choose repeated electrocution over continuing to run. At the trials' end, experimenters killed and dissected them.
Not only is animal experimentation cruel, it's also a colossal failure. Specifically, 90% of animal tests fail to lead to treatments for humans and more than 95% of new pharmaceutical drugs that test safe and effective in animals fail in human clinical trials.
Rats, a preferred target of experimenters worldwide, are highly intelligent. They are natural students who excel at learning and understanding concepts and are at least as capable of thinking about problems and figuring them out as dogs. They have excellent memories, and once they learn a navigation route, they never forget it.