What's better than T-shirt time? "No T-shirt" time! And that's exactly what the throng of Jersey Shore fans got outside MTV's Times Square studios when Mike "The Situation" Sorrentino revealed his new PETA ad encouraging everyone to spay and neuter their animals.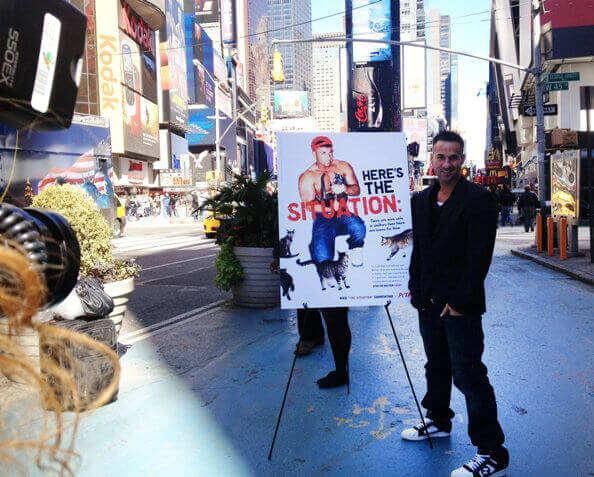 Fans who couldn't make the unveiling still got to see Sitch's sweet tweet that revealed his ad and gave some love to PETA. And he wasn't the only one turning Twitter into an animal love-fest this week. Check out what these other celebs were doing to help with PETA campaigns: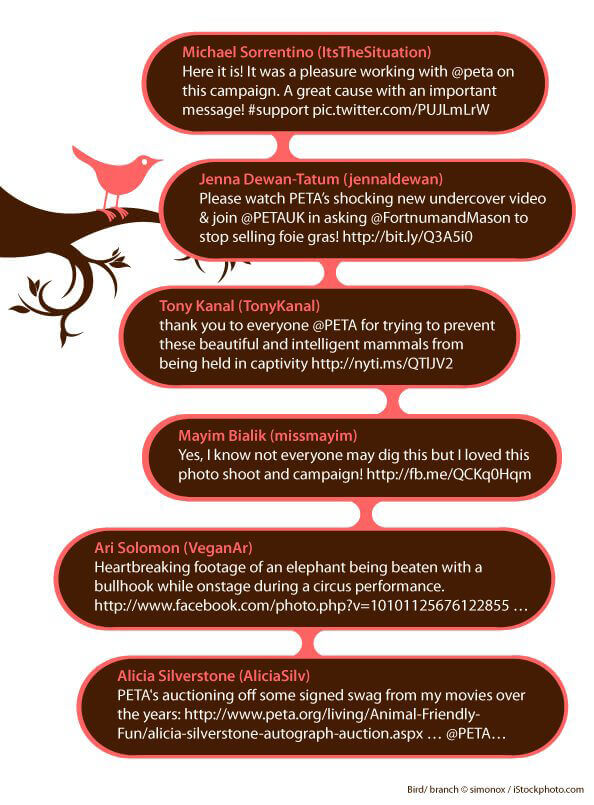 Morrissey sings about how "Meat Is Murder," so, of course, he doesn't want any dead bodies around him when he's performing. For his appearance on The Colbert Report, Morrissey insisted that the entire building be meat-free for the day. And when, in true Colbert fashion, Stephen tried to rib Moz about his morals, the PETA pal had some zingers of his own ready. "Animals are nicer than humans," he deadpanned. "If you stick your grandmother in an oven, she will probably be tasty. But is that any reason to eat your grandmother?"
James Cameron might be about to make a titanic impact on the way the world eats. The director and newly minted vegan is challenging environmentalists to adopt a plant-based diet to save the planet. During a recent speech, he told the audience, "I want to challenge everybody here: If you're an environmentalist, I say, my challenge is, you can't be an environmentalist, you can't be an ocean steward, without truly walking the walk, and you can't walk the walk in the world of the future, the world ahead of us, the world of our children, not eating a plant-based diet."
And vegan Emily Deschanel is speaking up once again. Her show, Bones, dedicated another episode to animal rights, this time, to the cruelty of keeping exotic animals as "pets."
To keep up with what your favorite stars are doing for animals, follow @PETA on Twitter.