There isn't a chick alive who doesn't love Ryan Gosling, from the ones he woos in theaters (guilty) to the ones he helps on factory farms. He was spotted saving the latter recently by eating vegan at Los Angeles' Flore Vegan Cuisine.
Since animals aren't normally allowed to go to concert venues, Jay Sean invited them into his living room. The rapper performed an online Stageit show from his home and donated all the proceeds to PETA's "Angels for Animals" program, which provides neglected, chained dogs with doghouses, toys, and lightweight tie-outs.
On a slightly larger screen, Bones is set to air another animal rights–themed show. Vegan star Emily Deschanel says she loves hearing from fans that the Bones episode on chicken farming made them stop eating chickens, and now the Fox thriller is tackling the exotic-animal smuggling trade.
Fran Drescher is hopping on the vegan train as well, telling RadarOnline about some of her delicious recipes: "Lately, I have been eating vegan and gluten-free, so I have been making delicious kale soup and gluten-free pasta with sautéed arugula, garlic, olive oil and pesto. I also like my recipe for white bean hummus, as well as a good simple field and micro green salad with my special house dressing of olive oil, lemon, Dijon mustard and salt and pepper. I like to add raw veggies to it, like peas, corn, carrots, and zucchini."
James Cameron is growing vegan. The director just purchased 2,500 acres of rural land in New Zealand, and part of his property includes a former dairy farm. The government is requiring Cameron to continue to farm on part of the land, and the director, who grabbed a PETA Proggy Award for Avatar, said that since he and his family are striving for a more plant-based diet, they will likely grow crops.
Cameron is no stranger to awards, and neither is our friend Kate del Castillo, who snapped up several of Telemundo's nominations for its inaugural Premios Tu Mundo Awards.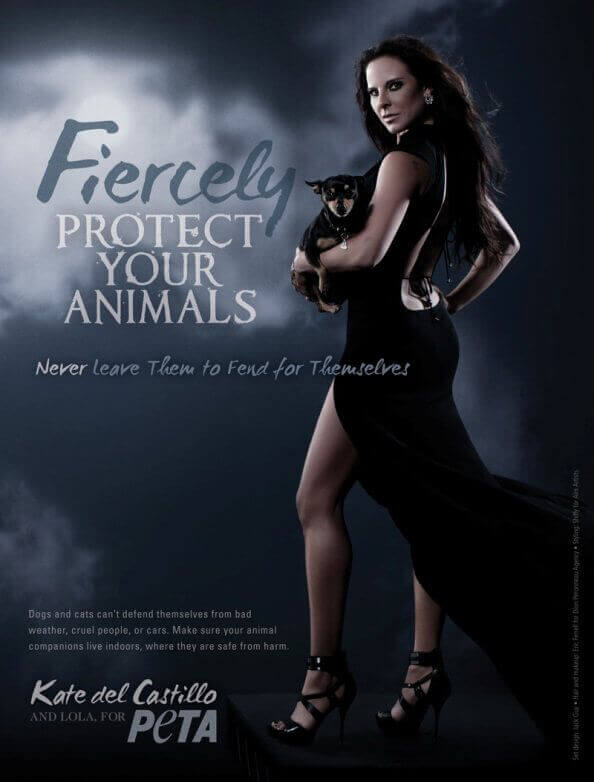 Set design: Jack Guy|Hair and makeup: Eric Ferrell for Dion Peronneau Agency|Styling: Shiffy for Aim Artists
Other celebs were busy representing animals in the Twitterverse this week: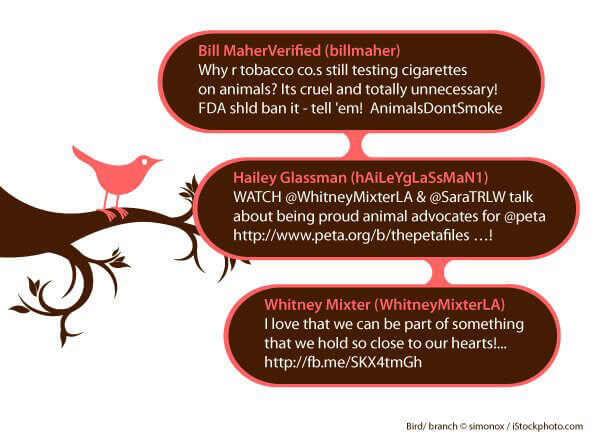 To keep up with what all your favorite stars are doing for animals, follow @PETA on Twitter.