True love—or amor verdadero—was on full display in Cancún at PETA's Valentine's Day spay-a-thon, where 217 dogs were spayed or neutered for free in just two days! PETA Latino sponsored the event on February 14 and 15 in honor of actor Kate del Castillo's work to combat companion animal overpopulation.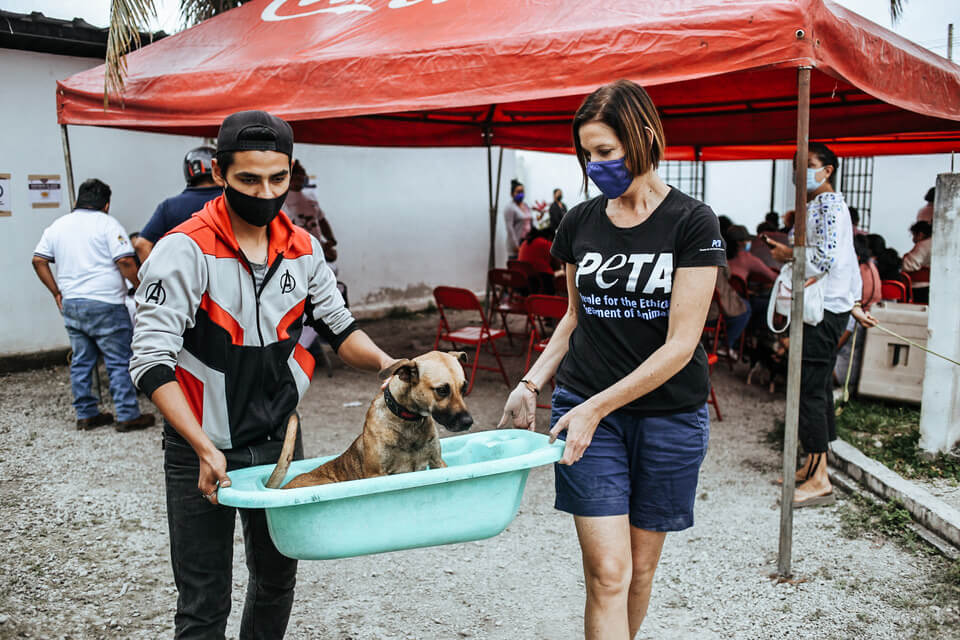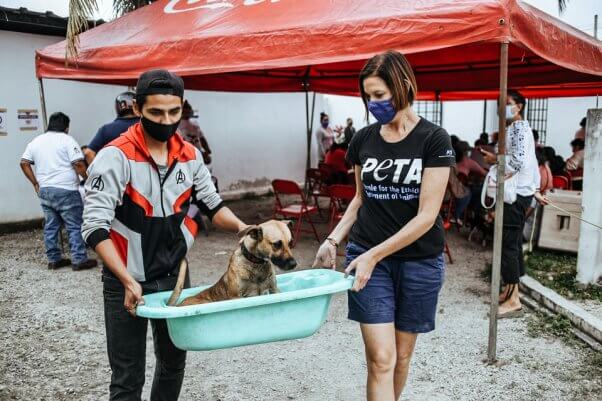 Giving animals the "snip" may not sound very romantic, but it's among the most loving things we can do for dogs and cats, who face a deadly overpopulation crisis in Mexico. Sterilizing just one animal prevents countless others from being born only to end up on the mean streets, where they live short lives dodging traffic, searching for scraps of food, and suffering from diseases—or they may find themselves in severely crowded shelters, waiting for a home that may never come. The need for spay/neuter services in Mexico is enormous. This is our third clinic there since August 2021, and it surely won't be the last.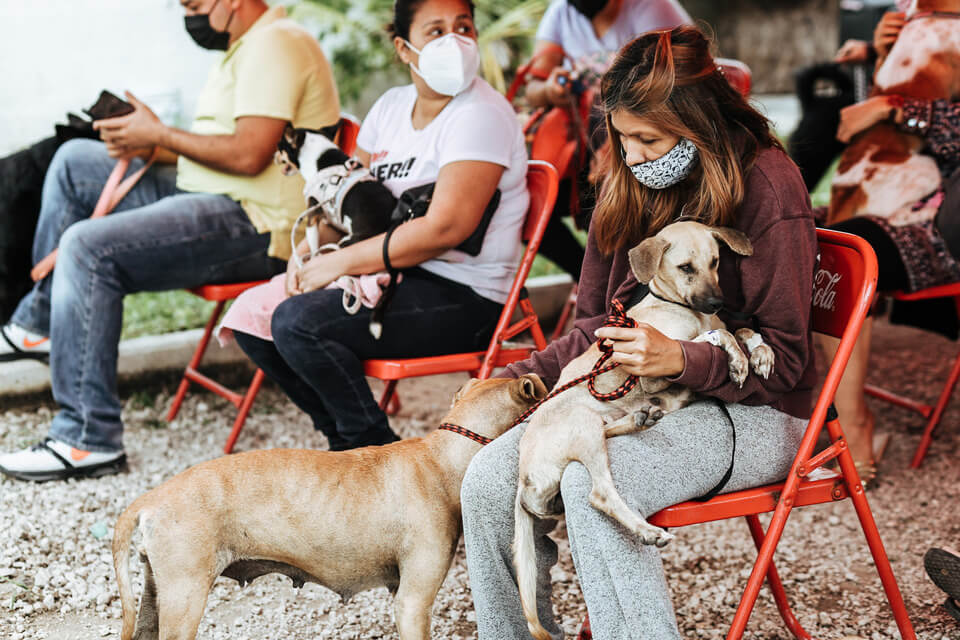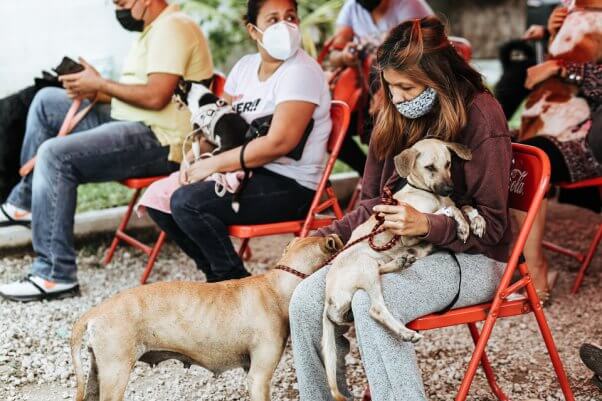 These simple surgeries save lives, but just as in the U.S., they can be unavailable or unaffordable to those in lower-income regions. That's why PETA's mobile clinics travel to impoverished areas near the Sam Simon Center—our headquarters in Norfolk, Virginia—to perform life-changing spay/neuter surgeries.
It's no wonder guardians are eager to have their dogs spayed and neutered, as it not only prevents litters of puppies from adding to the overpopulation crisis but also prevents or greatly reduces the risk of many life-threatening conditions—including ovarian, uterine, mammary, prostate, and testicular cancers.
One of the dogs spayed at this special event was Chickis—a sweet dachshund who had previously been abandoned on the roof of a house with her mate while heavily pregnant. The two dogs were there for 15 days before being rescued by a kind resident. They were each spayed or neutered, and the parents and their newborn puppies are now up for adoption.
Another dog helped by PETA Latino's clinic this week was Beba. She was found on the street by a young boy who took her home to his parents. She was underweight, appeared to have had litters of puppies before, and was suffering from an irritating skin condition. The family decided to adopt her, and she was spayed at the clinic on Valentine's Day!
During the event, PETA Latino also handed out Spanish-language vegan starter kits and copies of A Dog's Life comic book for children, which tells the story of how three kind kids save a dog from a lonely life on a chain, to inspire children to show compassion to animals, just as Beba's young rescuer did.
Want to help power PETA's life-changing work for animals in Mexico and around the world?
Please consider making a generous gift to PETA's Global Compassion Fund today.