After nearly 15 years, singer Morrissey is returning to Canada. And he's bringing animal rights activists along with him.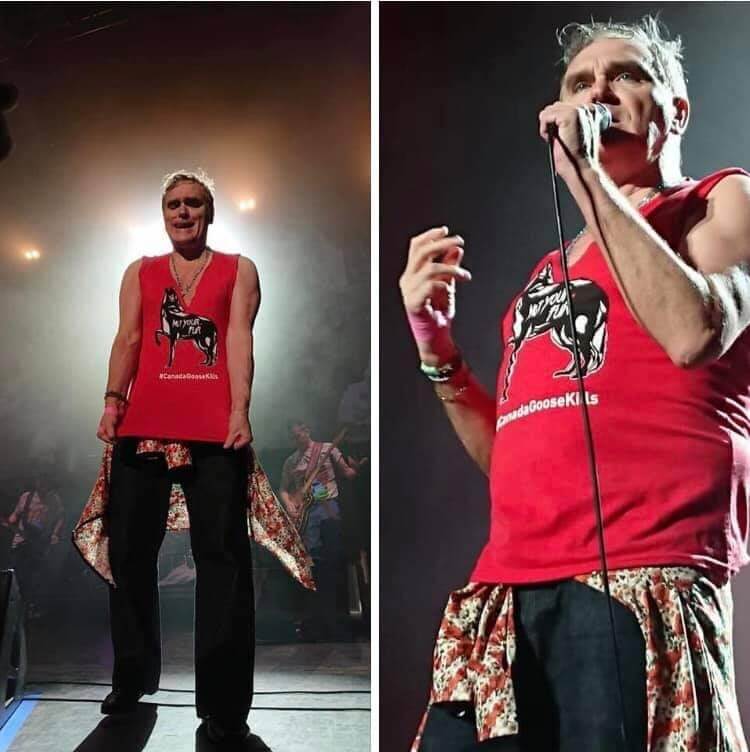 © Paul Rhodes
PETA is thrilled to join the British rock star on his spring tour, where we're taking our #CanadaGooseKills campaign on the road to inform fans about the way coyotes and geese are abused and killed for the company's coats. Fans will be able to visit PETA's table during the show, along with representatives from other animal-protection organizations. We'll feature a letter signed by Morrissey to Canada Goose CEO Dani Reiss urging him to make the company's coats animal-free. Concertgoers will also have the chance to join the singer's call to action by signing an on-site petition asking Reiss to stop exploiting and killing coyotes and geese and to use animal-free materials instead.
"As I tour Canada this spring, I'm writing to urge Canada Goose to act more like its namesake (e.g., smart, brave, and willing to fly off in a new direction) by making the bold ethical choice to remove coyote fur and down feathers from its parkas."

—Morrissey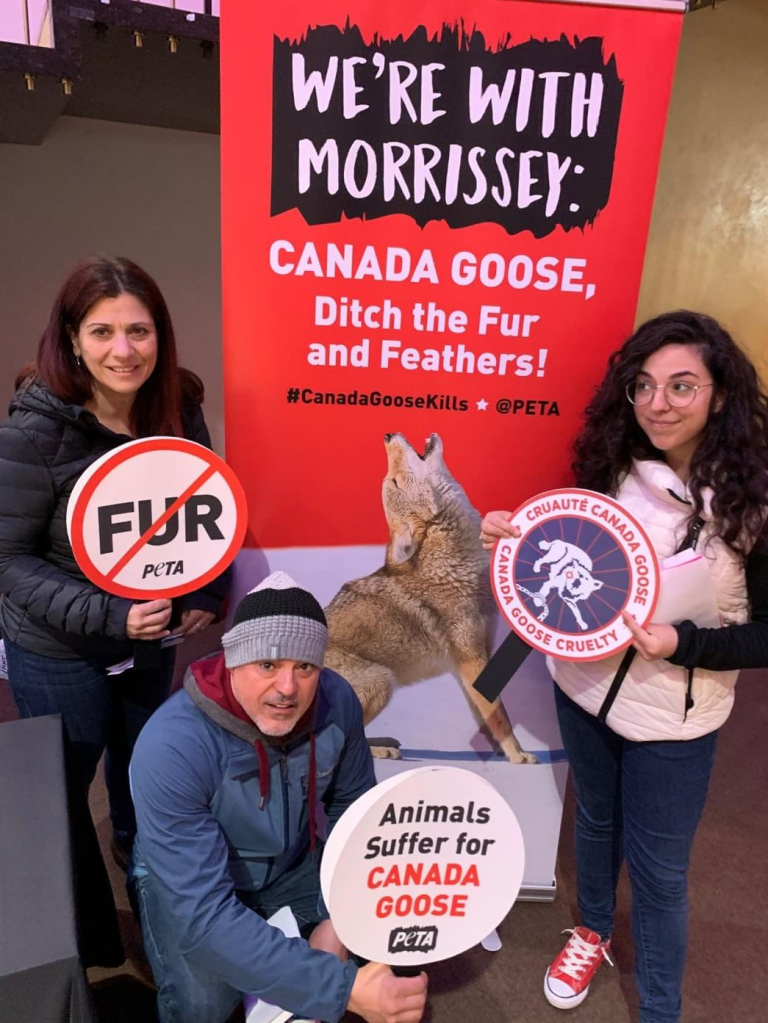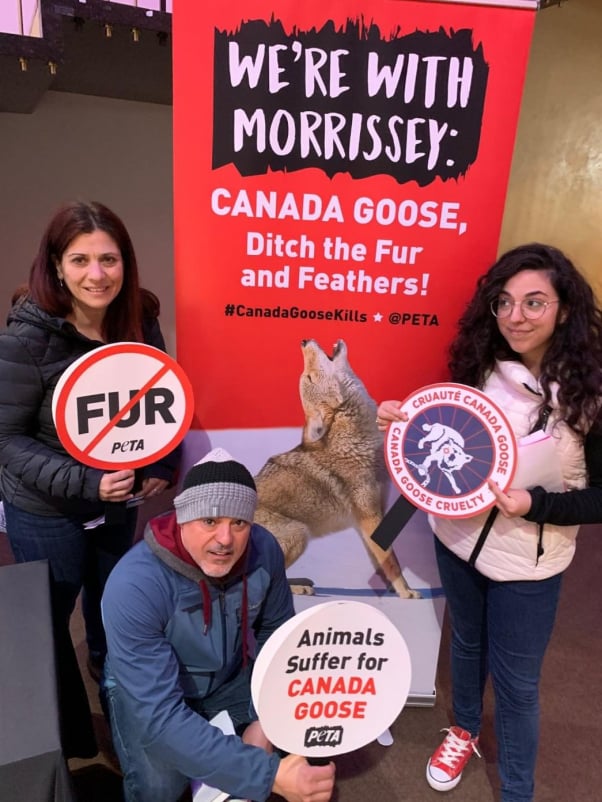 The singer has often used his tours as a platform to promote animal rights. In 2013, he asked that no "flesh as food" be served at his show at Los Angeles' STAPLES Center and even got the arena to shut down its McDonald's for the show. When he displayed video footage from factory farms and slaughterhouses during a 2015 performance in Salt Lake City, several people actually fainted and had to be carried out by EMTs. (But don't worry—they made sure to grab a vegan starter kit on their way out!)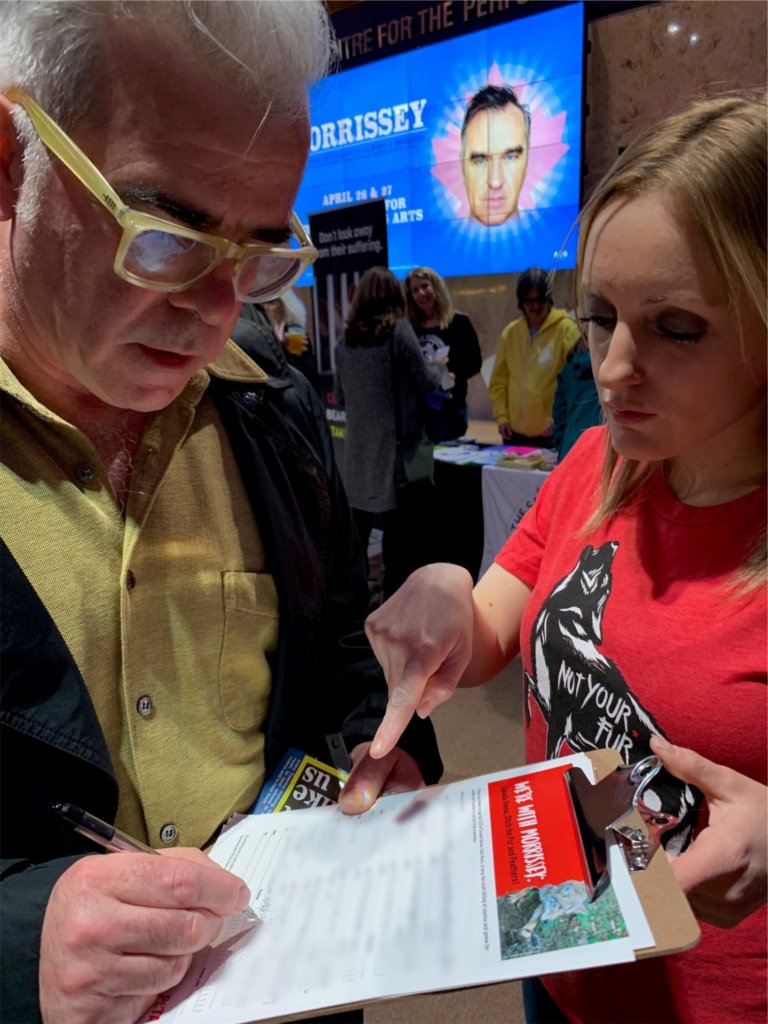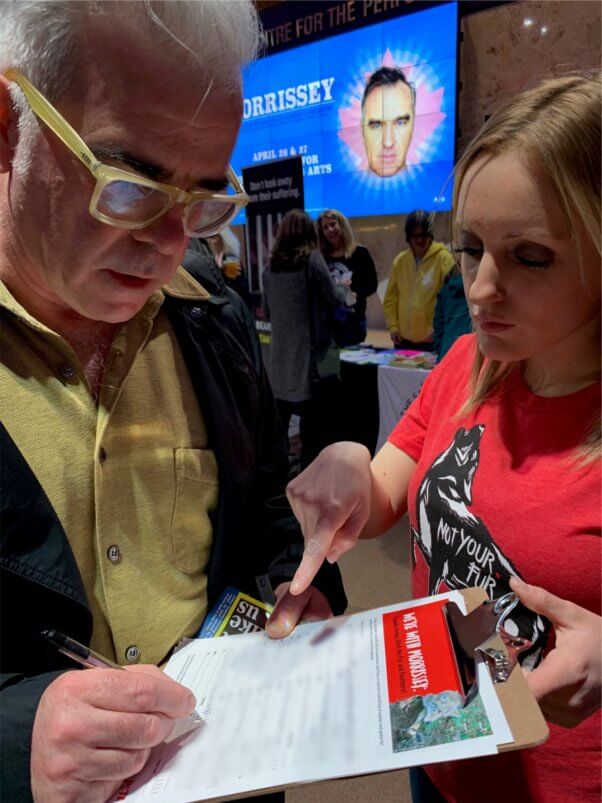 Morrissey last performed in Canada in 2000 and announced his boycott of the country six years later, vowing that he wouldn't tour there until it banned the "savage and Neanderthal annual Baby Seal Kill." This obscene slaughter, in which commercial sealers descend on Canadian ice floes to massacre tens of thousands of baby harp seals, still occurs annually. The music legend recently decided that he could do more for animals by retuning to Canada and raising money for animal-protection organizations.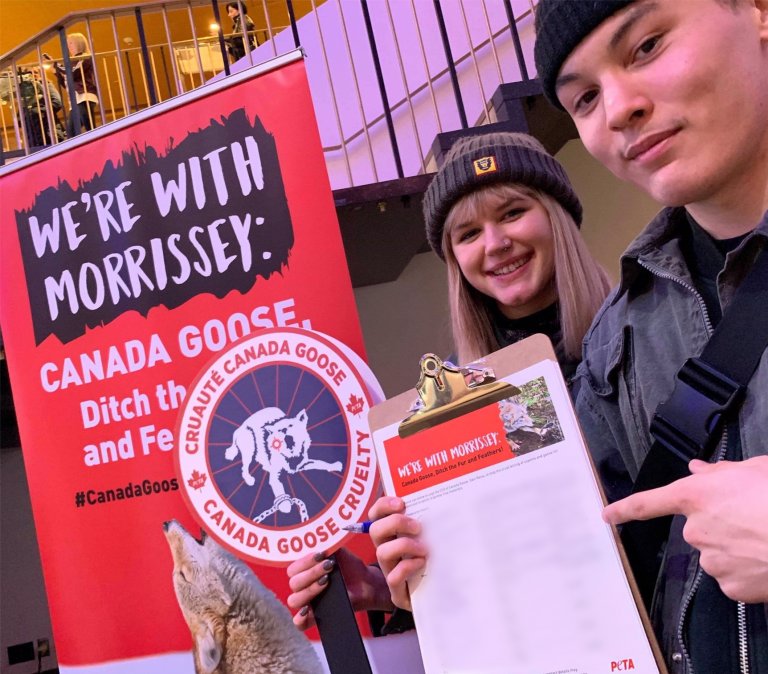 "My voice was drowned out by the merciless swing of spiked axes crushing the heads of babies. On my return to Canada I feel that I can be of more use by making sizeable donations to animal protection groups in each city that I play," Morrissey wrote on his website.