Canada Goose CEO Dani Reiss got a surprise gift from PETA as he celebrated his birthday today: a mobile billboard proclaiming, "CEO Reiss: Happy Birthday? Animals Killed for Canada Goose Have Nothing to Celebrate." It will run in Toronto in a loop around Canada Goose's headquarters and the city's busiest intersection.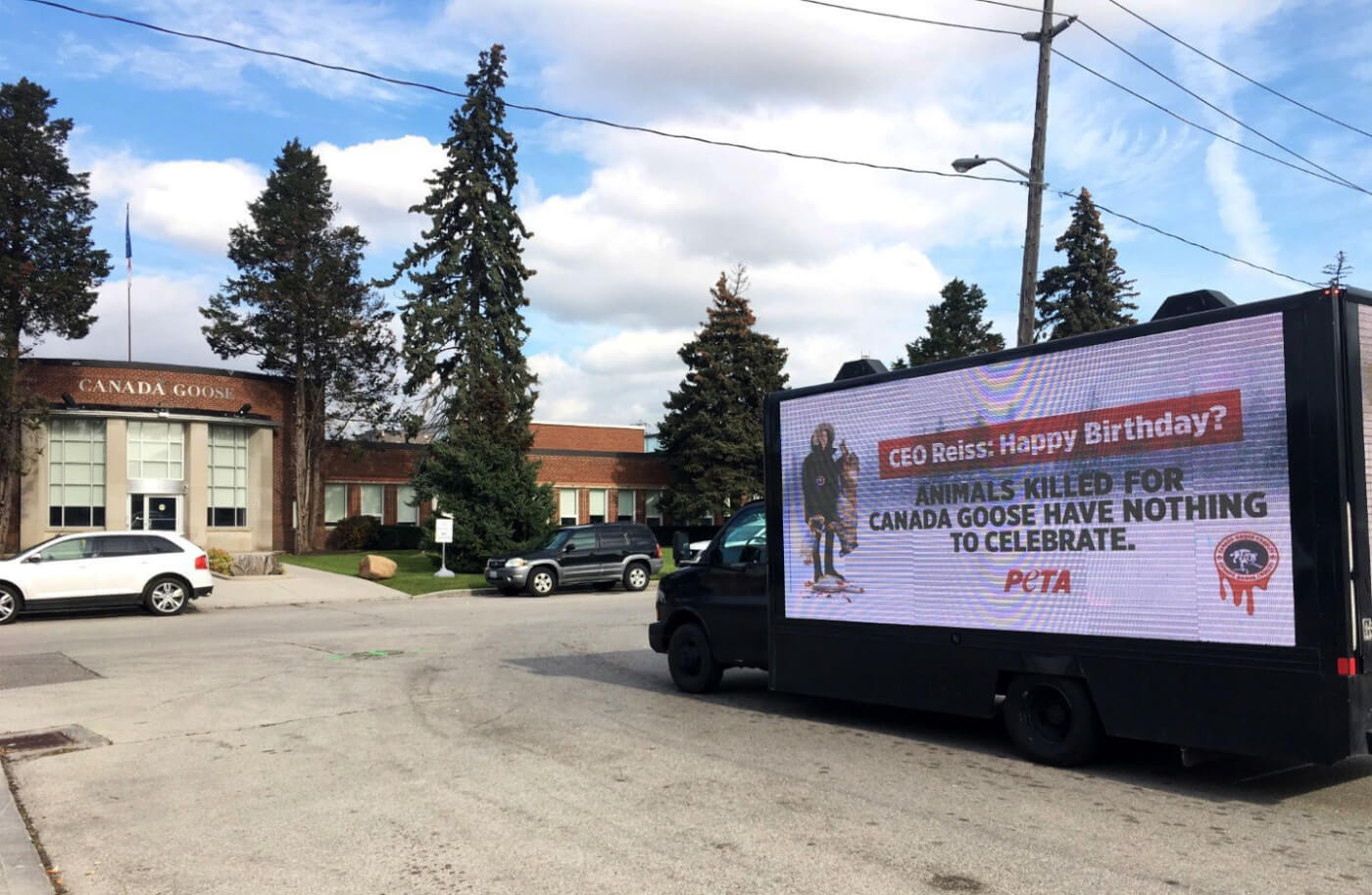 PETA's message to Reiss comes on the heels of a new video exposé, which reveals that workers at a Canada Goose down supplier rounded up terrified geese who piled on top of one another in an attempt to escape, causing suffocation and death. Workers then grabbed and carried birds by their necks and crammed them into cages so small that they couldn't sit up fully or extend their wings, for a journey to the slaughterhouse that lasted more than five hours. In light of the findings, PETA filed a complaint with the U.S. Federal Trade Commission and the Canadian Competition Bureau challenging Canada Goose's claims that its products are "[e]thically sourced" and "humane."
https://www.youtube.com/watch?v=f4FST39BZ-s
Reiss oversees a company that makes jackets from coyotes caught in steel traps, and geese at its featured down supplier are crushed and even suffocated. Many animals abused and killed by Canada Goose never even see their first birthday—it's time to make the company cruelty-free and give animals something to celebrate.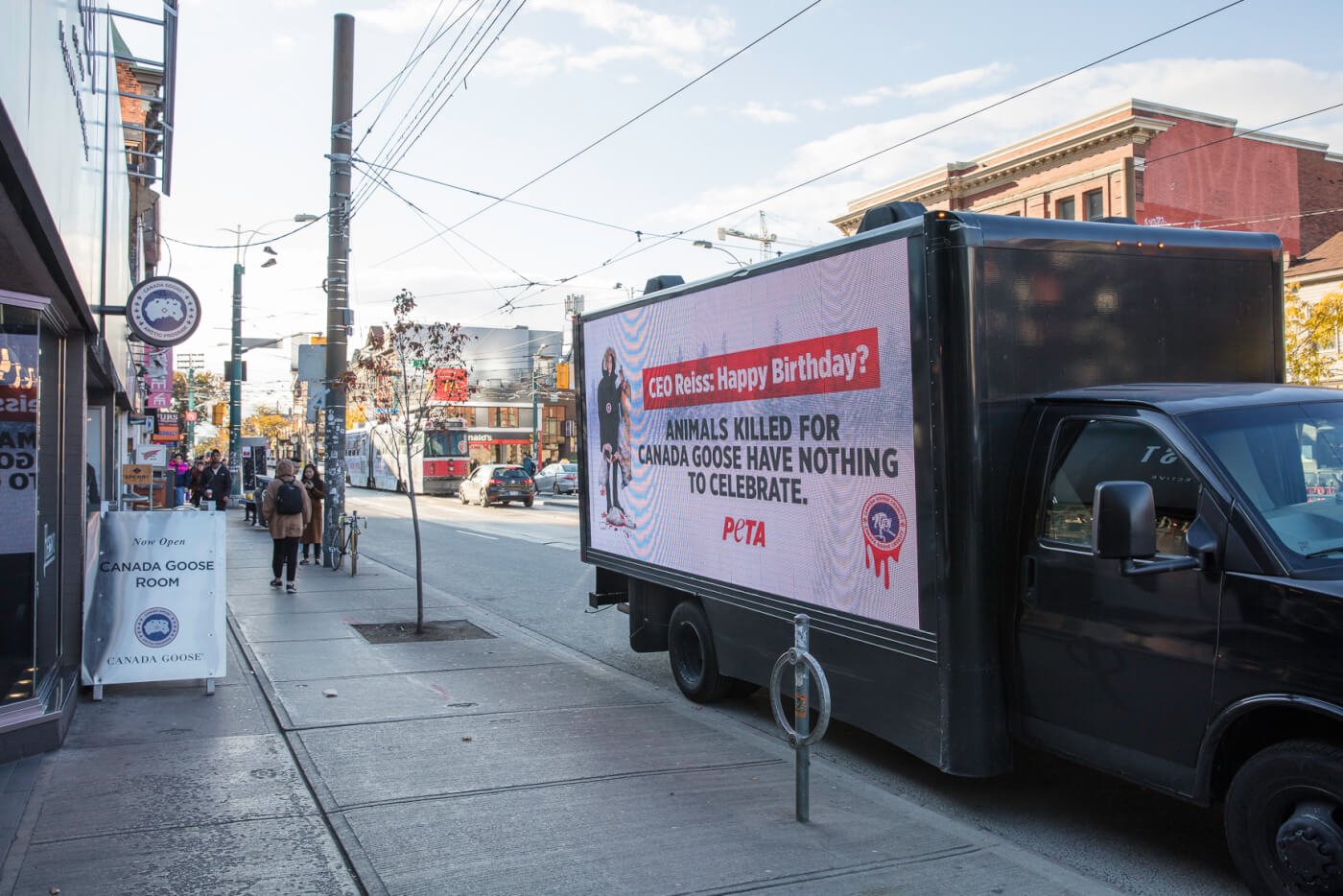 Julius Sandor
In addition to tormenting birds for down, Canada Goose also uses fur from coyotes, who can suffer in traps for days before they're shot or bludgeoned to death. Trapped coyote mothers, desperate to get back to their starving pups, have even been known to attempt to chew off their own limbs to escape.
What You Can Do to Help
You, too, can urge Canada Goose to stop selling down—let the company know that you won't buy any of its products until it does so. With so many humane, warm materials available today—including Plumtech, PrimaLoft, ThermoBall, and Thinsulate—there's no excuse for using down. Click the button below to take action: