"Meat Interrupts Your Sex Life!" That's the message on new PETA billboards going up this summer in Texas, North Carolina, and Georgia—the country's top producers of beef, pork, and poultry, respectively.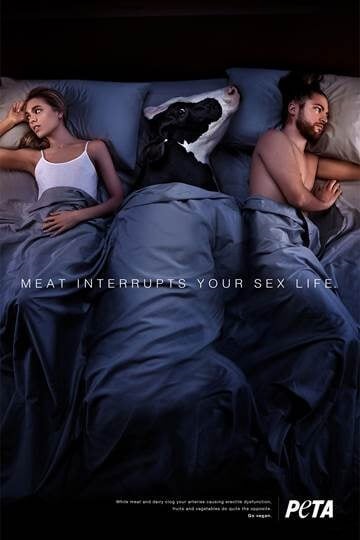 The ads show a cow, a pig, or a chicken lying in bed between a disappointed-looking couple, with the aim of reminding diners that artery-clogging meat and dairy "products" can have a major impact on what happens—or doesn't happen—in the bedroom.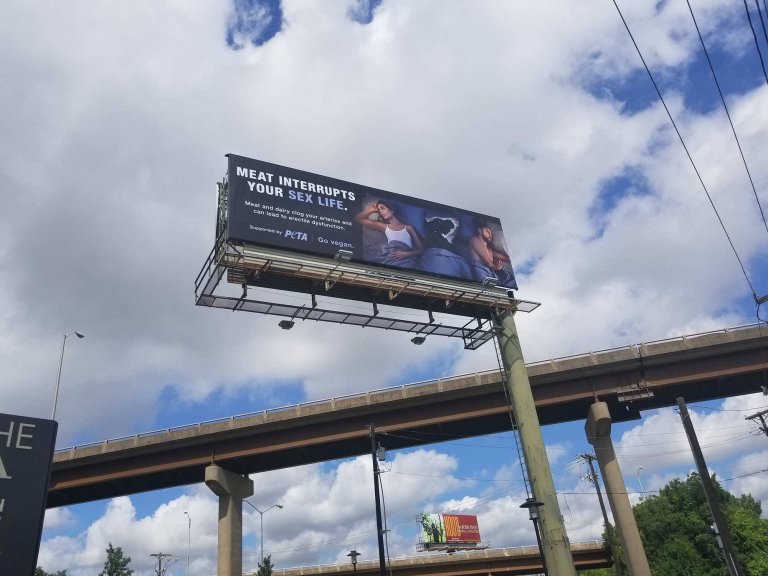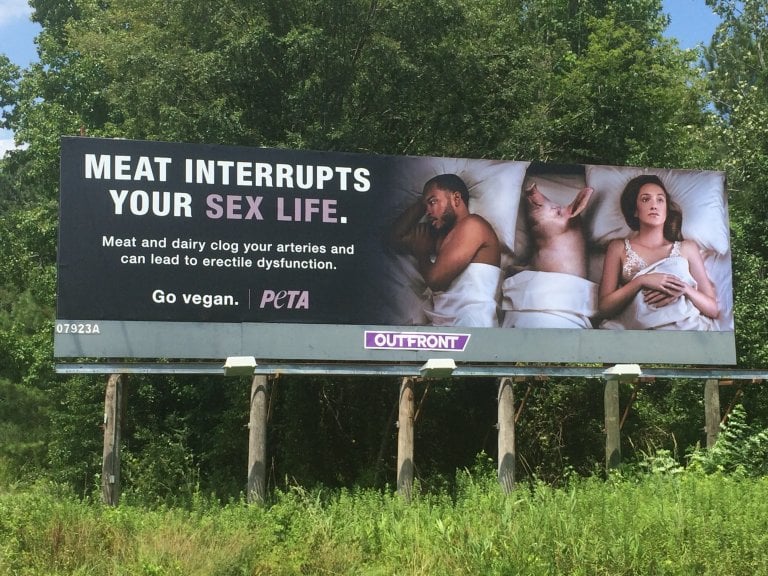 PETA tried to run the cow billboard at Dallas' Trinity Groves mall—but the mall's media company rejected the campaign on behalf of the property owner, saying, "Trinity Groves is best known for its restaurants and unfortunately this message is too controversial given the products the restaurant [sic] serve." Instead, PETA has placed the billboard on a busy Dallas highway. The pig billboard will go up in Fayetteville, North Carolina, and the chicken billboard will go up in Atlanta later this summer.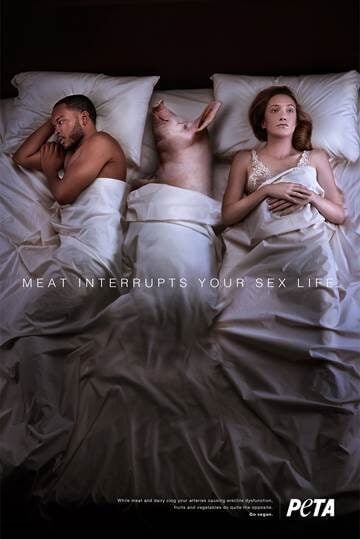 There's nothing sexy about animal suffering and clogged arteries. PETA's cheeky billboards will have diners swapping that deadly date-night steak, pork chop, or fried chicken for a vibrant veggie burger in a heartbeat.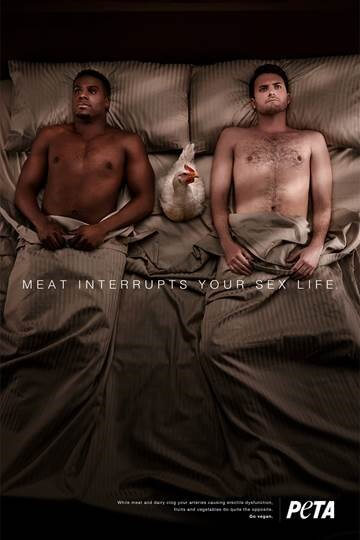 The cholesterol in meat, eggs, and dairy "products" causes hardening of the arteries and slows the flow of blood to all the body's organs, not just the heart.
Low-fat vegan meals have been shown to combat the physical causes behind the vast majority of cases of impotence, including high cholesterol, obesity, diabetes, prostate cancer or inflammation, and hormonal imbalances. And of course, each person who goes vegan saves more than 100 animals a year from daily suffering and a terrifying death in today's industrialized meat, egg, and dairy industries.
Rise to the Occasion With a Vegan Starter Kit
The key to a long-lasting, hot love life is to start with delicious vegan meals in the kitchen. Click the button below to order your free vegan starter kit and start combatting impotence today.