Our fur protest at New York Fashion Week got legs when Kimora Lee Simmons stopped by. Russell Simmons' Global Grind website tweeted a lovely picture of the demonstration with a shout-out to Kimora and PETA. The fashion designer last showed off her heavenly gams for us in an ad asking people to "be an angel for dogs."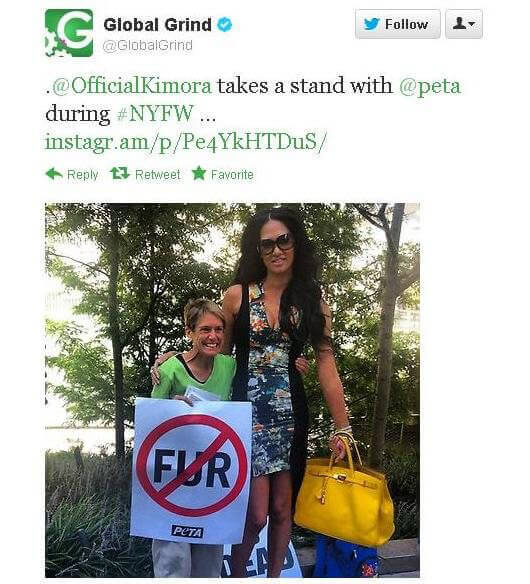 Elsewhere on Twitter, Rosie O'Donnell made us all jealous with a picture of her delicious vegan lunch.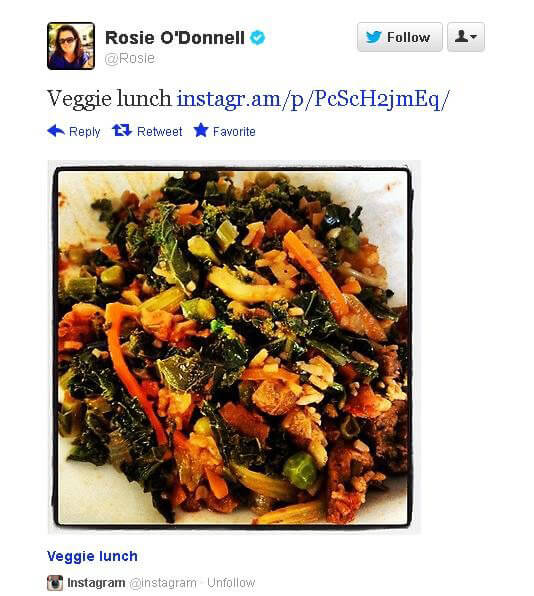 While gearing up for his fashion week runway show, cruelty-free designer John Bartlett told one reporter, "I go crazy when I see people talking about how much they love their dog but they still wear fur—much of the fur that's coming from China is from cats and dogs."
John will fall head-over-leather-free-heels for Nicole Richie's new clothing line: It will use faux fur and fake leather.
People in New York for fashion week are no doubt seeing horses being forced to pull carriages around the city's hot, congested streets. But the horses have a new advocate: Randall, of "that crazy honey badger" video fame, has a new viral video just for the horses.
The Boss's daughter is speaking up for horses, too. New Jersey Gov. Chris Christie is reportedly a big Bruce Springsteen fan, so Jessica Springsteen is calling on Christie to sign a bill that would ban horse slaughter in the state.
Want some tea and pastries with your alt rock? Smashing Pumpkins frontman Billy Corgan is opening a tea shop in Chicago that will offer "vegan pastries from all spheres ."
To keep up with what your favorite celebs are doing for animals, follow @PETA on Twitter.