Today, near LA Fresh Poultry—a slaughterhouse that sells chickens' corpses on site—PETA erected an eye-catching ad showing a chicken's alert face alongside the words "I'm ME, Not MEAT. See the Individual. Go Vegan."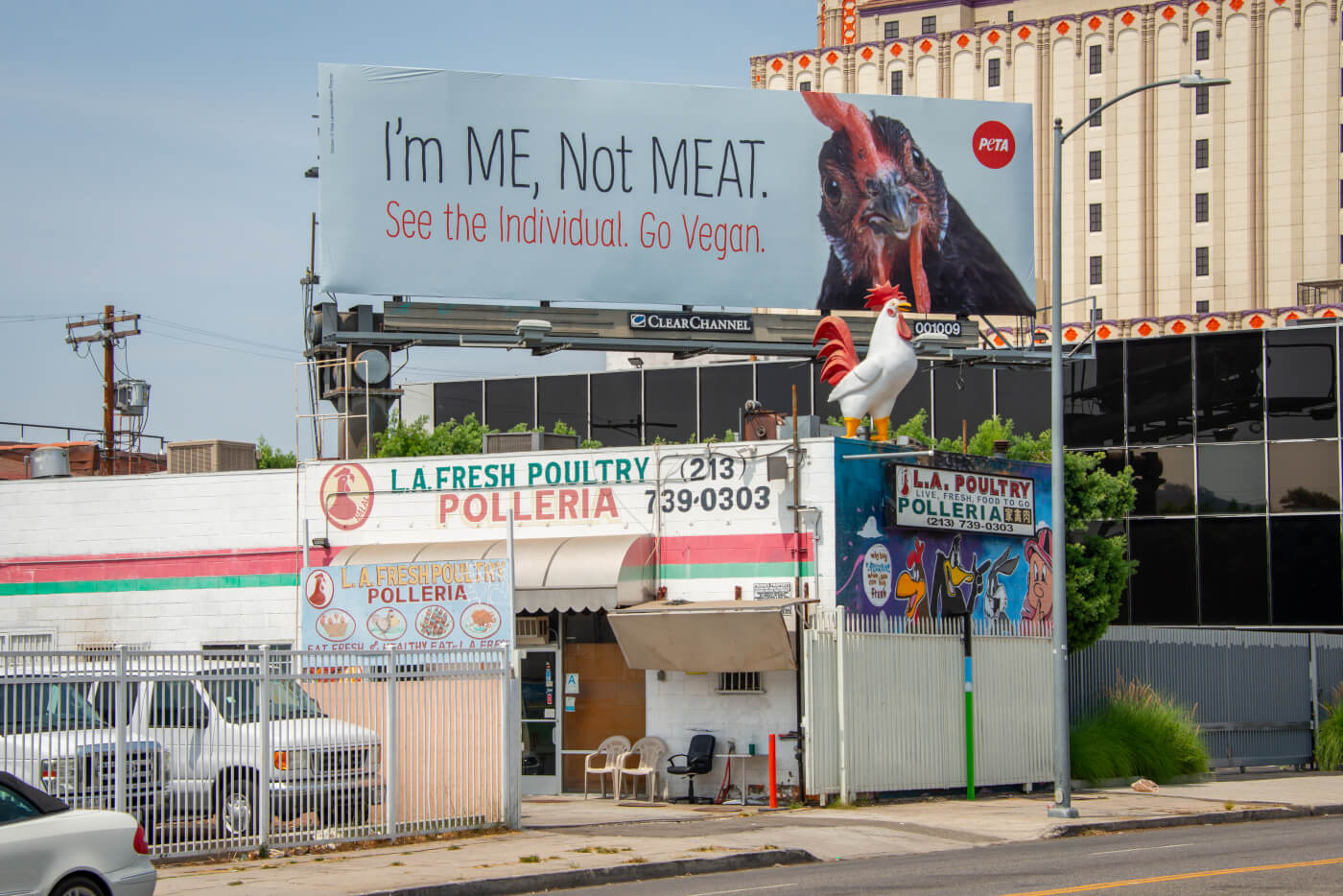 The billboard is located next to the business at 121 N. Virgil Ave. in Los Angeles and will be in place through September 2.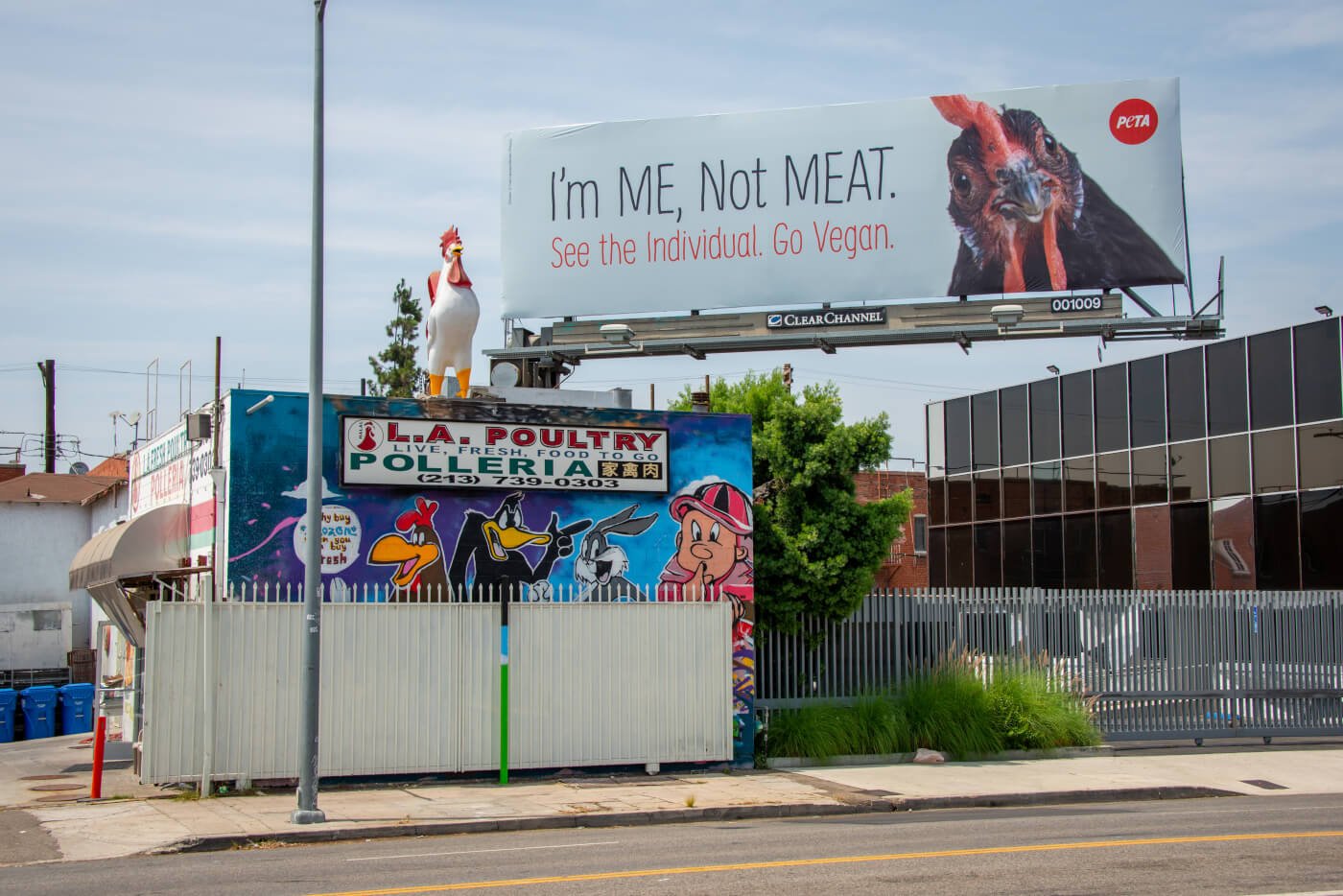 The billboard encourages meat-eaters to consider what the nugget or cutlet on their plate really is—the mutilated corpse of a sensitive animal who didn't want to die. Everyone can take a stand against this cruelty simply by refusing to support murderous meat markets and by going vegan.
Chickens need their wings, you don't. #TryVegan pic.twitter.com/W3ljKfDOEv

— PETA (@peta) February 7, 2016
Chickens killed for their flesh are crammed by the tens of thousands into filthy sheds and are bred to grow such unnaturally large upper bodies that their legs often become crippled under the weight.
Every person who goes vegan spares nearly 200 animals a year daily suffering and a terrifying, painful death.
Leave Birds Be—Go Vegan
There's a way to ensure that both you and chickens have healthier, happier, and longer lives … go vegan. There are many reasons not to eat chicken and numerous vegan alternatives that are super-tasty and high in protein as well as cruelty- and cholesterol-free. Click the button below to help save even more animals: