VICTORY! After talks with PETA, AARP agreed to remove all dog-sled listings and promotions from its website and committed to not promoting dog sledding in the future. Who knew AARP benefits could include compassion for dogs? It makes perfect sense, though, that an organization devoted to aging humans' quality of life would be inspired to retire cruelty to other animals and help end speciesism.
Headquartered in Washington, D.C., AARP currently has nearly 38 million members and offices in all 50 states, the District of Columbia, Puerto Rico, and the U.S. Virgin Islands. By dropping all mentions of dog sledding from its wide-reaching platforms, AARP will help end the abuse of dogs often forced to pull heavy sleds over treacherous terrain in subzero temperatures.
Why and How AARP Now Benefits Dogs
AARP made this decision after PETA wrote to it about the cruel dog-sledding industry—which includes deadly races like the Iditarod, long and ridiculous tourist rides, and the dogs' often filthy, freezing, mostly outdoor "housing," where the isolated animals are stuck on short chains.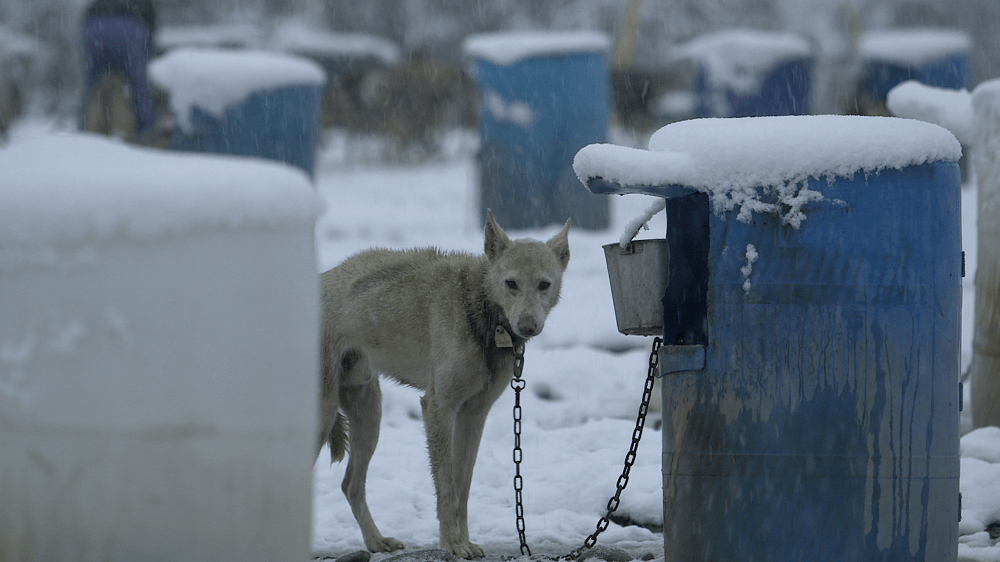 PETA also flagged several listings on AARP's website that promoted dog-sledding businesses or mentioned dog sledding as a suggested activity. The company kindly removed those listings and agreed not to support the industry again. This announcement will surely influence other organizations to stop promoting it and help spread awareness among consumers.
Dogs used for sledding are no different from the feeling, social animals with whom we share our homes. They love to play, leap, nap, and run freely—but those natural activities are rarely possible, easy, or comfortable for dogs exploited for gratuitous "sport."
Shocking footage from eye-opening documentaries like Sled Dogs is raising awareness of and alerting viewers to the urgency of this issue. The unconscionable breeding, gross neglect, drugging, and otherwise egregious abuse of countless dogs for entertainment must end.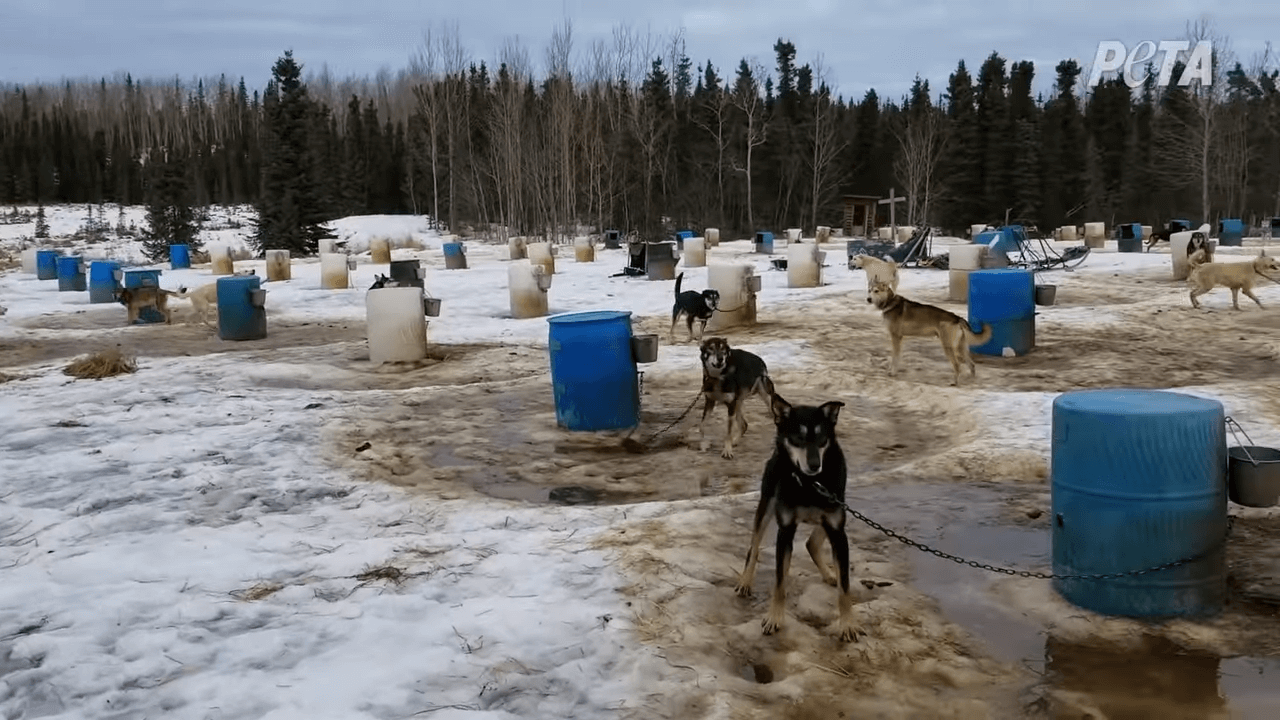 The Way AARP Benefits Dogs Sets a Strong Example
PETA is spreading the word about AARP's compassionate decision to cut ties with the abusive dog-sledding industry. We'll continue to share the news with companies that still promote dog sledding in order to show that the public is turning away from activities that exploit animals.
AARP's impactful position sends a strong message about never supporting the cruelty of dog sledding—including the Iditarod—or other exploitative, animal-related attractions.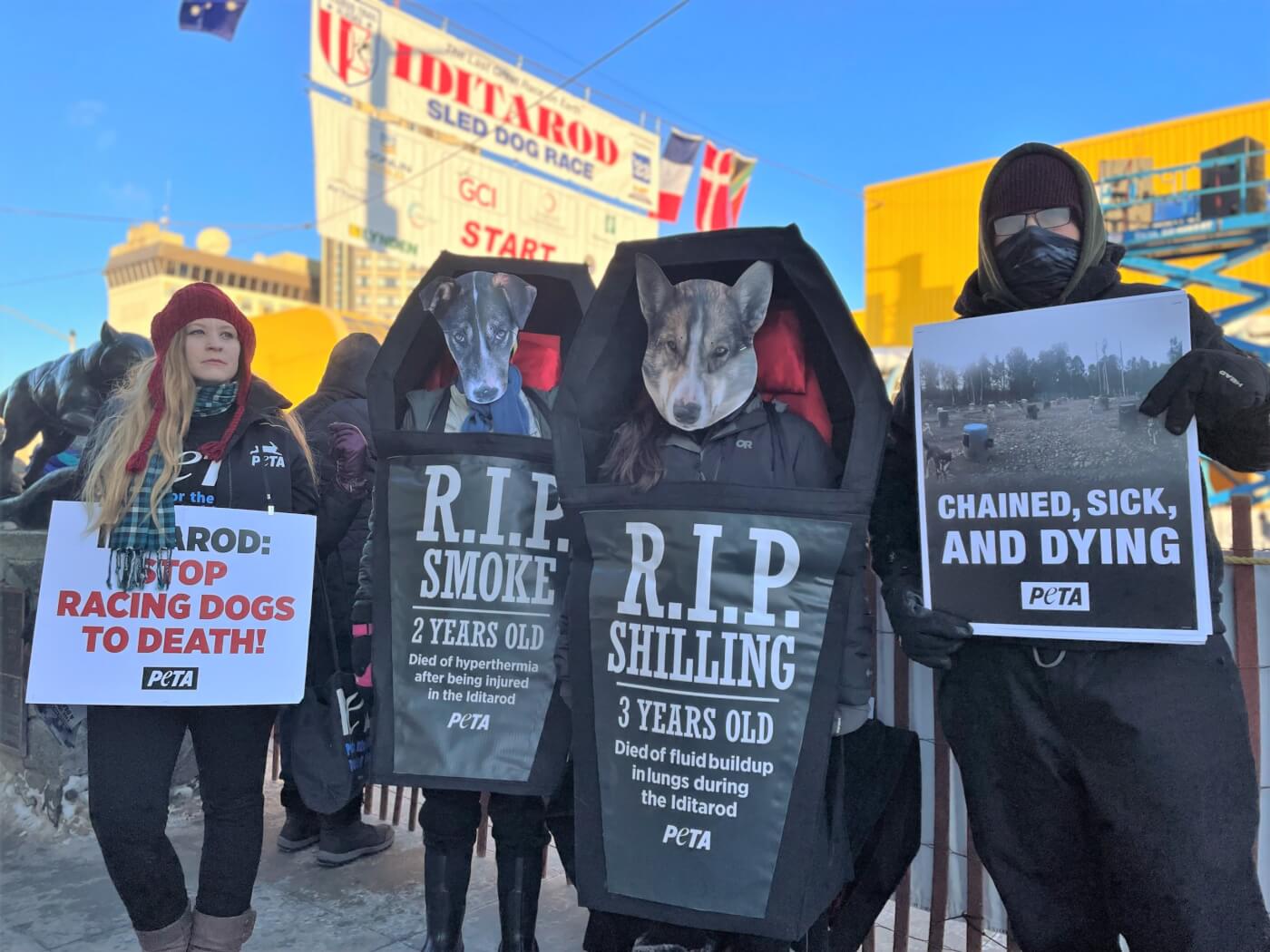 How You Can Take Action for Dogs
Never go on dog-sled rides or attend dog-sledding events, and thank AARP for its kind decision. Tell sponsors of dog-sled races that you don't support businesses that condone such cruelty. Start by telling Liberty Media/GCI to drop its sponsorship of the deadly Iditarod.