Officials for the Iditarod dog-sled race have confirmed that during the 2017 race, several dogs tested positive for a "prohibited substance," presumably used to enhance their performance.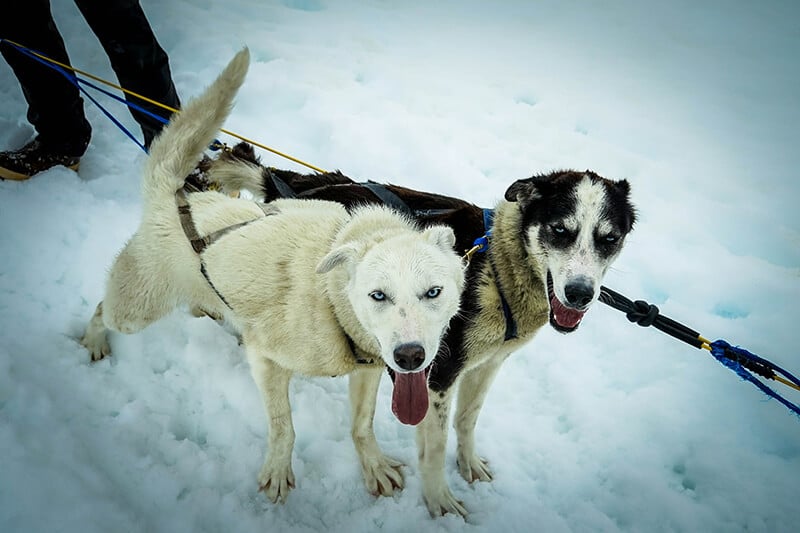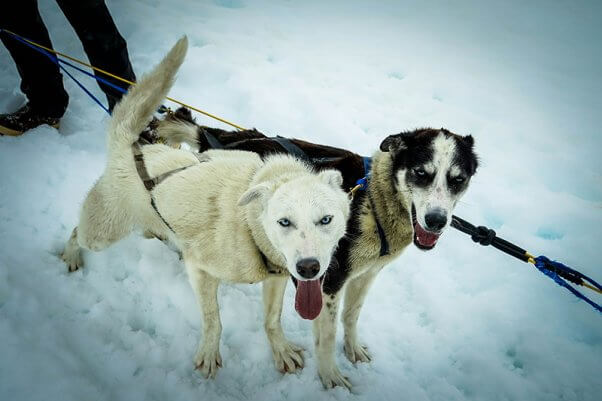 Officials are declining to give any further information about the guilty perpetrators, what drugs the dogs tested positive for, or at what point on the trail the drugs were discovered—but this new revelation isn't surprising.
Sled "mushers" force teams of dogs to run about 1,000 miles through the frozen Alaska wilderness over the course of two weeks, and the Iditarod's rules mandate that the dogs receive only 40 hours of rest over the entire span of the race. Injured, sick, and exhausted dogs are often discarded at checkpoints. But the event's rules require that only dogs who started the race are allowed to finish it—meaning that every time a dog is dropped, the remaining animals are forced to work even harder, pulling more weight in freezing temperatures with inadequate food, water, and rest. So it isn't shocking that mushers drug dogs to make them work harder.
In response to the revelations of drugging, the Iditarod Trail Committee's Board of Directors has revised its regulations to stipulate that mushers will be "strictly liable" for positive drug tests. But the regulations apply only from the point of the pre-race veterinary exam until six hours after the dogs cross the finish line. And mushers can still use topical corticosteroid creams throughout the race on dogs' paws.
Making the drivers liable for drugging dogs can't fully protect these animals from being raced to death. The only thing that will is a ban on this cruel and pointless spectacle.
In addition, there is no drug testing or monitoring of any kind of these dogs during the year while they aren't being forced to race, and many of them spend their lives chained in deplorable conditions reminiscent of the worst puppy mills.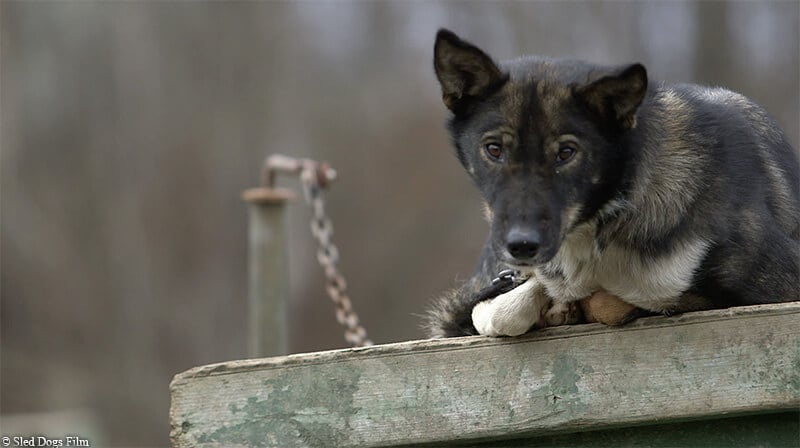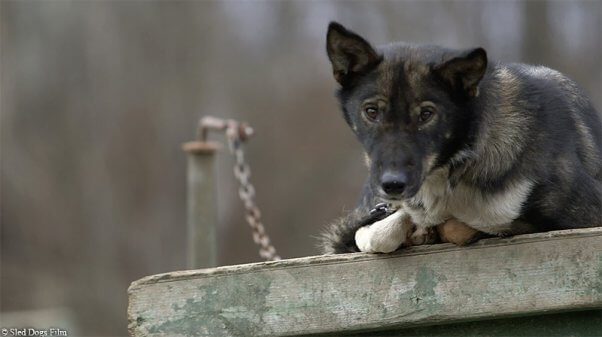 © CCI Entertainment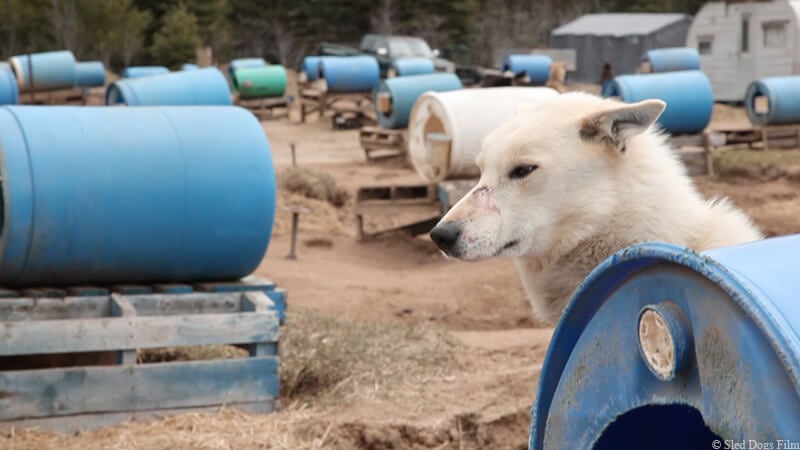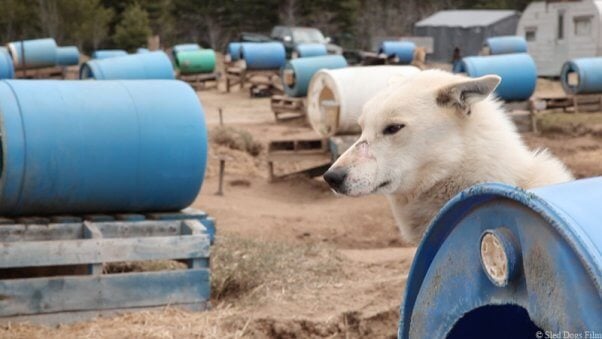 © Sled Dogs Film
During a single week of the 2017 Iditarod, five dogs died. PETA and our supporters contacted race sponsors to urge them to drop their promotions, and Guggenheim Partners, State Farm, and Wells Fargo all did so.
In another blow to the Iditarod, director Fern Levitt released the game-changing documentary Sled Dogs this summer, shining a bright light on the ugly behind-the-scenes cruelty in the dog-sledding industry. Following those two events, the Iditarod chose to cut the winner's purse for the 2018 race by $250,000.
Animal advocates will continue to chip away at the sources keeping the Iditarod afloat. You can help by contacting sponsors such as Liberty Media and other remaining ones and urging them to cut ties with entities that profit from abusing and killing dogs.