Since the inception of PETA's low- or no-cost spay-neuter program in 2001, our mobile clinics have spayed and neutered more than 150,355 dogs and cats—over 13,250 of them in 2017—preventing the births of countless unwanted animals. Our fleet of mobile clinics—SNIP (Spay or Neuter Immediately, Please), Holland Ware, and Martha and Ruby—are on the road almost every day, rain or shine, hot or cold, venturing into low-income and sorely underserved rural areas throughout the region surrounding PETA's headquarters in Norfolk, Virginia. Ours are the only mobile clinics that travel as far west as Emporia to serve clients who otherwise wouldn't have access to veterinary care. Combined, our three clinics have logged more than 100,000 miles on the odometer!
How do they do it? Let's take a peek inside one clinic on a typical day:
6:30 a.m.: Fortified with caffeine, staffers arrive at the Sam Simon Center to stock the clinics, gather animals who have been picked up at their homes by PETA fieldworkers (a service we provide for clients who don't have their own transportation), and gas up the big rigs.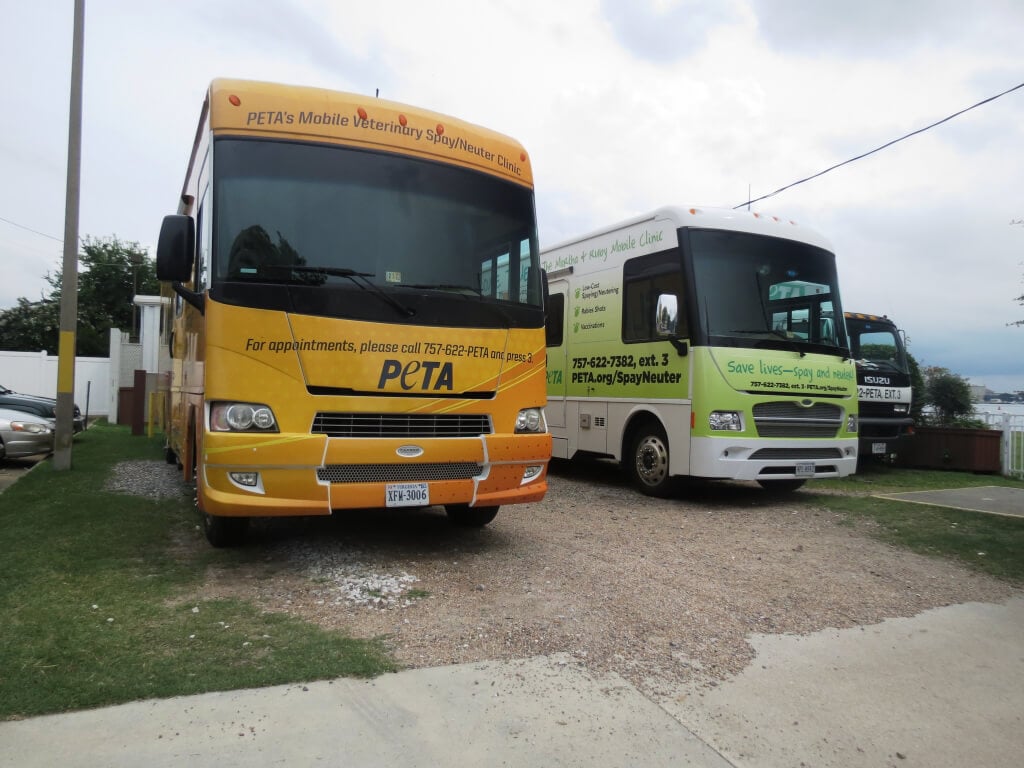 7 a.m.: The clinics hit the road. One of today's destinations is the Tractor Supply in Smithfield, Virginia. Our clinics set up shop at all kinds of places: humane societies, shopping centers, grocery stores, feed-and-seed stores, community centers, churches, and even a Harley-Davidson dealership!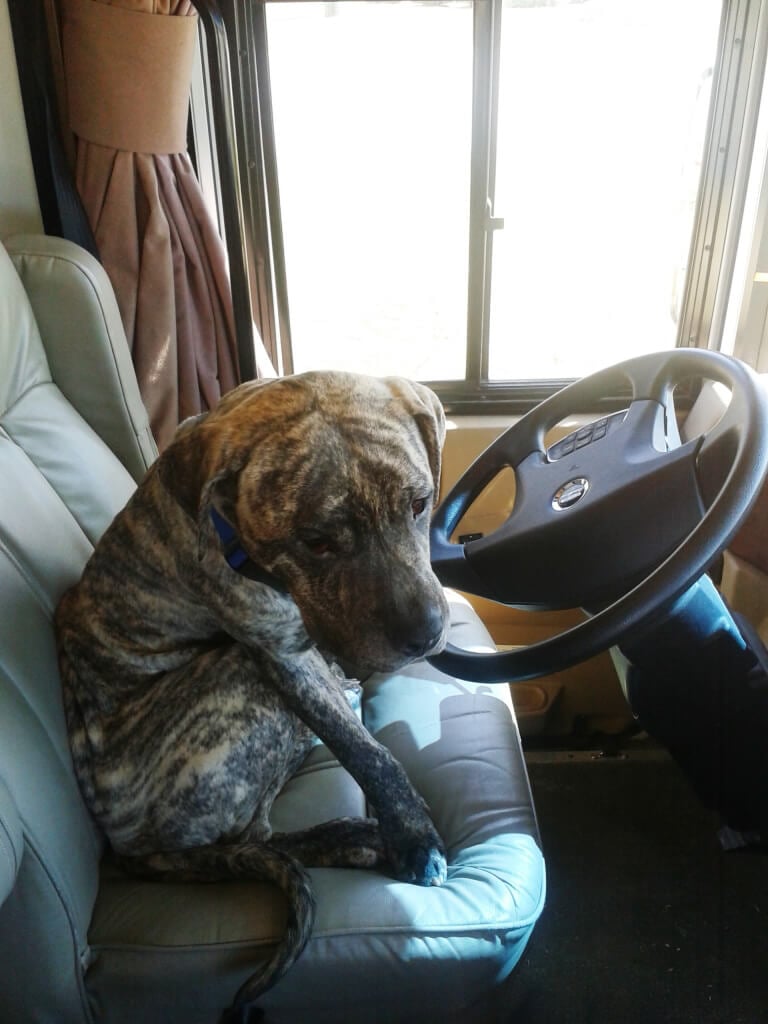 7:30 a.m.: The clinics roll into town, and staffers prepare for check-in, sterilizing surgical equipment, readying medical supplies, setting up tables, and assembling clipboards, pens, and paperwork.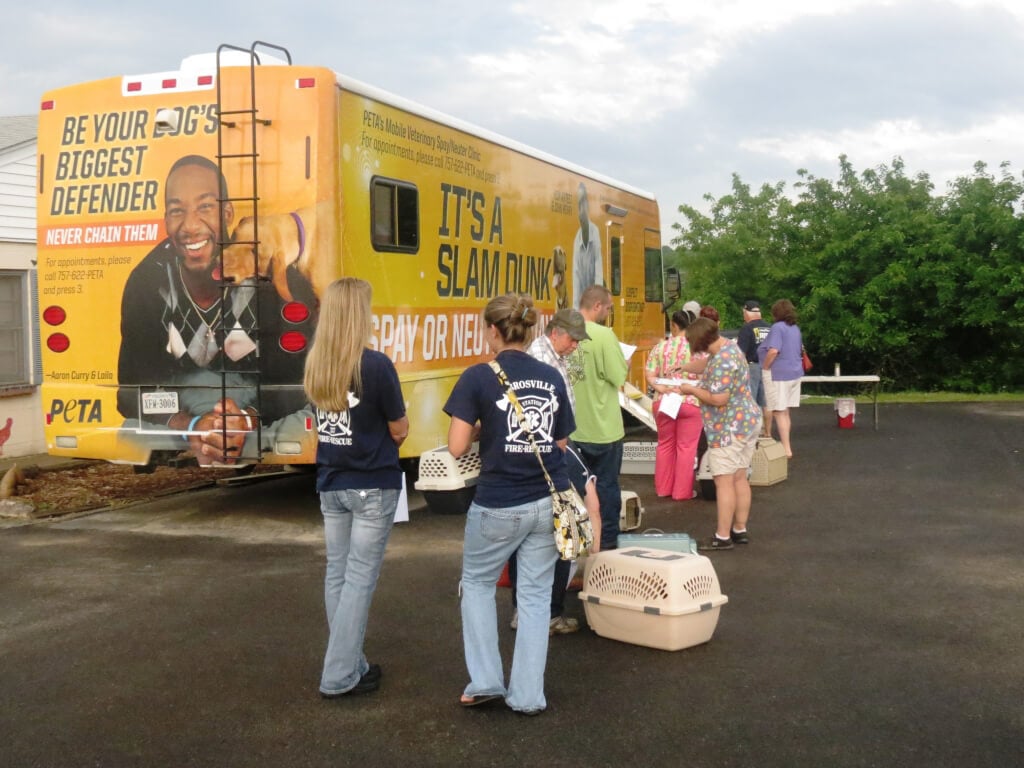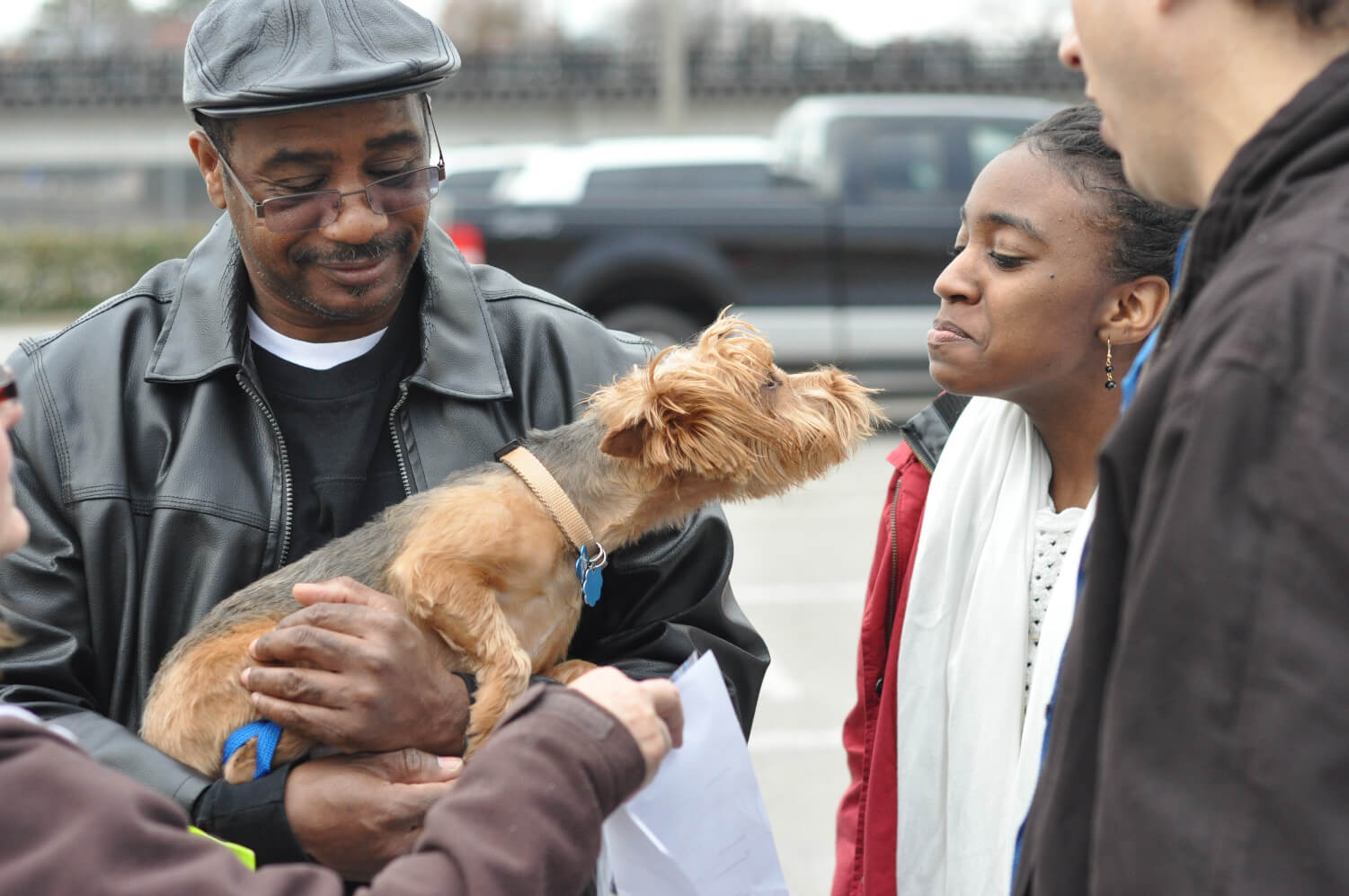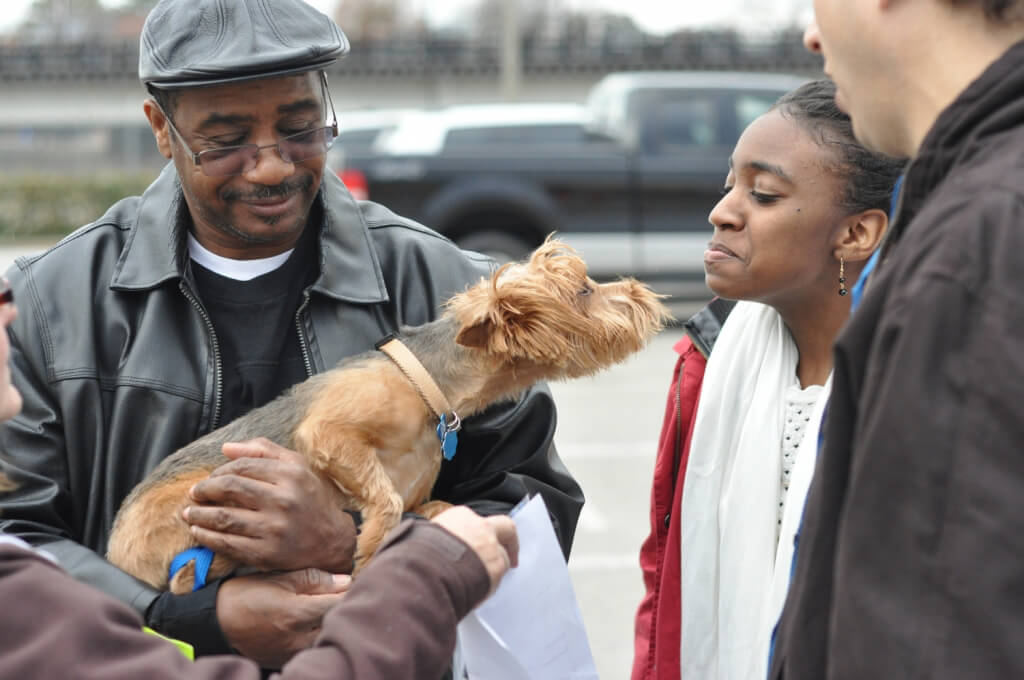 8 a.m.: Clients check in—dogs first, since their surgeries and recovery from anesthesia generally take longer.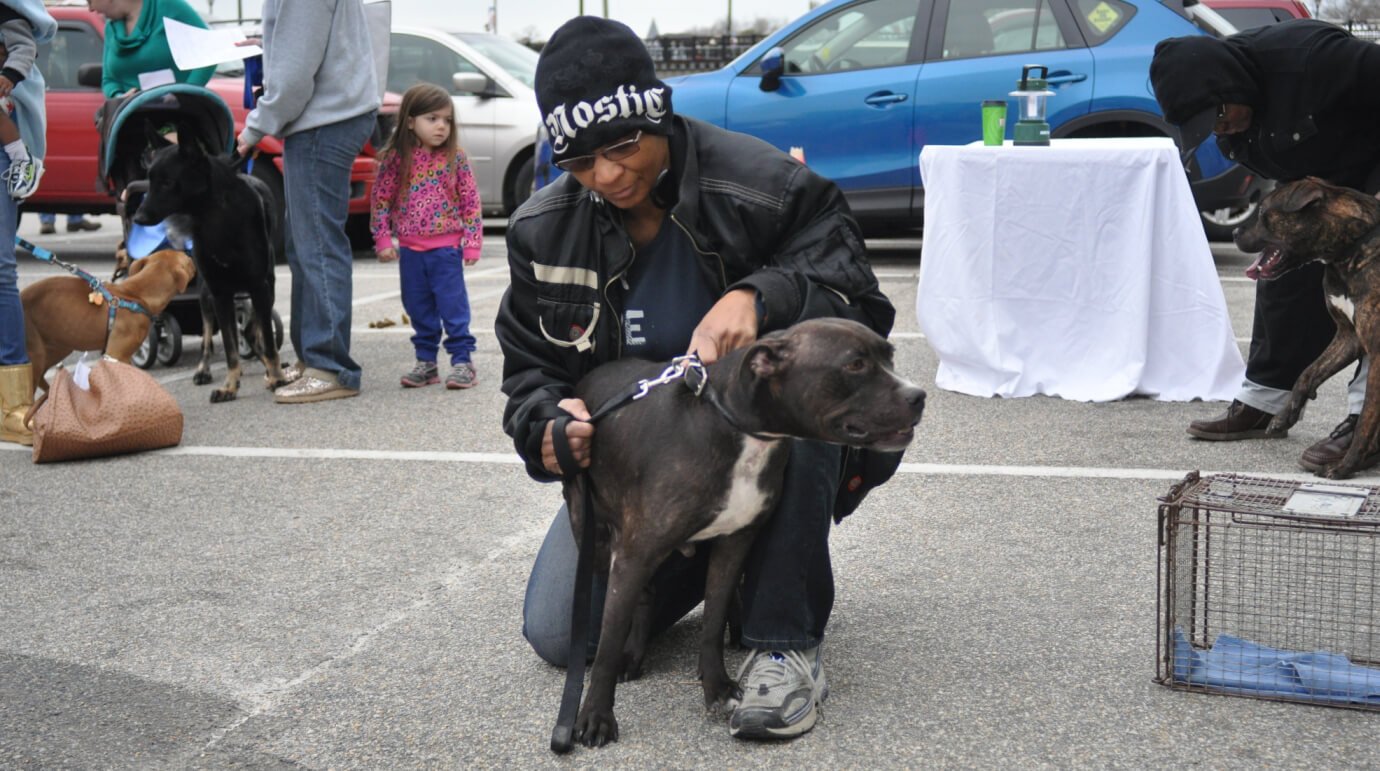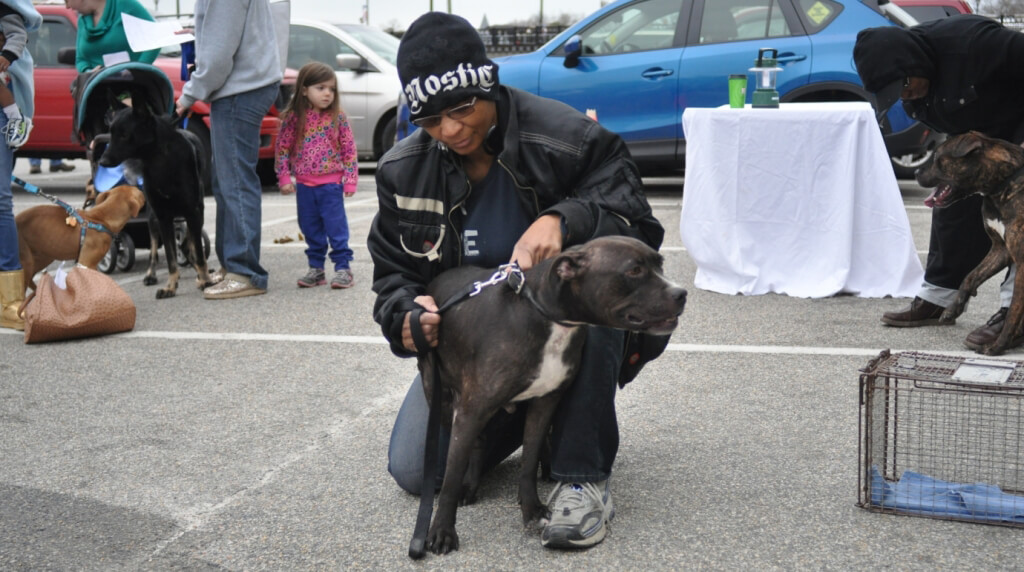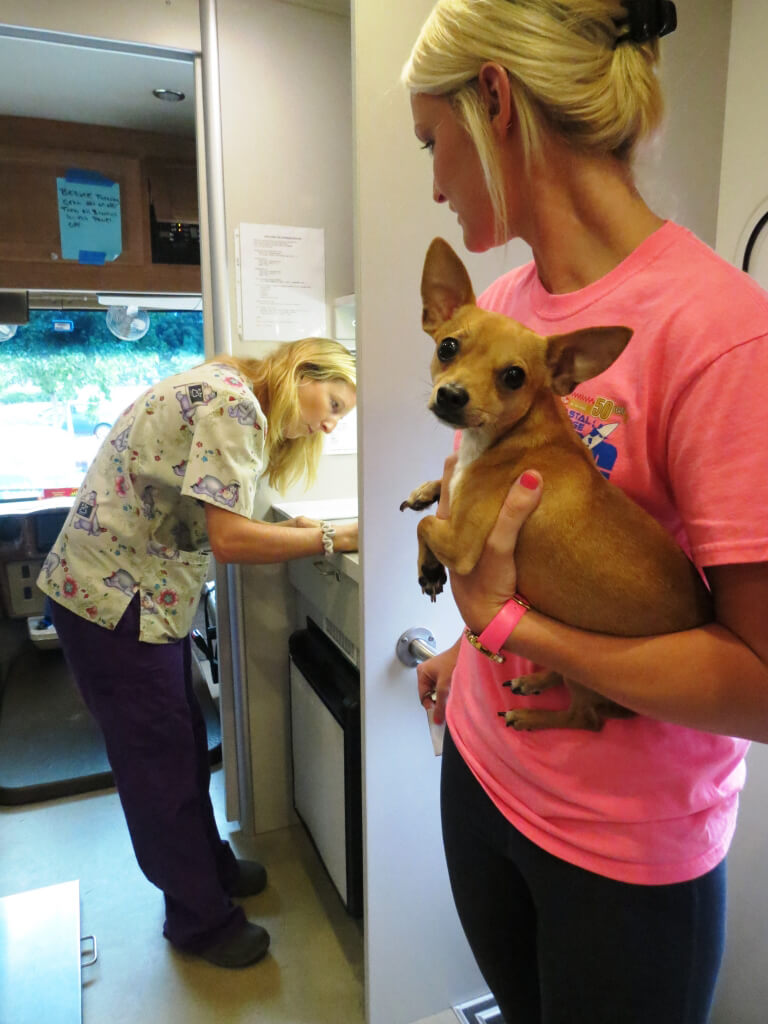 8:30 a.m.: Here come the kitties!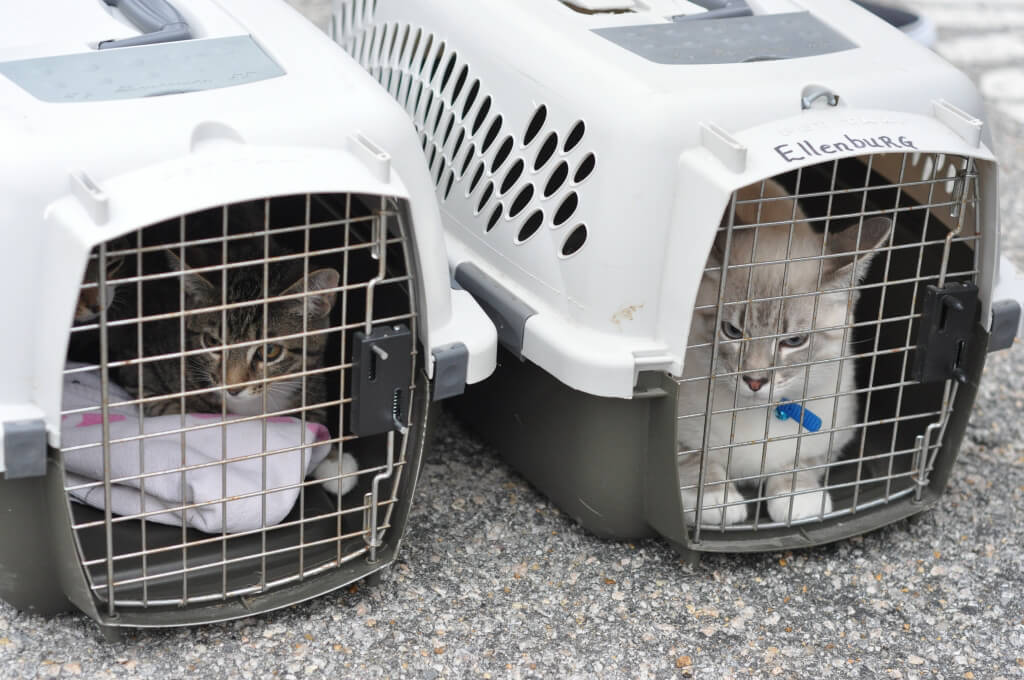 9 a.m.: Snip time! The staff is such a well-oiled machine that each clinic can spay and neuter about 25 to 30 animals in one day. However, the clinic staffers recently traveled 120 miles to Danville, Virginia, for a spay/neuter marathon, where they sterilized 120 animals in just two days! And back in February, the clinics celebrated Spay Day with a 24-hour all-night marathon in which more than 400 animals were snipped.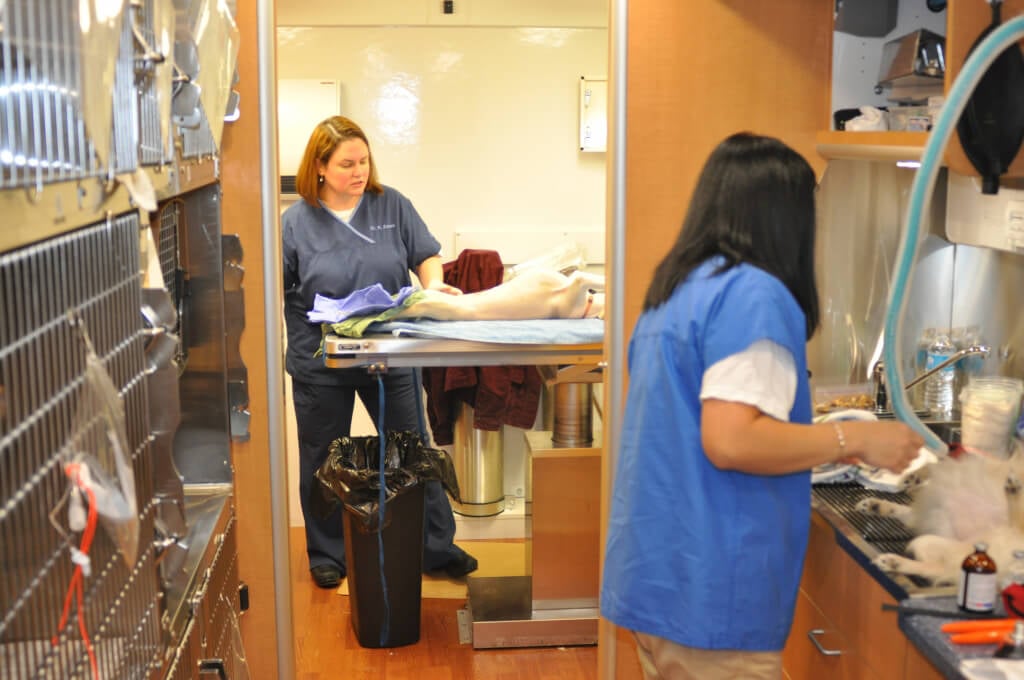 9:30 a.m.: Spays take a little longer, especially with females in heat, and so do surgeries with complications, such as hernias.
10 a.m.: The clinics also provide low-cost vaccinations, both to surgery patients and to animals who have already been sterilized. Nice to see you again, Coco!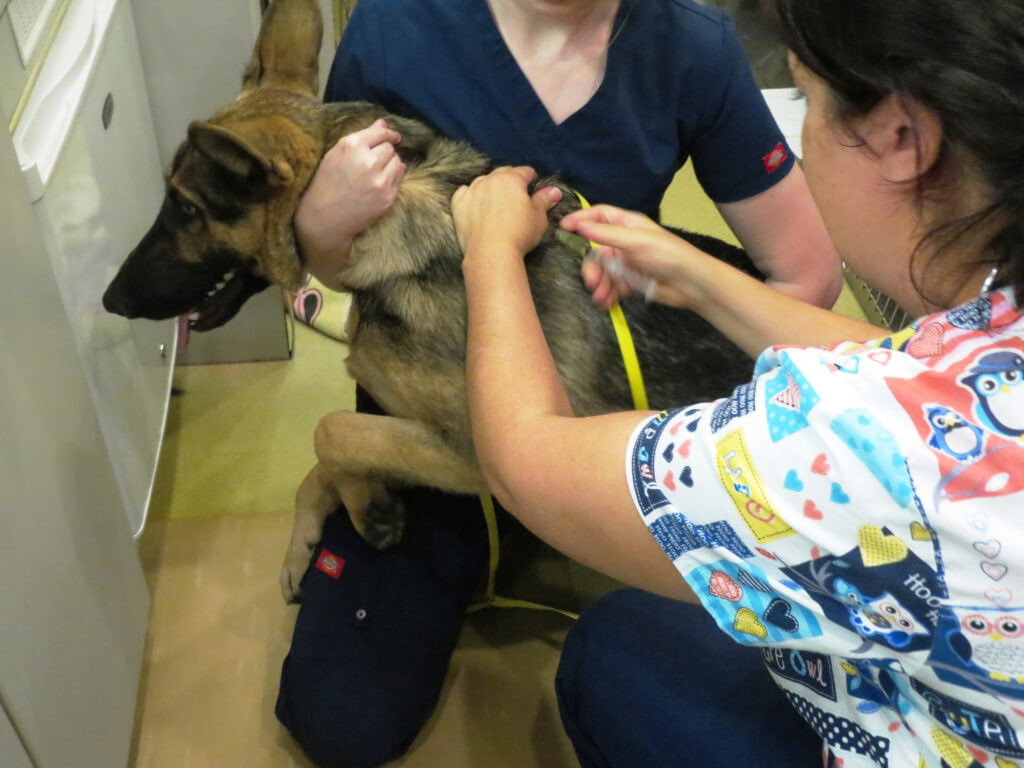 11 a.m.: Our veterinarians also perform other types of surgeries for indigent clients, including tumor removal, hernia repairs, and amputation of severely injured limbs. Our veterinarian in charge skillfully removed a massive tumor from this senior dog's face. She had been suffering with the tumor for nearly six months and it had grown so large that it was making it difficult for her to see, eat, and even breathe.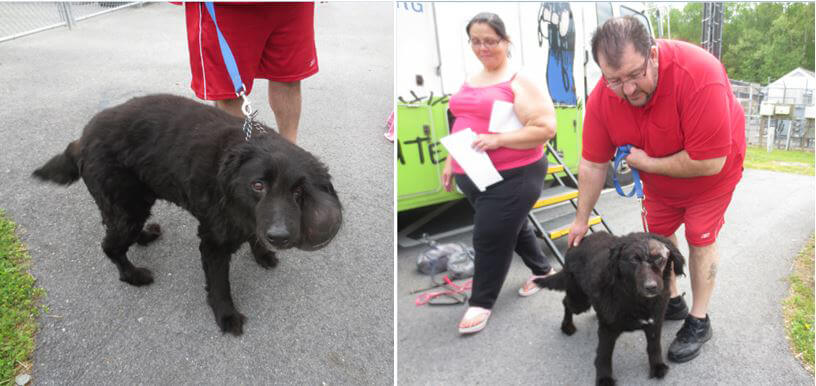 12 p.m.: All done! That wasn't too bad, was it?
12:30 p.m.: Disinfectant is a spay/neuter clinic's best friend. The cages have to be thoroughly wiped down to prevent the spread of diseases.
1 p.m.: Time to go home! Don't worry, buddy—you'll be feeling better in no time.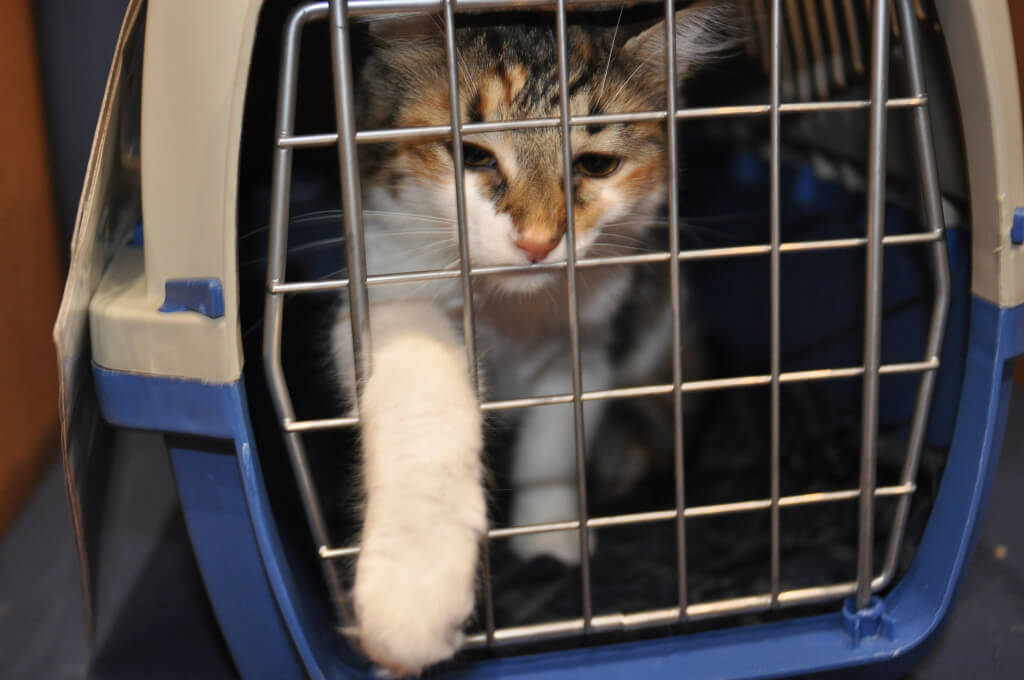 2 p.m.: The Martha and Ruby clinic heads back to Norfolk, having sterilized two dozen animals and prevented an immeasurable amount of suffering. Good job, guys!
3 p.m.: The clinic settles in for the evening. Staffers unpack any supplies that may have arrived that day and plug in the clinic to give the generator a break. Good night, Martha and Ruby!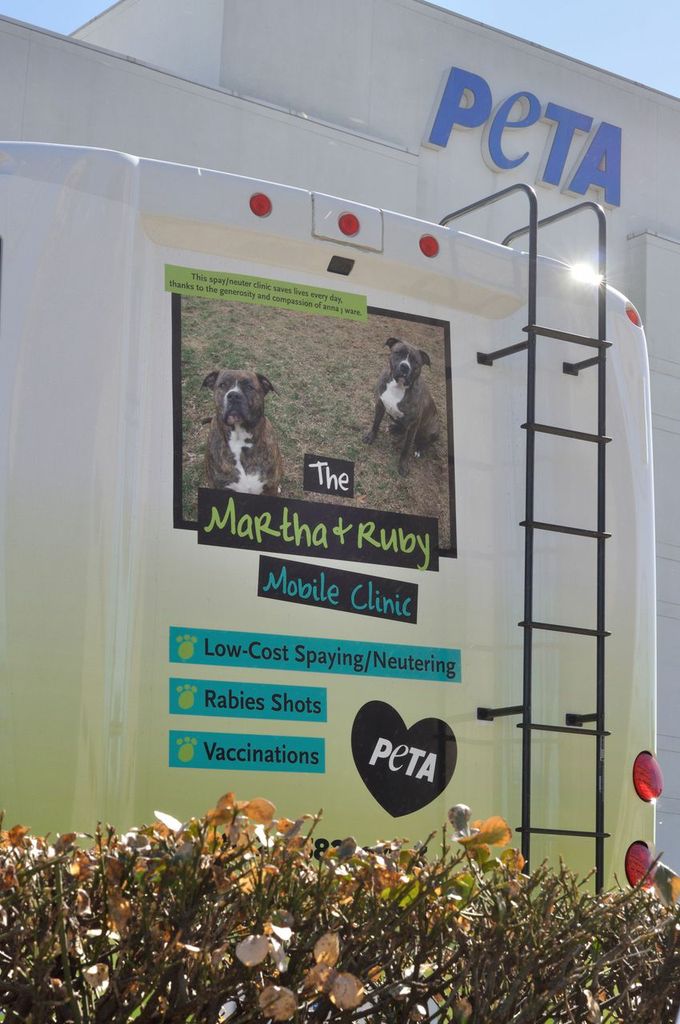 If this job looks like fun to you, you're in luck! PETA's Mobile Clinics Division is currently seeking licensed veterinary technicians. In addition to the priceless perk of spending every day saving lives, the job has great pay, generous health and vacation benefits, a flexible work schedule (both full- and part-time opportunities are available), and more. Click here to apply.