You get a lot of bang for your buck with the Danville Area Humane Society (DAHS). Despite a modest budget, the rural Virginia open-admission shelter has two court-appointed cruelty investigators, a humane-education program, and a low-cost spay/neuter program that operates with the help of local veterinarians, and it shelters animals in cases of domestic violence, among other activities. But when DAHS won a grant to subsidize spay-and-neuter surgeries, shelter staffers knew they were going to need some help. Happy to pitch in, we loaded up the Holland M. Ware mobile spay-and-neuter clinic and drove 200 miles to the state's south-central region.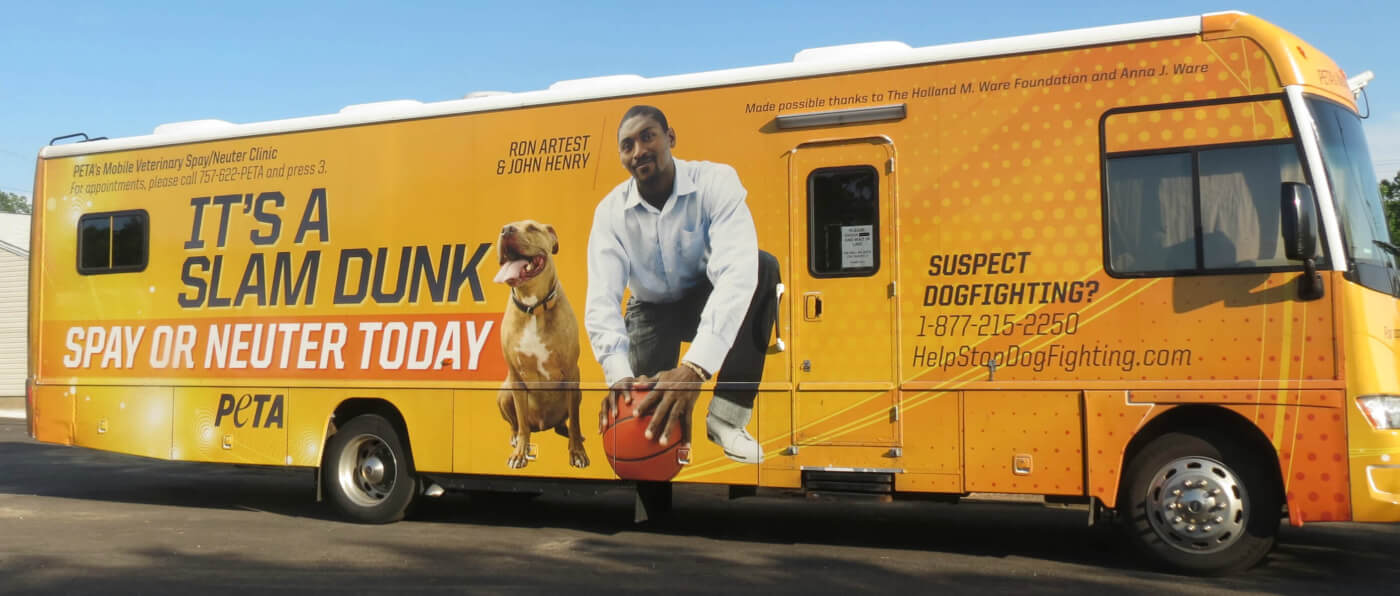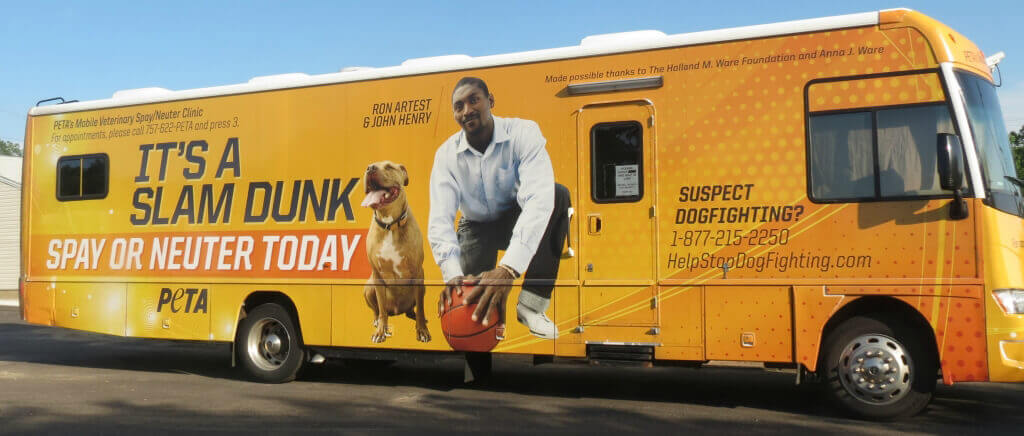 Residents jumped at the chance to get their cats fixed for free and dogs for just $30. The event was so popular that all the appointment slots filled up within a couple of days.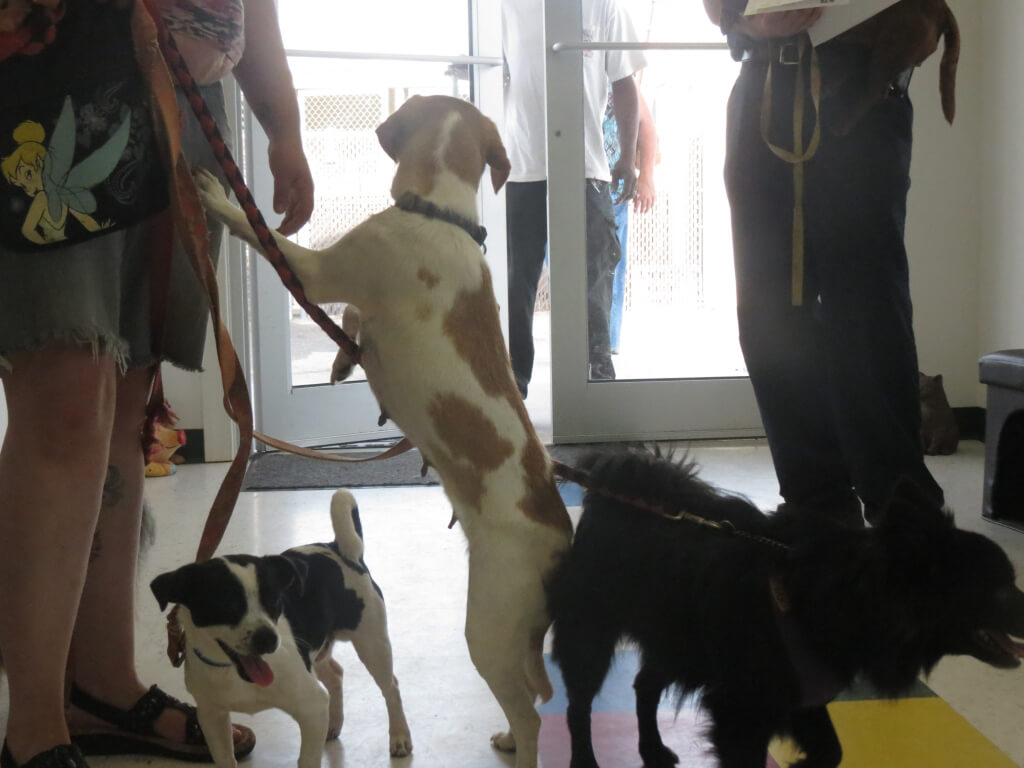 In just two days, we spayed and neutered 120 dogs and cats, a 48-hour record that's surpassed only by that of the insane 24-hour spay-a-thon that we held back in February.
Getting that many animals "snipped" in such a short time required planning, organization, and long hours. The staff did manage to sneak in a few minutes for a snack break. (Dr. Mitchell worked so hard that he appears to be suffering from "neuter elbow.")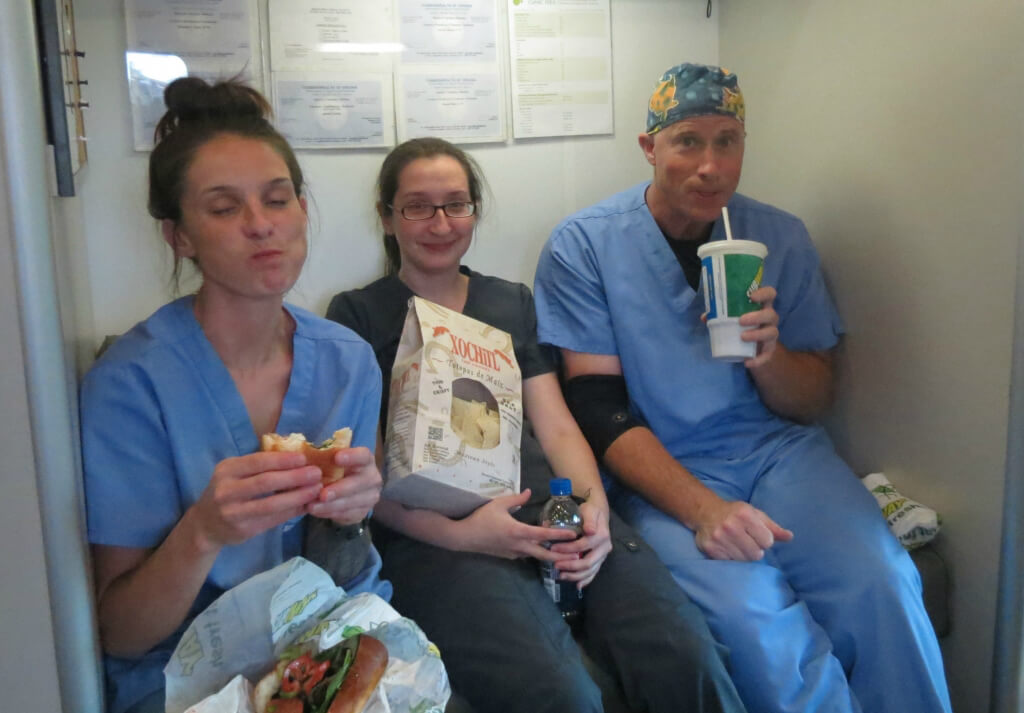 DAHS Executive Director Paulette Dean was thrilled by the event's success. "It's saving hundreds of thousands of kittens and puppies from being born, and we're very pleased," she told a local TV news crew.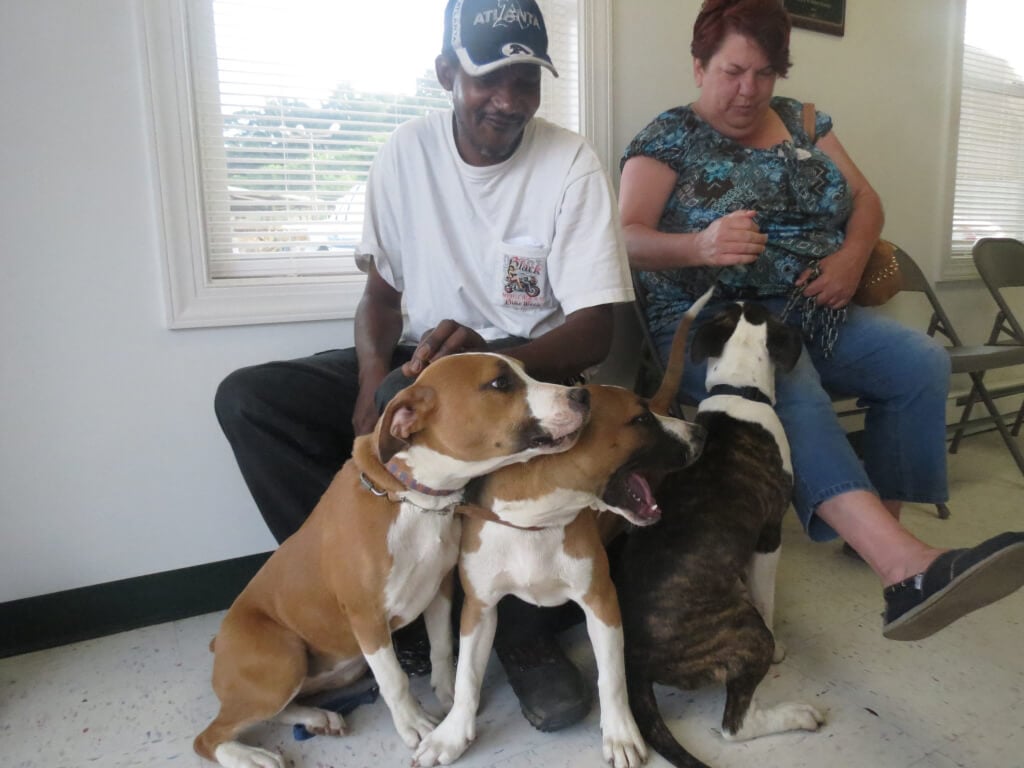 What You Can Do
You can help support PETA's fleet of mobile spay/neuter clinics (which operate at a loss and rely on donations to keep going) by making a donation to PETA and by signing our pledge to end animal homelessness.