PETA hit a wonderful milestone recently―our 100,000th spay-or-neuter surgery. Then came World Spay Day and the debut of our newest mobile spay-and-neuter clinic. So we decided to celebrate—with a 24-hour spay-and-neuter marathon.
The "SNIP-a-thon" started on Monday afternoon with a ribbon-cutting ceremony attended by philanthropist anna j. ware, whose generous donation enabled us to purchase our brand-new, state-of-the-art Martha and Ruby Mobile Clinic, named after two of anna's rescued pit bulls, who are pictured on the back of the clinic: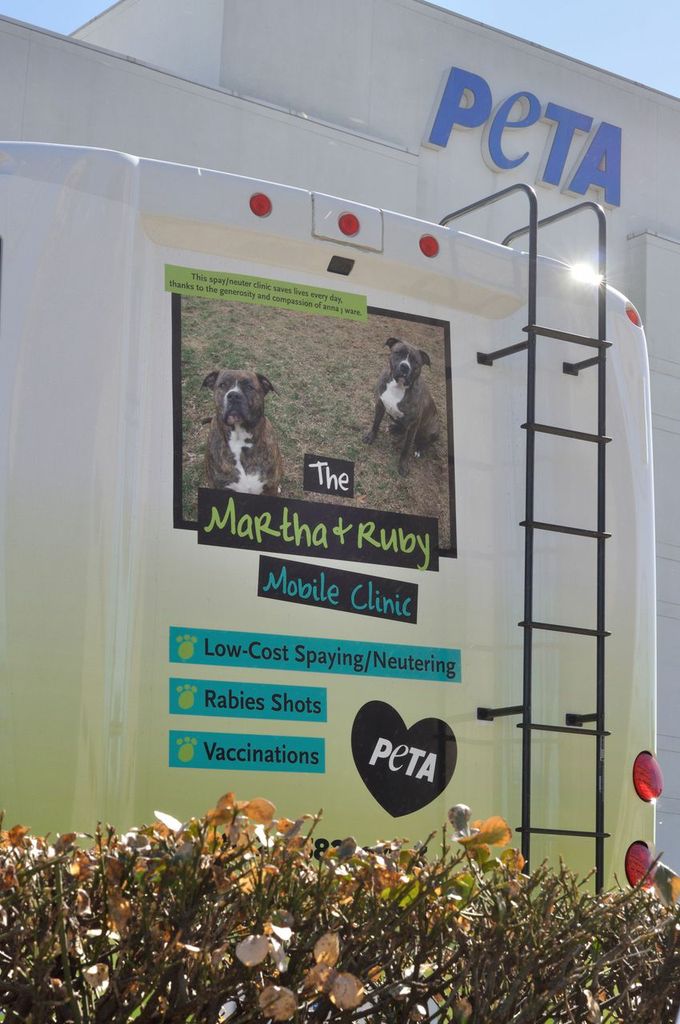 The beautiful, thought-provoking artwork on the clinic's side panels is courtesy of PETA supporter Patrick McDonnell, creator of the always brilliant Mutts comic strip.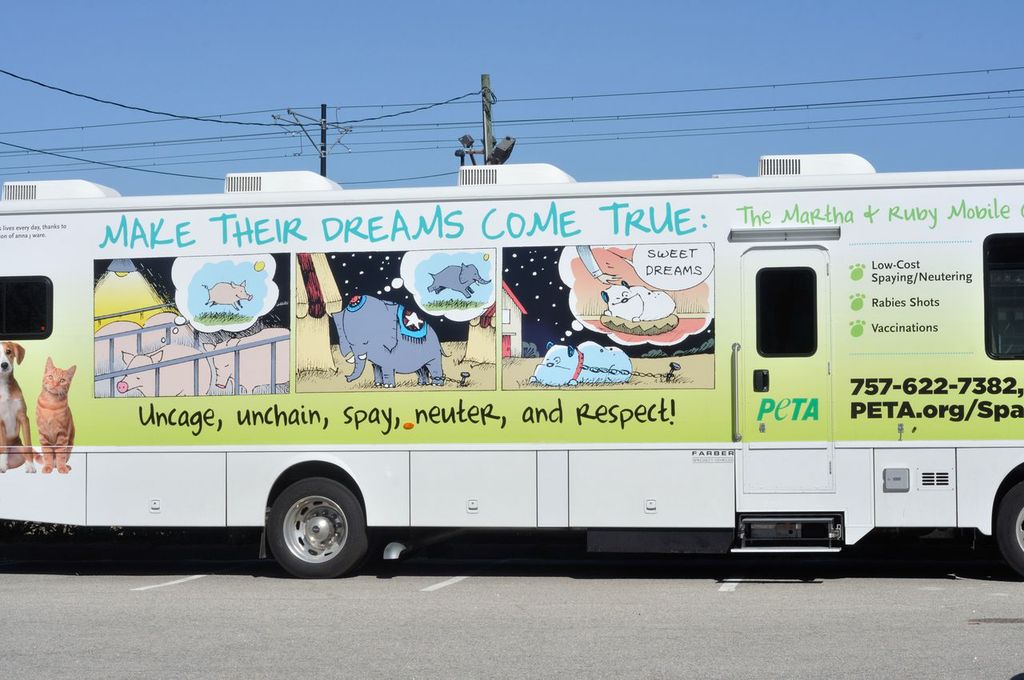 The spay-and-neuter marathon began at 6 p.m. on Monday and was supposed to conclude the next evening at 6 p.m., but because of the huge response, the last dog wasn't checked out until 1:30 a.m.! As an added incentive to fill appointments during the overnight hours, we threw in free rabies shots for night owls. But the discount price of $25 per surgery proved to be incentive enough, and open slots were quickly snatched up.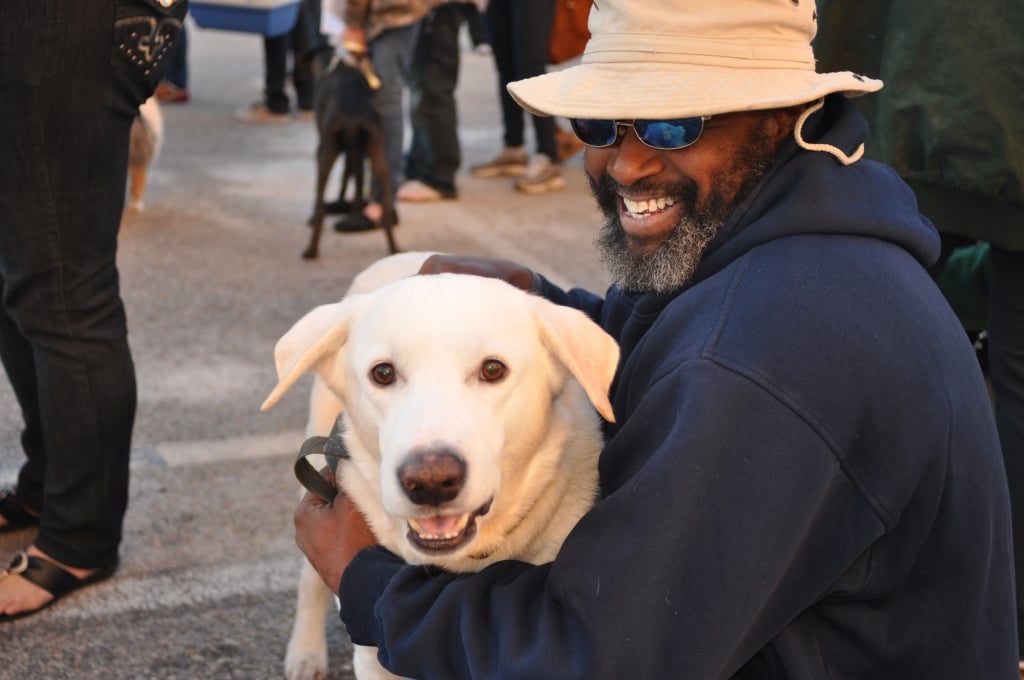 Working in rotating shifts, PETA's staff veterinarian, Dr. Zayas, was assisted by relief veterinarians Drs. Bean, Cleek, Fisher,  and Fox and husband-and-wife team Drs. Tommy and Jerilyn Mitchell. They were helped by a crew of 11 veterinary technicians and assistants, and a tag team of 40 PETA staffers and volunteers worked through the night checking patients in and out, monitoring animals during recovery, and cleaning and prepping cages.
Refreshments for clients and vet staff were generously donated by anna j. ware, Starbucks, Yorgo's Bageldashery, and Azar's Natural Foods. Max & Ruffy's and Vegan Essentials donated dog treats to help ease the patients' recovery.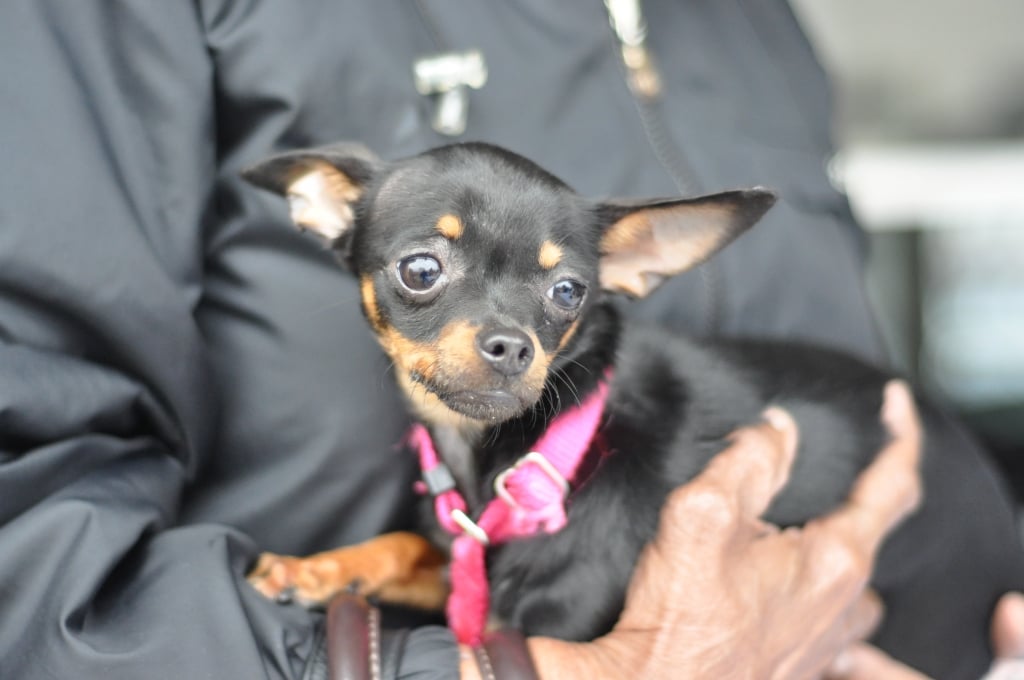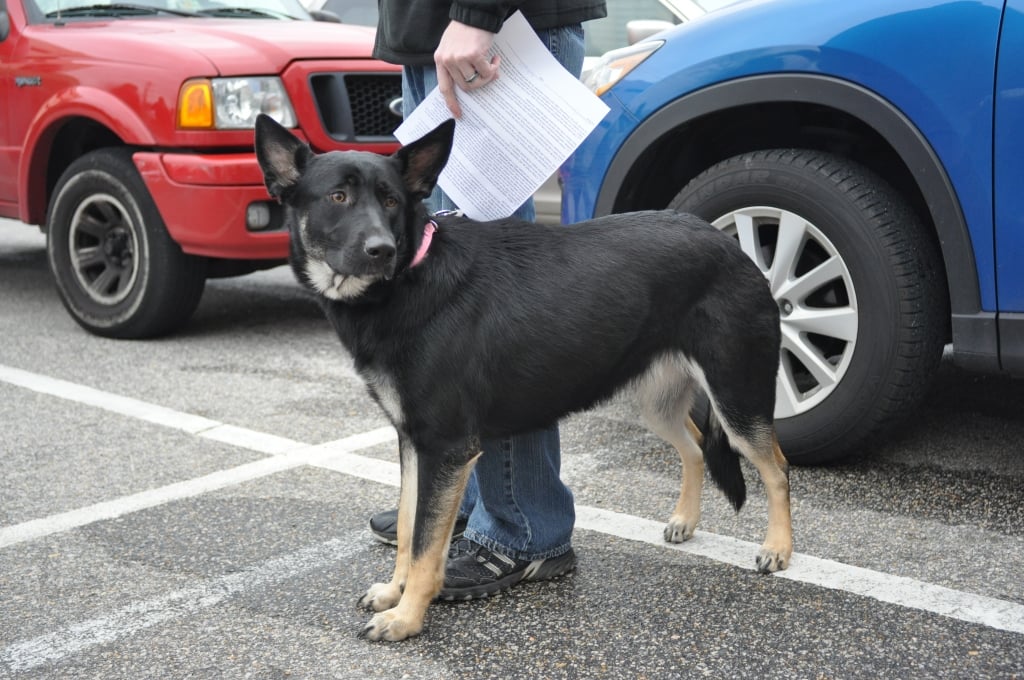 With the addition of the Martha and Ruby Mobile Clinic, PETA will have three clinics working full-time, seven days a week, to serve Southeastern Virginia and Northeastern North Carolina.
PETA's clinics are preventing thousands of unwanted puppies and kittens from being born only to be abandoned, neglected, or abused. These clinics aren't just performing surgeries—they're performing miracles. You can help stop the overpopulation crisis. Donate now to support PETA's spay and neuter clinics.