The pandemic has disrupted the lives of millions of people. COVID-19 canceled proms, plays, movie showings, and sporting events. However, many closures have actually protected animals—and not just from getting sick. As places such as SeaWorld are (prematurely) reopening, now is the time to remind ourselves that having fun should never include harming animals.
Here are some of the ways the COVID-19 shutdowns have helped animals used for entertainment and what we can do to continue to help them:
U.S. Government Advises Exhibitors to Suspend Big-Cat Cub Petting
After a PETA appeal, federal authorities issued a warning against petting big-cat cubs during the pandemic, strongly encouraging exhibitors to follow the new advisory, which would protect both cubs and humans. Captive big cats have tested positive for COVID-19 after exposure from an infected but asymptomatic human. Even before the pandemic, humans were putting animals' lives in danger by crowding big-cat cubs—who already have vulnerable immune systems—with visitors for photo ops. Let's continue to avoid any operation that tears cubs away from their mothers to profit off them and steer clear of all roadside zoos. Why not introduce a friend to these augmented reality tiger selfies while you're at it?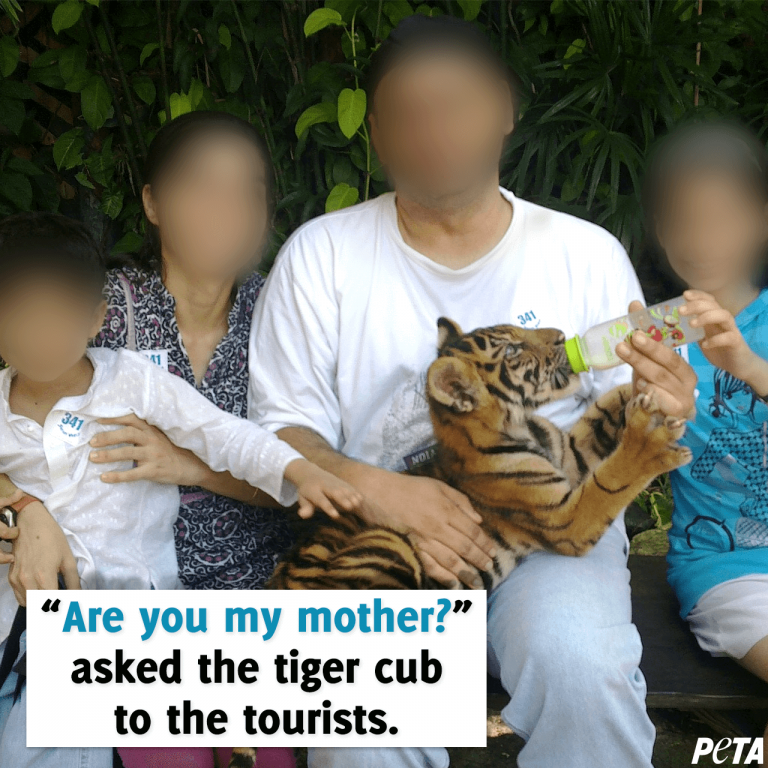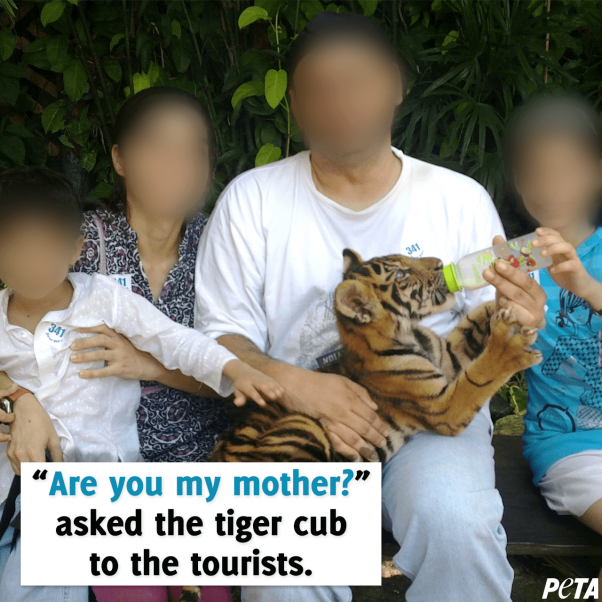 SeaWorld Reopens After a Show-Free Season
For a while there, bottlenose dolphins, orcas, and sea lions weren't being forced to perform or otherwise harassed by humans because of nationwide park closures. However, now that some SeaWorld parks are open again, the cruel shows have resumed. Did you know that more than 40 orcas and 300 other dolphins and whales have already died on SeaWorld's watch? The company has shown little regard for its employees as well. While shut down, it furloughed over 90% of workers while six highly paid executives received bonus compensation. Roughly $6.8 million in stock options was split among them. Meanwhile, SeaWorld's been adding more rollercoasters—so why not make the park entirely animal-free? Urge the company to stop breeding dolphins and whales and send them to a seaside sanctuary.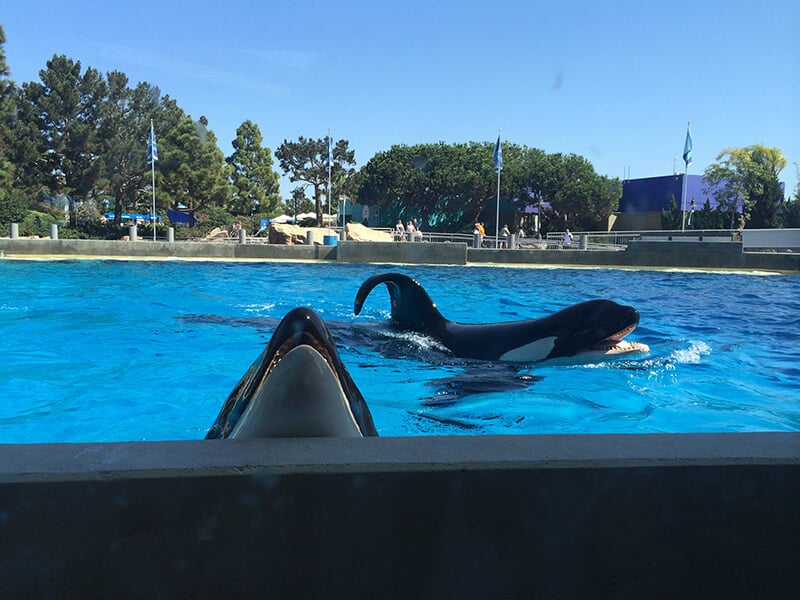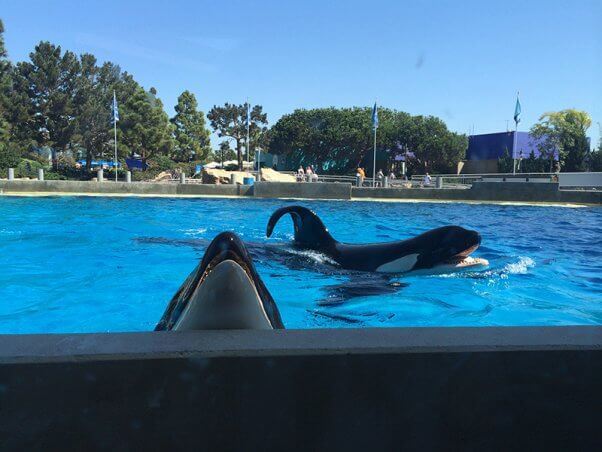 Rodeos and Horse Races Get Booted
Rodeos and horse races like the Calgary Stampede, the Kentucky Derby, the Dubai World Cup, and others have been canceled or postponed because of the pandemic. In rodeos, wranglers drag animals such as bulls around by the neck, shock them with electric rods, and often inject them with steroids. Humans routinely over-medicate horses to improve their speed or mask injuries. These animals are often treated like commodities. Some of them are sent to slaughter when they've been used to the point of exhaustion. Rodeos and horse races may be held later this year, so check out these easy ways to help horses.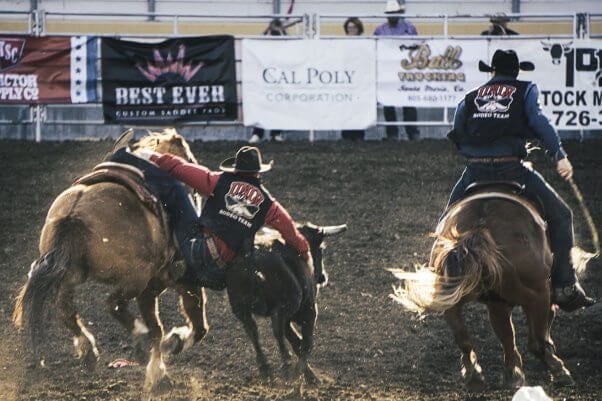 Bulls Avoided Bloodbaths Without Bullfights
The Running of the Bulls is a barbaric event held during the annual San Fermín festival in Spain. During this weeklong festival, both bulls and humans are injured. Each morning, humans fire rockets at bulls to make them run into the streets. As the panicked animals crash into walls, they may break bones and sustain other injuries. Then in the evening, the same bulls are forced into the bullring, where they're violently stabbed to death in front of spectators.
The Mexican states of Coahuila, Guerrero, Quintana Roo, and Sonora as well as 100 towns in Spain have already banned bullfighting. The latest victory for bulls was in Bogotá, when the city banned the death of bulls and the use of weapons during bullfights, making these events almost impossible. While COVID-19 canceled many bullfights, some bulls were sent directly to slaughter instead. Now, bullfighters in Colombia, Mexico, Spain, and other countries are planning to restart bullfights soon. They're even considering broadcasting bullfights without live audiences via TV channels like Toros, a subscription channel of Movistar+. Help us stop these cruel events by signing our action alert.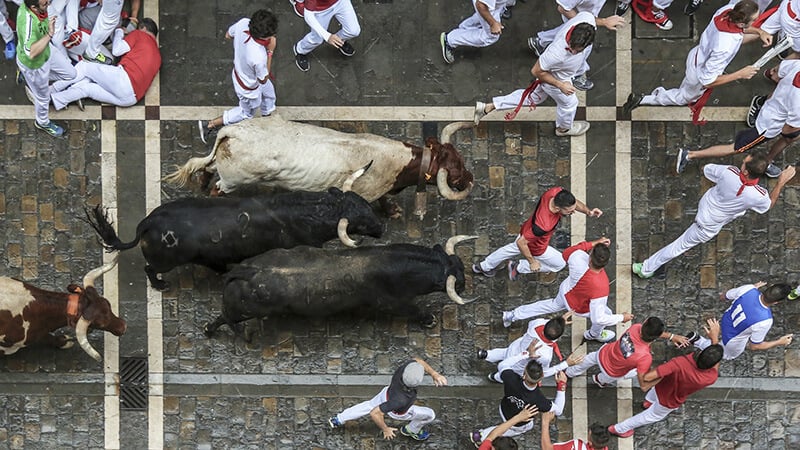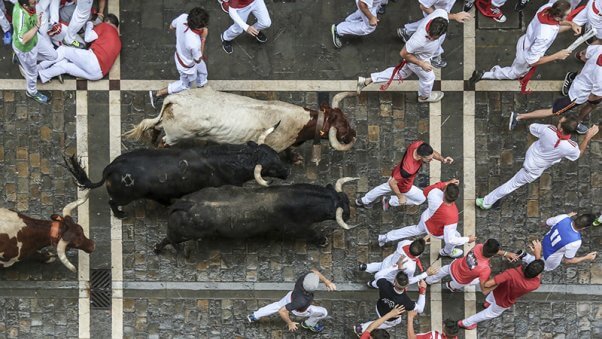 SeaQuest Petting Zoos Temporarily Shut Their Doors
SeaQuest's shady aquariums force many animals—including otters, birds, and fish—to interact constantly with humans. According to news reports, whistleblowers said that at a Las Vegas location, children stomped on and killed birds. Employees then threw their dead bodies into the garbage. Workers at another location in Folsom, California, reportedly didn't notice that a dead, decomposing stingray was out in the open for visitors to touch. SeaQuest has also racked up violations and has a laundry list of human injuries. While most locations have reopened, they're restricting public contact with animals—let's tell the company to set sail to animal exploitation for good.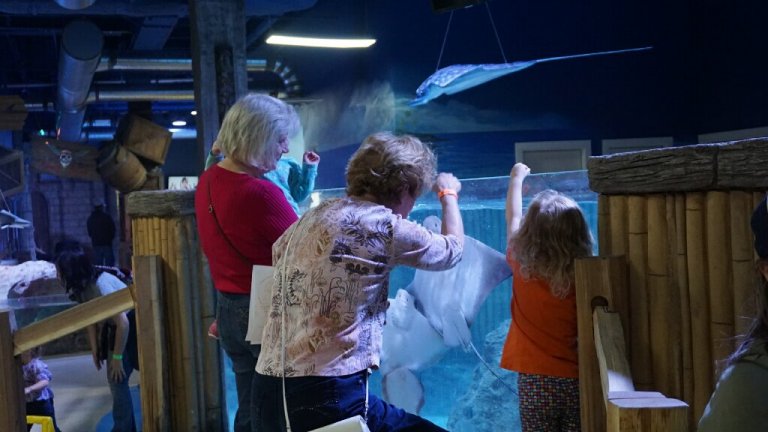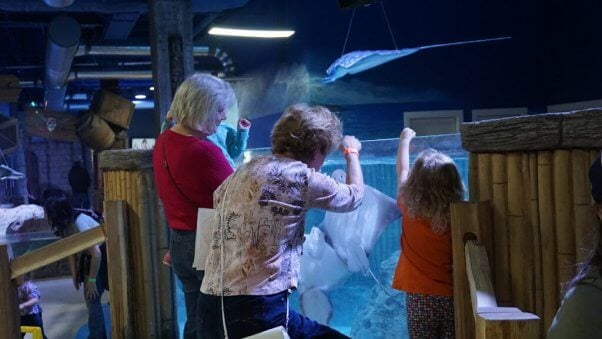 Animal Contests and Showcases Get Fenced Off
COVID-19 has canceled or indefinitely postponed animal exhibitions such as the Sydney Royal Easter Show in Australia, in which farmers bring out animals normally imprisoned on farms to have children milk a cow and "pat a chick." All the while, no one tells spectators that farmers take calves away from their mothers to steal their milk. They also often kill male chicks shortly after birth because they can't lay eggs. At this Australian event, sheep displayed for visitors are usually "mulesed" later—that is, huge chunks of skin and flesh are cut away from their backsides.
At dog and cat shows, owners subject animals to makeup such as eyeliner and hair tools like flatirons. Fairs and other events that use animals could still be held this summer, so please, don't watch any dog or cat show, and never buy animals from a breeder or pet shop. Adopt instead!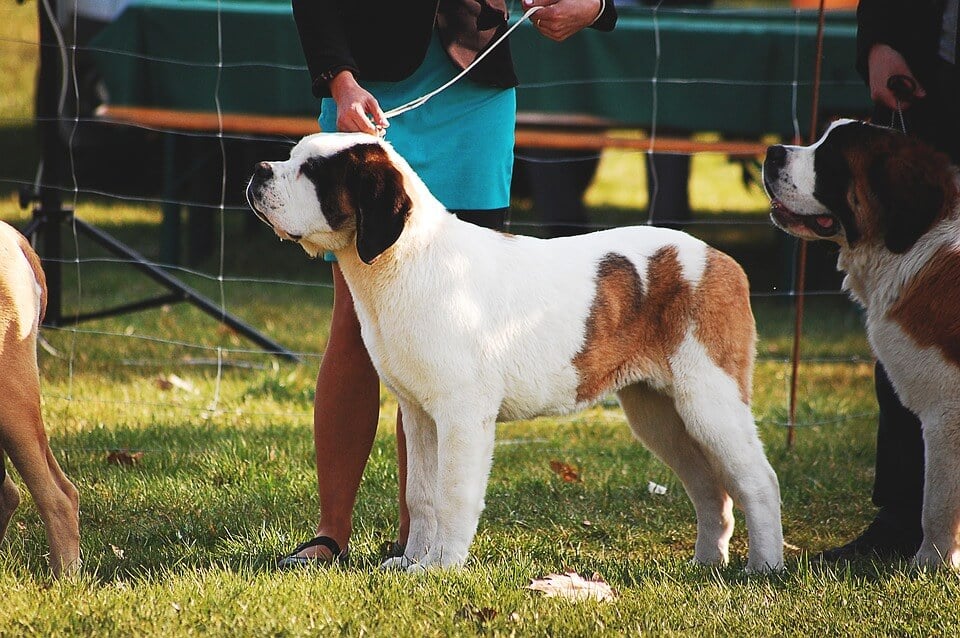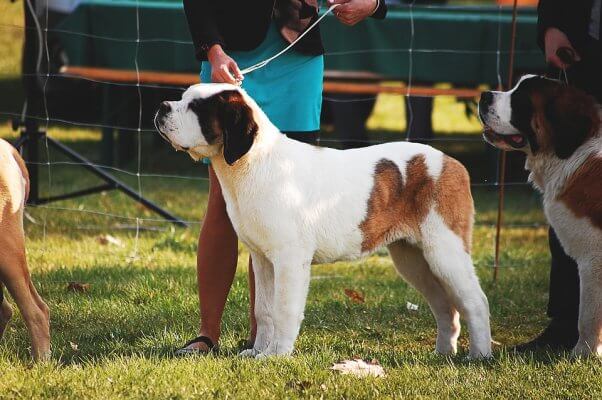 Circuses With Animals Tear Down Their Tents
Circuses around the world closed down during the pandemic. This means that animals such as elephants, camels, and big cats weren't being forced to perform in front of large crowds. However, circuses often keep animals chained or caged when they're not being abused during training or performances. Help push circuses like Garden Bros. and UniverSoul to stop using animals. Until they do, check out this list of animal-free circuses to add to your bucket list.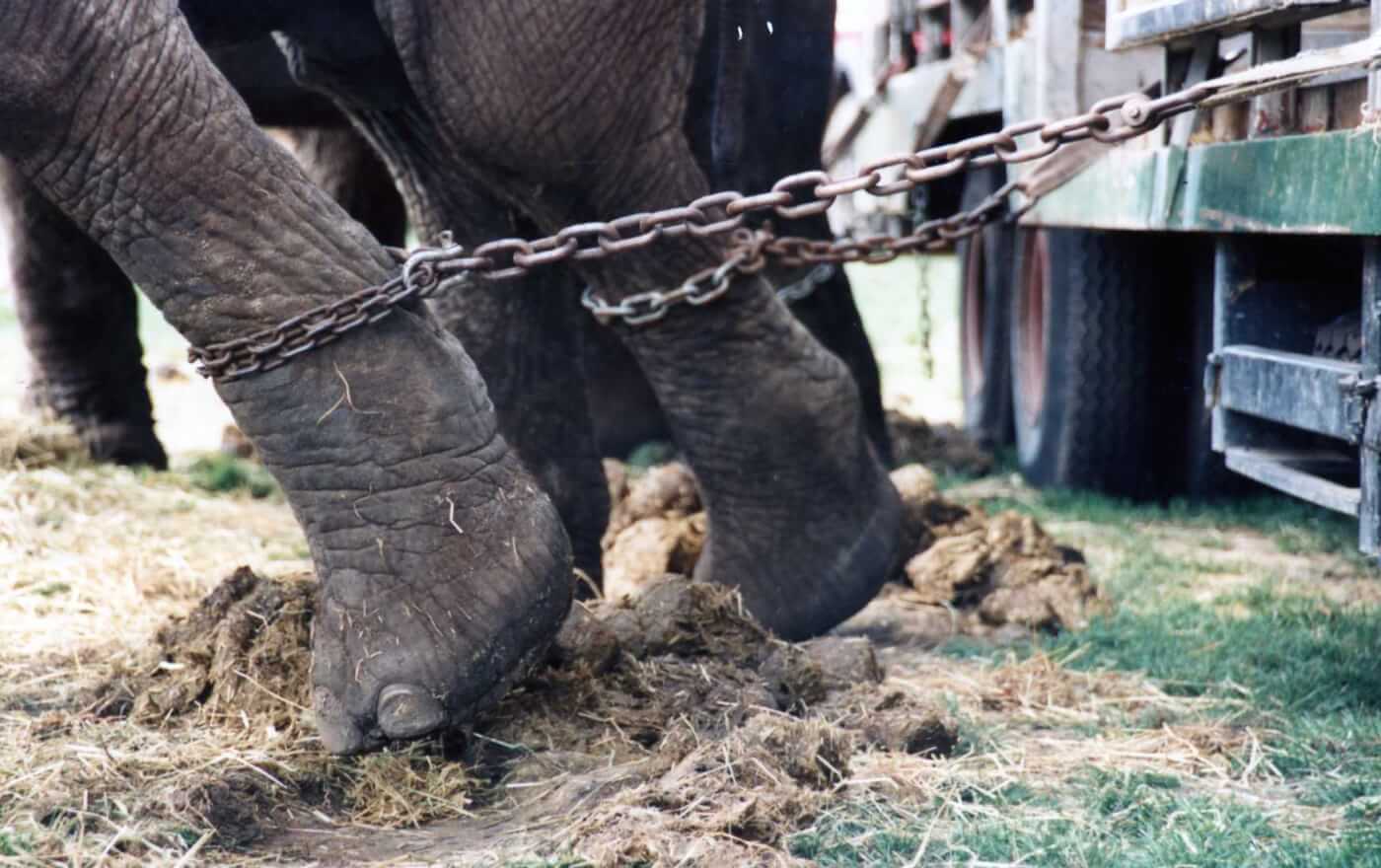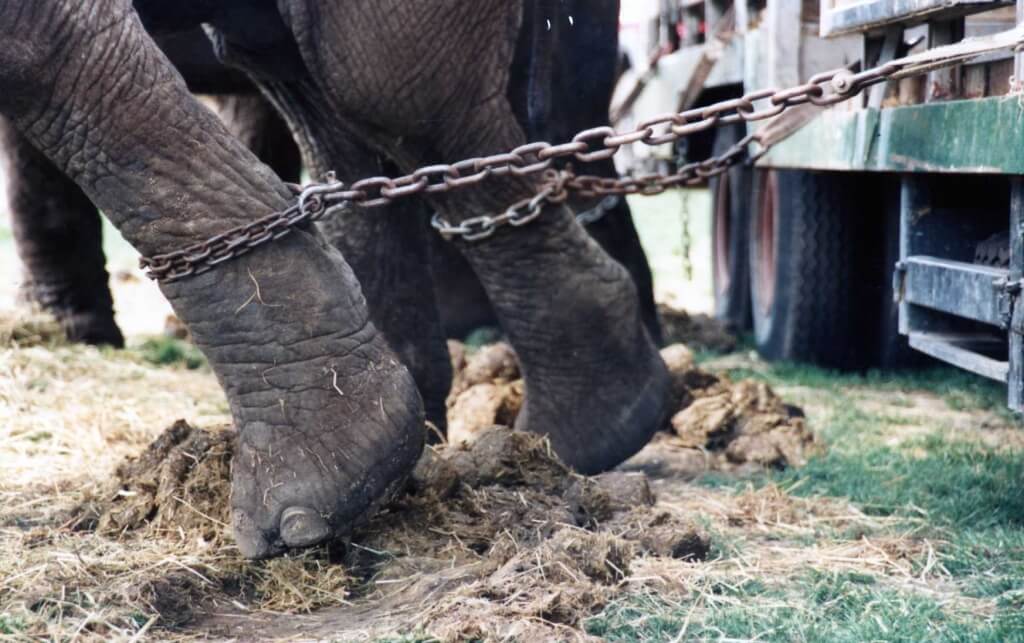 ---
Will These Be Canceled Next? We Say They Should End for Good
The Iditarod
Mushers force dogs to run about 1,000 miles in less than two weeks during the annual Iditarod dogsled race in Alaska. The animals' only reward for undertaking such a grueling trek is death, injury, or permanent scarring. As many as half the dogs who start the race don't finish it, because they're too exhausted, ill, or injured to go on. Dogs who finish the race but are no longer considered useful to the industry may be abandoned, shot, or drowned. With or without COVID-19's help, let's get the 2021 Iditarod and any future race canceled.
Horse-Drawn Carriages
Chicago has become the largest city in the country to ban horse-drawn carriage rides, effective January 2021, thanks to local activists and PETA. However, other cities like New York are still allowing the dangerous rides. Drivers force horses to tote humans around for hours on end, sometimes during mandatory heat suspensions or in freezing weather. When we're able to enjoy being outdoors with others again, let's not abuse other sentient beings in the process.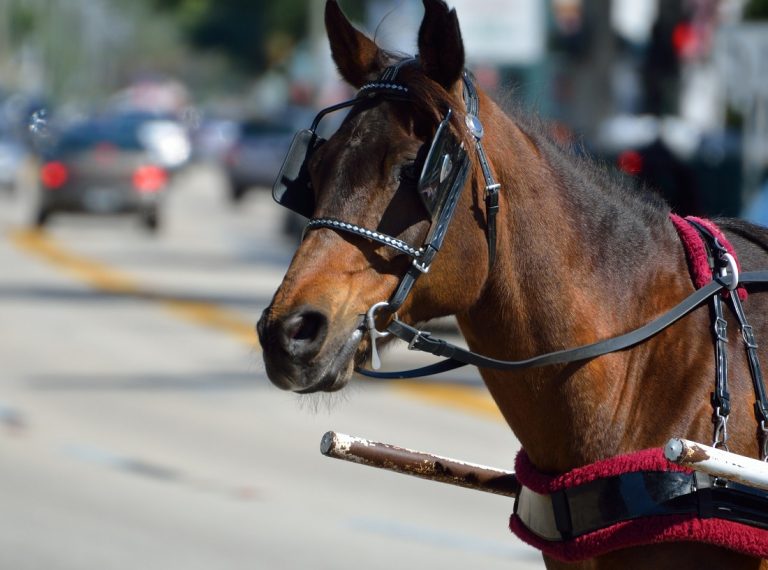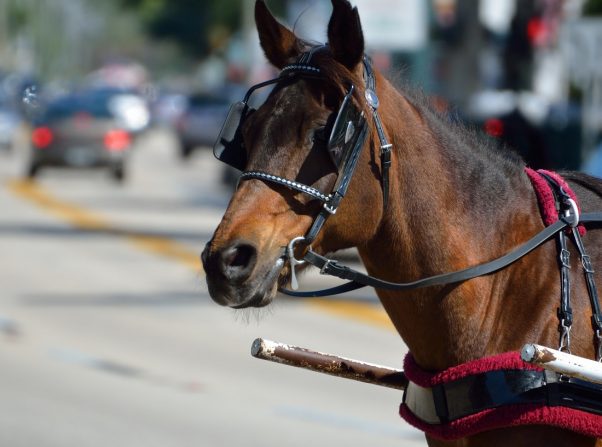 Regardless of the Pandemic, Animals Are Never Ours to Use for Entertainment
When humans use animals for entertainment, they're denying them the right to enjoy a natural life. This discrimination against animals is called speciesism. One way to help them is to visit animal-friendly places, instead of supporting abusive venues. By speaking out against injustice in any of the ways above, you'll be acknowledging that all sentient beings want to live free from domination and abuse.