Update: May 20, 2020
Federal authorities agree with PETA: Exhibitors are risking the health and even the lives of big-cat cubs if they continue to pass them around as photo props during the pandemic.
In response to an appeal from PETA and because COVID-19 has been found in captive big cats, the U.S. Department of Agriculture (USDA) announced that it would issue a new advisory that, if followed, will prevent exhibitors from allowing forced public encounters with cubs.
The USDA is requesting that exhibitors do the following:
Consult with their attending veterinarians in order to protect the health and welfare of big cats
Wear extra protective equipment and practice physical distancing when possible
Encourage members of the public to keep at least 6 feet away from big cats (and optimally wear a mask when in the vicinity of captive big cats), effectively ending all cub-petting events
The Association of Zoos & Aquariums and the Big Cat Sanctuary Alliance both publicly supported PETA's petition. We pointed out that stressful public handling puts vulnerable cubs—who have been prematurely separated from their mothers for use in these encounters and whose immune systems aren't fully developed—at an increased risk not only of contracting the virus but also of not recovering if infected.
As certain states have started reopening, some roadside zoos that normally allow cub petting have resumed operation, including two facilities that appeared in the Netflix series Tiger King: Myrtle Beach Safari in South Carolina and the former G.W. Zoo (now branding itself as "Tiger King Park") in Oklahoma.
PETA encourages everyone who cares about animals to stay 600 feet away from any shady roadside zoo that's still trying to make a buck off a baby tiger.
Originally published on April 29, 2020:
Five tigers and three lions at the Bronx Zoo have tested positive for COVID-19, apparently after being infected by an asymptomatic zookeeper.
All vulnerable species should be included in provisions to restrict touching and enforce social distancing.
PETA submitted a petition for rulemaking to the U.S. Department of Agriculture calling for the implementation of an emergency rule prohibiting big-cat cub petting during the COVID-19 pandemic.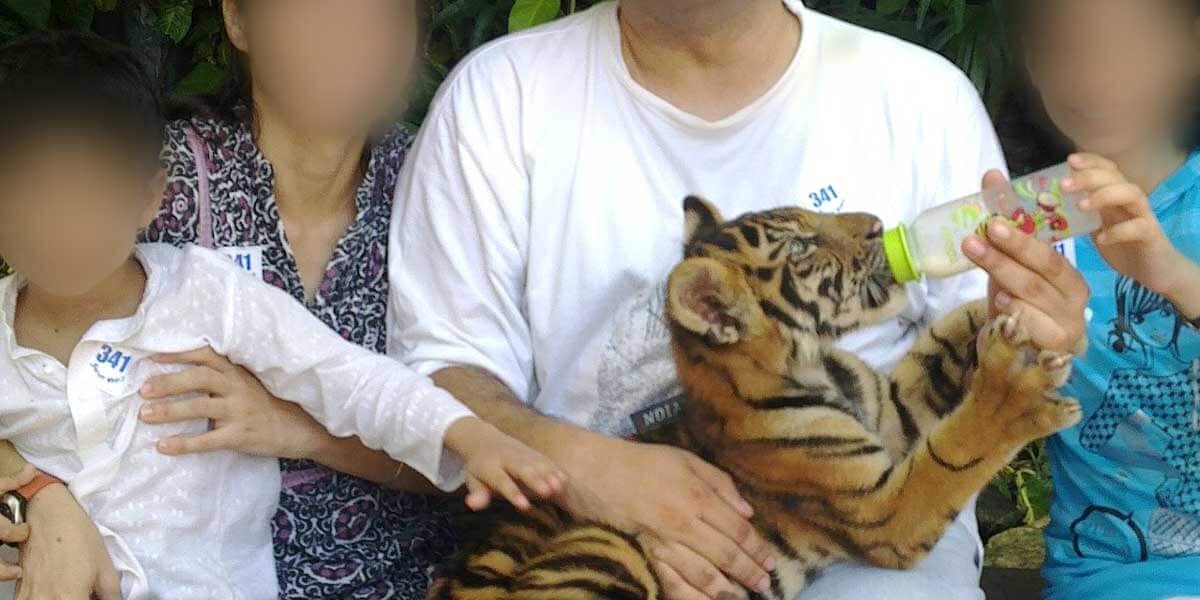 While there is clear evidence that humans can transmit the novel coronavirus to felids, there is no evidence of the reverse.
Six of the eight big cats at the Bronx Zoo exhibited respiratory symptoms. Two domestic cats in New York have also tested positive for the virus and exhibited respiratory symptoms.
The Centers for Disease Control and Prevention advised that "[u]ntil we learn more about how this virus affects animals," it's important to treat animal companions "as you would other human family to protect them from a possible infection." This includes prohibiting interactions outside of households.
This advice should apply equally to big-cat cubs exploited in cub-petting encounters.
Big-cat cubs lack fully developed immune systems, and public encounters expose these vulnerable babies to an endless stream of paying guests, who could be asymptomatic or pre-symptomatic for COVID-19.
In nature, tigers stay with their protective and nurturing mothers for up to two years, but tiger and other big-cat cubs who are used for photo ops were torn away from their mothers when they were just days or weeks old.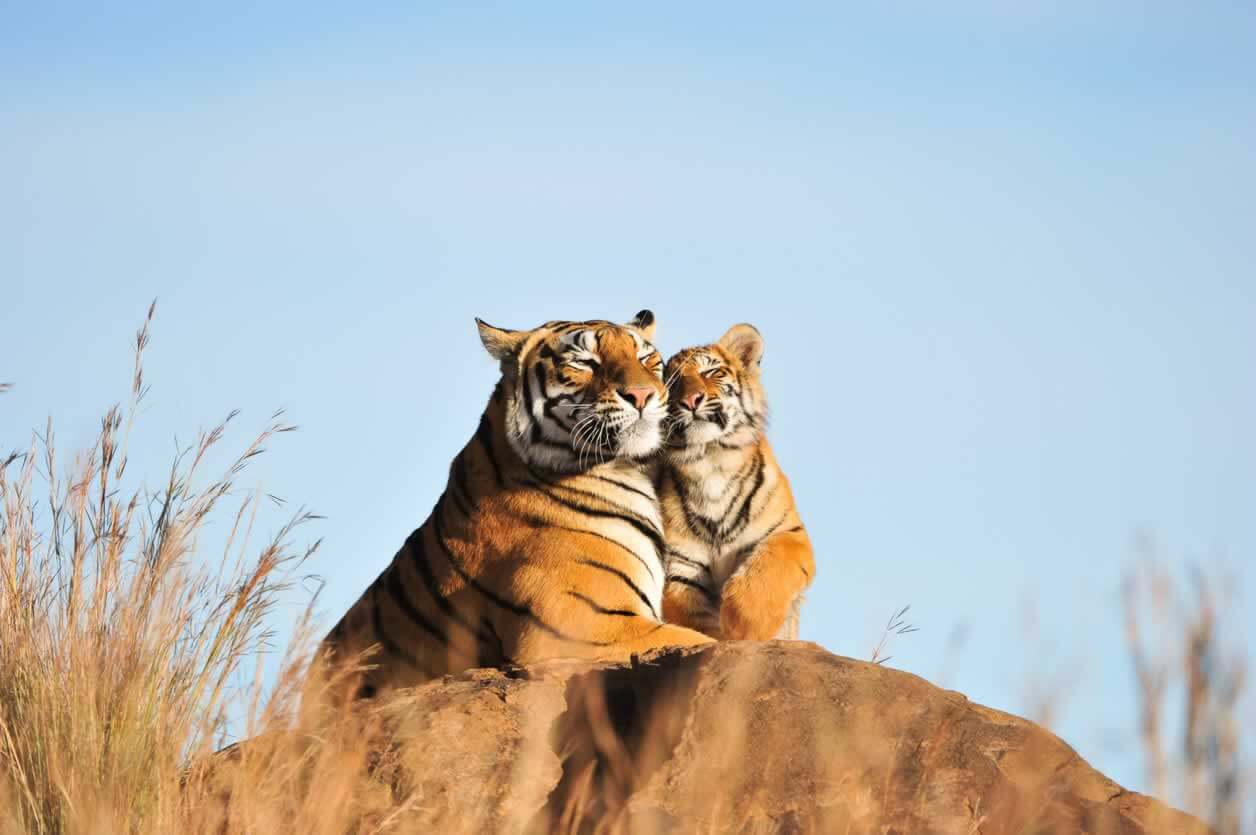 © iStock.com/julianwphoto
Like baby humans, big-cat cubs need constant comfort from their mothers. They need her milk, warmth, and companionship, and most of all, they need to be left undisturbed so that they can rest and develop properly.
Exhibitors stress these frightened, helpless infants by breaking up their families. They force them to stay awake and experience long hours of public encounters. This reality further taxes their underdeveloped immune systems, placing them at increased risk of contracting COVID-19 and hindering their chance of fighting off the virus if infected.
With more than 1 million documented COVID-19 cases in the U.S., there is an undeniable risk that big-cat cubs who regularly encounter humans during public exhibitions will be exposed to and develop the disease.
Until a cure or a vaccine becomes available, protecting animals from possible infection means avoiding exposure to the virus.
Just like humans, all other animals want to be free from torment.
Taking a baby away from his or her mother is wrong. What happens to these vulnerable animals when they're used in tourist attractions isn't "cute" at all—and is never worth a photo.
PETA makes it easy to take action for big cats abused in the entertainment industry. Click on the link below to help with numerous PETA campaigns.