Bogotá's City Council, alongside animal rights councilor Andrea Padilla and councilor Juan Baena—coauthor of the project—approved an agreement to restrict bullfights in the Colombian capital.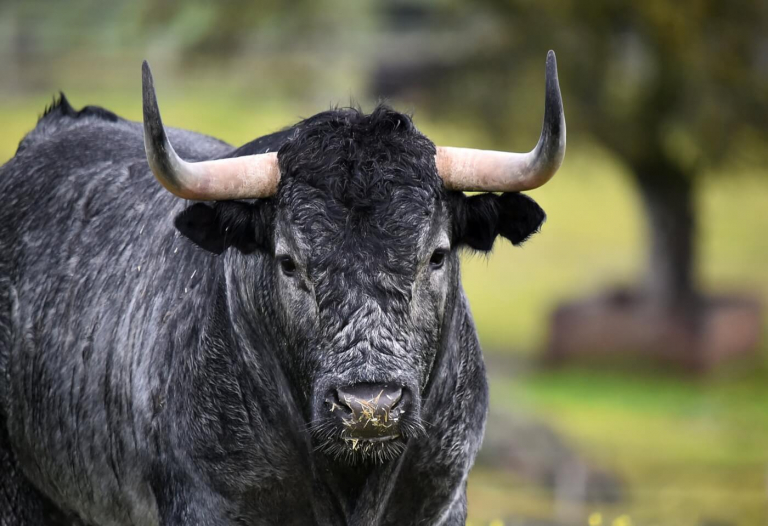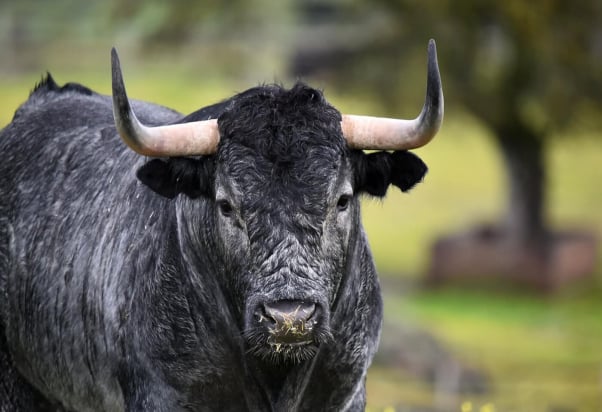 © iStock.com/alberto clemares expósito
It's as simple as not giving any more tax money to the bullfighting industry. This industry lives off public funds, and bullfights must be restricted to stop fueling an industry that survives on animal abuse.
Bogotá has decided to skip the archaic discourse of the Constitutional Tribunal, which time and time again associates the word "culture" with the bullfighting industry.
How will Bogotá restrict bullfights?
There will be no more bloodshed.
The use of banderillas, spears, and swords has been eliminated. This way, the sadistic fans that attend bullfights in Plaza La Santamaría will stop doing so, since there will be no more bloody "spectacles" to watch.
Councilor Padilla knows that this doesn't eliminate animal abuse completely, but it will limit it.
"During the journey from the pasture to the arena, a bull can lose up to 30 kilos of weight from stress. Just appearing at the plaza is very exhausting. Which is why we can't say there are 'bloodless' bullfights, as they have been traditionally called, but bullfights 'with no bloodshed,' would be much better, claimed the councilor to Alianza Verde.
Without a doubt, it's the beginning of a definitive victory against animal abuse. However, the bulls used in bullfights with no bloodshed suffer the same cruel fate as those used in traditional bullfights.
Cruelty to bulls used in these fights begins before the animals even enter the ring. Their horns are often shaved to throw off their sense of balance, and they are sometimes kept in total darkness before the fights, which disorients and confuses them.
https://twitter.com/peta/status/1125574723868549120
There will be no more death inside the bullring.
Without weapons, bullfighters won't be able to injure or kill the bull. Murdering the bull is therefore, banned.
Watching & cheering as an animal is stabbed & killed isn't tradition, it's CRUELTY.

Bullfights are rigged in the most horrible ways before bulls even enter the ring—leaving them impaired & vulnerable.

Help @PETA_Latino put an end to this torture! https://t.co/SkJiIVNqHw pic.twitter.com/HaDB9wXsOv

— PETA (@peta) June 12, 2020
There will be no more financial incentives.
Whoever organizes a bullfight in Bogotá, will have to assume all operating expenses and will have to pay 20% in taxes, a portion of which will go to the Institute of Animal Welfare and Protection.
"Not a single peso will go toward bullfights," said Claudia López in one of her first statements after being elected Mayor of Bogotá, affirming her anti-bullfighting stance.
Information on animal suffering
Now, bullfighting entrepreneurs who wish to organize a bullfight will have to reach into their own pockets to inform the public about the suffering that bulls endure in the arena. A similar measure is applied to the tobacco industry, which requires it to show images on the packaging depicting the effect of the product on smokers' health.
30% of its publicity must be in line with this concept.
And this is why:
"Animals are individuals with rights, and they deserve all our protection and respect," as councilor Juan Baena said.
Reduction in the number of "fiestas."
The "fiestas" will be reduced from eight to four, three in January and February and one in August, thus giving organizers who dare to plan a bullfight in Bogotá much less maneuvering time.
The ban on bullfighting, according to Padilla, has a legal obstacle expressed by the Constitutional Court, which says:
"We can't wait for Congress to ban bullfights, because it can be a paralyzing entity. The Council has reached the bold decision of restricting animal abuse, and Bogotá is ready for this," said the councilor.
Opposition to bullfighting is growing, but there is still work to do.
Bogotá has taken an important step, but we still need your support to help put an end to this sadistic abuse in many other cities and countries.
One of them is Spain, where the television platform Movistar Plus wants to televise the torture and murder of bulls behind closed doors so as to not lose subscribers to its pay-per-view Toros channel.
Help us reach 50,000 signatures to try to block its proposal to murder 576 bulls.