When the cause was just, Dick Gregory was there.
Gregory, who died on Saturday at the age of 84, had marched with Dr. Martin Luther King Jr. in Washington, D.C., and Selma, Alabama. As a teenager, he led a march against school segregation in his native St. Louis. Later, he chartered a plane to fly food to poor African-Americans in Mississippi after local governments stopped distributing surpluses in areas where voter registration drives were being organized.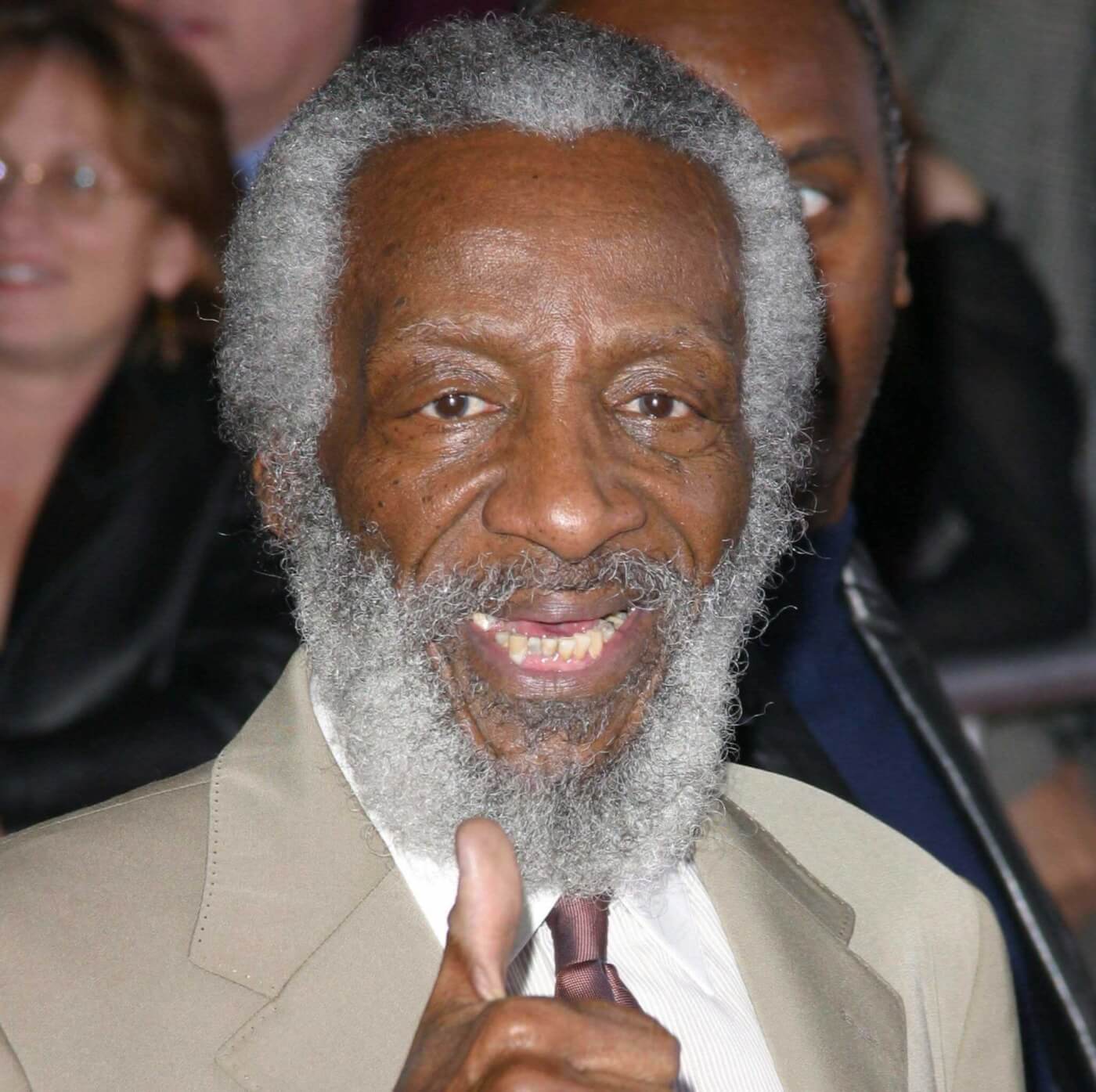 ©Starmaxinc.com
He worked for the rights of all animals.
In 1998, Gregory wrote a powerful op-ed for PETA about Ringling Bros. and Barnum & Bailey Circus, comparing its abuse of animals to one of America's darkest chapters: "When I look at animals held captive by circuses, I think of slavery. Animals in circuses represent the domination and oppression we have fought against for so long. They wear the same chains and shackles."
Gregory stressed that sentiment in a video that he made for PETA in which he urged viewers "to be an abolitionist for the animals" and avoid the circus. And in another video encouraging everyone to order one of PETA's vegan starter kits, he talked about the severe crowding and horrific mutilations, such as dehorning and debeaking, endured by animals on factory farms.
"Chicken, fish, pigs, and cows all feel pain, just like you and I do," he said. "Please help end this injustice."
Gregory always had a keen eye for injustice, even when he was starting out in comedy clubs in Chicago in the 1950s. He helped bridge the racial divide and, as a social satirist, opened the door for Richard Pryor and Eddie Murphy, among others.
He spent less time on the stage, though, after working with Dr. King, whose message about nonviolence Gregory took to heart. As he saw it, nonviolence included all forms of life.
A quotation that accompanied Gregory's photograph on PETA's tribute to iconic African-American vegans and vegetarians laid it all out:
Animals and humans suffer and die alike. Violence causes the same pain, the same spilling of blood, the same stench of death, the same arrogant, cruel, and brutal taking of life. We don't have to be a part of it.