A shelter, according to Merriam-Webster.com, is "an establishment that houses and feeds stray animals." But a dangerous new policy that's being pushed by organizations that oppose euthanasia under any circumstances urges shelters not to take in or help cats in need—not help them at all! Instead, it encourages shelters to dump or leave all cats on the streets, often illegally—regardless of whether or not they are socialized or will even be fed. It's another cheap and despicable tactic that lets shelters achieve a "high save rate" but abandons animals without help or hope.
Some "animal-protection" organizations are now actually encouraging shelters not to help any cats, even friendly ones who may never have spent a night outdoors in their lives. Please imagine what that would be like for your own cat. The animals who are rejected by shelters still die—but not peacefully.
Last October, a woman in Cornelius, North Carolina, was arrested on more than a dozen charges of cruelty to animals after police said she poisoned 14 cats and left them in a suitcase near a dumpster. The woman claimed that she had tried to find a "no-kill" shelter that would take the cats after she became overwhelmed with unplanned litters of kittens, but none would accept them.
In Valparaiso, Indiana, 31 cats were reportedly found in an abandoned house after a woman called the county shelter asking to drop off six cats. When the shelter told her that it could only accept three cats per week, the woman left town without taking any cats to the shelter. Three kittens and one adult cat found in the abandoned house were dead. The director of a shelter in a neighboring county remarked, "What they don't understand is that when they turn people away, they're forcing them to abandon their animals …. They are playing a role in it, just not at their own facility."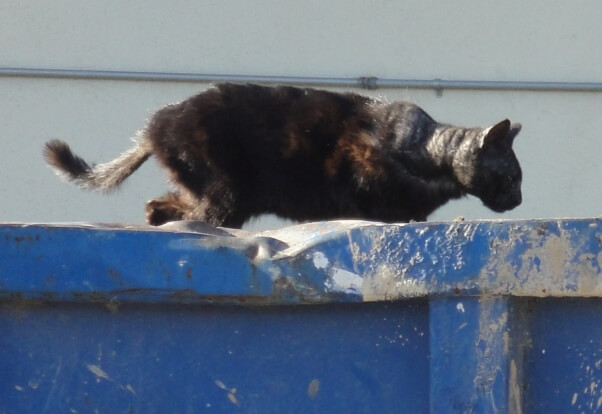 Under pressure to be "no-kill," cowardly shelters are washing their hands of stray and unwanted cats. Two shelters in Chicago, including a taxpayer-funded facility, stopped accepting cats from the public last summer because they were over capacity. A shelter in Nova Scotia had a waiting list of more than 1,000 cats who couldn't be accommodated, and after a "no-kill" law took effect in Delaware in 2011, most shelters in the state enforced limited-admission policies, especially for cats. A volunteer at one Delaware rescue remarked, "Basically what that caused, is it makes statistics look good in shelters … and puts the killing on people who are dumping them out on the street because they have nowhere to take them." There are hundreds of other examples like these.
When shelters stop sheltering cats, the animals they reject remain on the streets, in rural areas, or in neighborhoods—where they are often considered unwelcome by residents who must then deal with the situation on their own. Worse yet, the animals are sure to procreate, so they will produce even more homeless and unwanted animals. It's a vicious cycle.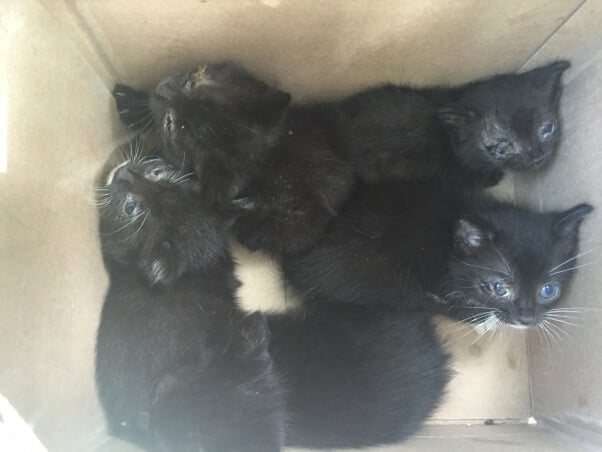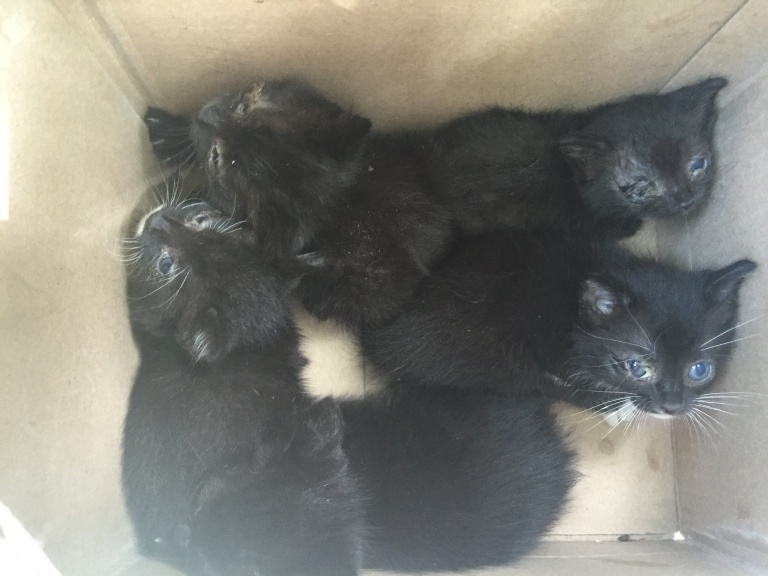 In Fort Myers, Florida, residents on one street had become so fed up with the dozens of unsocialized cats who had been dumped there as part of the county's "Trap-Neuter-Return" (TNR) program that several residents were planning to move. "I live in a litterbox," one resident said. Others reported that, despite the TNR program, unsterilized cats were being fed and kittens were still being born.
In Jacksonville, Florida, a woman was reportedly left with a colony of homeless Siamese cats in her backyard after her neighbor who had been feeding the cats for a year chased them out of his yard with dogs. The local animal control office told the woman that it's her responsibility to trap the cats and that it would spay or neuter them—but would take the cats right back to her yard afterward. "He decides to shun them off and they end up in my backyard and now I have to see kittens that are starving," the woman said.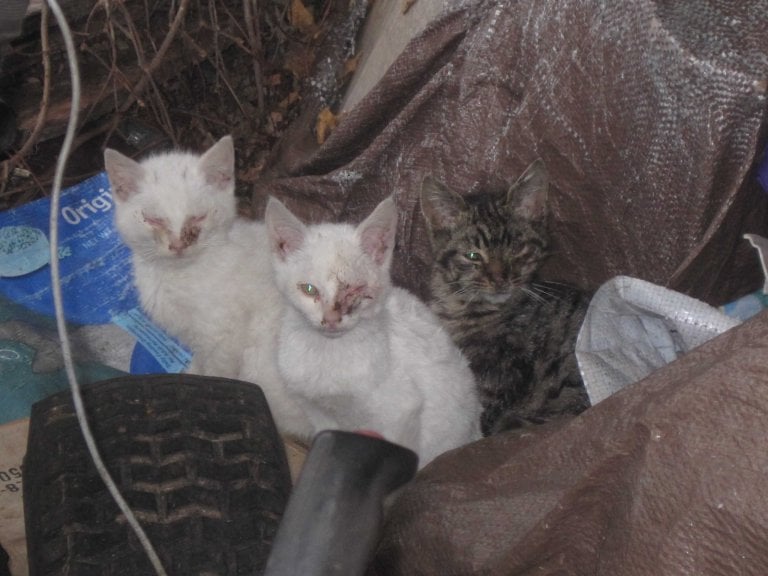 Residents in another Jacksonville community also reported that neighbors were using dogs to attack roaming cats. The dogs have reportedly mauled people's companion cats to death and have damaged vehicles after cats crawled underneath them to try to hide.
Dogs aren't the only dangers cats face when shelters leave them on the streets. Many cats are killed after being hit by cars, ingesting poison, contracting fatal diseases, freezing to death, or being tortured by cruel people. Shelters that turn cats away share the blame when they die painfully.
Last December, a man was arrested in Pittsburgh after allegedly admitting to killing cats, some of whom were reportedly part of a "sanctioned colony." The man reportedly confessed to spraying bleach in the faces of two cats who got into his basement and then beating them to death with a hockey stick. The suspect reportedly told investigators, "The cats are beyond a complete nuisance."
In Ithaca, New York, at least seven cats who were part of a "managed feral colony" were found dead or sick after ingesting antifreeze that was mixed with dry cat food and set out in a parking lot where the cats apparently gathered. Of the seven cats, only one survived. On a later date, the number of cats who had ingested the poison had risen to 15, including two more cats found dead. Officials believed the person responsible for the poisonings "may be someone who is fed up with the feral cat population."
A cat named Taylor was one of three cats who were mutilated and duct-taped to a piece of plywood in Universal City, Texas. One cat was disemboweled, and at least two had their throats slit. Officials believed the man who tortured the cats had acquired them on Craigslist. Taylor had apparently been advertised on Craigslist after a shelter refused to accept him. The cat's distraught former guardian said, "Taylor is our pet, we love him and we were trying our best to give him a good, safe home. But because there's no room in the shelter, this is what ended up happening."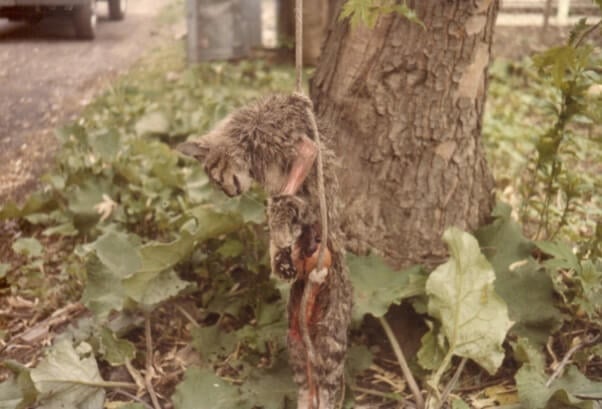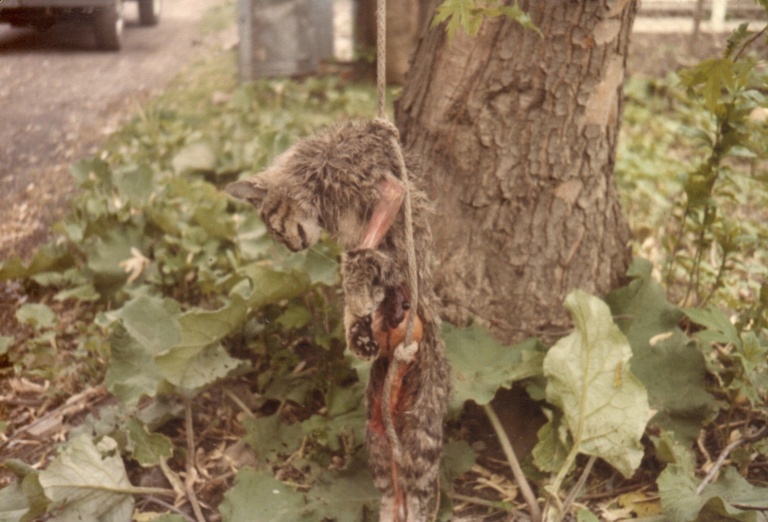 Cruelty cases like these are skyrocketing as fewer and fewer shelters accept cats, leaving them in the hands of people who don't want them or in communities where aggravated residents attempt to solve the "problem" themselves in a cruel way.
Shelters are supposed to prevent cruelty and abandonment—not encourage those dire situations. We think cats like Taylor and the countless others who have suffered and died because of turn-away policies would agree.
This post is part of a series exploring the problems associated with "no-kill" shelter policies. To learn more, please read our other posts on this issue: