Ten years ago today, the debut of a documentary film made a big splash and ushered in a sea change for animals used for human entertainment. The way people felt about keeping orcas in tiny tanks at SeaWorld and other marine parks shifted dramatically after Magnolia Pictures and CNN Films released the critically acclaimed Blackfish in the U.S. on July 19, 2013.
Do you want to learn more about this groundbreaking film? Watch the trailer now:
Director Gabriela Cowperthwaite's documentary centers on a captive orca named Tilikum, who was torn away from his family and ocean home at the age of 2. He spent more than 30 years in captivity, most of it at SeaWorld. His anguish and frustration—caused by years of intense confinement and lack of emotional and intellectual stimulation—led him to kill three humans.
Cowperthwaite pieced together Tilikum's story with shocking film footage, expert testimony, and heartbreaking interviews with the people who knew this orca better than anyone, his former trainers. By telling Tilikum's tragic tale, Blackfish inspired countless viewers never to visit marine parks again.
Since Blackfish's release, what has happened to orcas at SeaWorld?
Seven orcas have died at SeaWorld parks since 2013. Unna, Kasatka, Kyara, Kayla, Amaya, Nakai, and Tilikum all died in the abusement park's small tanks. Orcas Skyla and Kohana—whom SeaWorld shipped to Loro Parque in Spain along with Tekoa and Keto, who killed Loro Parque trainer Alexis Martínez while a senior SeaWorld trainer supervised a session—have also died since the film's release.
Eighteen orcas still suffer at SeaWorld parks, including Corky. Humans captured her from her natural home in 1969, and she has spent more time in captivity than any other orca alive today.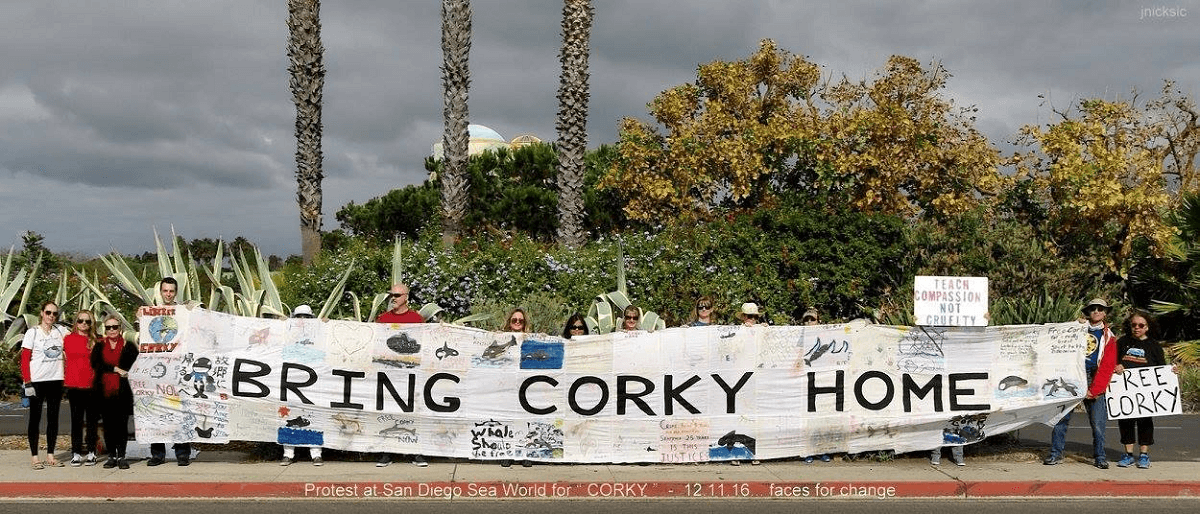 Photo Credit: JNicksic
In 2016, because of PETA's campaigns and mounting criticism of SeaWorld from the public, the company ended its sordid orca-breeding program. However, it still uses other dolphins and whales as breeding machines to create generations of suffering animals in order to fill the park's tanks.
In 2023, SeaWorld opened a park in Abu Dhabi. While no orcas are at this facility, over 100,000 other marine animals are imprisoned there, including dolphins the company secretly shipped from parks in the U.S.
What happened to SeaWorld because of Blackfish?
SeaWorld faced more than half a dozen lawsuits from shareholders, including a securities class-action lawsuit alleging that it had misled investors about the impact of Blackfish and the unethical treatment of the orcas at its parks. The company agreed to a $65 million settlement of the lawsuit, and the company and its former CEO separately paid $5 million to settle fraud charges brought by the U.S. Securities and Exchange Commission for misleading investors about how the documentary was hurting the company.
Since the film debuted, SeaWorld has cycled through four CEOs and eliminated more than 3,300 positions.
In 2020, following pressure from PETA, SeaWorld ended the practice of "dolphin surfing" during shows, in which trainers would stand on dolphins' faces and ride on their backs.
Numerous companies—including Tripadvisor, Airbnb, and JetBlue Airways—cut ties with SeaWorld after acknowledging that keeping highly intelligent, emotionally complex animals in concrete tanks is cruel.
Musicians including Willie Nelson, Pat Benatar, and the groups Heart and the Beach Boys canceled performances at SeaWorld-owned parks following the release of the documentary.
In the 10 years since Blackfish premiered, many celebrities have joined PETA in urging people to shun SeaWorld. They include the following:

Pamela Anderson
Eric Balfour
Miguel Bernardeau
Jessica Biel
Jason Biggs
Colbie Caillat
Holly Marie Combs
Noah Cyrus
Kate del Castillo
Eva Gutowski
Joanna Krupa
Tommy Lee
Dulce María
Marisa Miller
Kathy Najimy
Behati Prinsloo
Rainey Qualley
Cassie Randolph
Krysten Ritter
Kelly Slater
Bella Thorne
Christopher von Uckermann
and the cast of Vanderpump Rules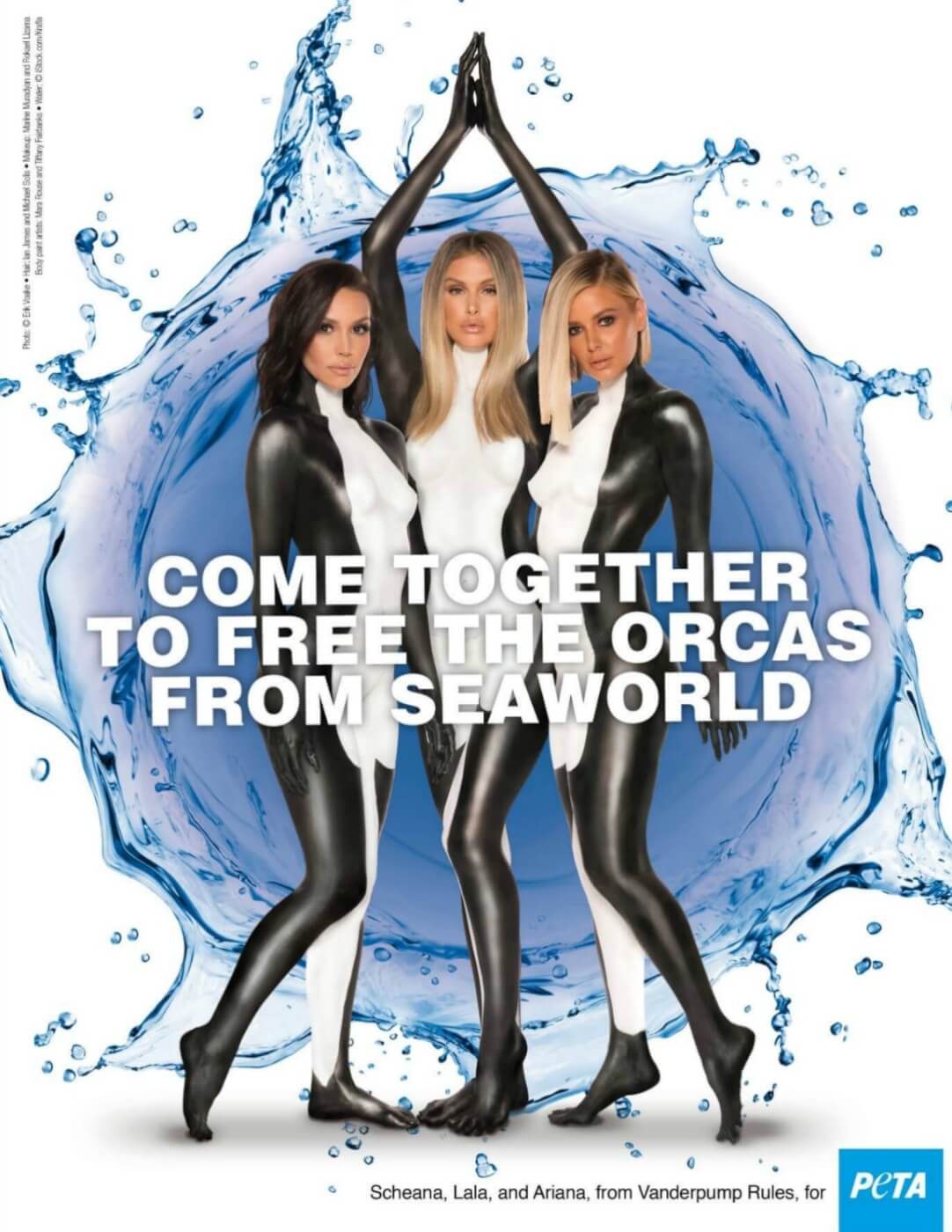 Ripple Effects: How the World Changed Outside of SeaWorld After Blackfish
In 2016, the state of California passed the Orca Protection Act, which banned captive orca breeding and bringing any new orcas into the state. That same year, the National Aquarium in Baltimore announced that it would send the dolphins there to a seaside sanctuary.
In 2018, the world's first beluga sanctuary opened in Iceland. Two belugas were moved from a marine park in China to the sanctuary.
In 2019, Canada banned dolphin and whale captivity nationwide.
In 2020, The Whale Sanctuary Project announced a plan to build a sanctuary for rescued orcas and belugas off the coast of Nova Scotia.
In March 2023, the Miami Seaquarium announced plans to move the lone orca Lolita to a seaside sanctuary following decades of pressure from PETA and other orca defenders. This announcement sent a message that it's high time for SeaWorld to retire the dolphins and whales it imprisons as well.
BREAKING: Lolita, the orca, will finally be going back to her home in the ocean after 52 years in captivity!

This comes after decades of campaigning by PETA and fellow animal rights activists, as well as the generosity of @Colts owner Jim Irsay, who provided the funds for her… pic.twitter.com/0zZISMOgmC

— PETA (@peta) March 30, 2023
Watch Blackfish on Amazon Prime Video, Hulu, Magnolia Selects, or other streaming services:
Want to do more to help orcas and other dolphins still held at SeaWorld?

Urge SeaWorld to establish a firm and rapid plan to end its use of animals, stop breeding all dolphins and whales, and relocate them to seaside sanctuaries.