SeaWorld? No tanks. That's the message actor Eric Balfour is sharing with fans in his first-ever PETA campaign, in which he's speaking up for dolphins and whales imprisoned at SeaWorld.
Best known for his roles in the popular television series Six Feet Under and 24, Balfour is also a devoted animal advocate. And as if we couldn't love him any more for supporting marine mammals, he's also a proud #RescueDad to adopted dog Coconut, who makes frequent cameos on his Instagram feed and helps him promote #AdoptDontShop. Swoon.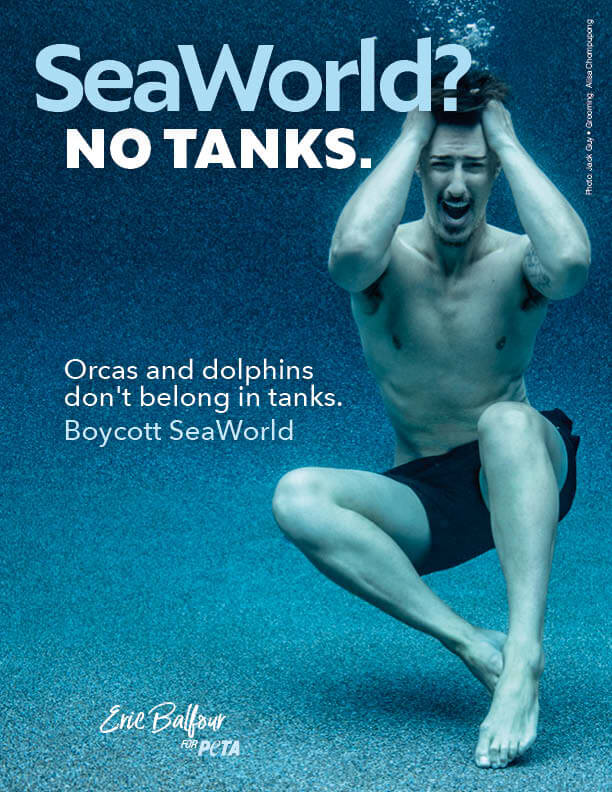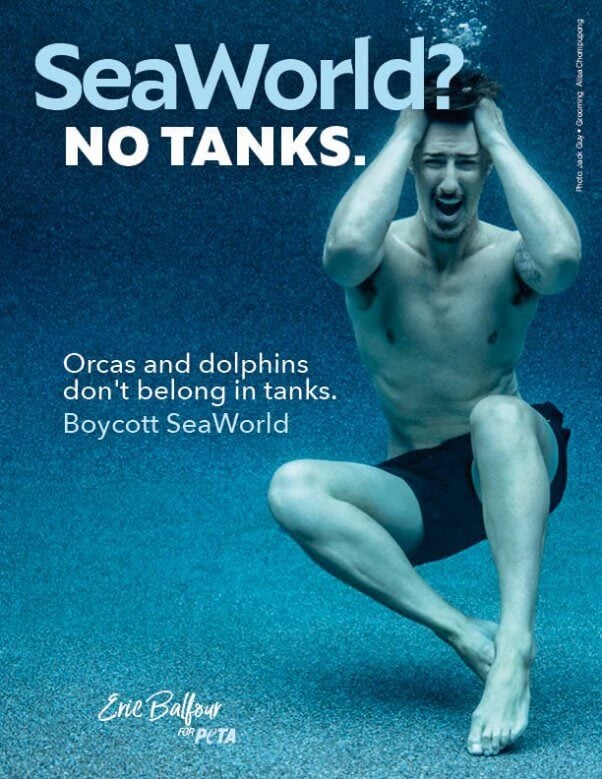 In a behind-the-scenes interview with PETA, Balfour calls out people who visit SeaWorld for playing a role in the torture that takes place at these abusement parks: "When you go to SeaWorld, when you go to one of these theme parks, it isn't passive. You're contributing to that animal's torture. It is as cruel as you can imagine."
When Balfour says "torture," he's not exaggerating. SeaWorld continues to cram 140 dolphins into just seven tanks, breeding them—sometimes forcibly after they've been drugged—and abusing them by allowing trainers to ride on their backs and use their faces as surfboards in circus-style shows. Some dolphins have been photographed with open wounds and scars on their faces, but SeaWorld continues to force them to perform these ridiculous, demeaning tricks.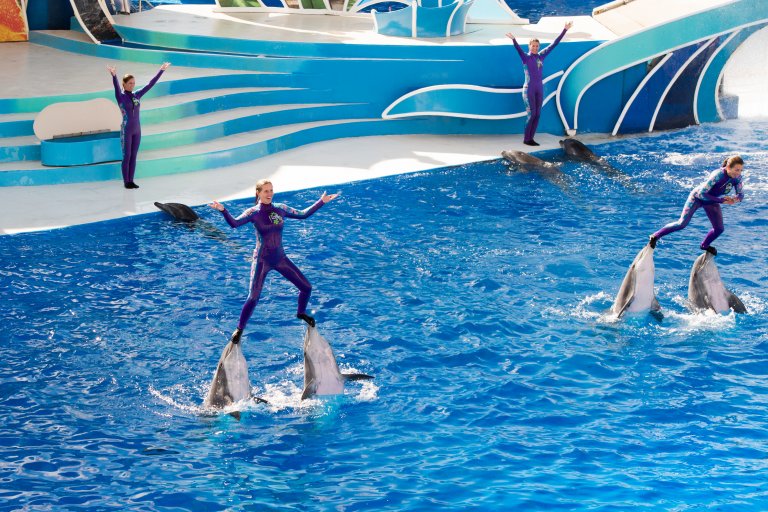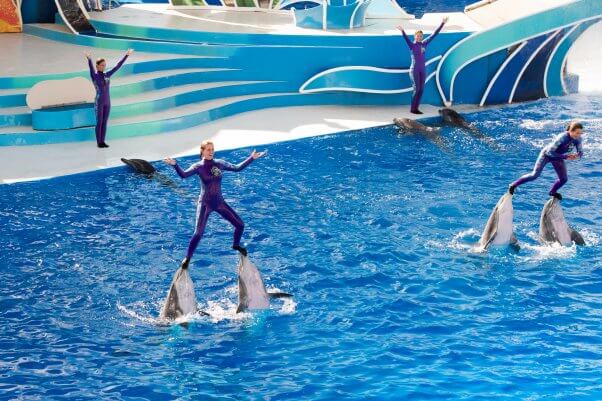 ©dreamstime.com/Izanbar
"Dolphins and whales don't belong in tanks this small. They belong in the open ocean. It's not cool. It's not fun for them. It's torture," says Balfour.
Fans can frequently find him posting heartwarming #DadLife photos with his 1-year-old son, Oliver. As a devoted parent, Balfour knows the best thing for children is to show them how animals live in their natural environments—not behind the glass walls of a tank. "We want our kids to love and enjoy and embrace the oceans and all of the amazing creatures that are in it," Balfour says. "Let 'em just see these incredible creatures in their natural habitat."