Horse racing scandals are not new. Racehorses are the victims of a money-driven industry that frequently uses drugs to push the horses to peak performance and hide their injuries and sometimes end their racing or breeding "careers" by sending them to slaughter. From problems with anti-doping regulations to a three-year prison sentence for a disgraced veterinarian, the recent drug-related scandals of the horse racing industry have become its mane event.
Here are five big drug-related horse racing scandals so far in 2022:
1. Anti-Doping Agreements Fall Apart
When it was announced that the U.S. Anti-Doping Agency (USADA) would be serving as the Horseracing Integrity and Safety Authority's independent enforcement agency, hopes were high that positive change was coming for horses used in the racing industry. Federal legislation mandating national medication oversight in horse racing by the USADA is something PETA has long pushed for, and it was introduced following our undercover investigation into trainer Steve Asmussen. The USADA is the national anti-doping organization in the U.S. for the Olympic, Paralympic, Pan American, and Parapan American Games—an impressive résumé. But now, despite months of negotiations, it has been announced that the Horseracing Integrity and Safety Authority and the USADA are unable to reach an agreement in line with the requirements of the Horseracing Integrity and Safety Act of 2020 and maintain a credible, effective program. This spells disaster for the legislation and calls into question the Horseracing Integrity and Safety Authority's goals—does it want to get the drugs out of racing or simply appear to be making a change? Both groups should come back to the table immediately and make a plan to protect horses.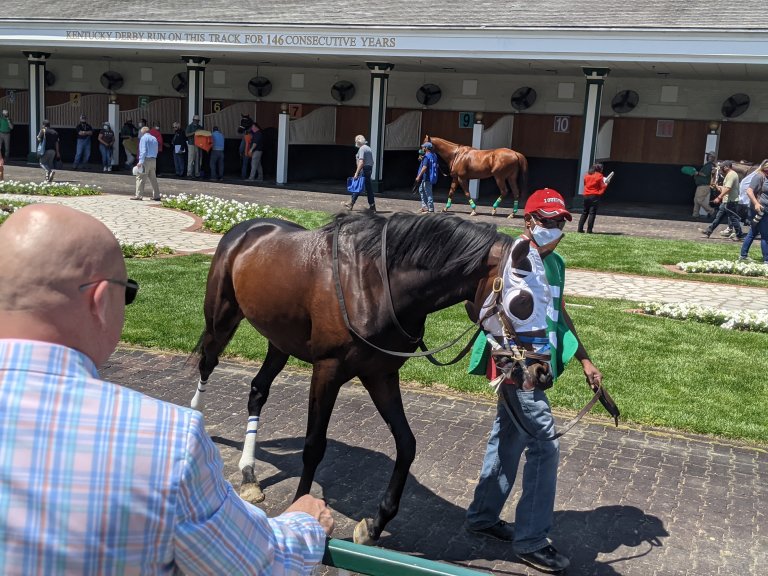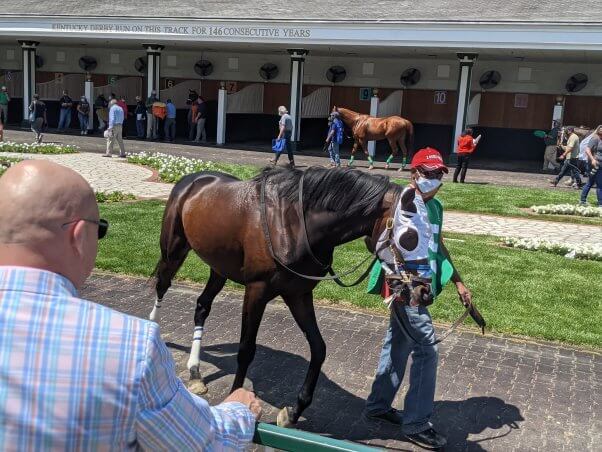 Each year, horses are forced to train and race with painful preexisting injuries that should warrant pulling them from competition. In the weeks leading up to a race, horses are often administered a cocktail of anti-inflammatories, painkillers, sedatives, hormones, stimulants, diuretics, and muscle relaxants, either to mask their pain or to enhance their performance. This can lead to broken bones and death. If a horse needs to be on medication, they should not be racing.
2. Bob Baffert Under Fire for Kentucky Derby Positive and Medina Spirit's Death
Infamous horse trainer Bob Baffert has accrued more than 30 drug violations throughout his career, five in the last two years alone. Medina Spirit, a horse trained by Baffert, tested positive for betamethasone after finishing first at the Kentucky Derby. Before that scandal could be resolved, Medina Spirit died at just 3 years old.
According to information gathered from public records, as many as 2,000 racehorses die at tracks each year in the U.S.—while racing, training, or on the grounds. Meanwhile, their trainers and owners pocket the riches—Baffert's career earnings amount to over $329 million. He must be held accountable for his actions, and the horses in his barns need protection. While the death of Medina Spirit is being investigated, PETA is pushing for Baffert to be banned from having unsupervised contact with these horses, and an independent state-appointed veterinarian should make medical decisions concerning them. But ultimately, racing needs to boot Baffert out.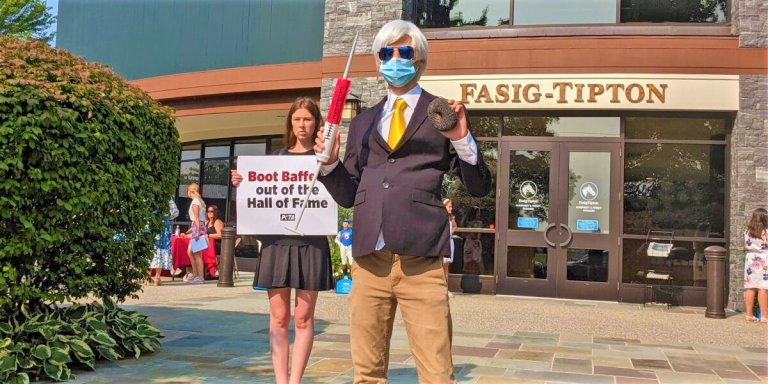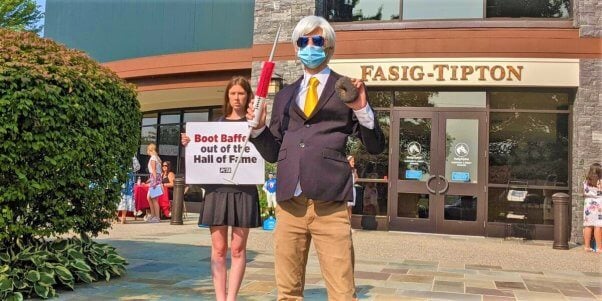 3. Vet Suspended Pending Investigation
The license for Jeff Blea, equine medical director for the California Horse Racing Board, has been temporarily suspended by the state's veterinary medical board and he has been placed on administrative leave from the University of California–Davis, where he also works. Blea allegedly prescribed medications to 3,225 horses in 67 working days, medicating on average a whopping 48 horses per day. According to allegations that led to his suspension, he administered medications, including controversial thyroxine, without establishing a veterinarian-client-patient relationship, an examination, or sometimes even a diagnosis. A veterinarian's responsibility is to their patients—the horses, not the rich humans who buy or train them.
According to experts, the widespread use of nontherapeutic drugs (legal and illegal) is one of the leading causes of injuries and fatal breakdowns on racetracks. In 2013, a PETA investigation into trainer Steve Asmussen found that nearly every horse in his care had been given an array of drugs and "treatments." Following PETA's investigation, Asmussen was fined $10,000 by the New York State Gaming Commission for recklessly administering thyroxine. However, it is clear that top trainers with muddled records, like, apparently, Baffert, will continue abusing drugs in racing to turn a profit—and they must be stopped.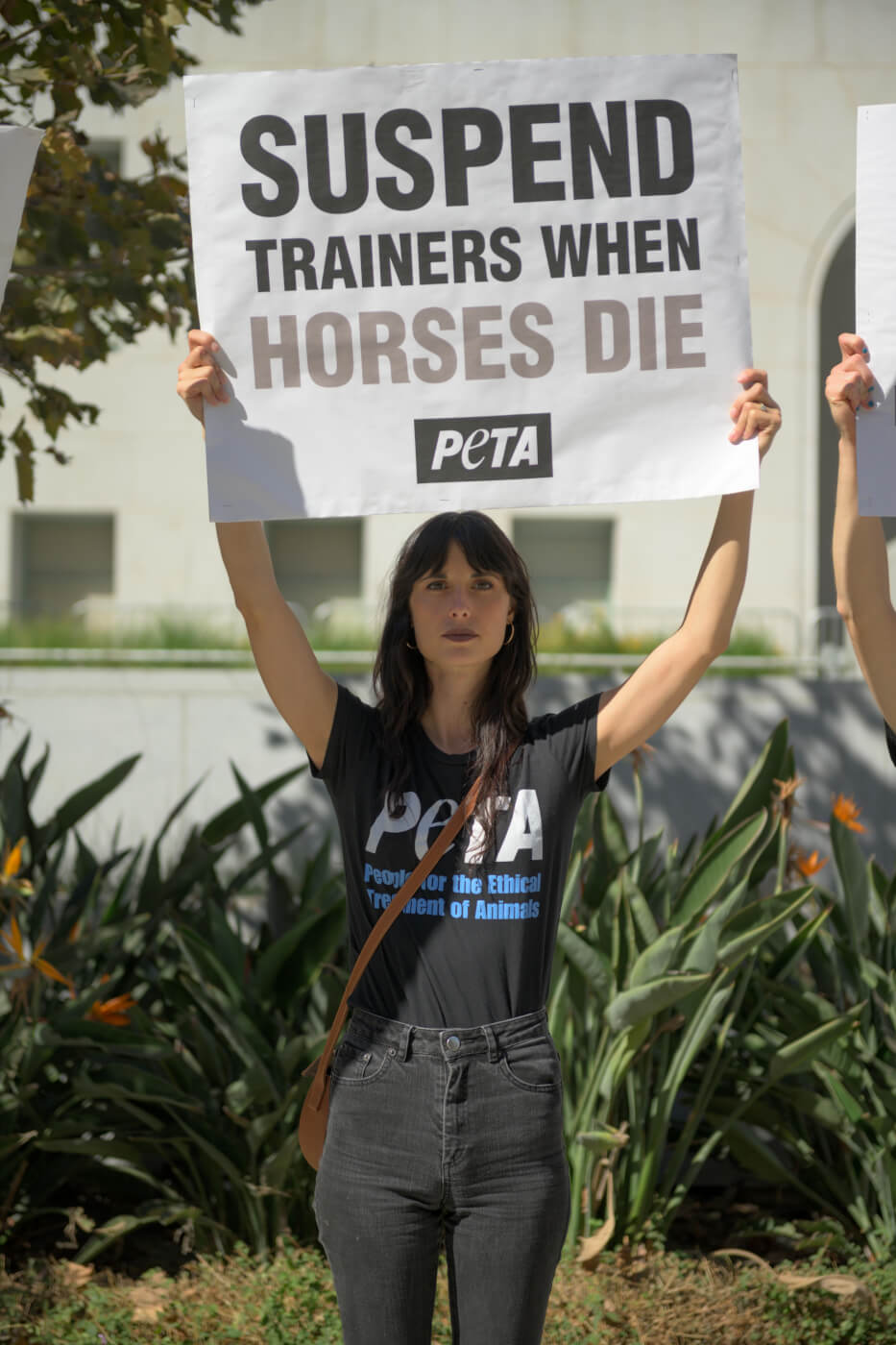 4. Baffert's Vet Under Investigation
In addition to Blea, two other veterinarians in Southern California are under investigation by the state's veterinary medical board. Baffert's veterinarian, Vince Baker, is one of them. It's alleged that Baker prescribed medication—including thyroxine—to horses he had not examined. And this is after seven of Baffert's horses died mysteriously during a 16-month period starting in 2011 that was suspiciously linked to his reckless and routine habit of administering the powerful hormone thyroxine to horses without thyroid conditions. Baker faces 15 causes for discipline, which could result in the suspension or revocation of his license.
5. Vet Involved in Massive Racehorse-Doping Scheme Goes to Jail
After pleading guilty to distributing performance-enhancing drugs to horses in his care and then hiding the activity from regulators, Dr. Kristian Rhein received three years in prison and a financially devastating $1 million in forfeitures—with more costly fines likely to follow. He's just one of more than two dozen individuals indicted for connections to the doping scheme, many of whom likely face or have received similar sentences. While it's a costly punishment for Rhein, the horses placed under his care are the ones who paid the real price for his unethical actions—and the laws need to be reformed now.
Ending Many Horse Racing Scandals Is Doable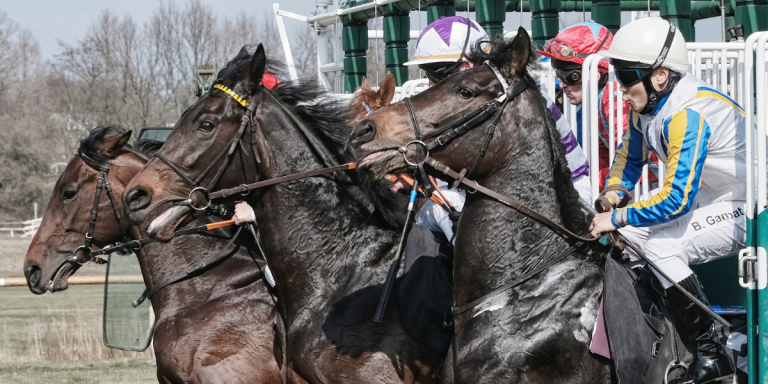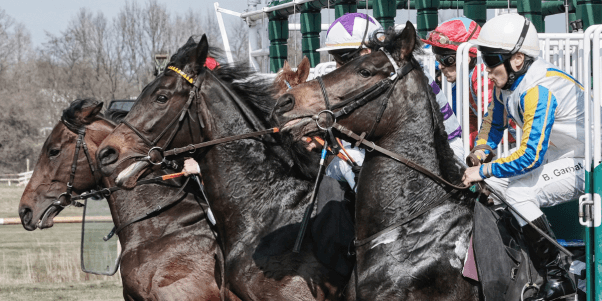 Many of the scandals occurring in the horse racing industry could be resolved if authorities would heed PETA's advice and implement lifesaving rules like banning medications before races, cracking down on trainers who have multiple medical infractions, and requiring horses who are injured or sore to have sufficient time to recover before they are trained or raced.