Update: December 17, 2021
How many more animals need to die before the Miami Seaquarium calls it quits? Less than three months after the U.S. Department of Agriculture (USDA) released a scathing report revealing a slew of animal welfare violations at the park, some of which led to the deaths of numerous animals, three more have reportedly died. Now the lease takeover of the Miami Seaquarium is on hold as the USDA launches a full-blown investigation into whether it should face repercussions. PETA had called for the lease to be terminated rather than transferred—a move especially warranted in light of the most recent incidents.
Catalina is the third and most recent dolphin to die of apparent trauma sustained at the Miami Seaquarium since 2019. This count excludes another dolphin who drowned after getting caught in a net (and whose necropsy revealed that he had endured trauma) and a sea lion who also recently died from trauma-related causes. The Miami Herald reports that Catalina died earlier in December from what staff believe may have been trauma after aggression from the orca Lolita. Catalina was confined to Lolita's cramped tank with her when the incident apparently occurred.
The deaths of two other animals have also been reported: a harbor seal named Coral who died of chronic infection and a manatee who died of starvation.
Lolita, whom the park holds captive in the world's smallest orca tank, and other animals have suffered through multiple owners, renovations, and promises to improve for more than half a century. No management team can provide these complex and intelligent animals with the care that they require at this wholly inadequate facility.
PETA welcomes the USDA's investigation but warns that animals at the Miami Seaquarium will continue to suffer and die until the owners of this callous, exploitative operation finally release them to seaside sanctuaries. Join us in urging the soon-to-be new owners to release Lolita and other survivors to seaside sanctuaries now.
Update: September 30, 2021
Lolita's abusers just got cited by the feds! PETA has just uncovered a damning new 17-page U.S. Department of Agriculture (USDA) inspection report revealing a slew of animal welfare violations at the Miami Seaquarium, some of which led to the deaths of numerous animals, including that it did the following:
Repeatedly ignored its own veterinarians' instructions
Housed incompatible animals together, leading to injuries and two dolphins' deaths
Failed to provide the orca Lolita and several other animals with sufficient shade, leaving them in direct sunlight, which can cause painful damage to their eyes (This is the first such citation in the nearly 10 years that PETA has been raising the issue.)
Housed dolphins in pools containing injuriously high levels of chlorine and parasites and left numerous tanks in various states of disrepair (One underwater fence was merely zip-tied together. Two dolphins broke through it into an adjacent tank and apparently attacked another dolphin, who was already suffering from a collapsed trachea, inflicting at least four broken ribs.)
Reduced Lolita's food intake, forced her to engage in certain types of behavior for performances that likely injured her, planned to move two more Pacific white-sided dolphins into the same tank with her—despite documented aggression among her and the two Pacific white-sided dolphins already held there—and fed her and other dolphins poor-quality, foul-smelling fish
The Seaquarium also admitted that it had no way of keeping track of which dolphins are housed together on any particular day—so it has no way of predicting dolphin compatibility or aggression.
The report also notes that visitors held cell phones, cameras, and even small children over the metal barrier surrounding the tank holding Lolita, placing both her and visitors at risk.
We're pleased that the USDA is finally cracking down on this hellhole, but it's not nearly enough. Miami-Dade State Attorney Katherine Fernandez Rundle must investigate and charge the Seaquarium with cruelty, something that PETA has been urging her to do since submitting evidence back in May 2020 of the horrific conditions in which Lolita is being held.
Keep scrolling to learn how you can join PETA in ensuring that Lolita's abusers are held suitably accountable.
Originally published on September 3, 2021:
Records just released from the National Oceanic and Atmospheric Administration (NOAA) and obtained by PETA reveal that there were six animal deaths at the Miami Seaquarium in 2019 and 2020. Among the animals who died at Miami Seaquarium were the following:
Two bottlenose dolphins and a sea lion, all of whom died from trauma-related causes—including injuries to the head and neck with hemorrhaging
A dolphin who drowned after getting caught in a net
PETA is calling on the Miami Seaquarium to send the remaining dolphins it imprisons—including the lone orca Lolita—to seaside sanctuaries before another tragedy strikes. We're also asking the park to release full necropsy reports and any relevant behavioral records to the public. In addition, PETA has requested additional records from the U.S. Department of Agriculture—which has not cited the Miami Seaquarium over the deaths, even though NOAA alerted the agency to the pattern of trauma-related fatalities.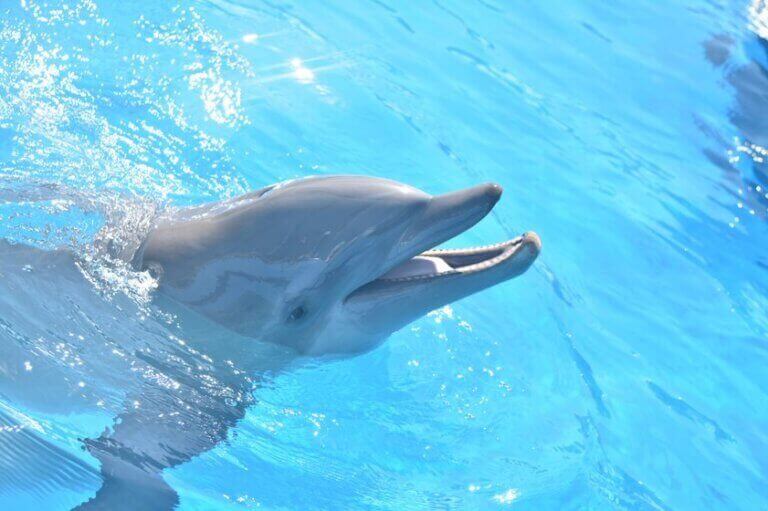 "Three dolphins endured horrific deaths at the Miami Seaquarium in just over a year, and the public deserves answers. Before another animal there dies in a small tank, PETA is calling on the Miami Seaquarium to set in motion plans to send Lolita the orca and the other remaining dolphins to seaside sanctuaries."

—Jared Goodman, PETA Foundation Vice President and Deputy General Counsel for Animal Law
The Miami Seaquarium has a history of animal welfare issues, including its treatment of Lolita, who has been confined to a small, shallow, barren concrete tank for the past five decades, with no fellow orcas for more than 40 years. She displays repetitive and abnormal behavior, which, according to marine mammal experts, indicates severe psychological trauma.
What You Can Do for Animals Stuck at the Miami Seaquarium
Please join PETA in asking the Miami-Dade state attorney to investigate the Miami Seaquarium for cruelty to animals.
Want to do more?