PETA's wish for music's biggest stars? Stay warm without hurting animals! That's why we've partnered with PETA Business Friend Save the Duck to gift this year's GRAMMY® presenters and performers high-tech vegan coats so that they can beat the cold in style and show compassion to animals and the planet.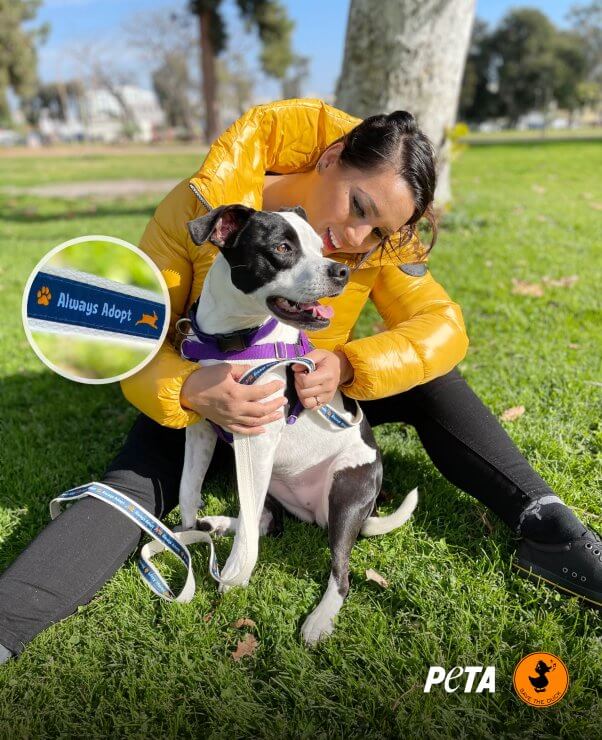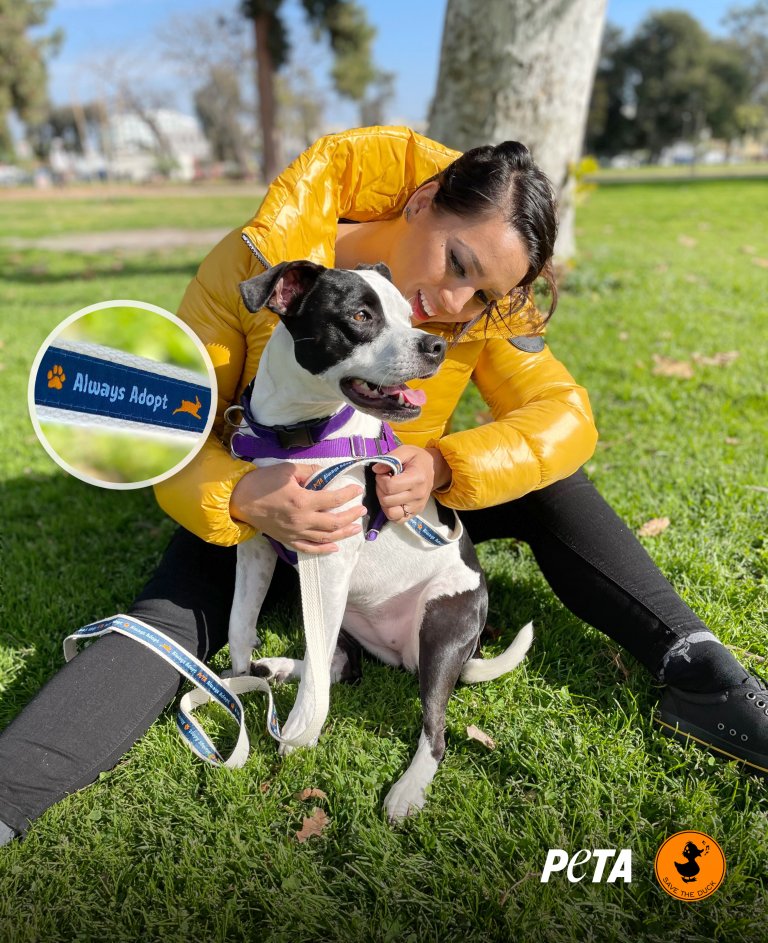 PETA is also including a gift for animal companions by pairing the coat with a custom dog leash with a message asking people never to buy dogs—a crucial reminder that everyone needs to hear. We hope that by receiving gifts with a conscience, GRAMMY® stars will keep animals in mind during their next shopping spree and opt for vegan items. Save the Duck already has a slew of famous fans, as stars such as Halle Berry, Hugh Jackman, Charlize Theron, Alicia Silverstone, and Reese Witherspoon have been seen sporting its animal-free coats.
Like many star-studded events in the time of COVID-19, the 63rd Annual GRAMMY Awards® may look a bit different this year. But that's not stopping the music industry from celebrating some of the biggest entertainers in the business, and it certainly won't stop PETA from getting our message out about animal liberation. By joining forces with Save the Duck, PETA's 2019 Company of the Year, for the Official GRAMMYs® Gift Bag, PETA is showing influential voices in music that they can stay warm and be on trend without contributing to the down industry that profits off the suffering and death of millions of birds.
Despite some companies' attempts to mislead consumers and humane wash their products by misleadingly promoting things like "ethical" down, PETA's investigations ensure that the public sees what really happens behind closed doors to animals used for clothing. Birds used for down are often pinned down, and their feathers are torn out of their delicate skin while they're still alive. Buying down also supports the meat and foie gras industries. Ultimately, all birds exploited for their feathers are sent to the slaughterhouse, where they're hung upside down, they're dragged through electrified stun baths, and their throats are slit—often while they're fully conscious and able to feel pain.
The down industry is bad for the environment, too. It contributes to greenhouse-gas emissions and wastes natural resources, requiring about 500 gallons of water per pound to raise one duck, and the harsh chemicals used to clean birds' feathers often flow into groundwater, streams, and rivers.
Geese are very loyal animals who mate for life and are protective of their partners and offspring. Like us, they can feel pain, fear, and joy, and they deserve to have the same freedom from cruelty that dogs, cats, and other animal companions are often granted. You can help save animals, from geese to minks to cows, by refusing to wear their fur, skin, or feathers. Learn how to wear vegan and where to shop with PETA's vegan clothing guide.