He may not have been featured in Tiger King, but Thomas Edmonds, the owner of Walnut Prairie Wildside in Illinois, is cut from the same cloth. He treats tiger and cougar cubs like toys, keeps roosters tethered to stakes, has allowed sick animals to languish without veterinary care, and can't seem to provide animals with basic necessities, like shelter and water. He has been cited for repeatedly violating the federal Animal Welfare Act—including for not having any experience working with big cats—and in June 2021, he racked up so many citations that the U.S. Department of Agriculture suspended his license for 21 days. Until the agency pulls his license for good, this shady exhibitor will remain on PETA's "most-wanted" animal abusers list.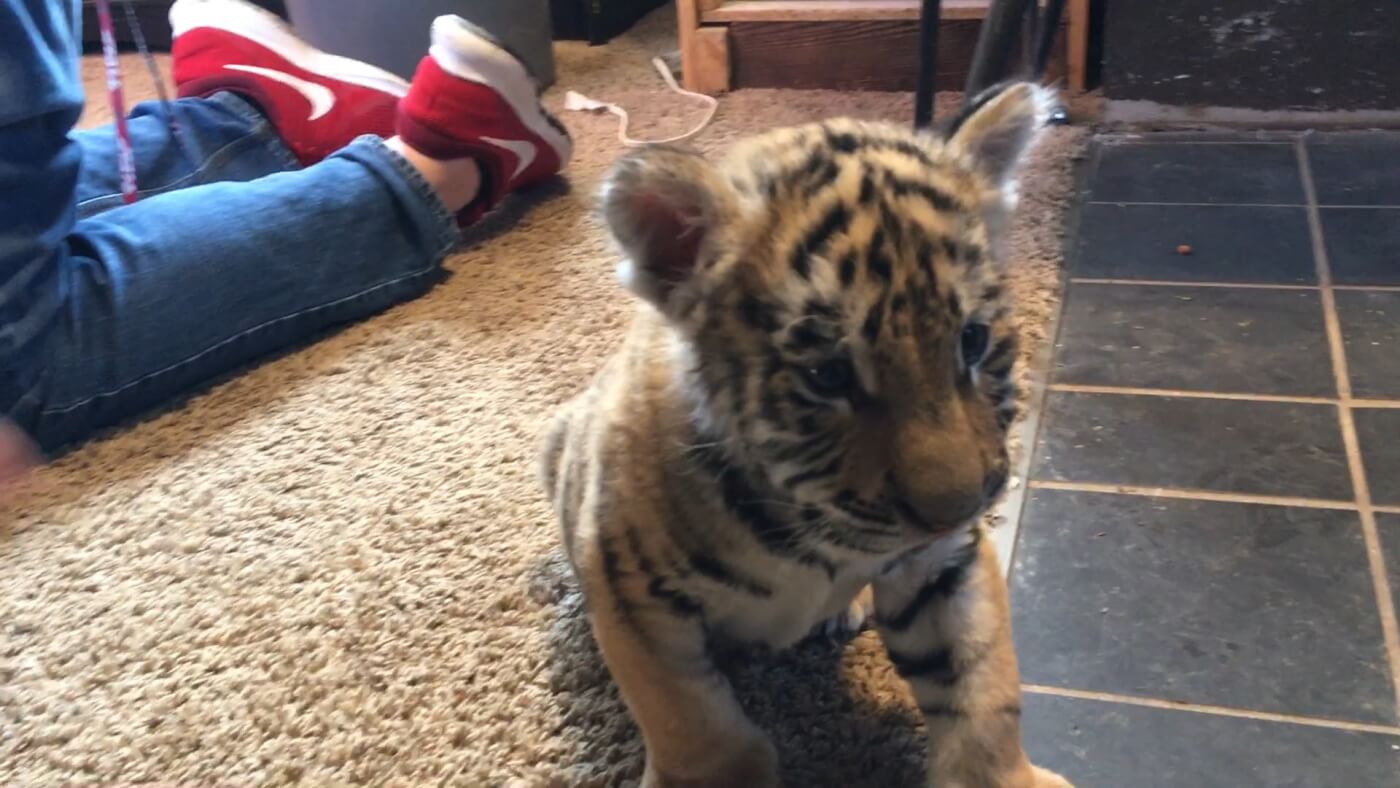 In 2019, Edmonds acquired a baby tiger named Lily when she was less than 2 weeks old and forced her to participate in public encounters just a few weeks later, including one in which a woman dropped her on her head. When Lily grew too large for public encounters, Edmonds acquired another cub, Tony, and then a third, Daisy, who was only 1 day old when she was shipped to the roadside zoo. As the tigers grew bigger, he acquired cougar cubs to use for encounters so that he could continue to make a quick buck from their misery.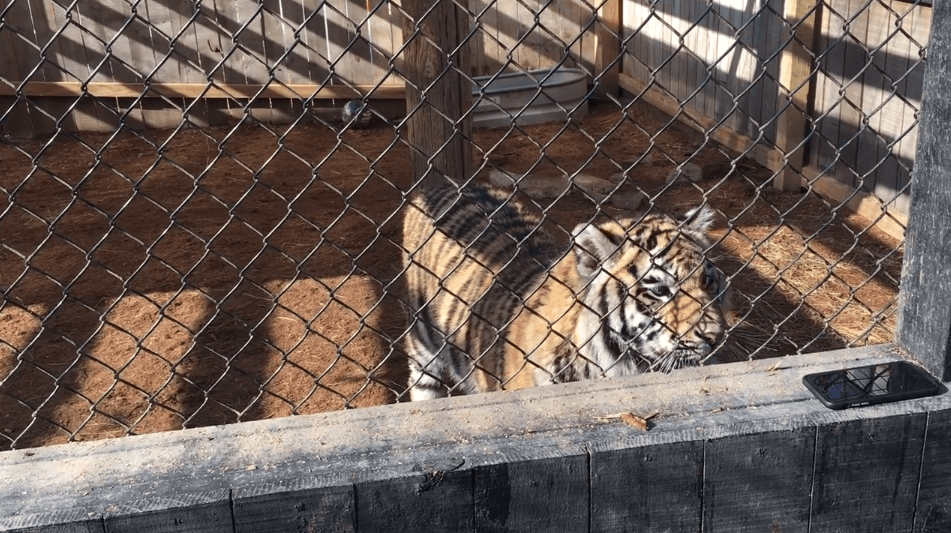 Big-cat cubs need their mothers' milk, warmth, and companionship, which are vital to their development. Edmonds' belief that animals are toys for his amusement and profit is a manifestation of speciesism—the belief that humans are inherently superior to other animals based solely on species membership.
Please call Walnut Prairie Wildside at 618-562-5177 and politely ask Edmonds to send the animals to reputable facilities. Then, mail a letter to:

Walnut Prairie Wildside
204 Mulberry St.
West Union, IL 62477