Meet PETA's Leadership
Kathy Guillermo 
Senior Vice President, Laboratory Investigations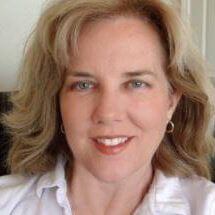 PETA Senior Vice President of Laboratory Investigations Kathy Guillermo is responsible for uncovering abuses in laboratories, working with whistleblowers to expose violations of animal protection laws, seeking prosecution of animal abusers by federal and state agencies, and replacing animals in laboratories with modern, non-animal methods of experimentation. A veteran of PETA, Kathy was originally hired to head PETA's cosmetics-testing campaign in 1989 and spearheaded efforts to persuade major corporations—including Estée Lauder and Gillette—to declare permanent bans on all animal tests.
Kathy's 1993 book Monkey Business: The Disturbing Case That Launched the Animal Rights Movement details the cruelty case that first brought then-fledgling PETA into national prominence. The landmark Silver Spring monkeys case also led to the first-ever conviction of an animal experimenter on cruelty-to-animals charges.
Kathy is a graduate of the University of California at Berkeley. She is married and has three children and five rescued dogs.
---
Lisa Lange
Senior Vice President of Communications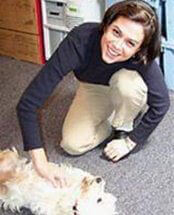 Hired by PETA President Ingrid E. Newkirk while the two shared a jail cell after being arrested for disrupting a Pennsylvania pigeon shoot, Lisa Lange is willing to push the envelope when it comes to promoting animal rights. She has coordinated the production of some of PETA's most popular and successful videos and PSAs, including a vegan ad featuring Alicia Silverstone that was seen by millions of people and a series of provocative videos for PETA's Animal Birth Control campaign. Lisa also oversaw production on the infamous "Veggie Love" video, which was banned from the 2009 Super Bowl but was viewed by nearly 4 million people on the PETA Web site. She also facilitated the production of I Am an Animal, an award-winning HBO documentary about PETA and Newkirk.
Based in PETA's Los Angeles office—which she established—Lisa works closely with celebrity PETA supporters, including Alec Baldwin, Bill Maher, Charlize Theron, Eva Mendes, and Casey Affleck. She also networks with Hollywood directors, producers, and writers, convincing them to incorporate positive animal messages into TV programs and movies.
A gifted debater, Lisa is a regular guest on The O'Reilly Factor and has debated animal rights opponents on Today, CNBC, Nancy Grace, Larry King Live, Your World With Neil Cavuto, and countless other television and radio networks and programs. She has appeared many times on entertainment shows—such as Entertainment Tonight and CNN's Showbiz Tonight—and on E! to discuss PETA's work in Hollywood. Her efforts to save animals have made headlines in major publications throughout the country, including The Washington Post, The New York Times, The Chicago Tribune, and USA Today.
---
Dan Mathews
Senior Vice President of Media Campaigns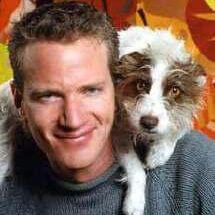 Called "such a nice zealot" by The New York Times and "the L.A. punk' who turned animal rights into a celebrity craze," Dan Mathews is the creative force behind many of PETA's colorful crusades. He has recruited a parade of stars to speak out for the cause and was the first person to interview longtime animal rights ally Sir Paul McCartney after the death of his wife, Linda.
Dan started out at PETA as a receptionist and soon rose through the ranks while devising ways to increase public awareness of animal rights issues. Dan launched PETA's legendary "Rather Go Naked Than Wear Fur" campaign by walking down the streets of Tokyo wearing nothing more than a banner. He also has promoted animal rights while costumed as a carrot in Kansas City and a cow in Denver, and he crashed a furrier's fashion show dressed as a priest in Milan.
Dan's accomplishments include convincing Calvin Klein to stop designing with fur after leading a raid of his office, pressuring GM to stop using animals in crash tests by storming the auto company's float in the Rose Parade, and lobbying Gillette to halt tests on animals by wheeling a TV into the company's cafeteria to show graphic undercover footage of the gruesome experiments.
Dan has been on innumerable shows and networks, including Larry King Live and CNN, and essays about his experiences have appeared in TV Guide, Out, The Advocate, and British newspapers, including The Times and The Guardian. His irreverent memoir, Committed, has been published in the U.S., Canada, and Australia as well as across Europe.
---
Daphna Nachminovitch
Senior Vice President of Cruelty Investigations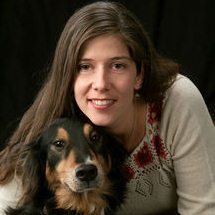 As the senior vice president of PETA's Cruelty Investigations Department, Daphna Nachminovitch has worked on countless cases of cruelty to animals, and her staff members field hundreds of calls every week from concerned citizens across the country. She also directs PETA's undercover investigations.
In one recent high-profile case, Nachminovitch worked with state and federal officials to execute what has since been coined the largest animal seizure in history: Nearly 27,000 animals were confiscated from international exotic-animal dealer U.S. Global Exotics in Arlington, Texas. The company was forced to shut down, and the operator is now a federal fugitive on the run. Nachminovitch also oversaw the case implicating North Carolina product testing laboratory Professional Laboratory and Research Services (PLRS)—a North Carolina product testing company that closed and released for adoption hundreds of dogs and cats within six days of PETA's breaking its investigation. A grand jury has since indicted four former PLRS workers on 14 felony cruelty-to-animals charges, marking the first time in U.S. history that laboratory workers have faced felony cruelty charges for their abuse and neglect of animals in a laboratory.
Under Nachminovitch's direction, PETA investigators have infiltrated and documented abuse and neglect backstage at Ringling Bros. and Barnum & Bailey Circus, at Georgia-based PETCO and PetSmart supplier Sun Pet Ltd., and at a Pennsylvania dairy farm that supplies milk to Land O'Lakes. Nachminovitch also directed PETA's 2008 investigation of a pig factory farm that supplies Hormel, which resulted in six workers' admitting guilt in the abuse and neglect of pigs—the first convictions of their kind in Iowa, the top pork-producing state in the U.S. She also helmed PETA's investigation of Aviagen's turkey factory farms in West Virginia, which resulted in the first-ever felony indictments for abuse of factory-farmed birds. The case led to five convictions and the stiffest penalty ever imposed in U.S. history for cruelty to any farmed animal.
In the wake of September 11, Nachminovitch personally led a rescue team that provided aid to animals who were left stranded in apartments near Ground Zero when their guardians were barred from returning to their homes. She also coordinated PETA's rescue efforts in New Orleans following Hurricane Katrina.
Nachminovitch also oversees PETA's low-cost spay/neuter clinics, which have "fixed" more than 74,000 animals since the program's inception in 2001. She also oversees PETA's fieldwork division—Community Animal Project—and doghouse program, which provides custom-made doghouses, straw bedding, toys, and other services to neglected dogs in southeastern Virginia and northeastern North Carolina. She has successfully worked with government officials to pass laws restricting or banning the chaining of dogs in several cities.
Born in Israel and having lived in Ivory Coast and Paris, Nachminovitch is fluent in Hebrew, French, and English. She graduated from the University of Illinois at Chicago with a major in communications and theater. Before starting at PETA in 1997, Nachminovitch worked at Chicago's Anti-Cruelty Society animal shelter and at Head Start centers doing speech and play therapy with underprivileged children on the Chicago's South Side.
---
Tracy Reiman
Executive Vice President, PETA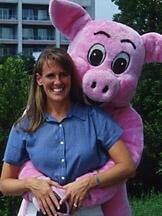 Tracy Reiman oversees PETA's tremendously effective and often provocative publicity and educational campaigns, and she has been instrumental in creating and implementing new ways to mobilize young activists through online marketing and word of mouth. Tracy leads PETA's efforts to pressure companies to adopt animal-friendly policies, and she helps the organization communicate with supporters through e-mail marketing campaigns that drive traffic to PETA's websites.
Tracy also spearheads PETA's International Grassroots Campaign Department. She oversaw efforts to persuade Gap Inc. to end its use of Indian and Chinese leather because of the deplorable treatment of cattle and dogs in those countries. She also managed the campaign that convinced McDonald's, Burger King, and Wendy's to make groundbreaking changes in the treatment of animals on factory farms and in slaughterhouses. She now oversees the current campaign to push McDonald's to alleviate the suffering of animals on its suppliers' farms, including efforts to stop sending conscious birds down the slaughter line.
Tracy got her start in PETA's campaigns by leading successful efforts to convince major oil companies including Mobil, Texaco, and Shell to cap their oil stacks in order to prevent thousands of birds and bats from burning to death. She was instrumental in persuading clothing designer Calvin Klein to stop using fur, and her investigative and rescue work resulted in the first-ever cruelty charges filed against a factory farm operator for cruelty to chickens.