Filed Under: Humane Science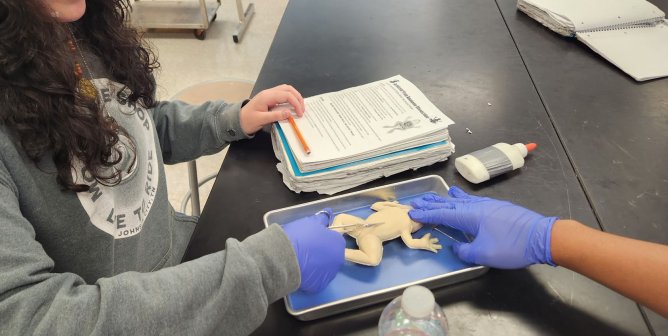 Get a glimpse into more compassion for frogs as TeachKind Science reflects on its 2023 dissection pilot. Then get your school to hop to it and sign up!
Take Action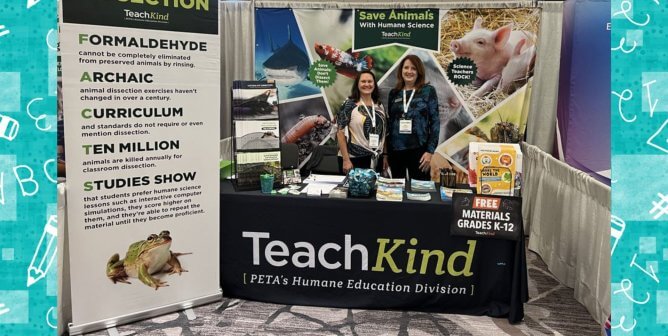 What does an education conference for science teachers have to do with animal liberation? Let TeachKind, PETA's humane education division, school you on the subject.
Take Action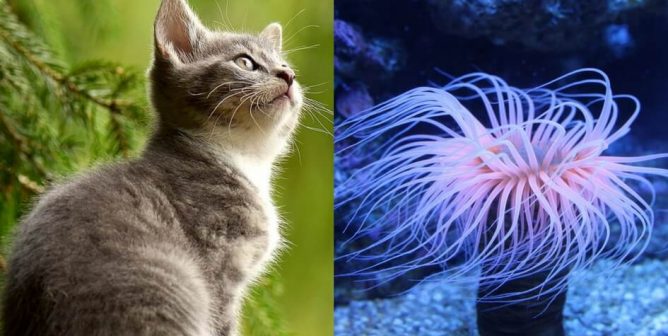 Teaching comparative anatomy? Use this video and other resources to remind students that we're all animals and the same in all the ways that matter!
Take Action
Get PETA Updates
Stay up to date on the latest vegan trends and get breaking animal rights news delivered straight to your inbox!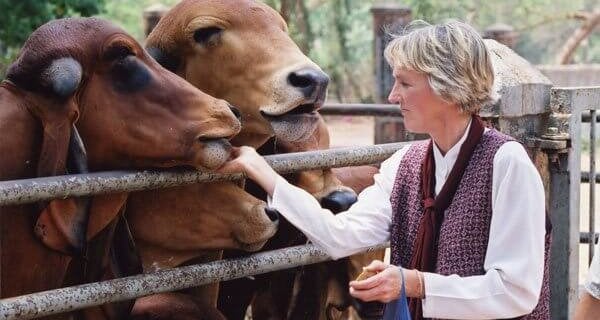 "Almost all of us grew up eating meat, wearing leather, and going to circuses and zoos. We never considered the impact of these actions on the animals involved. For whatever reason, you are now asking the question: Why should animals have rights?" READ MORE
— Ingrid E. Newkirk, PETA President and co-author of Animalkind