As former classroom teachers, we know that the way your classroom looks and feels can have a huge impact on your students' learning—but the money it costs to pay for bright, colorful, inspiring decorations often comes straight out of teachers' pockets. TeachKind works hard to help educators by offering all of our empathy-building educational materials—including our brand-new sets of classroom posters—completely free of cost!
Order a Free Classroom Poster Set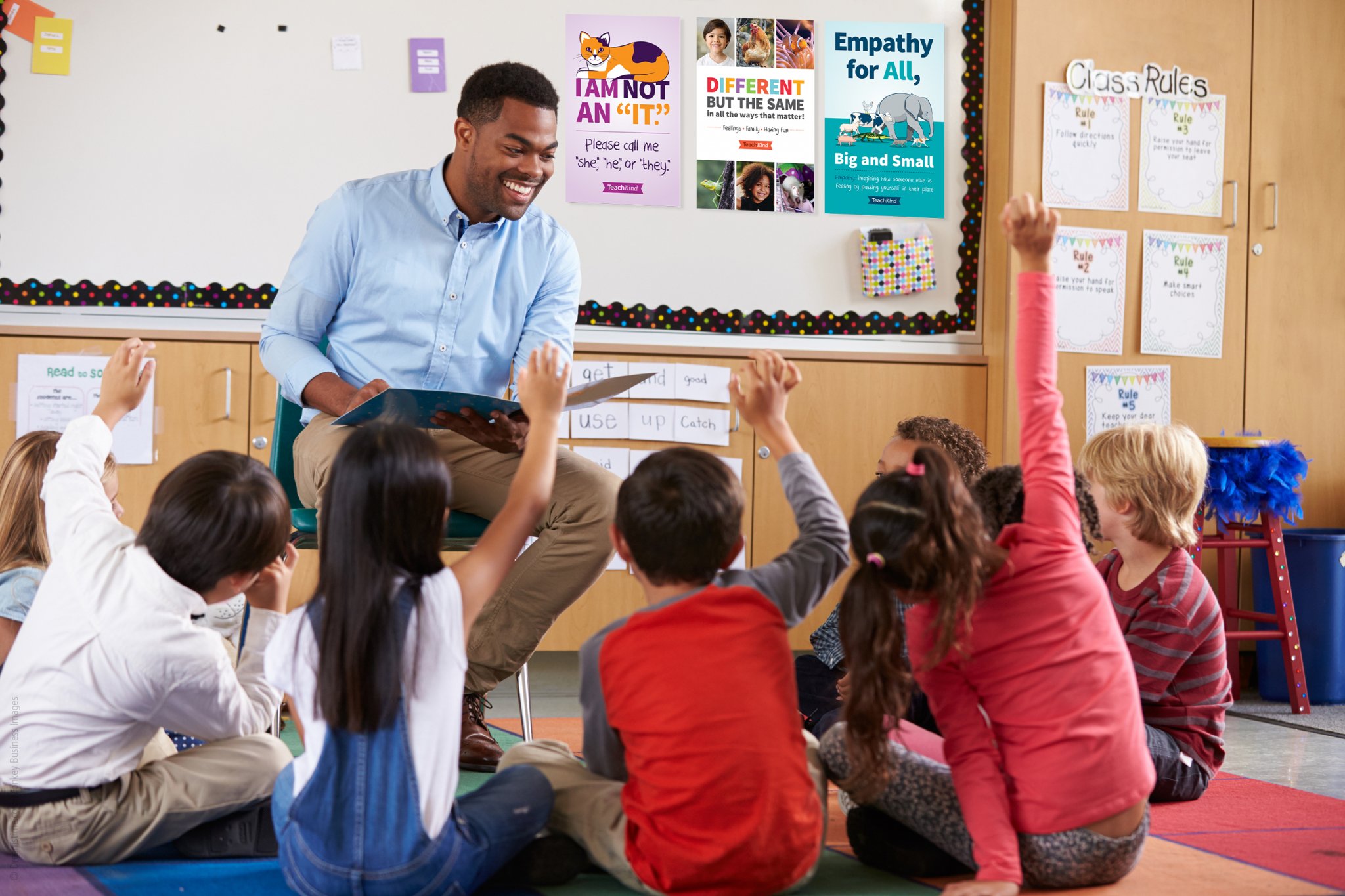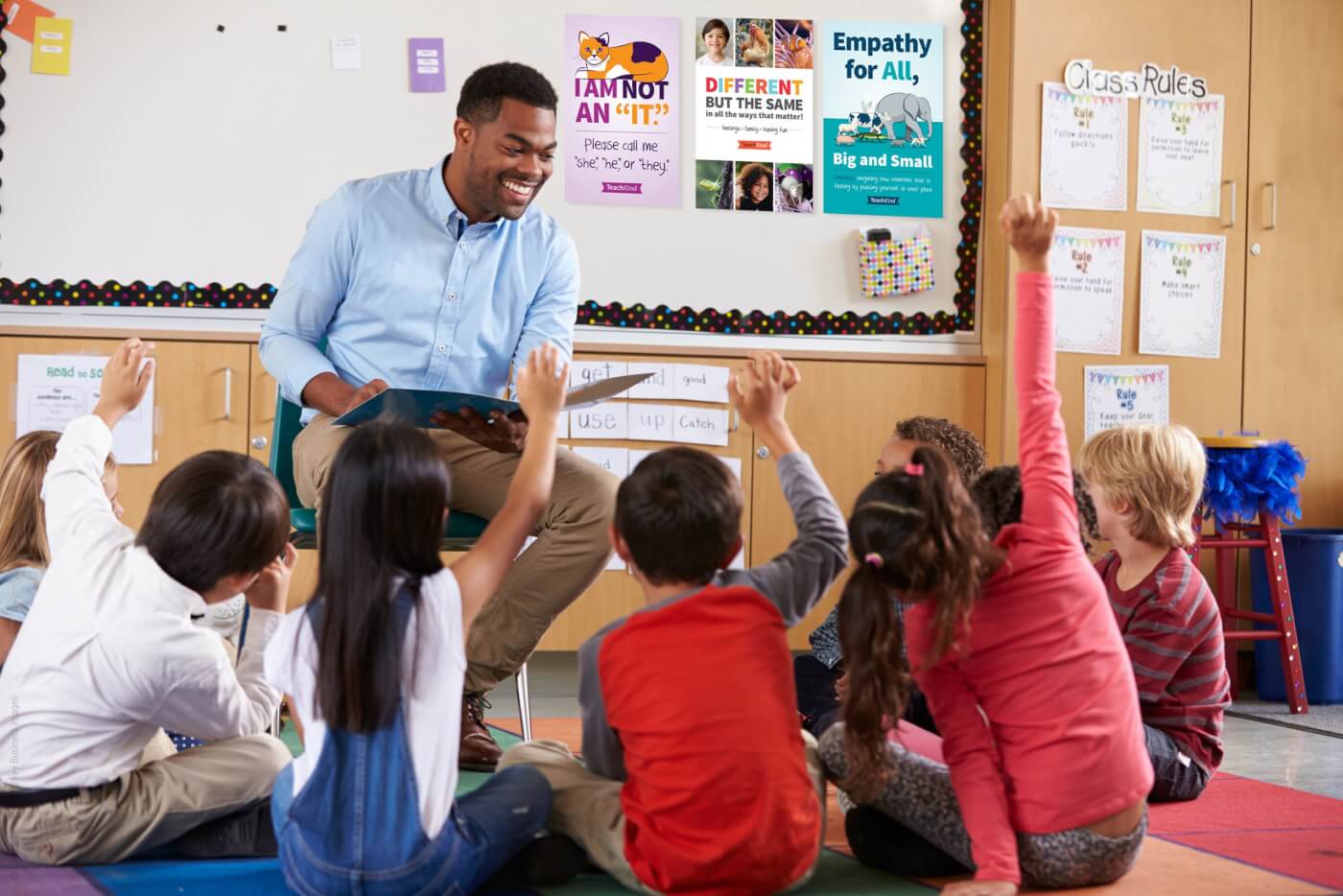 © Monkey Business Images | Dreamstime.com
Display these posters on your classroom walls, on a bulletin board, or behind you as a background during Zoom calls with your students to show them that treating everyone, including other animals, with kindness and respect is expected and celebrated in your learning space. Each 11-inch-by-17-inch poster features beautiful photographs or illustrations and a compassionate, age-appropriate message.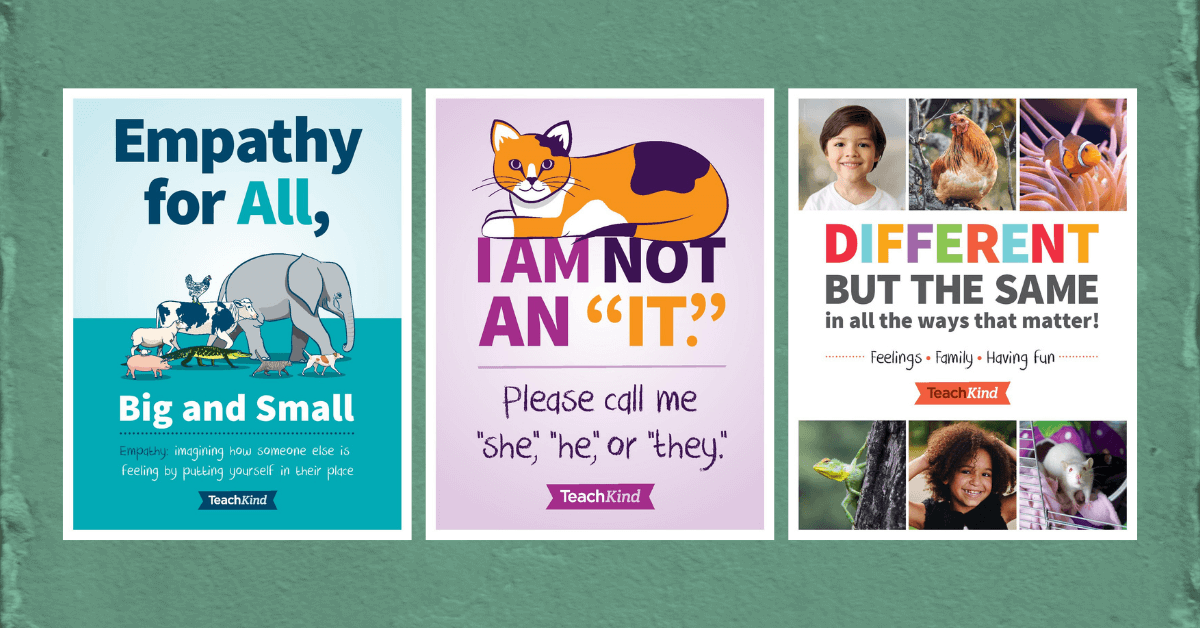 Prefer to download and print your classroom posters? Click here!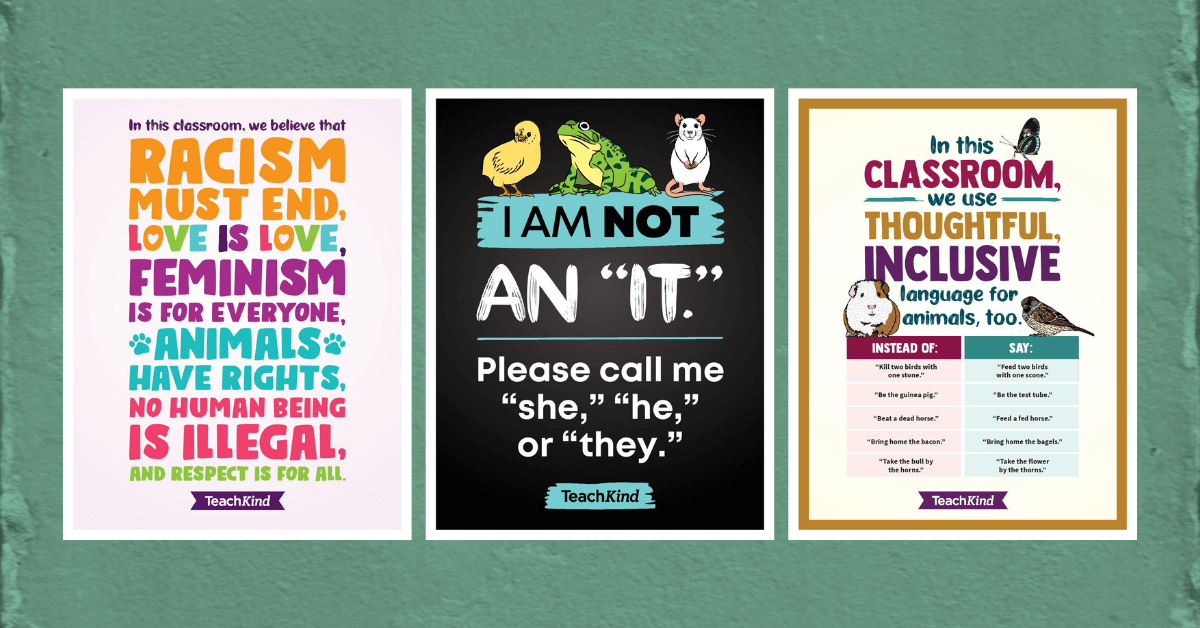 Prefer to download and print your classroom posters? Click here!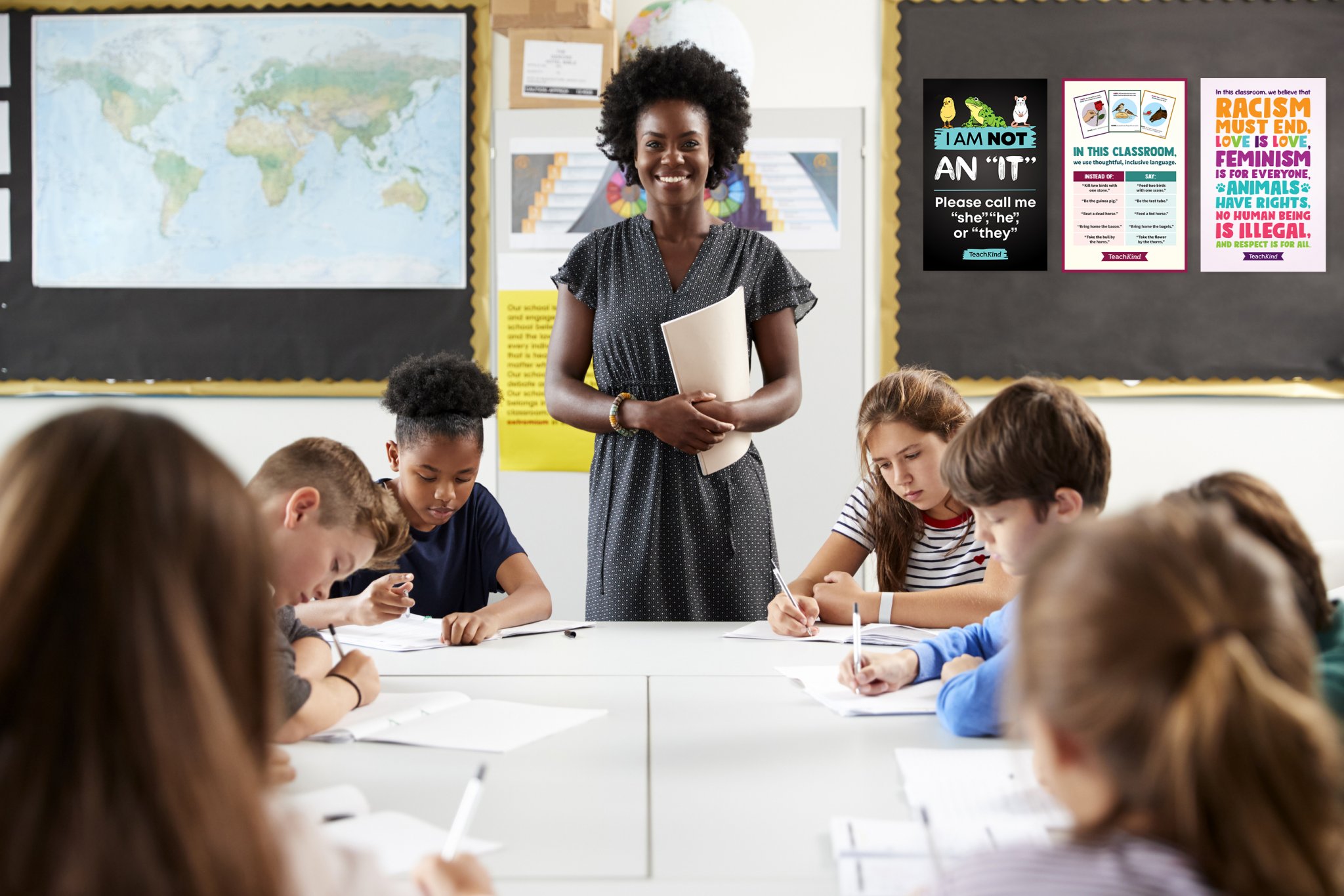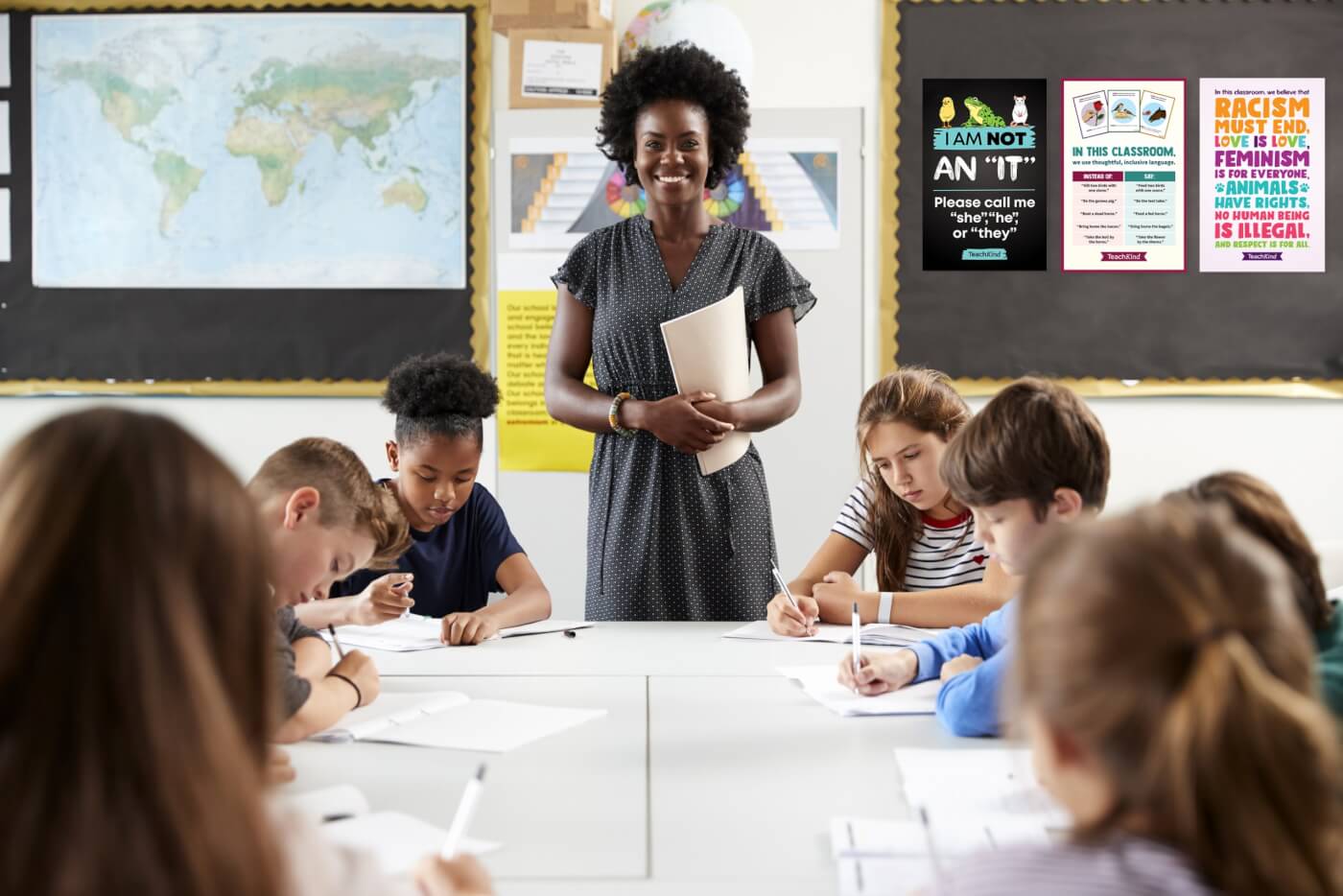 To receive a free set of animal-friendly classroom posters, simply complete the form below. When you complete it, you'll be signed up for TeachKind News and other e-mails from PETA. Please note that we're able to ship these posters to residents of the U.S. and Canada only.
By submitting this form, you're acknowledging that you have read and agree to our privacy policy and agree to receive e-mails from us.