The Teacher Spotlight highlights the work of various humane educators, giving them a chance to share their stories and tips and inspire other compassionate teachers like you to take action for animals through education.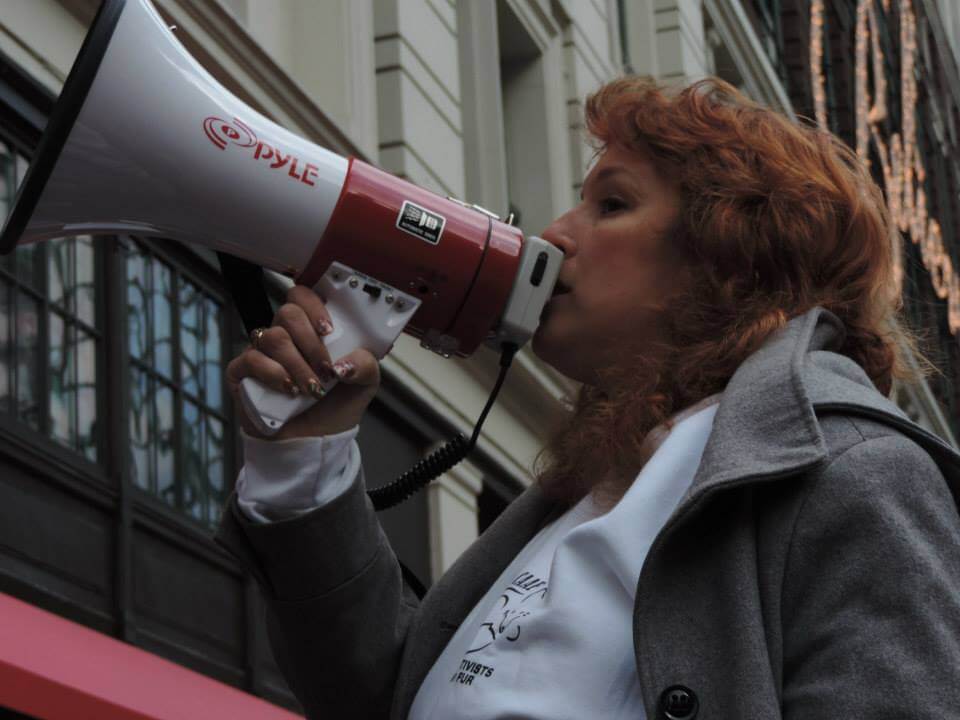 Meet Dr. Julie O'Connor, an activist, a researcher, and an instructional supervisor and teacher with over 20 years' experience in both the New York City and Cliffside Park, New Jersey, public school systems. She currently works with middle school English language learners; serves as the educational director for the Animal Protection League of New Jersey; is the vice president of the Humane Education Committee, Inc.; and is a Tenafly, New Jersey, council member. In 2002, she founded the New York City/New Jersey anti-fur organization Caring Activists Against Fur, and she's now its director.
O'Connor's most recent published work, "Humane Education's Effect on Middle School Student Motivation and Standards-Based Reading Assessment," used TeachKind's rescue story reading comprehension worksheets to demonstrate the benefits of humane education. She found that students who read passages with compassion for animals as a central theme performed significantly better on Common Core–aligned questions compared to students who were given high-interest, non–animal protection texts (e.g., a passage about bubbles).
How does compassion for animals fit into a curriculum for English language learners?
I find that most students care about animals and that the topic really motivates them. It is international! The children talk about animals they know in their countries, and they freely share with classmates. They want to speak about the topic of compassion for animals, which is what I look for as a teacher of English language learners!
"I feel privileged to raise awareness and make the world better for animals."
How has studying animal issues benefitted your students?
I feel that my students grow academically through studying these issues in many ways, showing increased vocabulary development and more lesson engagement. However, additional benefits are the opportunities they have to make a difference. Many times, we learn about topics and then the children ask how they can help. Fortunately, humane education, when it's done right, gives students ways they can improve things after the lesson is over. So I feel that my students get a sense of empowerment, which benefits them in life.
What has been the response of your school community (administrators, other teachers, parents, etc.) to your humane education teaching?
I'm fortunate in that my administration supports my efforts. Before the pandemic, I was allowed to conduct a study with sixth-grade students to determine whether a humane education theme helped them achieve better reading results. I'm happy to report that it did! I consider myself fortunate that my district gave me the opportunity to test my theory.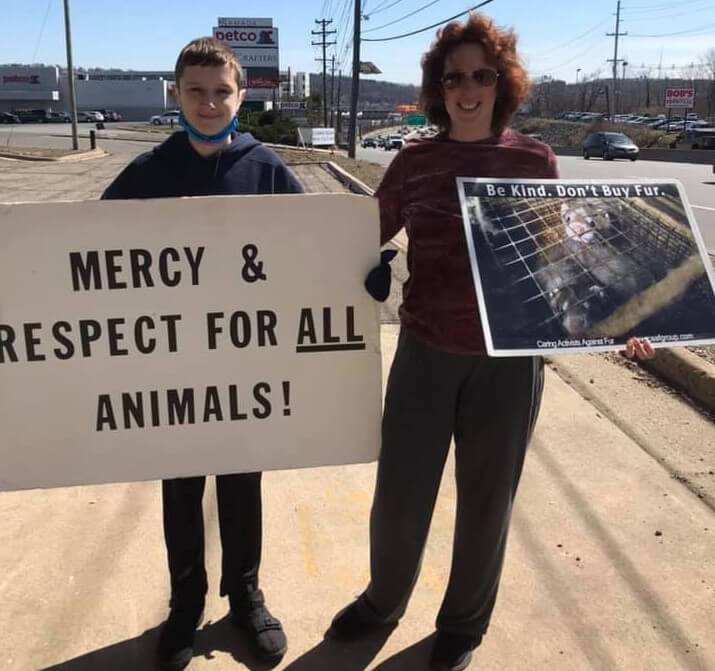 What challenges, if any, do you face as a humane educator, and how do you overcome them?
It's important to remember age appropriateness. Some topics in humane education can be distressing. So a challenge can be conducting lessons about sad issues in a way that doesn't upset students. I overcome this by developing lessons (throughout the grade levels) that elicit kindness.
How do you inform students about animal issues without "preaching"?
I'm very careful to present facts. For example, the facts about animals in circuses are not good. The animals live in captivity and endure cruel training methods. As a teacher, I present those facts within related language arts lessons. At the same time, there are those whose livelihood is connected to this industry. The students weigh both issues when determining their own opinion on the topic. It's not necessary to preach when the facts speak for themselves.
Do you experience "compassion fatigue"? If so, how do you remedy it?
I started my anti-fur group, Caring Activists Against Fur, in 2002. Before that, I had started animal rights groups at both my high school and college. I'm much older now! 🙂 This is my way of explaining that I know what it's like to be fighting for the protection of animals for decades. I feel privileged to raise awareness and make the world better for animals. I don't suffer from compassion fatigue. When I do need a rest from activism, I take it. But I'm ready to jump back in on a new effort or campaign shortly after taking that break. Animals need those of us who care to be able to last for a long time.
"Including kindness to animals helps the world become better for animals and helps students learn more effectively."
What advice would you give to someone who wants to start teaching humane education but isn't sure where to begin?
Start by going to TeachKind! The ready-made worksheets, activities, readings, and book suggestions help make the job of a classroom teacher easy. With standards alignment already done by TeachKind, the work fits easily into teachers' lesson plans. I think that's a great place to begin.
Additionally, since children connect with lessons about kindness to animals, it would be a good idea to start with a lesson objective (i.e., focusing on the main idea or writing a narrative) and then infuse some activities and topics that include compassion toward animals. There are groups of educators online that will support you.
You wrote a dissertation based on the motivation of students in humane education. Through your interviews with educators, you found that companion and farmed animals are perceived as engendering the most student motivation. Why do you think that is?
There's a high degree of familiarity with animals who are farmed. Many children's books and movies have farmed animal protagonists. Students in rural environments live among farms in the community, and students in urban environments are aware of live-animal markets.
According to my research, teachers reported that when they talked about issues concerning the lives of animals on farms, some students were resistant while others felt empowered. I believe this was because students recognized that they had the ability to affect animals on a personal level via their food choices. Taking action didn't require going through a politician and trying to get a policy changed. For better or worse, they realized that they were the ones deciding how to react to issues pertaining to animals on farms. That reality is motivating and engaging.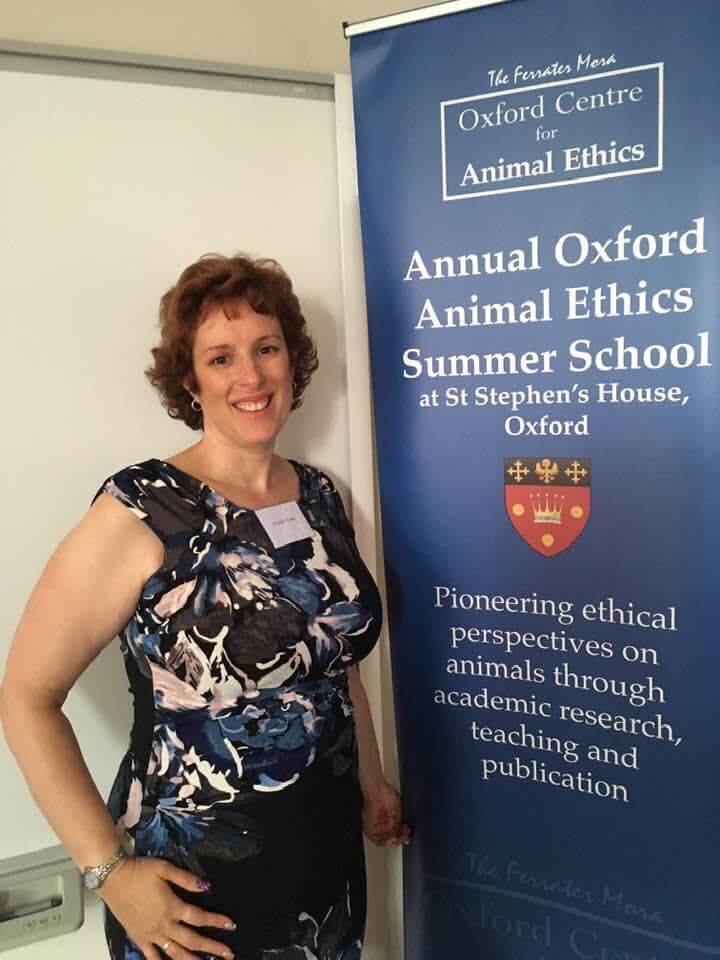 You also recently researched and wrote a study based on the effect of humane education on student motivation and standards-based reading assessments with 12- and 13-year-old students. What were your findings?
The students who received the humane education–themed reading passages achieved scores that were statistically significantly better than those of the students who did not receive humane education themes. The study topics (provided in part by TeachKind) included stories about a dog rescue, camels saved from the entertainment industry, and a cat who was involved in a natural disaster. I believe that the students were highly interested in these readings about animal protection and that their engagement motivated them to score better on the related comprehension questions.
We now have quantitative results demonstrating that humane education can positively affect reading comprehension scores. I'm really pleased that I have some proof confirming what I always suspected: Including kindness to animals in lessons helps make the world better for animals and helps students learn more effectively.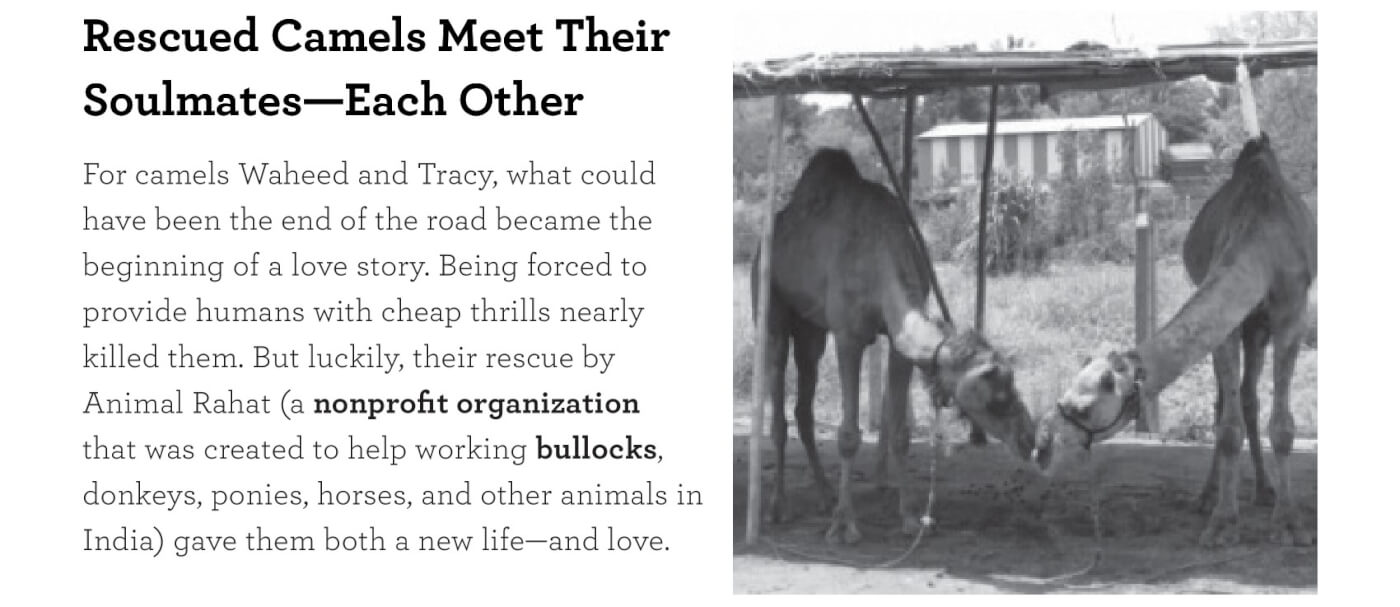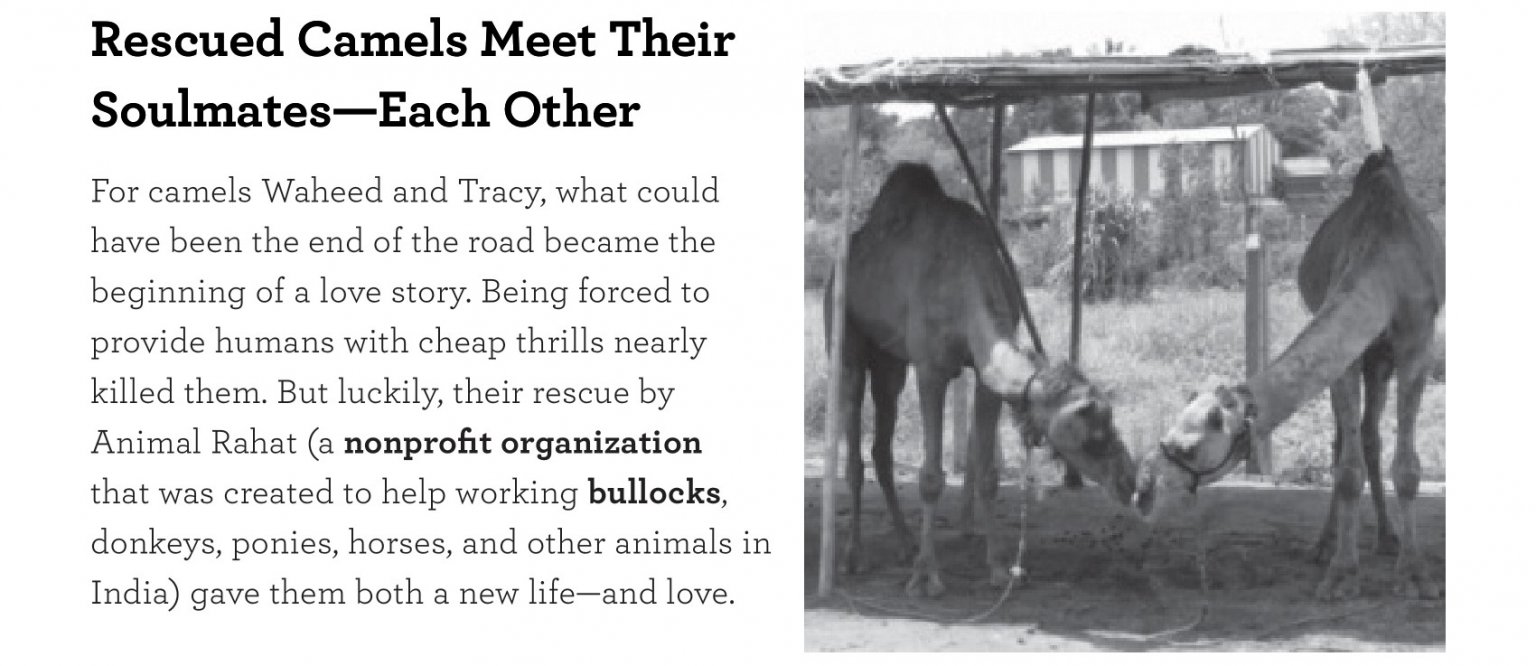 *****
Dr. O'Connor is helping to pave the way for a data-driven approach to humane education. If you want to see the types of resources that she used in her research, check out TeachKind's rescue stories: