In case you missed it, May was Teacher Appreciation Month (which just might be our favorite month of the year). In honor of this special time to celebrate teachers, TeachKind hosted its annual Teacher Appreciation Contest, hoping to give praise to some of the amazing educators out there who are bringing animal rights and compassion to their classrooms. We heard from dozens of truly fantastic teachers from across the country—and it was really hard to choose just one winner! As always, we're floored by the amount of passion, creativity, and dedication that so many of you are bringing to your curricula while teaching about kindness to animals.
We hope these compassionate and hardworking humane educators will inspire you as much as they did us. Without further ado, meet our fabulous winner and runners-up:
The Winner
Sarah Hewson, Horizon Community Middle School, Aurora, Colorado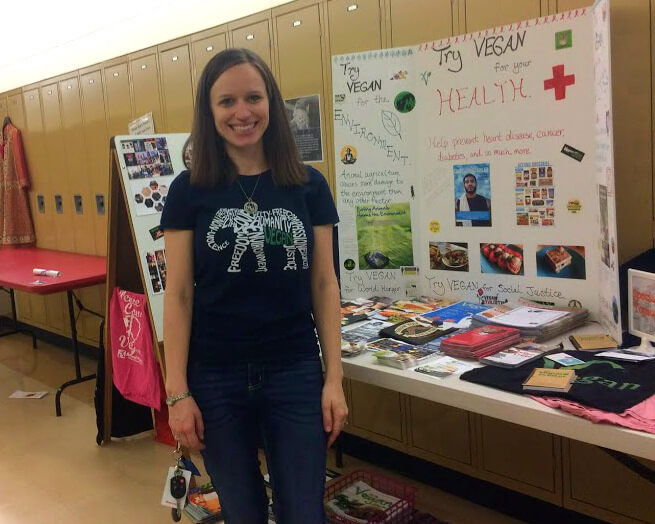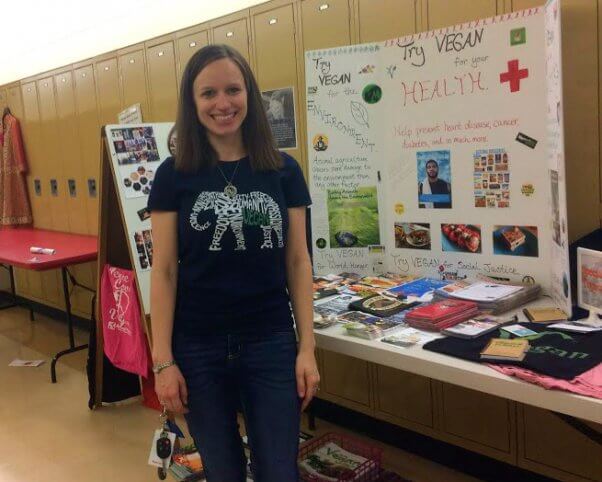 Sarah is a longtime vegan, animal rights activist, and middle school teacher—and she finds ways every day to incorporate kindness to all species in her lesson plans. She has done a wonderful job of connecting students with different sources to widen their view of animal rights. Her classroom hosted a guest speaker from an animal advocacy group to inform students about the ways factory farming harms animals, humans, and the environment; how students can help animals; and the many qualities that humans and other animals share.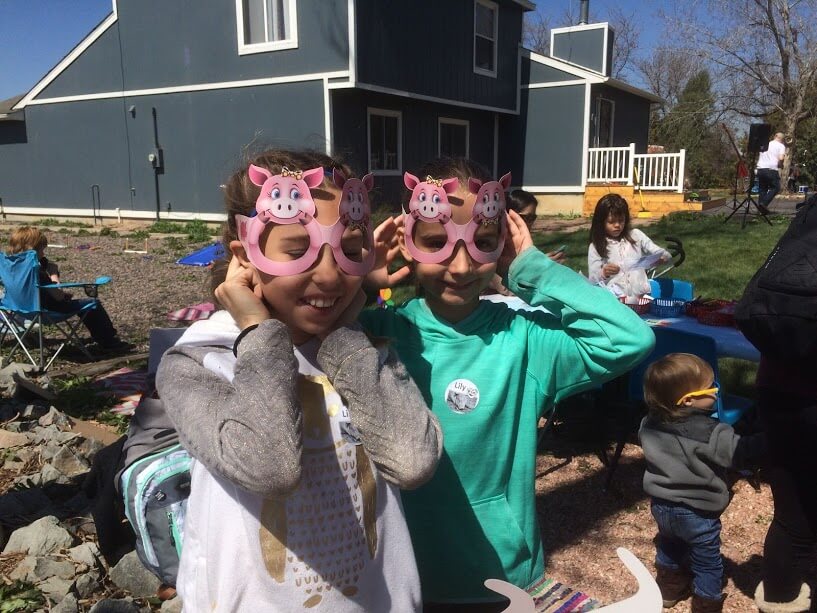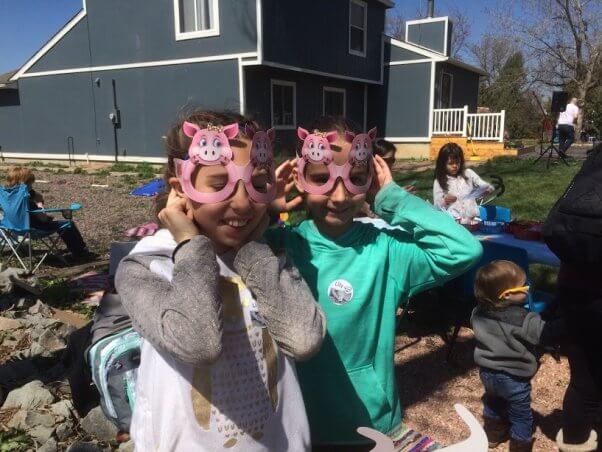 Sarah frequently works with Luvin Arms animal sanctuary and incorporates it into her classroom activities, and her students have learned all about the animals who live there. Her students created pictures and wrote poems to be displayed and auctioned off in order to raise money for the sanctuary, and several students have visited the facility themselves. Her students help her run the kids' area at sanctuary events, which involves reading, drawing, and writing about animals as well as giving away free materials from TeachKind—including animal rights–themed stickers, comics, and coloring books.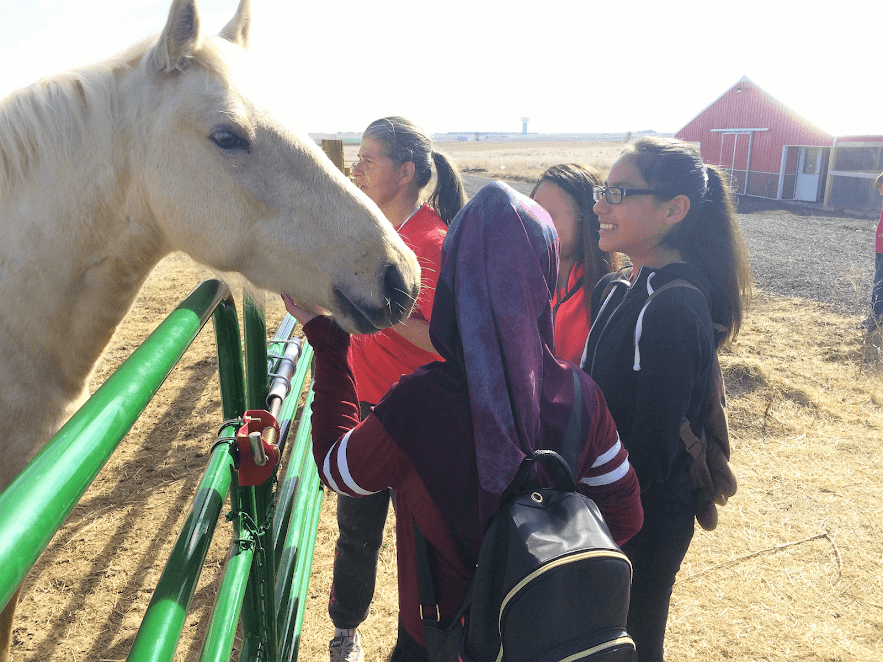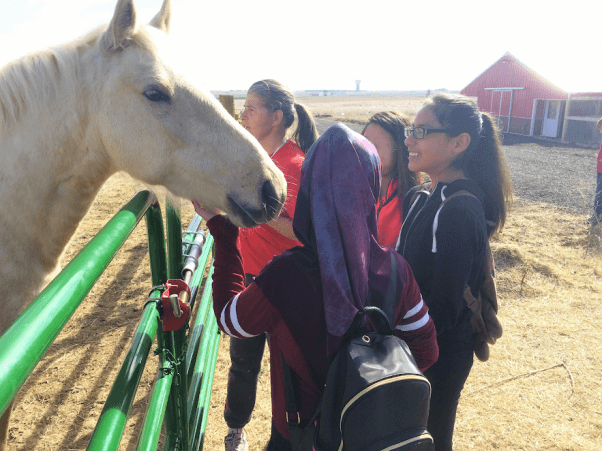 Each year, Sarah and many of her excited students participate in their school's multicultural fair by hosting a vegan/anti-speciesism–themed table—and this year, she'll have guests helping with vegan outreach in Spanish, too. In the winter, she hosted a drive among her students to collect all-vegan food, clothing, and toiletries to donate to homeless people and their companion animals.
Sarah is always there to help support her students and her community on their paths to a more compassionate lifestyle. Naturally, many of her students (and even some of their parents) have stopped eating animals and made other animal-friendly lifestyle changes as a result of the information that she shares, and when students express an interest in going vegan, she contacts their parents herself so that she can discuss it with them and offer resources. She's also purchased animal rights books to keep on hand and lend to students so that they can learn more on their own. Whenever she hosts an event at school, she provides participants with all-vegan food—and she makes sure to bring a vegan dish to share at events hosted by others, along with a label explaining the reasons people go vegan.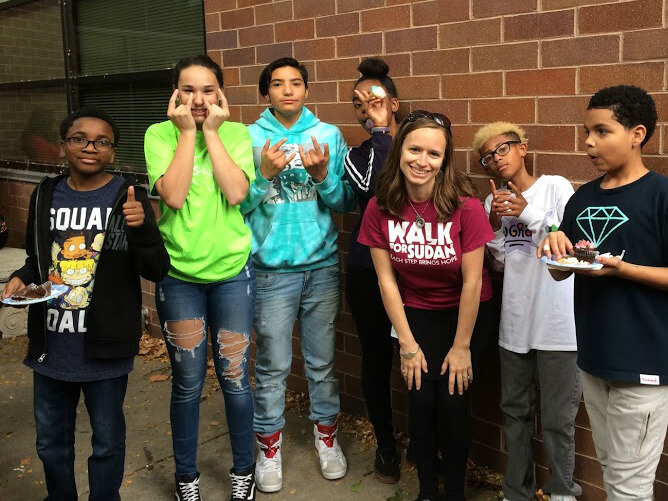 Sarah is a star animal rights activist in and out of the classroom. She speaks about animal rights and humane education at events, volunteers at a local animal sanctuary, writes messages about vegan living and animal rights on the back window of her car (which is a major conversation starter with students and parents alike), and proudly sports shirts and accessories emblazoned with vegan messages at school. She shares her home with several beloved rescued animal companions (her students are all familiar with them now)—including a rat who is named after PETA's president, Ingrid Newkirk.
Congratulations, Sarah! We're truly amazed by all that you're doing for animals.
The Runners-Up
Gavin Tucker, Laveen Elementary School, Laveen, Arizona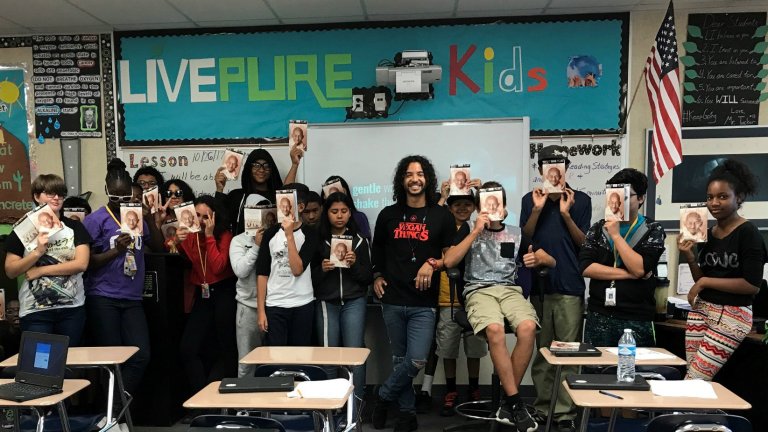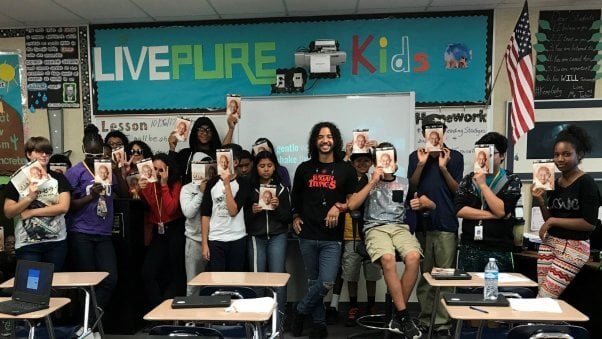 Gavin is an English language arts (ELA) teacher who is making a huge impact on his school, his community, and animals in many ways. He incorporates lessons on cruelty-free living during the school day by referencing articles about vegan health and animal-friendly change-makers, doing vegan cooking demos, and tying everything together using ELA standards to keep kids engaged academically. He brings in delicious vegan pizzas and dairy-free milks for students to try and shares coupons for vegan food brands. His compassionate approach to teaching has resulted in students receiving fewer suspensions and achieving high ELA test scores—and his lessons on vegan living have been well-received by students, parents, and school administrators alike. He's organized various school-wide events that have included vegan guest speakers (such as former NFL player David Carter, aka "The 300 Pound Vegan"), cooking classes, vegan food vendors, and more—and he's seen about 200 families attend a single event.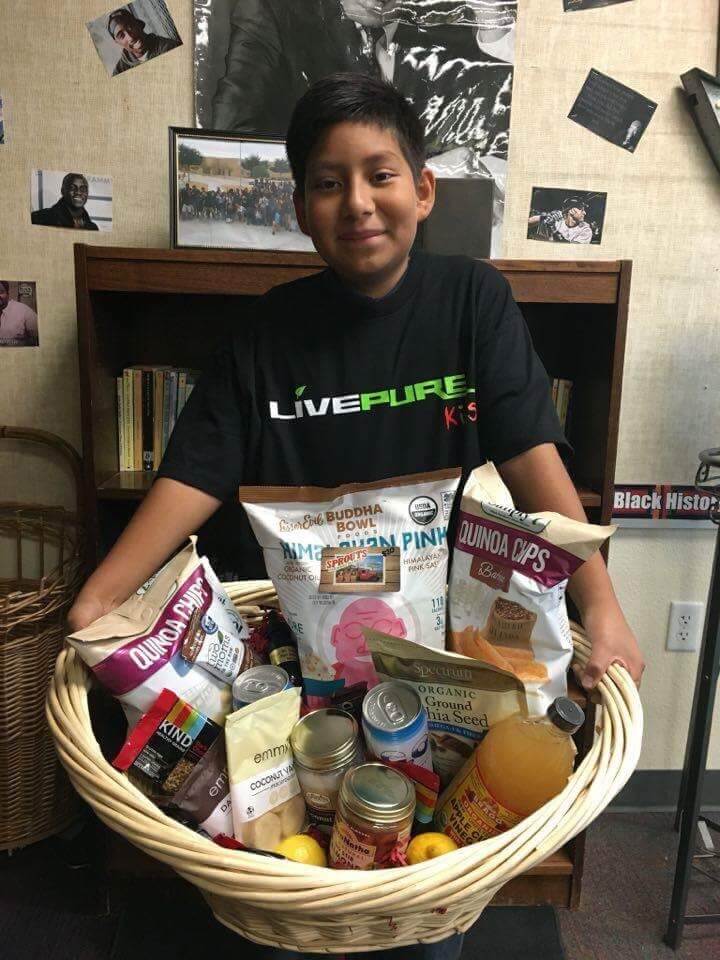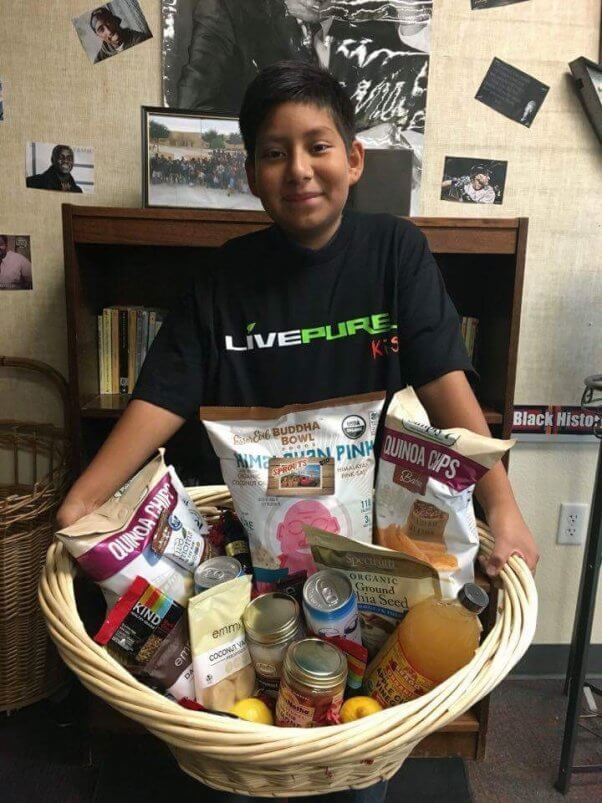 Perhaps most notably, Gavin created the highly successful after-school program called "Live Pure Kids," which focuses on healthy living through a vegan lifestyle. Through this popular program, he has helped many students make a transition to a vegan lifestyle—in fact, about half of his students are vegetarian, and about 30 stopped eating meat this school year alone. Parents are supportive, too, and often ask him for recipes or share photos of their children eating vegan foods. He also works to ensure that his students have nutritious vegan lunch options available through Meatless Mondays (which he's implemented in his school for three years in a row now), and he's spent this year creating a school garden that will be ready for use during the next school year—he even helped his district pass a bill to enable the school cafeteria to use the garden's vegetables in meals.
You're changing the world, Gavin! Keep up the great work.
Carol Santiago DaRocha, Boca Raton Community Middle School, Boca Raton, Florida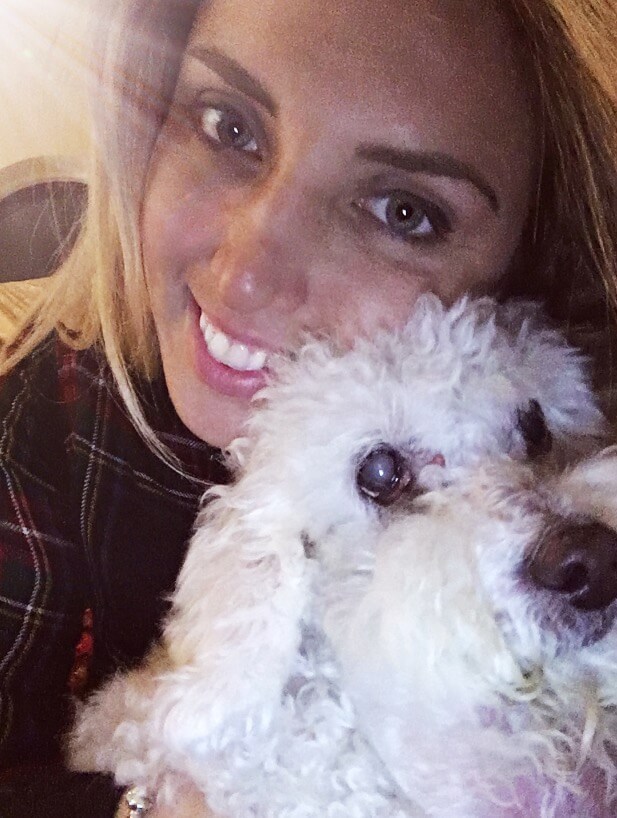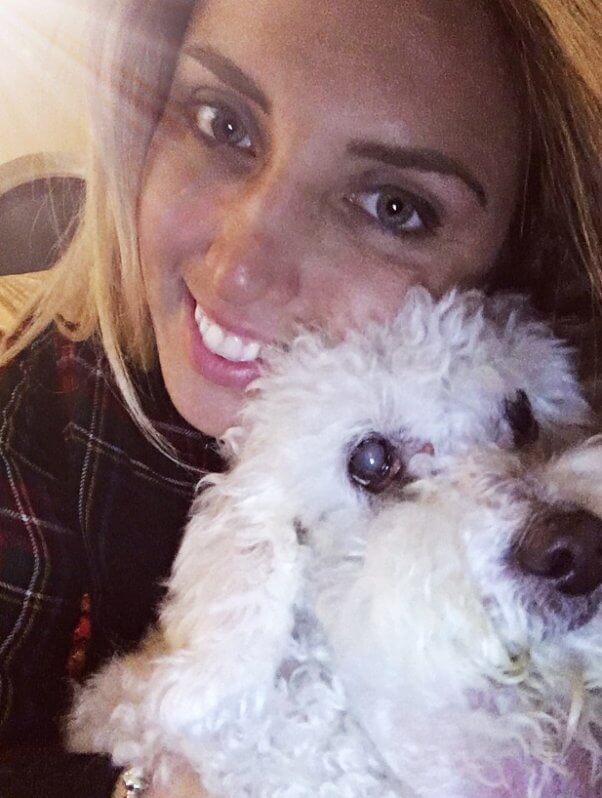 Carol is a sixth-grade teacher in Florida. And despite living in a state that's also home to SeaWorld and other cruel marine parks with captive animals, she's passionate in speaking out against captivity. Inspired by seeing Blackfish years ago, she refuses to promote any business that exploits animals for entertainment (such as circuses and marine parks) and speaks openly with her students about her reasons for doing this. As a result, many students have changed their views on SeaWorld and refuse to go there—and a few even chose to sponsor wild orcas in Alaska. For her argumentative writing and research unit, her students explore topics such as keeping exotic animals in captivity, dogfighting, and more. Many ended up raising money for wildlife preservation organizations after learning about exotic-animal captivity and why it's cruel.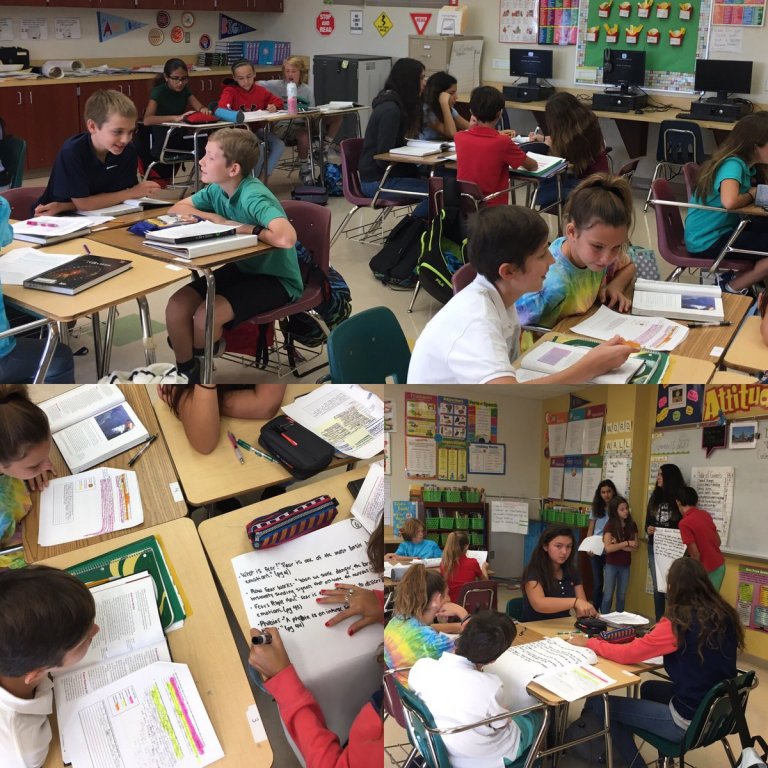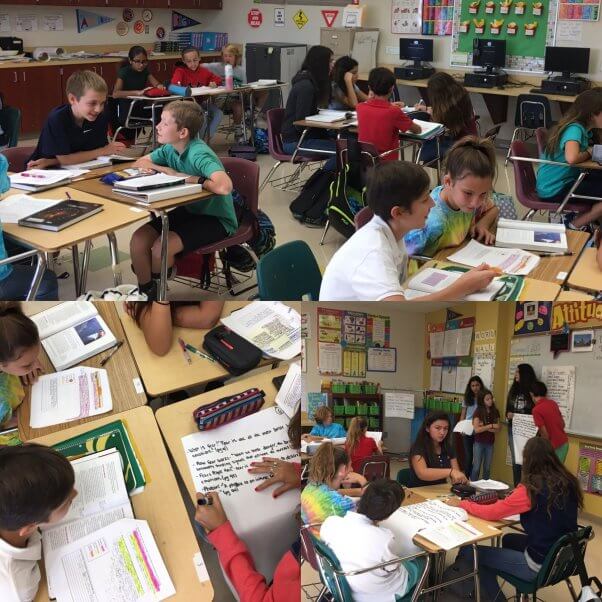 When it comes to her curriculum, Carol is stringent about focusing only on the facts, giving her students the freedom to come to whatever conclusions they please after researching and discussing both sides of every argument—she never wants to tell them what to think. When it comes to animal rights issues, though, she finds that almost every student freely chooses to argue against any form of animal exploitation—which shows how compassionate many children can be when that quality is fostered in the classroom. Each year, in addition to her argumentative writing and research projects, she teaches a unit on animal intelligence that's focused on building empathy, has students openly debate and share research, and even works animal rights topics into literature studies. She uses free TeachKind materials in her classroom to supplement her lessons, too.
Thanks for teaching kids kindness, Carol!
Courtney Owens, Valencia Middle School, Tucson, Arizona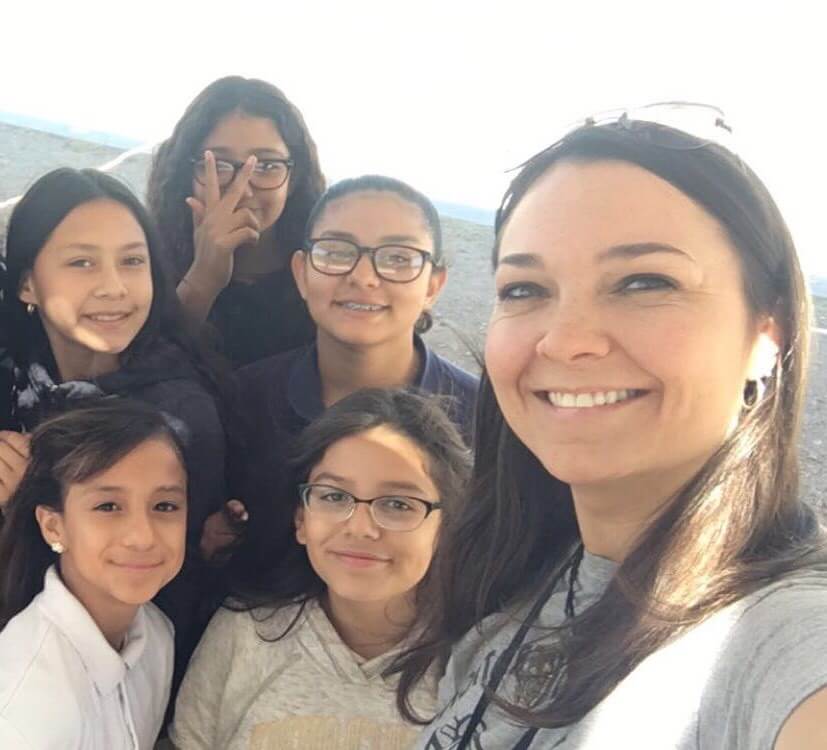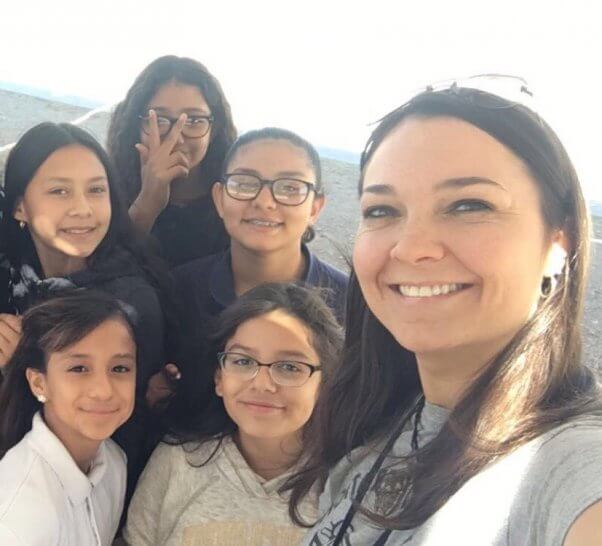 Courtney, a middle-school PE teacher, is proving that you can bring animal rights into your curriculum no matter what subject you teach. Each day, she begins class with a discussion about an animal rights topic and often brings in vegan food for kids to try. She shows the documentary Speciesism in all her classes, and this year, after viewing the film, her students had a chance to participate in a video chat with the director and ask questions about animal rights and vegan living. She also brought in a guest speaker to discuss cruelty in the dairy industry. It's no surprise that some of her students have stopped eating meat. Her students had the end-of-the-year option to earn extra credit by watching Forks Over Knives, Vegucated, Blackfish, Cowspiracy, or other animal rights documentaries and writing a report on what they watched. She also stands up against her school district's so-called "Rodeo Break"—a two-day break from school scheduled around a local rodeo. Currently, she's trying to work with the district's board of directors to get the name changed to something that doesn't promote a cruel event, and each year, she shares with her students how rodeos hurt animals, explains why she'll be outside the gates of the event protesting, and invites her students to join her in speaking out against it.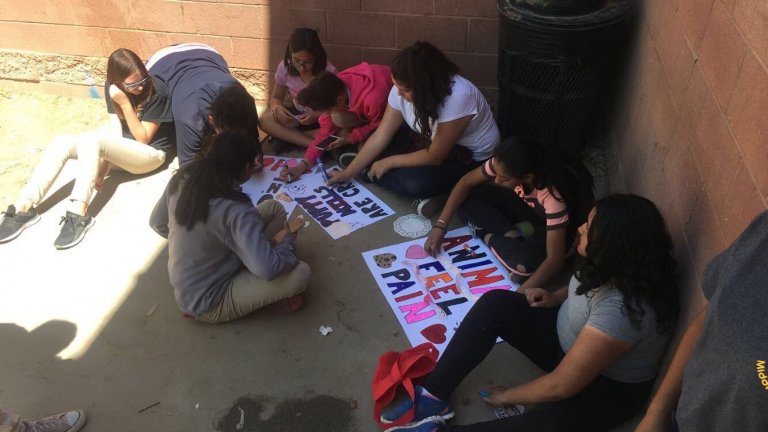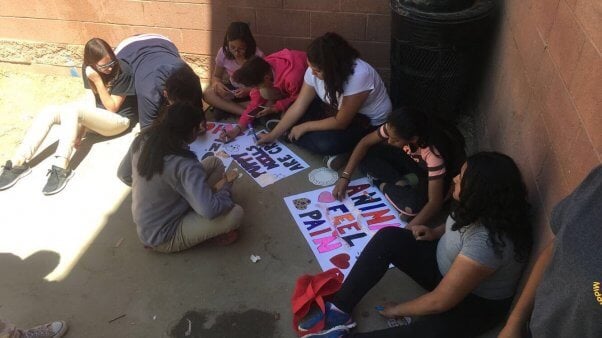 In addition to humane education, Courtney also participates in extracurricular animal rights activism. She organizes Tucson's annual National Animal Rights Day, hosted a screening of the film What the Health (some students attended the showing with their families and received extra credit), rescues animals whenever she can, proudly wears her vegan T-shirts, and attends all sorts of demos and events in her area.
Thanks for your dedicated and inspiring work, Courtney!
*****
Congratulations to all these truly amazing educators! Are you feeling inspired to up your game for next year's contest? Let's do it together: Sign up for TeachKind's Lesson of the Week for weekly inspiration on how to incorporate kindness to animals in your classroom.
By submitting this form, you are agreeing to our collection, storage, use, and disclosure of your personal info in accordance with our privacy policy as well as to receiving e-mails from us.