Published by .
Buenos Aires, Argentina, is a vibrant South American city with a host of appealing sights, sounds, and tastes for travelers to explore, from eclectic restaurants to modern art museums. There's really no end to what you can do in this city, so having a travel game plan can help you make the most of your time there. PETA Latino has prepared this essential guide so that your trip will go as smoothly as possible.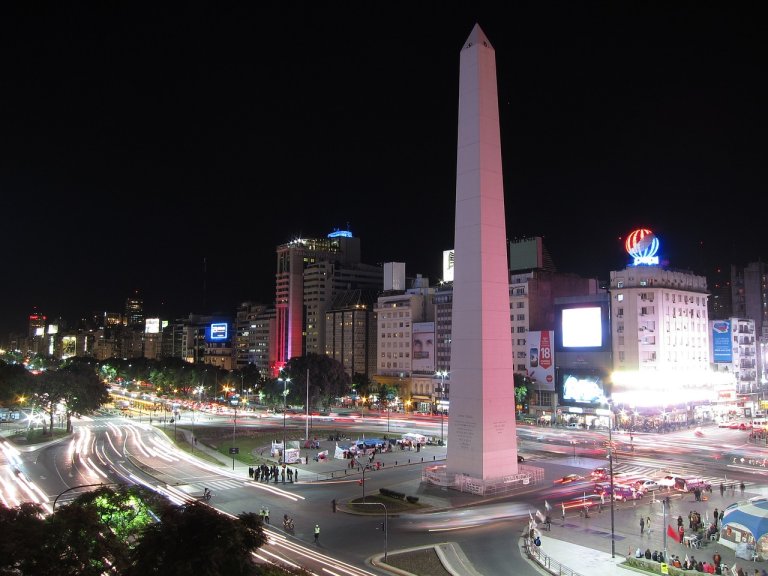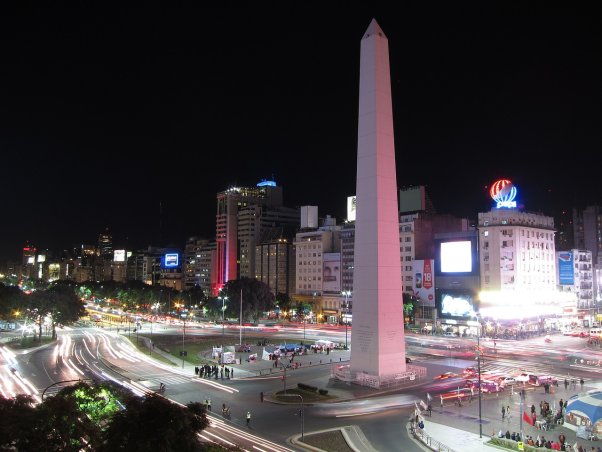 What Not to Do When Visiting Buenos Aires
When you're preparing for your trip, it's important to be aware of animal abuse and tourist traps so that you don't contribute to any form of animal exploitation. By doing so, you can ensure that you have a meaningful experience in the city while protecting animals from harm. Here are some things you should avoid doing during your visit, because there are much better activities that don't exploit animals:
Don't visit marine parks or petting zoos.
Animals aren't here for our entertainment. At marine parks, they're often kept in inadequate tanks and with incompatible tankmates. They deserve to be left in their natural homes, not torn away from their families or bred so that humans can gawk at them. At Mundo Marino—the largest marine park in Argentina—Kshamenk the orca has been imprisoned for 30 years, in a tank so small that he swims in circles endlessly.
Petting zoos and any other displays that allow visitors to touch animals are dangerous for both groups. In many cases, animals in petting zoos don't get enough food, water, or rest, and they may snap at visitors. It's also simply speciesist to assume that we should be able to view or touch any animal whenever we want, disregarding what they want.
Don't ride in a horse-drawn carriage.
Forcing horses to pull heavy carriages is cruel, and many of them suffer from a host of injuries and illnesses from toiling day in and day out.
Don't attend horse races or polo matches.
Horses used for racing are forced to sprint beyond their limits, which often leads to injuries, many of which are fatal. You can enjoy many sports that don't involve animal exploitation—including Argentina's favorite one, soccer!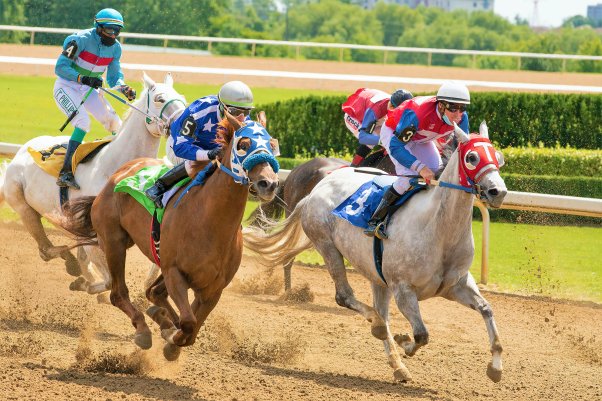 Don't buy souvenirs made from animal skins.
When you're looking for souvenirs, be sure to avoid those made from cow's skin, fox fur, and other cruelly obtained materials. Our vegan guide to traditional Latin American items can help you find the best animal-friendly souvenirs.
Things to Do When Visiting Buenos Aires
The opportunities are endless in this extraordinary city, and there's truly something for every type of traveler. Here's just a taste of what you can do and see in the city that's friendly to animals:
Try some of the best vegan food in the world.
The vegan food revolution is alive and well in South America, and Buenos Aires is a hub for new restaurants. Check out some of those we've listed below.
Visit historic city sites.
Buenos Aires has a rich history, so you won't want to miss what it has to offer. The Obelisco is a national landmark that commemorates the founding of the city, so be sure to check it out if you're a history buff. If the weather is nice, head to Lagos de Palermo to enjoy peaceful scenery and take a ride in a pedal boat. Take a walk among blooming roses in the Rosedal de Palermo. In the city's Chinatown, you can visit a variety of shops and, if you're there in January or February, enjoy the Chinese New Year celebrations. If you're interested in a more macabre site, check out La Recoleta Cemetery, a beautiful public cemetery where some of Buenos Aires' famous former residents are entombed. Finally, museum lovers won't want to miss the Museo Histórico Nacional, where you can learn more about Argentina's history from pre-Hispanic life to contemporary society.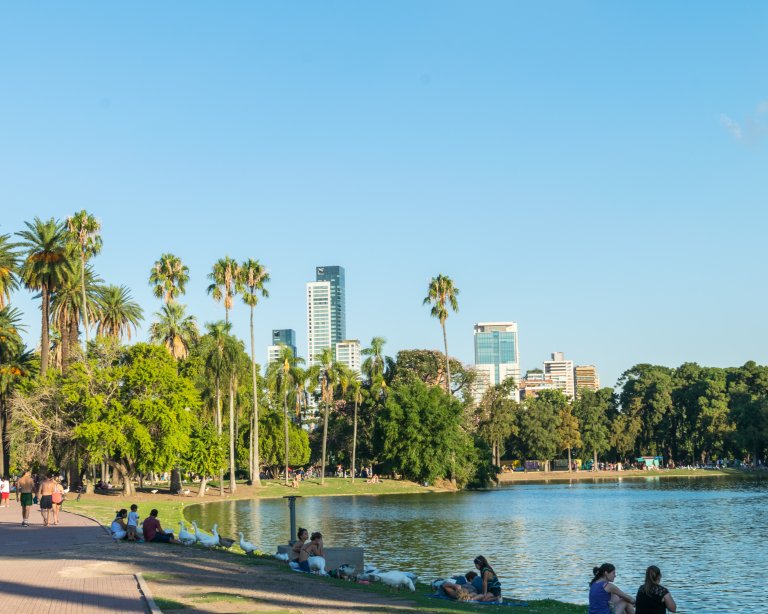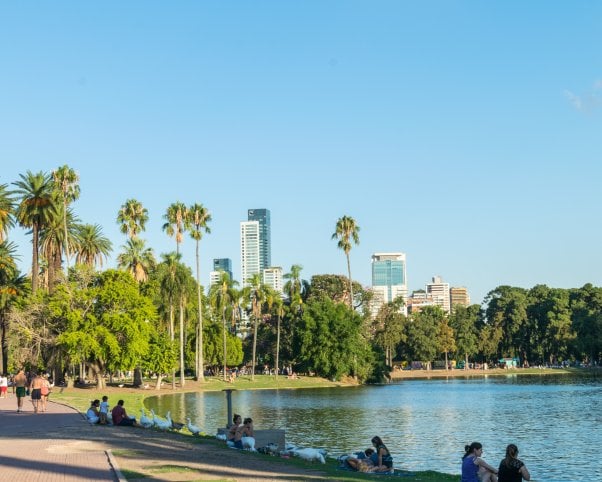 See some of Argentina's natural wonders.
Argentina is one of the most beautiful places in the world, and you can take some of that beauty in without venturing out of the city center. The Jardín Botánico, which is home to nearly 1,500 plant species, features libraries, greenhouses, walking paths, sculptures, monuments, and fountains.
Take in culture at one of the city's many art museums.
Buenos Aires is a cultural and artistic hub as well as home to many working artists. The Museo Moderno hosts more than 7,000 works of art by Argentine and international artists. Check out the National Museum of Decorative Art to see important design works, historic room displays, and other fascinating objects. MALBA's collections and exhibitions focus on Latin American art from the 20th century to the present, and the Museo Nacional de Bellas Artes hosts a variety of works from artists such as Rembrandt, Goya, and Van Gogh.
Enjoy a tango show or a visit to the theater.
Tango dancing, which originated along the border between Argentina and Uruguay in the 1880s, is a major part of cultural life in Buenos Aires. La Boca is one of the many neighborhoods where you can see tango shows on the street, but you can also head to the many clubs, theaters, and cultural centers to see other shows or even take a class. And if you're interested in opera, ballet, the orchestra, or other kinds of performances, you might want to see what's on the calendar at Teatro Colón.
Shopaholic? Visit Buenos Aires' street fairs and shopping centers.
The city's Feria de San Telmo is a street fair open every Sunday, where you can find antiques and cultural items, see tango shows, and check out some local vegan food offerings. For upscale shopping in a beautiful, historic setting, head to Galerías Pacífico.
See a soccer game at La Bombonera.
If you're a soccer fan—or just a sports fan who loves a good game—check out Argentina's national sport at La Bombonera, an iconic stadium that's home to one of the country's top soccer clubs.
---
By being a responsible traveler, you can enjoy all the wonders that Buenos Aires has to offer without contributing to animal exploitation. Learn more about how to be a responsible tourist: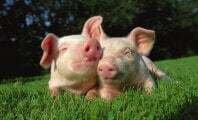 Order Your FREE Vegan Starter Kit