Published by .
Getting married is one of the most memorable experiences of a person's life, and many couples want their wedding day to be extraordinary. Businesses that rent out elephants are marketing themselves as a unique way to make a wedding unforgettable, but animals used as party props have nothing to celebrate.
Elephants are highly intelligent, socially complex animals who live in matriarchal herds, protect one another, forage for fresh vegetation, play, bathe in rivers, and share responsibilities for raising the babies in the herd. Their ability to feel pain—as well as sorrow, joy, and happiness—rivals our own. In the wild, they walk up to 30 miles per day, but when used for entertainment, they spend most of their time chained by two legs. They live under the constant threat of physical punishment and are deprived of everything that is natural and important to them. Most die decades short of their life expectancy.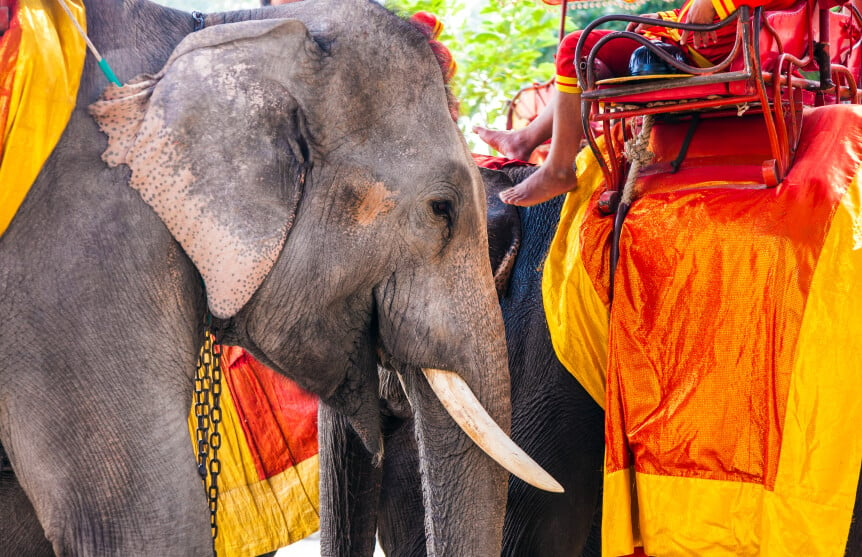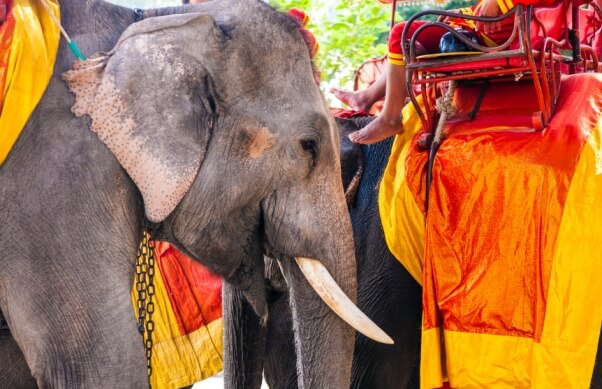 © iStock.com/Meinzahn
Outfits like the notoriously abusive Have Trunk Will Travel profit from exploiting elephants. That company, and others like it, rent them out for weddings, rides, parades, and reality TV shows. Have Trunk Will Travel is on record endorsing the use of painful electrical shock devices called "hot shots" to discipline and control elephants. Animal Defenders International caught trainers on video beating endangered Asian elephants, including a baby, with a bullhook—a weapon resembling a fireplace poker with a sharp hook on one end—and shocking them with electric prods, but you won't find any of these issues mentioned in Have Trunk Will Travel's brochure or on its website.
All elephants used in public exhibition live in fear of being hit with bullhooks. The only way to force multiton wild animals to give rides, perform tricks, or wear ridiculous and demeaning outfits—as Have Trunk Will Travel has been known to do—is through physical violence and psychological trauma. Bullhooks are the norm in the elephant entertainment industry—although that's changing, whether exhibitors like it or not. These weapons are so abusive that California, Rhode Island, and a growing number of cities across the U.S. have passed laws banning them.
Officials in Mumbai, India, banned elephant exhibits in 2007—specifically to prevent the abuse that is inherent whenever elephants are forced to participate in weddings, festivals, and other displays.
Private enterprises are also slamming the door shut on elephant abuse. Because of the cruelty to animals and the threat to public safety, more than 600 malls and other retail properties nationwide prohibit elephant and other wild-animal displays. Ringling Bros. and Barnum & Bailey Circus pulled its elephant acts after more than a century because of a public "mood shift" and is now shutting down completely. Last year, travel industry giant TripAdvisor stopped booking elephant-trekking excursions.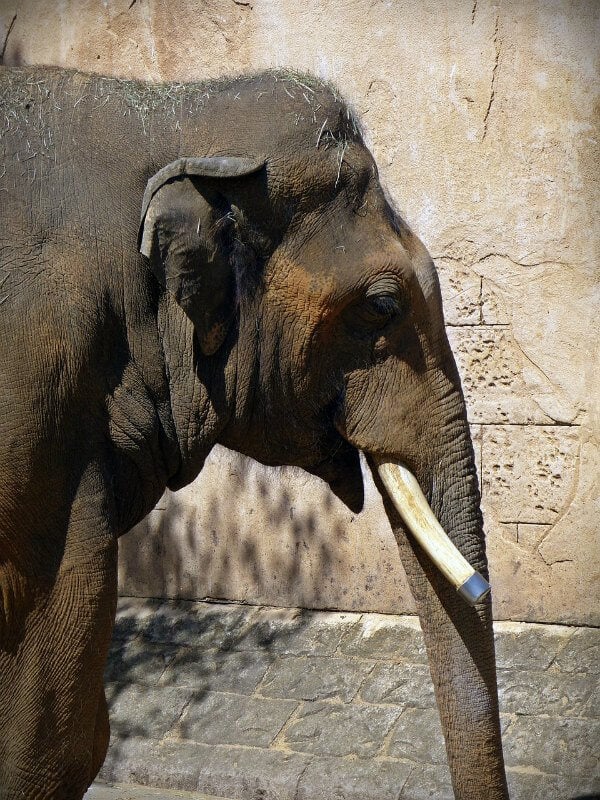 Because elephants who are used for weddings spend most of their lives in chains, are routinely physically abused, and are deprived of any aspect of a natural life, it's no surprise that all that stress and frustration can cause them to snap. When you add loud music, crowds, and dancing—all things common at weddings—elephants are even more susceptible to running amok. And when that happens, a human with a bullhook is no match for a rampaging elephant.
Then there's tuberculosis (TB). Captive elephants are at risk of carrying TB, a highly infectious disease that is transmissible between elephants and humans, even without direct contact, since the disease is airborne. TB rates are so high among captive elephants that it has been called an "epidemic." Most exhibitors that travel with Asian elephants have some record of TB among the animals.
Many newly married couples today are making their entrance or exit in vintage or luxury cars, on tricked-out motorcycles, or accompanied by choreographed dancers and live bands. Others are renting party buses so that the entire wedding party can arrive en masse.
Elephant rides and other wild-animal exhibits at weddings aren't just dangerous—they're so abusive that they're fading into history.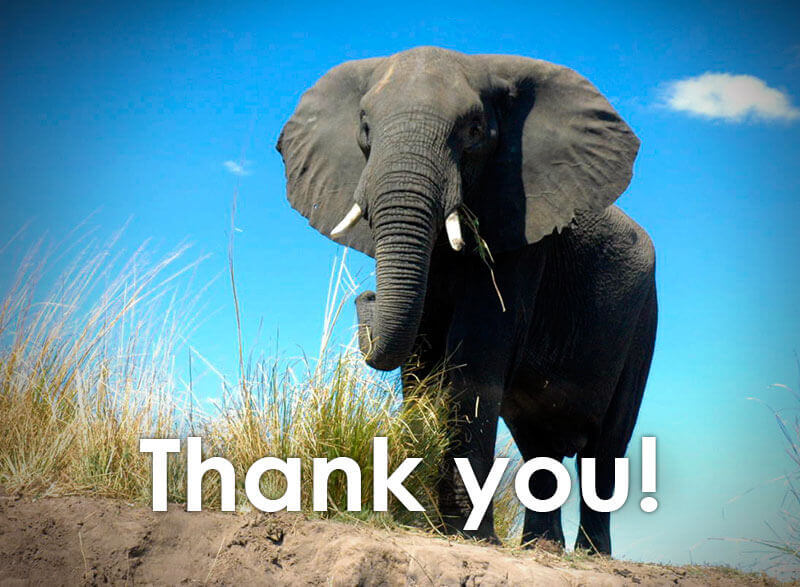 Interested in reading more compassionate content? Sign up for our popular PETA Living News, delivered to your inbox once a week.
All fields in bold are mandatory.
By submitting this form, you're acknowledging that you have read and agree to our privacy policy and agree to receive e-mails from us.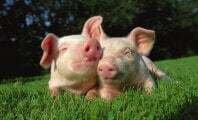 Order Your FREE Vegan Starter Kit