If you're ready to unplug and spend some downtime with a book, then check out the following list for a variety of powerful animal-rights reads that you won't be able to put down:
Free the Animals tells the story of "Valerie," a police officer in Maryland whose world is turned upside down when she learns about the abuse of animals in laboratories. What follows shows the various horrific ways in which humans use and abuse animals as well as ways in which we can intervene to end these practices. Written by PETA President Ingrid Newkirk, this timeless story captures the essence of the animal rights movement and has since inspired many to take action for animals. This 30th anniversary edition is revised and expanded and features a foreword by actor and activist Joaquin Phoenix, so be sure to order your copy today.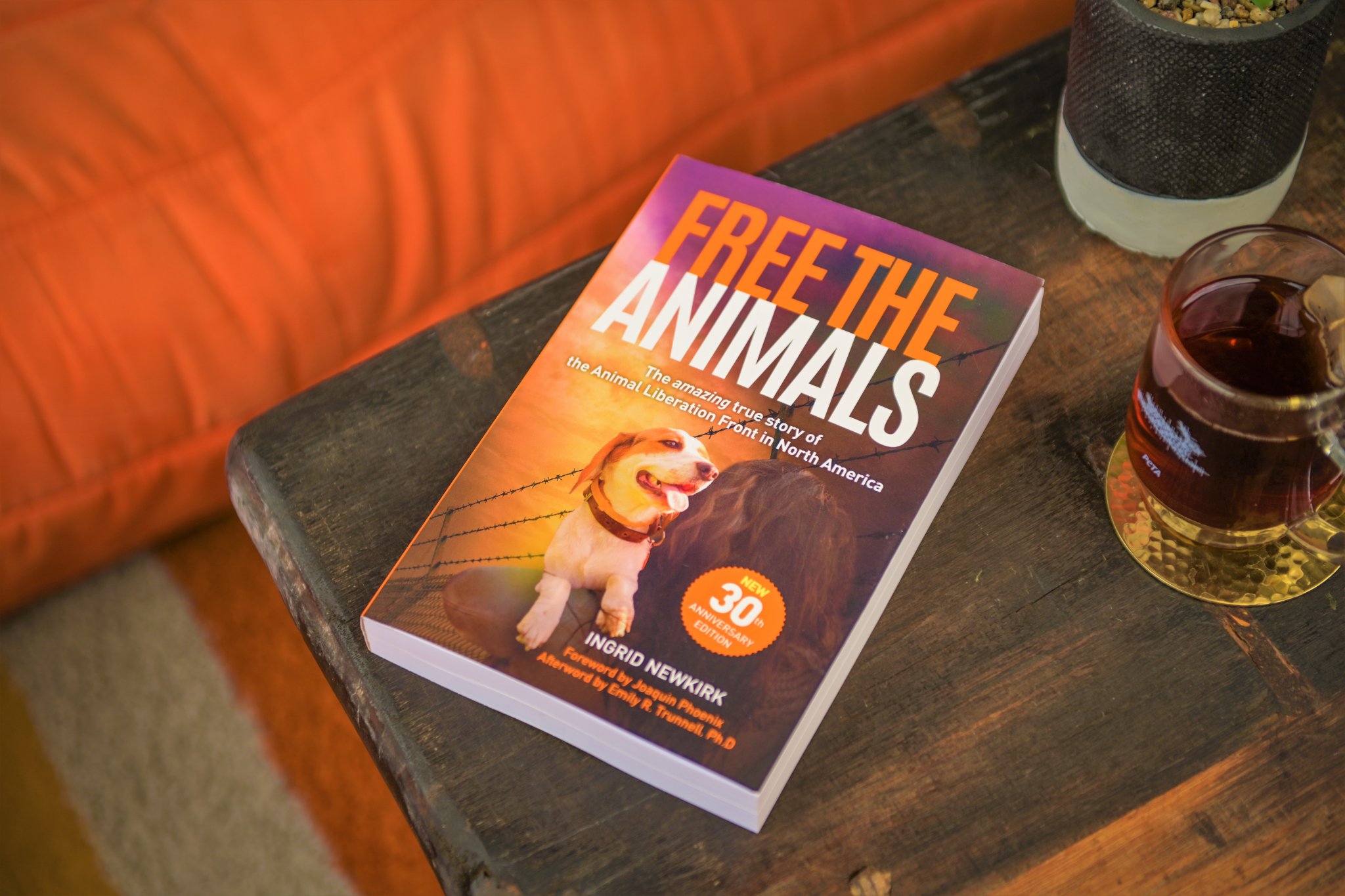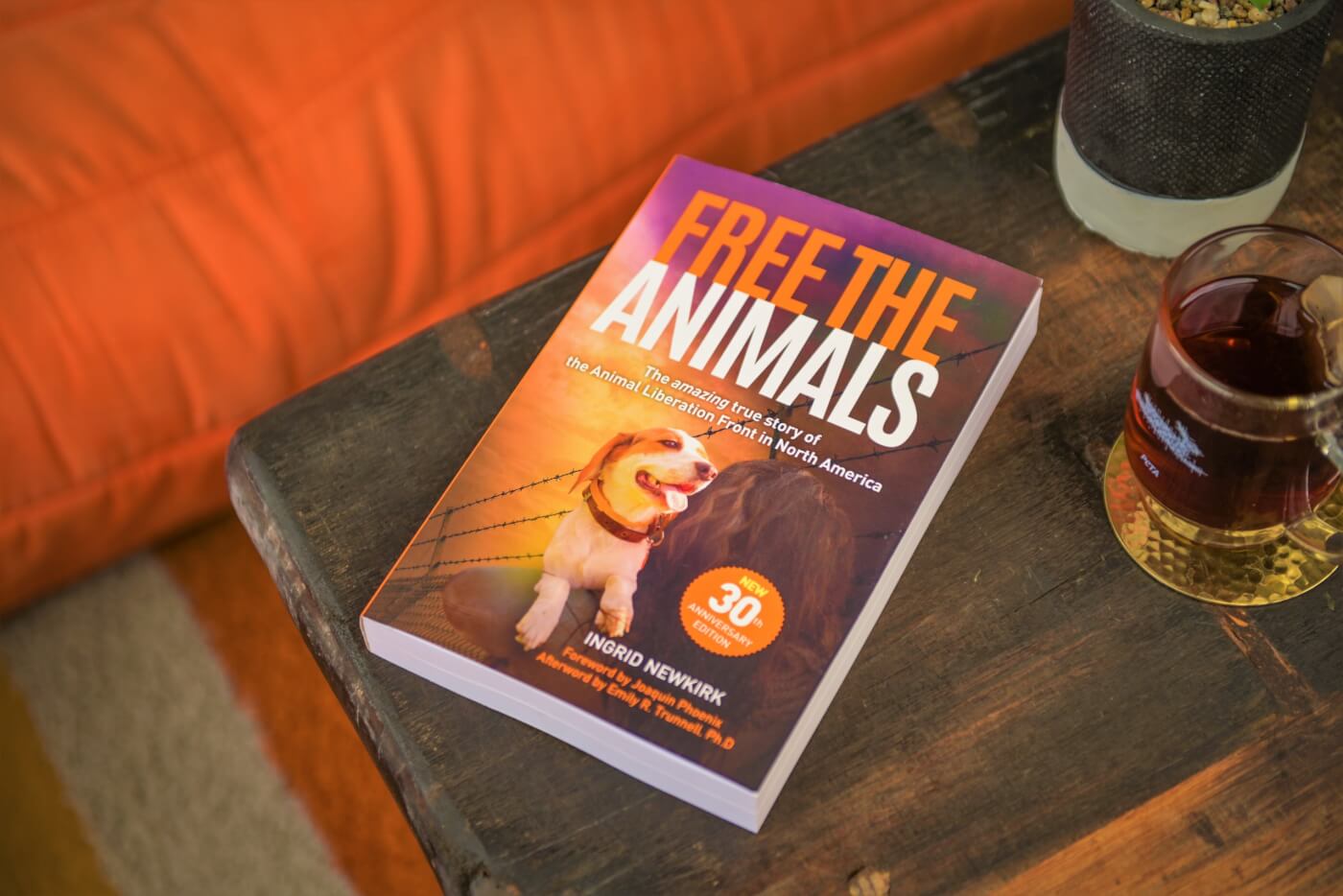 Why do humans try so hard to deny the fact that we are animals? In this book, researcher Melanie Challenger explores why humans throughout history have sought to distance themselves from the label of "animal." From philosophical, historical, and biological perspectives, she challenges (pun intended!) readers to think critically about being human. Challenger wants readers to "arrive at a more nourishing acceptance of our own reality," i.e., that we cease to be so alarmed by the fact that we are animals ourselves. And from this acceptance, she hopes we can recognize our interconnectedness with a multispecies community.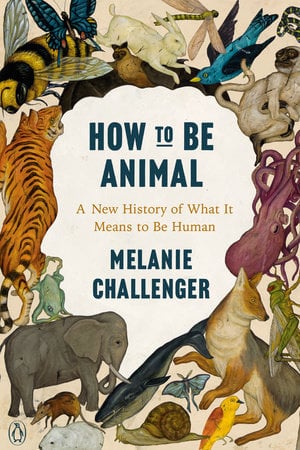 Animalkind by Ingrid Newkirk and Gene Stone
This bestselling book by PETA President Ingrid Newkirk and acclaimed author Gene Stone gives you a peek into the fascinating lives of animals. It shows just how smart, aware, empathetic, and intelligent our fellow animals are with many examples, such as that geese fall in love and stay with a partner for life and that fish "sing" underwater. Expand your compassion for other animals and discover ways you can help protect them.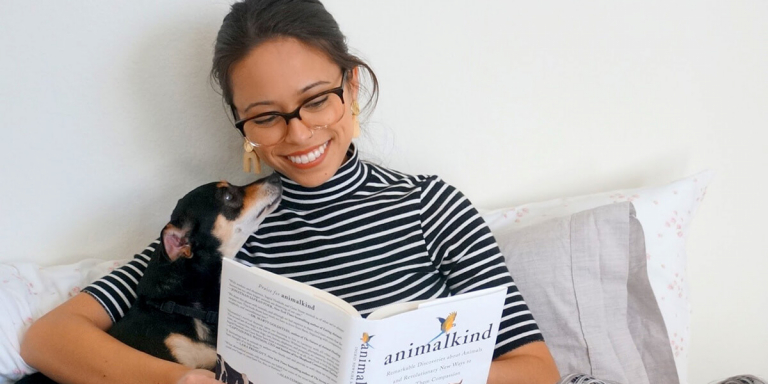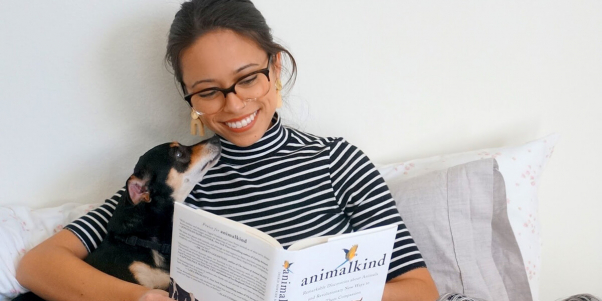 The most comprehensive book on animal rights out today, The PETA Practical Guide to Animal Rights lists hundreds of easy ways to stop cruelty. Written by PETA President Ingrid Newkirk, it provides facts, personal insight, inspiration, ideas, and resources. It's your go-to guide to making everyday compassionate choices.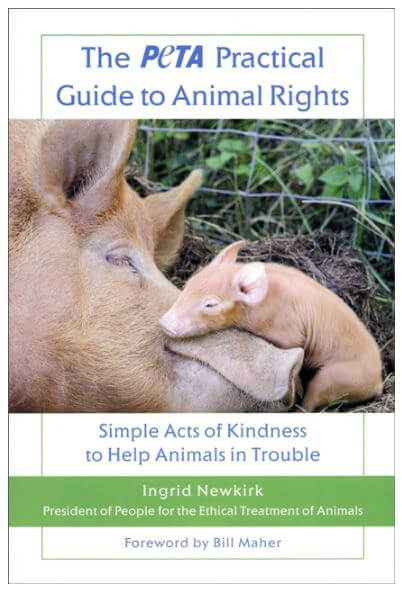 This gem of a read will help you make the transition to a kinder, healthier, and more sustainable existence. It gives helpful tips for living compassionately in all aspects of your life—consider it a tune-up for your home, kitchen, closet, makeup bag, and for when you're out navigating the world. Ingrid Newkirk, the cofounder and president of PETA, says, "If everyone gave a shit, we'd have a far better world. This is Making Kind Choices for today's audience, and I love it."

This riveting new book tells the story of Stoney the elephant, who was dragged around for his entire life to perform at circuses, fairs, and hotels. The first half of the book chronicles his short life and tells an intricate story of the people who tried to save him. The second half weaves in the story of a second elephant named Big Mary, whose life also exemplified the way that animals are cruelly treated and abused within the entertainment industry.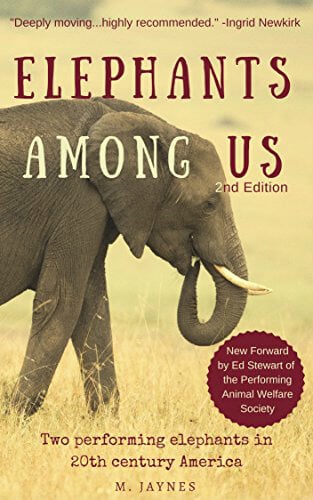 If Peter Singer's Animal Liberation is considered the "Bible" of animal rights philosophy, The Animals' Agenda is this generation's call for pragmatic action. Ethicists Marc Bekoff and Jessica Pierce make the argument that the current approach of animal-welfare science (while offsetting some of the worst aspects of animal suffering) falls far short of promoting true animal well-being and freedom.
In this fascinating page-turner, primatologist Roger Fouts recalls his 30-year career studying the language of chimpanzees. While training them to communicate through sign language, Fouts develops a deep connection with his subjects and evolves into an animal rights advocate who questions the morality of biomedical experiments on chimpanzees.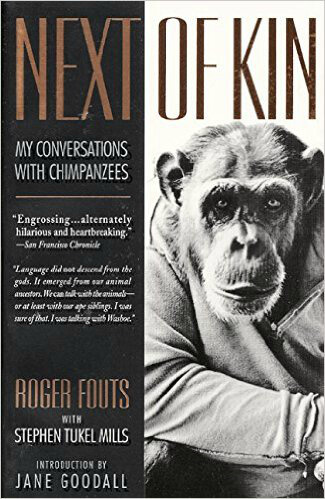 If you prefer a personal touch to facts and figures, look no further than Foer's memoir crossed with an investigative report titled Eating Animals. The bestselling author shares his extensive quest to learn who lies on his dinner plate: He investigates factory farms, discusses societal food norms, and digs deep emotionally to arrive at the answer.
In this highly entertaining memoir, PETA's own Dan Mathews shares his colorful adventures as a longtime animal rights activist. Whether dressed in a rabbit costume or his birthday suit, Mathews has advocated for animals all around the world. He's living proof that controversy wins victories—and definitely earns laughs.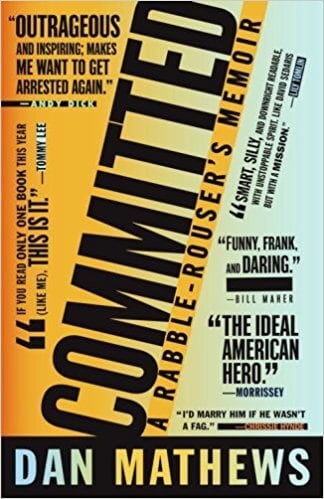 The "in-your-face" title says it all. Written by a punk rocker and Ironman triathlete who's kicked the meat habit for 30 years, Meat Is for Pussies exposes hard-to-swallow food facts and doesn't want to hear your excuses. A how-to guide that arms readers with steps to take charge of their diet like a man, this fast read is a great "dude's" version of Skinny Bitch.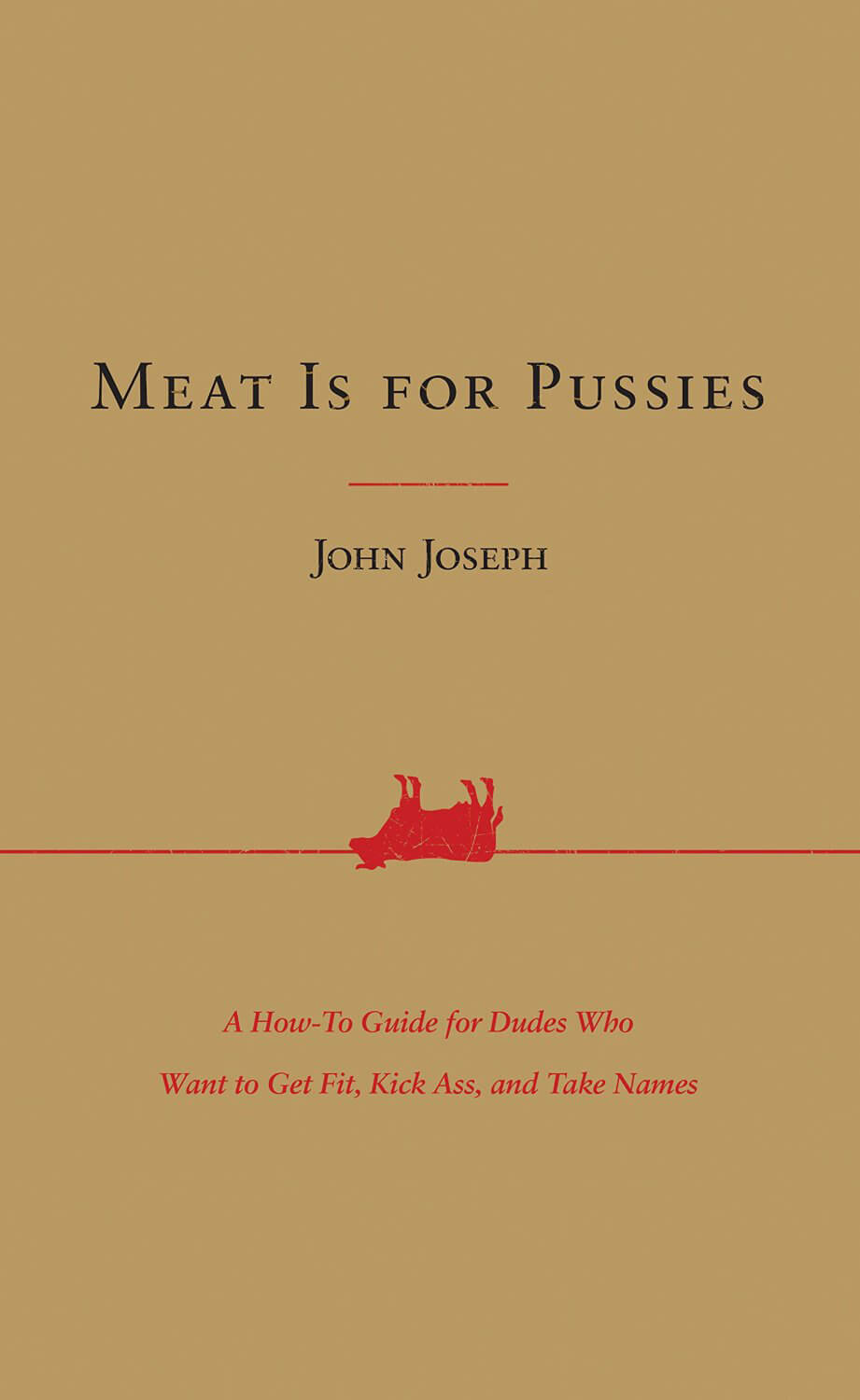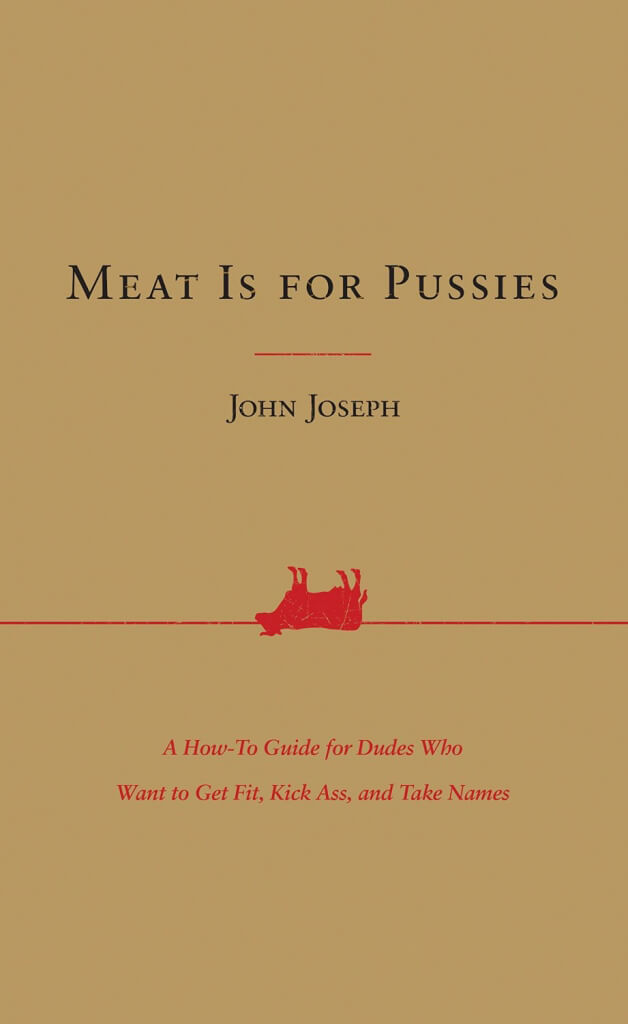 Eva by Peter Dickinson
Searching for a present for pre-teens and teenagers who are beginning to consider animal rights on their own? Check out Eva, a spellbinding young adult science-fiction novel that follows a teenager whose consciousness is medically transplanted into the body of a chimpanzee after she's paralyzed in an accident. After spending half her time in chimpanzee society, Eva plans to save the species from destruction.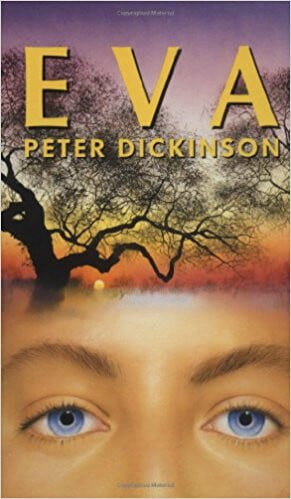 Veganist by Kathy Freston
Don't like to be lectured? Prefer a gradual introduction that's kind, not shocking? Then Freston's lifestyle guide is the perfect book for you. Veganist encourages readers to "lean into" a "veganist" lifestyle—one that is vegan in intention but less concerned with achieving hard and fast perfection. Instead, Freston persuades readers with high praise for the health, environmental, and spiritual benefits of a vegan diet.
This New York Times bestseller captured the country's heart for a reason. Masson and McCarthy explore animal emotions with fascinating anecdotes and call on readers to reconsider the treatment of animals who can so clearly feel love, anger, shame, and fear. This thought-provoking read skillfully raises questions without forcing answers.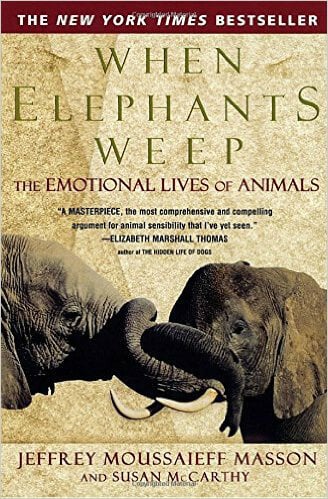 This limited-edition photographic study of the biodiversity of animals in captivity includes more than 100 photographs that are intended to inform and raise awareness of key issues.
We're certain that cracking open one of these books will be the beginning of an all-out read-a-thon.
More of a movie person? Check out these animal rights–related films, most of which are available on Netflix.
As an Amazon Associate, PETA earns from qualifying purchases. If you buy something after clicking the Amazon links on this page, a percentage of the qualifying purchase will be donated to PETA and help us protect more animals from exploitation.