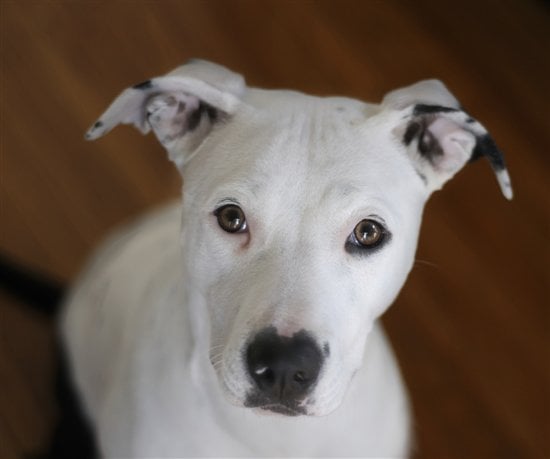 Researchers have found that a batterer's first target is often an animal living in the home—the second target is a spouse or child. Often, batterers are able to control their victims, such as a spouse, by threatening, torturing, or killing the victim's animals.
Cruel to Animals, Cruel to Children
Because domestic abuse is directed toward the powerless, animal abuse and child abuse often go hand in hand. Parents who neglect an animal's need for proper care or who abuse animals might also abuse or neglect their own children.
While animal abuse can be an important indicator of child abuse, the parent isn't always the one harming the animal. Children who abuse animals might be repeating a lesson that they learned at home; abused children might learn from their parents to react to anger or frustration with violence. Their violence might be directed at the only individuals in the family who are more vulnerable than they are: animal companions. One expert says, "Children in violent homes are characterized by … frequently participating in pecking-order battering," in which they might maim or kill an animal. Indeed, domestic violence is the most common background for childhood cruelty to animals.
Cross-Reporting: A Multiagency Approach
Animal abuse is often discovered earlier than domestic abuse because it so often occurs in plain view. While hiding their own abuse, human victims might talk openly of animal abuse or neglect occurring in the family. Since laws governing animal abuse and child abuse investigation and intervention differ, animal control agents can often enter homes when social service workers cannot. Working together through cross-reporting, these agencies can help one another gain information about possible neglect and abuse.
Baltimore police who file domestic violence reports are required to note the presence and condition of animals in the household. The New Jersey Coalition for Battered Women works with animal control agencies to identify signs of domestic violence. In Ontario, Canada, the Guelph Humane Society joined forces with Family and Children's Services of Guelph and Wellington County to collect data via cross-reporting. In 12 months, seven out of 26 cross-reported cases presented cruelty concerns for both agencies.
Studies have shown that up to 40 percent of women have delayed seeking refuge from their batterers for as long as two months because of concern about their animal companions. These studies have led to collaboration among social service and government agencies for the purpose of developing programs to provide foster care for these animals. There are more than 100 such programs in existence in the U.S.
The oldest program is Colorado Springs' Domestic Violence Enhanced Response Team. Twenty-six agencies, including the District Attorney's Office, court advocates, human services, domestic violence groups, and the local humane society, work with police when an animal is living in a home where a domestic violence investigation is taking place. In some cases, the humane society might take custody of the animals who are involved.
Violence Begins Early
All too often, cruelty to animals is viewed as a childhood prank and chalked up to the old adage "Boys will be boys." But it is foolhardy to ignore statistics showing that kids who hurt animals might be on a dangerous path that will only get worse if not corrected. Studies have shown that violent and aggressive criminals are more likely to have abused animals as children than are criminals who are considered non-aggressive.