Roadside zoos defend their breeding programs under the pretext of conservation, but at these shabby captive-animal displays, new baby animals are bred for only one purpose. It's not to replenish threatened populations—it's to bring visitors through the gates. Most animals confined at roadside zoos are not endangered, nor are they being prepared for release into natural habitats. And very few (if any) of the captive-bred animals whose species do face extinction in nature—including elephants, tigers, and chimpanzees—will ever be released back into their natural environments to bolster dwindling populations.
Roadside zoos' touting of captive breeding as "conservation" gives the public a false sense of security about a species' survival—a fraudulent comfort that undermines support for and diverts resources from real conservation efforts.
Breeding tiger-and-lion hybrids—such as ligers, tigons, and liligers—and inbreeding tigers to produce white ones are more examples showing that roadside zoos are focused on turning a profit, not ensuring animals' well-being. Aside from the obvious fact that breeding unnatural animals is practically the opposite of conservation, these interspecies hybrids and victims of inbreeding often suffer from debilitating health problems, develop diseases and sustain injuries more often than other big cats, and die prematurely.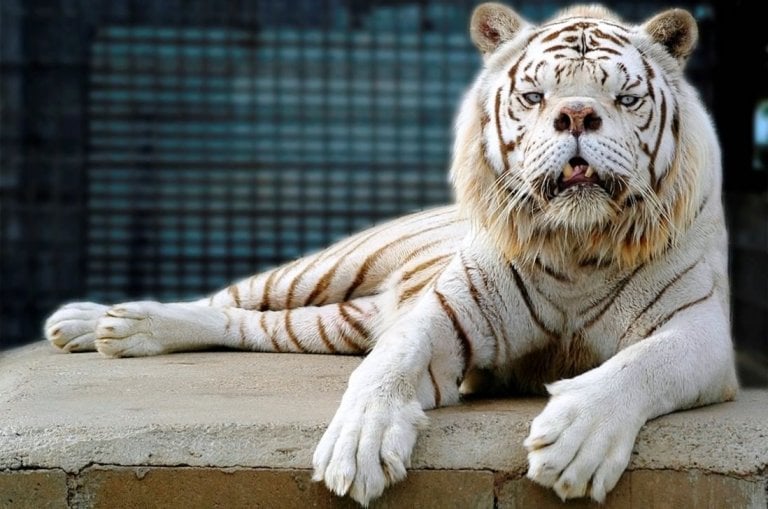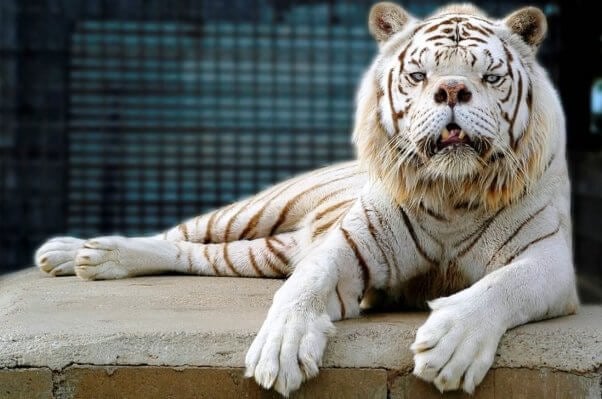 Roadside zoos teach humans that it's acceptable to interfere with animals—including by passing tiger cubs around for photo ops or forcing chimpanzees to do backflips, which does nothing for conservation. Quite the opposite, it teaches children and other patrons that it's OK to exploit animals for a photo or a cheap laugh.
Animals in roadside zoos, pseudo-sanctuaries, traveling shows, and roadside displays are often forced to endure more than hands-on interaction, too—chimpanzees are dressed up in clothing and forced to play football, and elephants are made to paint with their trunks under the threat of a bullhook. And some animals are trucked around the country.
These are cheap publicity stunts—exploitation—dressed up as playful stimulation or enrichment for the animals.
True conservation is about helping animals in their own environment, not imprisoning them for entertainment.
That these animal prisons dare to refer to such abuse as raising conservation awareness—to exploit animals while claiming to be protecting their species from extinction—is a slap in the face to organizations that do work to preserve animals' natural habitats.
Roadside Zoos, Pseudo-Sanctuaries, and the Great 'Conservation' Con
A 2011 study conducted in part by Association of Zoos and Aquariums expert Stephen Ross and published by the American Association for the Advancement of Science surveyed zoogoers, asking whether they thought chimpanzees were endangered. Most believed they weren't, because they saw them so frequently on TV and in movies. Clearly, putting chimpanzees in clothes and forcing them to perform tricks hinders conservation awareness, rather than bolstering it.
Support Habitat Conservation, NOT Animal Prisons
People who want to make a difference should support organizations that work to preserve animals' natural habitats as well as real animal sanctuaries that rescue and care for exotic animals but don't sell or breed them. Visit the Global Federation of Animal Sanctuaries to learn more.
How to Tell if a Place Is a REAL Animal Sanctuary
You can also help animals by taking action today. Click below to take action for animals suffering at shabby roadside zoos across the country and at countless other tourist traps around the world: