What are PETA's secrets to four decades of overwhelmingly effective animal liberation? Our campaigns have included everything from flesh-eating zombies to supporters demonstrating naked in the dead of winter. So you're definitely not alone if you've ever wondered, "What on Earth are those PETA people thinking?"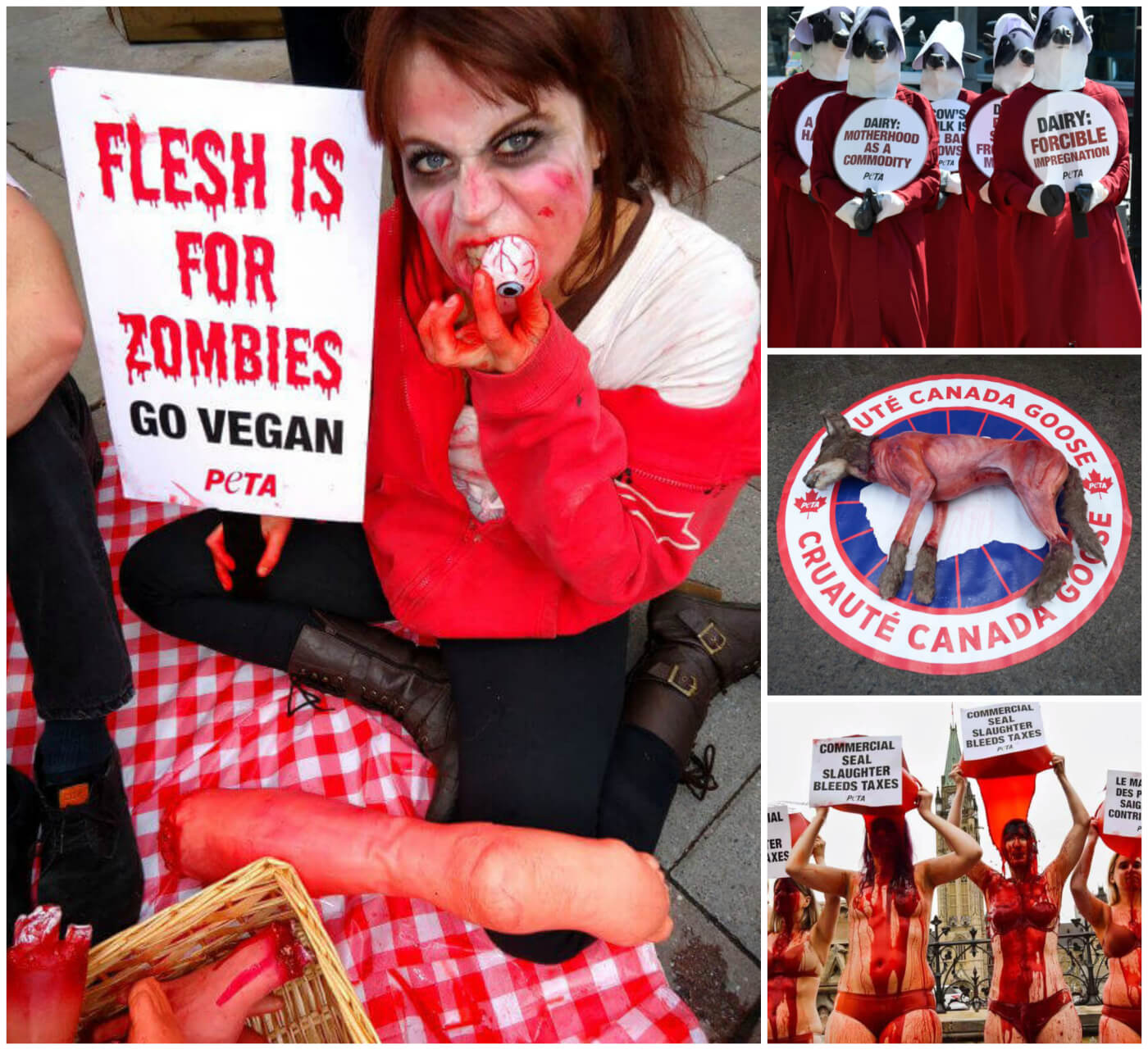 In our latest video, we provide a peek behind the curtain so that folks can see why we do what we do. Check out the five secrets that we live by—they've helped us save countless lives in our nearly 40 years of leading the animal rights movement:
We didn't get to the forefront of this revolution by playing nice and winning popularity contests. PETA is loud, and the measures that we've taken to save animals from being experimented on, eaten, worn, exploited for entertainment, or abused in other ways have worked time and again.
Never Be Silent! Help PETA Save Lives Today
Anyone who's been on the receiving end of a PETA campaign knows we'll never give up until every cage and tank is empty. Animals have rights and deserve for their best interests to be taken into consideration, regardless of whether they're useful to humans. Like you, they can suffer and want to live free of torment.
With your help, we'll dismantle the speciesism that plagues our world—one victory at a time. Visit our Action Center to find out how you can make a difference for animals today:
Our "End Speciesism" tee is a sure conversation starter, and great way to broaden people's vocabulary while letting them know that a difference in species can never justify exploitation or oppression in the name of science, food, sport, entertainment or clothing.