When the creator and star of Catfish posed naked for us, we were as excited as the lovelorn are when they finally meet their online partners in person. Nev Schulman, it could be argued, is a voice of his generation—millennials are social media savvy and will not stand for bullying or cruelty of any kind. Catching him with his pants down might come as a shock to many of his fans, but it's what he's dropping them for that should pleasantly surprise them. The frequent contributor to the thought-provoking media site attn: is accustomed to tackling some provocative ideas. And now, he's chosen to go naked—exposing his own fur—to star in a campaign for PETA.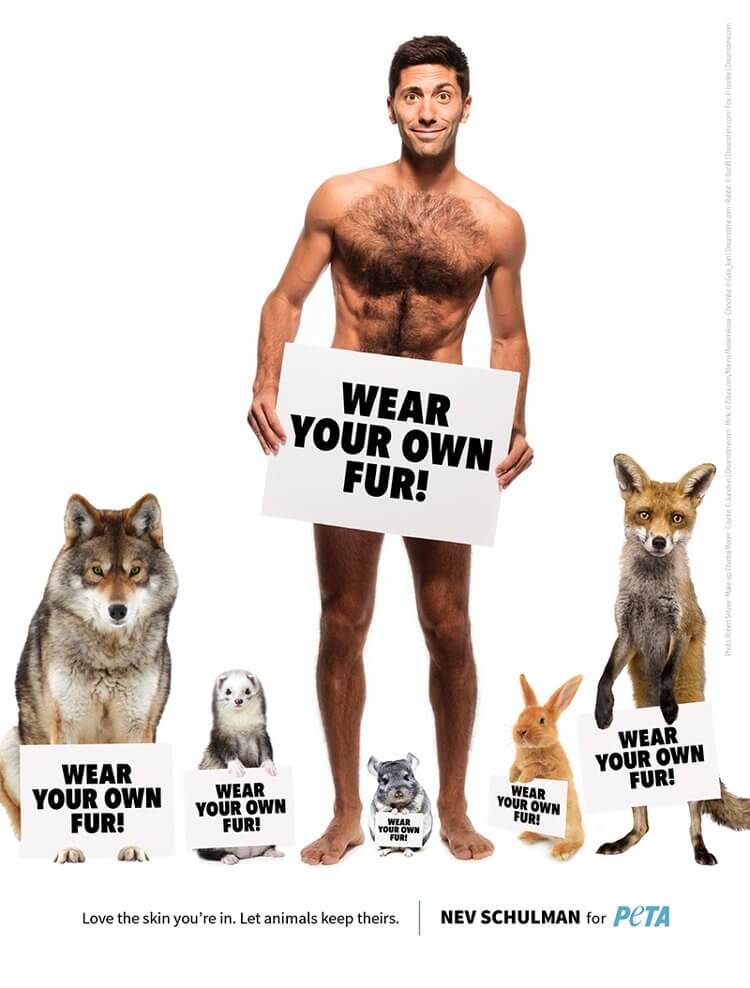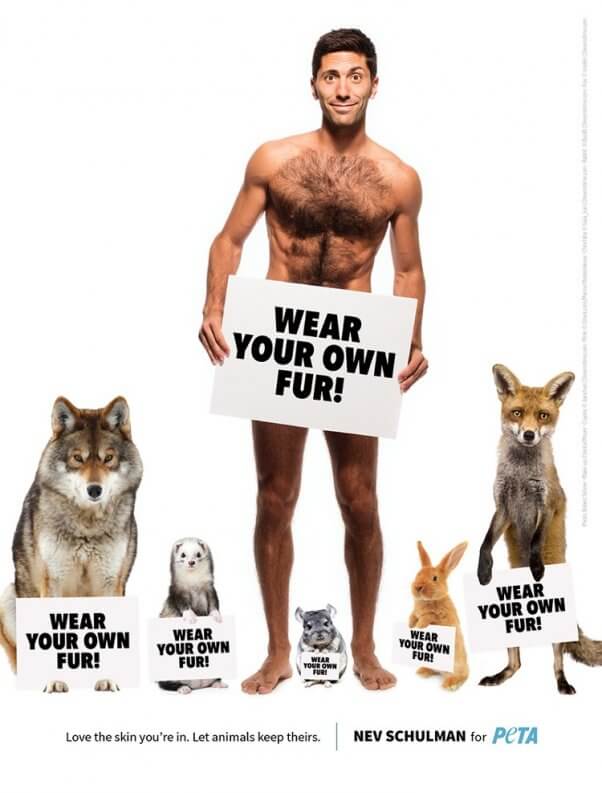 Unless you've been so wrapped up in an online relationship that you haven't heard, most consumers agree that there's no excuse for wearing any animal fur. Don't let fashion magazines or the media steer you any other way—they may tell you that fur is a "must-have," but they'll leave out the fact that animals on fur farms are abused, tortured, and even skinned alive. No federal laws protect animals at these barbaric facilities.
Now for the great news: Kindness is always fashionable, and shopping cruelty-free is easier and more fun than ever before. With vegan clothing, shoes, handbags, and other accessories in high demand, major brands around the world are joining the animal-friendly trend. Faux furs are cool, humane, and easily available—and they don't turn animals into fashion victims. Be like Nev: Flaunt your own fur, and love the skin you're in!