Daniella Alonso is one smart, compassionate cookie. She's already sworn off leather, and now the model-turned-actor is swearing off wool, too.
Just like cows and dogs in the cruel leather industry and rabbits in the angora industry, sheep raised for wool suffer greatly. The gentle animals are often beaten, kicked, and mutilated so that their wool can be made into sweaters, coats, scarves, gloves, and boots.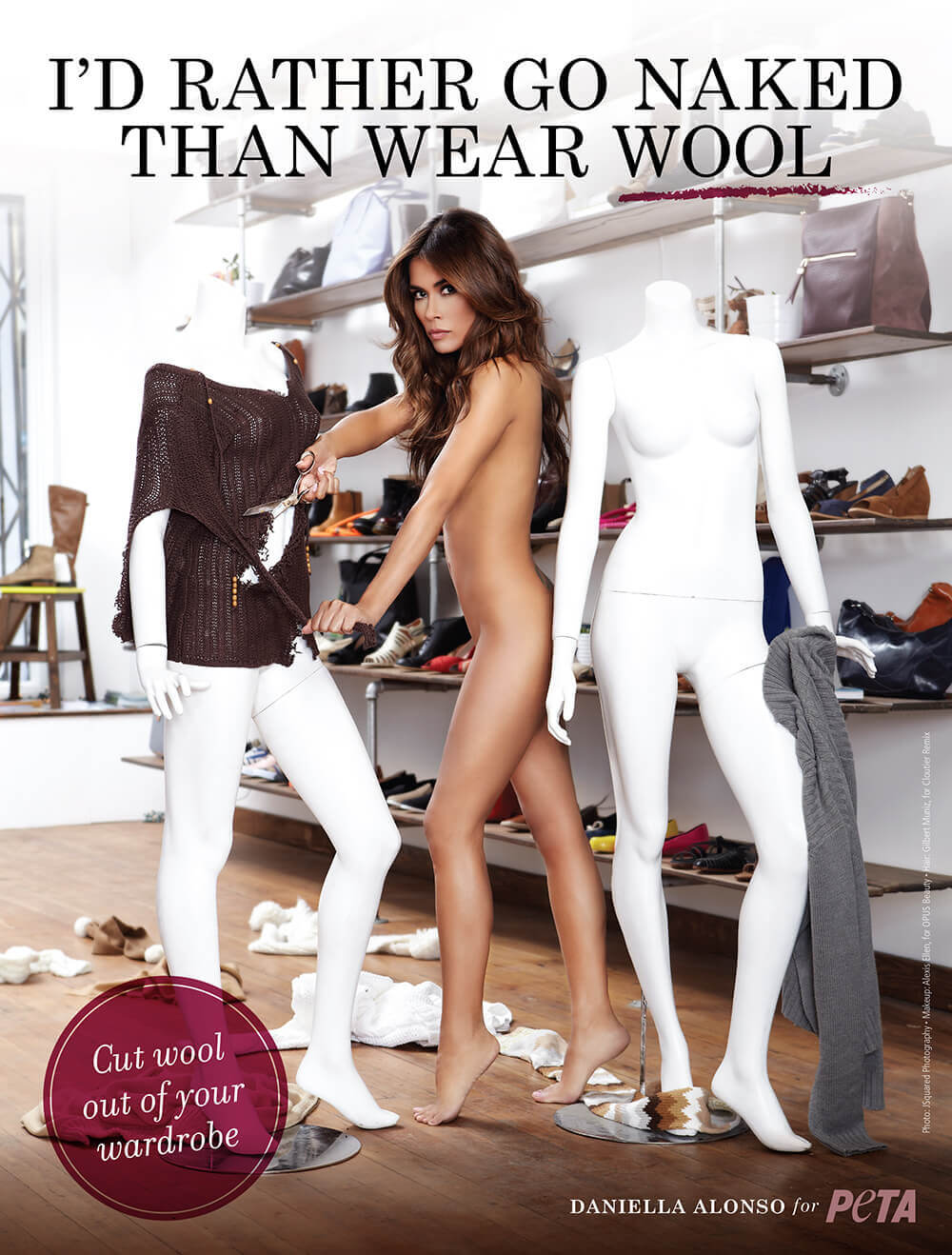 Sheep are known for being docile, gentle animals, making their abuse even more unbearable to imagine. Compassion will always be in fashion, and having a heart is easier than ever. With vegan clothes, shoes, handbags, and accessories in high demand, both major fashion houses and everyday retailers are jumping on board the skins-free trend, making items easily accessible.